| | |
| --- | --- |
| Song artist 18 - Rod Stewart | |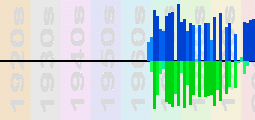 This page lists the song chart entries of Rod Stewart.A list of the hit albums by Rod Stewart is also available. The songs are listed with the most widely successful first.
During the 1960s he played with Long John Baldry (along with Elton John), Jeff Beck, and joined The Small Faces as they became The Faces.
| | | | | |
| --- | --- | --- | --- | --- |
| # | Artist | Song Title | Year | Chart Entries |
| 1 | Rod Stewart | Maggie May | 1971 | UK 1 - Sep 1971 (21 weeks), US Billboard 1 - Aug 1971 (16 weeks), Record World 1 - 1971, Keener 1 - Aug 1971 (10 weeks), Canada 1 - Aug 1971 (12 weeks), Canada RPM 1 for 1 week - Oct 1971, Australia 1 for 4 weeks - Nov 1971, Australia Goset 1 - Oct 1971 (23 weeks), Grammy Hall of Fame in 2017 (1971), Peel list 1 of 1971, ASCAP song of 1971, US BB 2 of 1971, US Radio 2 of 1971 (peak 1 13 weeks), Belgium 2 - Oct 1971 (17 weeks), WABC NY 3 of 1971, KQV 3 of 1971, Holland 3 - Oct 1971 (16 weeks), US Gold (certified by RIAA in Oct 1971), Switzerland 5 - Dec 1971 (12 weeks), DDD 5 of 1971, D.Marsh 5 of 1971, Brazil 9 of 1971, France 10 - Nov 1971 (1 week), POP 10 of 1971, nuTsie 12 of 1970s, Australia 13 of 1971, Germany 17 - Jan 1972 (3 months), Canada 19 of 1971, US CashBox 23 of 1971, TheQ 37, Virgin 53, UKMIX 57, DMDB 62 (1971), Acclaimed 80 (1971), Rolling Stone 130, OzNet 149, RIAA 194, WXPN 218, RYM 3 of 1971, Guardian Rock 49, one of the Rock and Roll Hall of Fame 500 |
| 2 | Rod Stewart | Do Ya Think I'm Sexy? | 1979 | UK 1 - Nov 1978 (13 weeks), US Billboard 1 - Dec 1978 (20 weeks), Record World 1 - 1979, Canada 1 - Dec 1978 (22 weeks), France 1 - Jan 1979 (5 weeks), Canada RPM 1 for 4 weeks - Mar 1979, Australia 1 for 2 weeks - Jan 1979, France (SNEP) 2 - Jan 1979 (4 months), Norway 2 - Jan 1979 (20 weeks), RIANZ 2 - Dec 1978 (15 weeks), US Platinum (certified by RIAA in Feb 1979), US CashBox 3 of 1979, Belgium 3 - Dec 1978 (11 weeks), US BB 4 of 1979, WABC NY 4 of 1979, Holland 4 - Nov 1978 (11 weeks), UK Gold (certified by BPI in Dec 1978), US Radio 5 of 1979 (peak 1 13 weeks), Australia 7 of 1979, Austria 8 - Jan 1979 (5 months), Switzerland 8 - Jan 1979 (8 weeks), Germany 9 - Jan 1979 (3 months), ODK Germany 9 - Dec 1978 (22 weeks) (2 weeks in top 10), Sweden (alt) 11 - Jan 1979 (8 weeks), Italy 13 of 1979, Canada 15 of 1979, POP 22 of 1979, France (InfoDisc) 25 of the 1970s (peak 2, 36 weeks, 519k sales estimated, 1978), Holland free40 29 of 1978, Brazil 36 of 1979, Rolling Stone 301, OzNet 304, Acclaimed 2068 (1978), RYM 192 of 1978 |
| 3 | Rod Stewart | Tonight's the Night (Gonna Be Alright) | 1976 | US Billboard 1 - Oct 1976 (22 weeks), US BB 1 of 1977, Record World 1 - 1976, Canada 1 - Oct 1976 (19 weeks), Canada RPM 1 for 5 weeks - Nov 1976, Canada 1 of 1976, Top Song of 1977 of the Billboard 50th list, US Radio 2 of 1976 (peak 1 11 weeks), RIANZ 2 - Oct 1976 (23 weeks), France 4 - Jul 1976 (2 weeks), US Gold (certified by RIAA in Nov 1976), UK 5 - Jun 1976 (9 weeks), D.Marsh 5 of 1976, Norway 6 - Jul 1976 (9 weeks), Holland 7 - Jun 1976 (7 weeks), Sweden (alt) 7 - Jun 1976 (13 weeks), Belgium 7 - Jul 1976 (3 weeks), US CashBox 8 of 1976, Australia 11 of 1976, Brazil 13 of 1977, Billboard 50th song 14, 55th Billboard 100 16 (1976), Billboard100 17, POP 26 of 1976, WABC NY 44 of 1976, OzNet 955, Acclaimed 1536 (1976), RYM 120 of 1976 |
| 4 | Rod Stewart | Baby Jane | 1983 | UK 1 - Jun 1983 (14 weeks), Belgium 1 - Jun 1983 (11 weeks), Germany 1 - Jun 1983 (4 months), ODK Germany 1 - Jun 1983 (21 weeks) (3 weeks at number 1) (11 weeks in top 10), Eire 1 for 2 weeks - May 1983, Springbok 1 - Aug 1983 (16 weeks), Europe 1 for 2 weeks - Jul 1983, Germany 1 for 3 weeks - Jul 1983, Spain 1 for 1 week - Aug 1983, France (SNEP) 2 - Jul 1983 (4 months), Switzerland 2 - Jul 1983 (11 weeks), Sweden (alt) 3 - Jun 1983 (20 weeks), Austria 3 - Aug 1983 (3 months), Germany Gold (certified by BMieV in 1983), Canada 5 - Jun 1983 (11 weeks), Holland 6 - May 1983 (9 weeks), South Africa 7 of 1983, Norway 10 - Jun 1983 (2 weeks), Poland 11 - Jun 1983 (9 weeks), US Billboard 14 - May 1983 (14 weeks), Switzerland 14 of 1983, France (InfoDisc) 57 of the 1980s (peak 2, 33 weeks, 784k sales estimated, 1983), Italy 66 of 1983, Brazil 68 of 1983, Canada 86 of 1983, Holland free40 94 of 1983, Germany 104 of the 1980s (peak 1 13 weeks), US Radio 109 of 1983 (peak 14 4 weeks), UKMIX 871, UK Silver (certified by BPI in Jul 1983) |
| 5 | Rod Stewart | Sailing | 1975 | UK 1 - Aug 1975 (30 weeks), Holland 1 - Aug 1975 (11 weeks), Norway 1 - Oct 1975 (29 weeks), Belgium 1 - Sep 1975 (12 weeks), Eire 1 for 1 week - Sep 1975, Switzerland 2 - Oct 1975 (20 weeks), Springbok 2 - Nov 1975 (13 weeks), RIANZ 3 - Oct 1975 (38 weeks), Germany 4 - Jan 1976 (5 months), UK Gold (certified by BPI in Oct 1975), Austria 7 - Dec 1975 (9 months), France 9 - Sep 1975 (1 week), Sweden (alt) 13 - Dec 1975 (8 weeks), Switzerland 15 of 1975, UKMIX 23, Australia 24 of 1975, TOTP 25, Brazil 27 of 1976, Europe 45 of the 1970s (1975), US Billboard 58 - Oct 1975 (7 weeks), DDD 65 of 1975, Italy 68 of 1976, Germany 108 of the 1970s (peak 4 21 weeks), Belgium 172 of all time, RYM 58 of 1975 |
| 6 | Rod Stewart | Rhythm of My Heart | 1991 | Eire 1 for 1 week - Mar 1991, Canada RPM 1 for 2 weeks - May 1991, UK 3 - Mar 1991 (11 weeks), ODK Germany 4 - Mar 1991 (29 weeks) (10 weeks in top 10), Canada 4 of 1991, US Billboard 5 - Mar 1991 (18 weeks), Japan (Tokyo) 5 - Apr 1991 (19 weeks), Austria 5 - Apr 1991 (4 months), Germany 5 - Apr 1991 (4 months), Belgium 6 - Apr 1991 (9 weeks), Switzerland 9 - Apr 1991 (24 weeks), Australia 9 of 1991, US CashBox 10 of 1991, Sweden 10 - Mar 1991 (6 weeks), Poland 13 - Apr 1991 (11 weeks), Holland 18 - Apr 1991 (7 weeks), Switzerland 20 of 1991, US Radio 31 of 1991 (peak 3 10 weeks), US BB 50 of 1991, Japan (Osaku) 59 of 1991 (peak 3 14 weeks), Holland free40 92 of 1991, Germany 222 of the 1990s (peak 4 16 weeks), OzNet 698, UK Silver (certified by BPI in May 1991) |
| 7 | Rod Stewart | You're in My Heart (The Final Acclaim) | 1977 | Canada 1 - Oct 1977 (24 weeks), Canada RPM 1 for 1 week - Feb 1978, Australia 1 for 1 week - Dec 1977, RIANZ 2 - Nov 1977 (15 weeks), UK 3 - Oct 1977 (10 weeks), US Billboard 4 - Oct 1977 (21 weeks), Record World 4 - 1978, US Gold (certified by RIAA in Feb 1978), Holland 7 - Oct 1977 (13 weeks), Springbok 7 - Dec 1977 (13 weeks), Norway 8 - Nov 1977 (8 weeks), Belgium 13 - Nov 1977 (5 weeks), US CashBox 23 of 1978, Australia 23 of 1977, Brazil 25 of 1978, POP 28 of 1978, Canada 36 of 1978, US BB 37 of 1978, US Radio 45 of 1978 (peak 4 11 weeks), Holland free40 60 of 1977, WABC NY 68 of 1978, UK Silver (certified by BPI in Oct 1977) |
| 8 | Rod Stewart | Have I Told You Lately | 1993 | Canada RPM 1 for 1 week - Jun 1993, US Gold (certified by RIAA in Jun 1993), UK 5 - Jun 1993 (9 weeks), US Billboard 5 - Apr 1993 (22 weeks), Japan (Tokyo) 5 - Jun 1993 (12 weeks), POP 5 of 1993, Canada 9 of 1993, US Radio 18 of 1993 (peak 3 11 weeks), Poland 18 - Jun 1993 (6 weeks), US CashBox 22 of 1993, Belgium 29 - Aug 1993 (1 week), ARC 30 of 1993 (peak 2 15 weeks), US BB 32 of 1993, Japan (Osaku) 33 of 1993 (peak 4 17 weeks), Brazil 38 of 1993, ODK Germany 59 - Jul 1993 (11 weeks), OzNet 891, Party 104 of 2007 |
| 9 | Rod Stewart | Passion | 1981 | Canada 1 - Nov 1980 (17 weeks), Springbok 1 - Jan 1981 (14 weeks), Belgium 2 - Nov 1980 (12 weeks), France 3 - Nov 1980 (3 weeks), Holland 4 - Nov 1980 (9 weeks), Switzerland 4 - Nov 1980 (11 weeks), US Billboard 5 - Nov 1980 (19 weeks), Sweden (alt) 5 - Nov 1980 (9 weeks), Record World 6 - 1981, South Africa 9 of 1981, ODK Germany 13 - Dec 1980 (21 weeks), Germany 15 - Jan 1981 (3 months), UK 17 - Nov 1980 (10 weeks), Austria 18 - Jan 1981 (2 months), Canada 22 of 1981, ARC 27 of 1981 (peak 2 16 weeks), Holland free40 33 of 1980, US BB 38 of 1981, US Radio 38 of 1981 (peak 5 11 weeks), Italy 49 of 1981, US CashBox 51 of 1981, WABC NY 63 of 1981, KROQ 99 of 1980 |
| 10 | Rod Stewart | Young Turks | 1981 | Canada 1 - Oct 1981 (15 weeks), France 1 - Nov 1981 (2 weeks), Springbok 2 - Dec 1981 (16 weeks), Belgium 4 - Jan 1982 (8 weeks), US Billboard 5 - Oct 1981 (18 weeks), Record World 5 - 1981, Holland 9 - Jan 1982 (7 weeks), UK 11 - Dec 1981 (9 weeks), South Africa 11 of 1982, WABC NY 16 of 1982, Australia 23 of 1982, Canada 26 of 1982, ODK Germany 30 - Jan 1982 (21 weeks), US CashBox 44 of 1981, US BB 48 of 1982, ARC 49 of 1981 (peak 4 12 weeks), US Radio 51 of 1981 (peak 5 9 weeks), Holland free40 89 of 1982, Italy 90 of 1981, Scrobulate 94 of classic, OzNet 604 |
| 11 | Rod Stewart | Downtown Train | 1990 | Canada RPM 1 for 3 weeks - Feb 1990, US Billboard 3 - Nov 1989 (17 weeks), Canada 5 of 1990, Japan (Tokyo) 8 - Dec 1989 (16 weeks), UK 10 - Jan 1990 (12 weeks), Sweden 15 - Feb 1990 (2 weeks), Poland 16 - Dec 1989 (13 weeks), US Radio 28 of 1990 (peak 1 9 weeks), US BB 37 of 1990, ODK Germany 39 - Mar 1990 (17 weeks), ARC 43 of 1990 (peak 1 14 weeks), Holland free40 45 of 1990, POP 45 of 1990, Japan (Osaku) 74 of 1990 (peak 23 15 weeks), RYM 170 of 1990 |
| 12 | Rod Stewart | Tonight I'm Yours (Don't Hurt Me) | 1981 | Spain 1 for 2 weeks - Dec 1981, Canada 2 - Jan 1982 (12 weeks), Belgium 3 - Nov 1981 (10 weeks), Norway 4 - Oct 1981 (7 weeks), UK 8 - Oct 1981 (13 weeks), France 9 - Nov 1981 (1 week), Switzerland 9 - Nov 1981 (5 weeks), Sweden (alt) 10 - Nov 1981 (16 weeks), Holland 13 - Oct 1981 (8 weeks), Record World 17 - 1982, US Billboard 20 - Jan 1982 (14 weeks), Canada 28 of 1982, ODK Germany 50 - Nov 1981 (14 weeks), Holland free40 64 of 1981, US CashBox 98 of 1982, US Radio 127 of 1982 (peak 20 2 weeks), RYM 161 of 1981 |
| 13 | Rod Stewart | The Motown Song | 1991 | Canada RPM 1 for 1 week - Oct 1991, Sweden 6 - Aug 1991 (2 weeks), UK 10 - Jun 1991 (8 weeks), US Billboard 10 - Jul 1991 (17 weeks), Canada 10 of 1991, Japan (Tokyo) 18 - Jul 1991 (14 weeks), ODK Germany 21 - Jul 1991 (18 weeks), Austria 22 - Aug 1991 (2 months), Belgium 29 - Aug 1991 (1 week), POP 57 of 1991, US Radio 68 of 1991 (peak 8 9 weeks), US BB 99 of 1991, OzNet 731 |
| 14 | Rod Stewart | Reason to Believe | 1971 | UK 1 - Sep 1971 (21 weeks), Record World 1 - 1971, Australia Goset 1 - Oct 1971 (23 weeks), Holland 3 - Oct 1971 (16 weeks), Australia 13 of 1971, Canada 22 of 1993, US Billboard 62 - Jul 1971 (5 weeks), POP 62 of 1971, WABC NY 65 of 1971, ODK Germany 79 - Nov 1993 (4 weeks), DDD 94 of 1971, OzNet 987, RYM 3 of 1971 |
| 15 | Rod Stewart | Infatuation | 1984 | Spain 1 for 1 week - Aug 1984, Canada 3 - Jun 1984 (11 weeks), US Billboard 6 - May 1984 (18 weeks), Sweden (alt) 13 - Jun 1984 (5 weeks), Switzerland 16 - Jun 1984 (9 weeks), Belgium 19 - Jun 1984 (6 weeks), Holland 26 - Jun 1984 (4 weeks), UK 27 - May 1984 (9 weeks), ODK Germany 27 - Jun 1984 (11 weeks), US CashBox 42 of 1984, US BB 58 of 1984, US Radio 61 of 1984 (peak 6 8 weeks), Canada 85 of 1984, Holland free40 96 of 1984 |
| 16 | Rod Stewart | My Heart Can't Tell You No | 1989 | US Billboard 4 - Dec 1988 (24 weeks), France 4 - Jan 1989 (2 weeks), Sweden 12 - Apr 1989 (3 weeks), Japan (Tokyo) 18 - Mar 1989 (9 weeks), ARC 23 of 1989 (peak 3 15 weeks), Poland 26 - Feb 1989 (7 weeks), US CashBox 33 of 1989, US Radio 44 of 1989 (peak 3 9 weeks), Canada 48 of 1989, UK 49 - Apr 1989 (6 weeks), US BB 50 of 1989 |
| 17 | Rod Stewart | You Wear it Well | 1972 | UK 1 - Aug 1972 (12 weeks), Australia Goset 7 - Oct 1972 (14 weeks), France 8 - Oct 1972 (1 week), Canada 11 - Sep 1972 (9 weeks), Record World 12 - 1972, US Billboard 13 - Aug 1972 (10 weeks), Springbok 19 - Nov 1972 (2 weeks), D.Marsh 24 of 1972, DDD 37 of 1972, POP 38 of 1972, US Radio 125 of 1972 (peak 13 3 weeks), Acclaimed 1523 (1972), RYM 92 of 1972 |
| 18 | Rod Stewart | Forever Young | 1988 | Springbok 3 - Oct 1988 (17 weeks), South Africa 9 of 1989, France 10 - Oct 1988 (1 week), US Billboard 12 - Aug 1988 (23 weeks), Poland 36 - Oct 1988 (2 weeks), POP 43 of 1988, UK 57 - Aug 1988 (4 weeks), Japan (Tokyo) 59 - Nov 1988 (3 weeks), Canada 68 of 1988, US Radio 121 of 1988 (peak 12 4 weeks) |
| 19 | Rod Stewart | Hot Legs | 1978 | UK 5 - Jan 1978 (8 weeks), Canada 8 - Mar 1978 (11 weeks), Holland 14 - Feb 1978 (7 weeks), Belgium 14 - Feb 1978 (4 weeks), US Billboard 28 - Feb 1978 (11 weeks), Record World 28 - 1978, RIANZ 31 - Mar 1978 (8 weeks), ODK Germany 34 - Feb 1978 (8 weeks), Holland free40 77 of 1978, Japan (Tokyo) 91 - Jun 1993 (3 weeks), OzNet 910, UK Silver (certified by BPI in Feb 1978) |
| 20 | Rod Stewart | I Don't Want to Talk About It | 1977 | UK 1 - Apr 1977 (13 weeks), RIANZ 2 - Jul 1977 (27 weeks), Holland 3 - Jun 1977 (10 weeks), Belgium 7 - Jul 1977 (6 weeks), ODK Germany 44 - Aug 1977 (4 weeks), US Billboard 46 - Dec 1979 (10 weeks), Holland free40 82 of 1977, DDD 84 of 1975, UKMIX 564, UK Silver (certified by BPI in May 1977), RYM 110 of 1977 |
| 21 | Rod Stewart | Love Touch | 1986 | US Billboard 6 - May 1986 (18 weeks), Poland 9 - Jul 1986 (10 weeks), Switzerland 13 - Jul 1986 (8 weeks), ODK Germany 14 - Jun 1986 (14 weeks), Austria 20 - Aug 1986 (4 months), Germany 20 - Jun 1986 (2 months), UK 27 - May 1986 (8 weeks), US CashBox 60 of 1986, Canada 62 of 1986, US Radio 74 of 1986 (peak 6 7 weeks), US BB 82 of 1986, Holland free40 92 of 1986 |
| 22 | Rod Stewart | Lost in You | 1988 | France 5 - Jul 1988 (1 week), US Billboard 12 - May 1988 (18 weeks), Belgium 20 - May 1988 (4 weeks), UK 21 - May 1988 (6 weeks), ODK Germany 25 - Jun 1988 (14 weeks), Switzerland 30 - Jun 1988 (1 week), Canada 81 of 1988, Holland free40 88 of 1988, Brazil 99 of 1988, US Radio 128 of 1988 (peak 12 5 weeks) |
| 23 | Rod Stewart | The First Cut is the Deepest | 1977 | UK 1 - Apr 1977 (13 weeks), D.Marsh 7 of 1977, France 10 - Jun 1977 (1 week), RIANZ 17 - Apr 1977 (13 weeks), US Billboard 21 - Feb 1977 (12 weeks), Record World 30 - 1977, POP 46 of 1977, OzNet 492, UK Silver (certified by BPI in May 1977), RYM 110 of 1977 |
| 24 | Rod Stewart | The Killing of Georgie | 1977 | UK 2 - Aug 1976 (10 weeks), Canada 7 - Jun 1977 (11 weeks), France 9 - Sep 1976 (1 week), D.Marsh 12 of 1977, Holland 24 - Nov 1976 (6 weeks), US Billboard 30 - Jun 1977 (10 weeks), Record World 37 - 1977, POP 38 of 1977, OzNet 820, RYM 80 of 1977 |
| 25 | Rod Stewart | Every Beat of My Heart | 1986 | UK 2 - Jul 1986 (9 weeks), Belgium 3 - Aug 1986 (9 weeks), Austria 6 - Sep 1986 (5 months), Poland 7 - Sep 1986 (11 weeks), Holland 8 - Aug 1986 (9 weeks), Switzerland 11 - Aug 1986 (12 weeks), ODK Germany 14 - Aug 1986 (16 weeks), Germany 16 - Aug 1986 (2 months), Springbok 20 - Nov 1986 (1 week), Holland free40 42 of 1986, US Billboard 83 - Nov 1986 (5 weeks) |
| 26 | Rod Stewart | Crazy About Her | 1989 | Holland 7 - Sep 1989 (8 weeks), France 9 - May 1989 (1 week), US Billboard 11 - May 1989 (17 weeks), Belgium 17 - Sep 1989 (6 weeks), ODK Germany 60 - Aug 1989 (9 weeks), Japan (Tokyo) 67 - Aug 1989 (2 weeks), Holland free40 87 of 1989, US Radio 99 of 1989 (peak 11 6 weeks), Canada 100 of 1989 |
| 27 | Rod Stewart | Ooh La La | 1998 | Canada 4 of 1998, UK 16 - May 1998 (5 weeks), Japan (Tokyo) 32 - May 1998 (8 weeks), US Billboard 39 - Jul 1998 (20 weeks), POP 43 of 1998, ODK Germany 73 - Jun 1998 (9 weeks) |
| 28 | Rod Stewart | What Am I Gonna Do (I'm So In Love With You) | 1983 | UK 3 - Aug 1983 (8 weeks), Switzerland 3 - Oct 1983 (10 weeks), ODK Germany 9 - Sep 1983 (13 weeks) (3 weeks in top 10), Germany 10 - Sep 1983 (3 months), Austria 11 - Nov 1983 (3 months), Belgium 12 - Sep 1983 (8 weeks), Canada 14 - Sep 1983 (8 weeks), Holland 26 - Sep 1983 (5 weeks), US Billboard 35 - Aug 1983 (12 weeks), Holland free40 97 of 1983 |
| 29 | Rod Stewart | Leave Virginia Alone | 1995 | Canada RPM 1 for 2 weeks - Jul 1995, Japan (Tokyo) 10 - Jun 1995 (8 weeks), Canada 20 of 1995, US Billboard 52 - Jun 1995 (12 weeks) |
| 30 | Rod Stewart | Tom Traubert's Blues (Waltzing Matilda) | 1992 | Holland 3 - Dec 1992 (11 weeks), UK 6 - Dec 1992 (9 weeks), Switzerland 9 - Jan 1993 (19 weeks), Belgium 15 - Jan 1993 (9 weeks), ODK Germany 18 - Dec 1992 (20 weeks), Germany 20 - Feb 1993 (1 month), Holland free40 44 of 1992, Japan (Tokyo) 82 - Mar 1993 (4 weeks), UK Silver (certified by BPI in Jan 1993) |
| 31 | Rod Stewart | Broken Arrow | 1991 | US Billboard 20 - Oct 1991 (19 weeks), UK 41 - Apr 1992 (7 weeks), Canada 48 of 1991, ODK Germany 71 - Oct 1991 (6 weeks), Japan (Tokyo) 74 - Dec 1991 (3 weeks), US Radio 82 of 1991 (peak 9 7 weeks) |
| 32 | Rod Stewart | How Long? | 1982 | France 5 - Nov 1982 (1 week), Poland 16 - Apr 1982 (1 week), UK 41 - Feb 1982 (4 weeks), US Billboard 49 - Apr 1982 (9 weeks), Brazil 83 of 1982 |
| 33 | Rod Stewart | Ruby Tuesday | 1993 | UK 11 - Feb 1993 (6 weeks), Japan (Tokyo) 25 - Mar 1993 (13 weeks), Holland 26 - Feb 1993 (4 weeks), ODK Germany 57 - Apr 1993 (5 weeks), Scrobulate 96 of soft rock |
| 34 | Rod Stewart | Ain't Love a Bitch | 1979 | Canada 3 - Apr 1979 (14 weeks), UK 11 - Feb 1979 (8 weeks), Record World 16 - 1979, US Billboard 22 - Apr 1979 (12 weeks), Holland 27 - Mar 1979 (4 weeks), UK Silver (certified by BPI in Feb 1979) |
| 35 | Rod Stewart | Some Guys Have All the Luck | 1984 | US Billboard 10 - Aug 1984 (17 weeks), UK 15 - Jul 1984 (10 weeks), Poland 15 - Aug 1984 (5 weeks), Canada 20 - Sep 1984 (6 weeks), ODK Germany 58 - Sep 1984 (5 weeks), US Radio 97 of 1984 (peak 10 5 weeks) |
| 36 | Rod Stewart | If We Fall In Love Tonight | 1996 | Japan (Tokyo) 33 - Nov 1996 (10 weeks), US Billboard 54 - Nov 1996 (20 weeks), UK 58 - Dec 1996 (1 week), ODK Germany 70 - Nov 1996 (10 weeks) |
| 37 | Rod Stewart | I Was Only Joking | 1978 | UK 5 - Jan 1978 (8 weeks), Canada 5 - May 1978 (13 weeks), US Billboard 22 - Apr 1978 (12 weeks), Record World 30 - 1978, RIANZ 35 - Jun 1978 (3 weeks), UK Silver (certified by BPI in Feb 1978) |
| 38 | Rod Stewart | (I Know) I'm Losing You | 1971 | Keener 10 - Nov 1971 (5 weeks), Holland 12 - Jan 1972 (6 weeks), Record World 13 - 1971, Belgium 13 - Jan 1972 (7 weeks), US Billboard 24 - Nov 1971 (9 weeks), POP 53 of 1971, RYM 123 of 1971 |
| 39 | Rod Stewart | Lady Luck | 1995 | UK 56 - Aug 1995 (1 week), Japan (Tokyo) 59 - Aug 1995 (6 weeks), ODK Germany 65 - Oct 1995 (10 weeks), Japan (Osaku) 79 of 1995 (peak 10 15 weeks) |
| 40 | Rod Stewart | Your Song | 1992 | Japan (Tokyo) 15 - Nov 1991 (13 weeks), UK 41 - Apr 1992 (4 weeks), US Billboard 48 - Apr 1992 (9 weeks) |
| 41 | Rod Stewart | Handbags & Gladrags | 1972 | Keener 19 - Jan 1972 (3 weeks), Record World 38 - 1972, US Billboard 42 - Feb 1972 (6 weeks), POP 73 of 1972, WXPN 459, RYM 109 of 1970 |
| 42 | Rod Stewart | This Old Heart of Mine (Is Weak for You) | 1975 | UK 4 - Nov 1975 (13 weeks), France 6 - Dec 1975 (1 week), US Billboard 83 - Jan 1976 (4 weeks), RYM 119 of 1975 |
| 43 | Rod Stewart | So Far Away | 1996 | Canada 56 of 1996, ODK Germany 74 - Feb 1996 (10 weeks), Japan (Tokyo) 99 - Dec 1995 (1 week) |
| 44 | Rod Stewart | Another Heartache | 1986 | Belgium 23 - Oct 1986 (3 weeks), US Billboard 52 - Aug 1986 (9 weeks), UK 54 - Sep 1986 (2 weeks), Holland free40 100 of 1986 |
| 45 | Rod Stewart | Get Back | 1976 | Sweden (alt) 10 - Dec 1976 (10 weeks), UK 11 - Nov 1976 (9 weeks), RIANZ 23 - Mar 1977 (4 weeks), ODK Germany 39 - Jan 1977 (4 weeks) |
| 46 | Rod Stewart | My Girl | 1981 | Belgium 13 - Feb 1981 (4 weeks), Holland 30 - Feb 1981 (3 weeks), UK 32 - Dec 1980 (7 weeks), Holland free40 92 of 1981 |
| 47 | Rod Stewart | You're the Star | 1995 | UK 19 - May 1995 (5 weeks), Switzerland 30 - Jun 1995 (4 weeks), Poland 32 - Jan 1995 (10 weeks), ODK Germany 53 - May 1995 (10 weeks) |
| 48 | Rod Stewart | Sweet Surrender | 1983 | Poland 10 - Dec 1983 (8 weeks), Switzerland 21 - Dec 1983 (5 weeks), UK 23 - Dec 1983 (9 weeks), ODK Germany 42 - Dec 1983 (8 weeks) |
| 49 | Rod Stewart | Angel | 1972 | UK 4 - Nov 1972 (11 weeks), Record World 37 - 1972, US Billboard 40 - Nov 1972 (7 weeks) |
| 50 | Rod Stewart | I Can't Deny It | 2001 | UK 26 - Mar 2001 (2 weeks), Japan (Tokyo) 46 - Feb 2001 (9 weeks) |
| 51 | Rod Stewart | You Are Everything | 1991 | Japan (Tokyo) 54 - Apr 1991 (8 weeks), Brazil 96 of 1991 |
| 52 | Rod Stewart | An Old Raincoat Won't Ever Let You Down | 1970 | Peel list 1 of 1970 |
| 53 | Rod Stewart | Oh No! Not My Baby | 1973 | UK 6 - Sep 1973 (9 weeks), US Billboard 59 - Oct 1973 (8 weeks) |
| 54 | Rod Stewart | Mandolin Wind | 1971 | Keener 23 - Dec 1971 (1 week), RYM 123 of 1971, Guardian Rock 50 |
| 55 | Rod Stewart | Shotgun Wedding | 1993 | UK 21 - Apr 1993 (4 weeks) |
| 56 | Rod Stewart | This | 1995 | Canada 38 of 1995 |
| 57 | Rod Stewart | All Right Now | 1984 | US Billboard 72 - Dec 1984 (5 weeks) |
| 58 | Rod Stewart | People Get Ready | 1993 | UK 45 - Dec 1993 (4 weeks) |
| 59 | Rod Stewart | What Made Milwaukee Famous (Has Made a Loser Out of Me) | 1972 | UK 4 - Nov 1972 (11 weeks) |
| 60 | Rod Stewart | Rocks | 1998 | UK 55 - Sep 1998 (1 week) |
| 61 | Rod Stewart | Farewell - Bring it On Home to Me | 1974 | UK 7 - Oct 1974 (7 weeks) |
| 62 | Rod Stewart | Somebody Special | 1981 | US Billboard 71 - Mar 1981 (5 weeks) |
| 63 | Rod Stewart | Foolish Behavior | 1980 | KROQ 33 of 1980 |
| 64 | Rod Stewart | Faith Of The Heart | 1999 | UK 60 - Apr 1999 (1 week) |
| 65 | Rod Stewart | Gim'me Wings | 1980 | KROQ 74 of 1980 |
| 66 | Rod Stewart | Sailing (1987) | 1987 | UK 41 - Mar 1987 (3 weeks) |
| 67 | Rod Stewart | Stand Back | 1993 | France 3 - Feb 1993 (3 weeks) |
| 68 | Rod Stewart | Maggie May (1976) | 1976 | UK 31 - Dec 1976 (6 weeks) |
| 69 | Rod Stewart | Twistin' the Night Away | 1973 | US Billboard 59 - Aug 1973 (7 weeks) |
| 70 | Rod Stewart | Mine For Me | 1974 | US Billboard 91 - Dec 1974 (2 weeks) |
| 71 | Rod Stewart | If Loving You is Wrong (I Don't Want to Be Right) | 1980 | UK 23 - May 1980 (9 weeks) |
| 72 | Rod Stewart | In My Life | 1986 | UK 80 - Dec 1986 (3 weeks) |
| 73 | Rod Stewart | I'm Losing You | 1971 | Keener 23 - Dec 1971 (1 week) |
| 74 | Rod Stewart | Have You Ever Seen the Rain? | 2006 | Belgium 18 - Dec 2006 (2 weeks) |
| 75 | Rod Stewart | TROUBLE | 1984 | UK 95 - Dec 1984 (1 week) |
| 76 | Rod Stewart | Blondes Have More Fun | 1979 | UK 63 - May 1979 (3 weeks) |
| 77 | Rod Stewart | Oh God, I Wish I Was Home Tonight | 1981 | ODK Germany 74 - Mar 1981 (1 week) |
| 78 | Rod Stewart | Just Like a Woman | 1982 | Belgium 23 - Apr 1982 (3 weeks) |
| 79 | Rod Stewart | These Foolish Things (Remind Me of You) | 2002 | Poland 17 - Nov 2002 (15 weeks) |
| 80 | Rod Stewart | I Guess I'll Always Love You | 1982 | Belgium 30 - Nov 1982 (1 week) |
| 81 | Rod Stewart | Bad For You | 1985 | France 7 - Feb 1985 (2 weeks) |
| 82 | Rod Stewart | Don't Come Around Here No More | 2002 | Belgium 28 - Feb 2002 (3 weeks) |
| 83 | Rod Stewart | When We Were The New Boys | 1998 | ODK Germany 75 - Oct 1998 (9 weeks) |
| 84 | Rod Stewart | Run Back Into Your Arms | 2000 | ODK Germany 74 - Nov 2000 (10 weeks) |
| 85 | Rod Stewart | Sonny | 1981 | RYM 161 of 1981 |
| 86 | Rod Stewart | Dirty Weekend | 1978 | RYM 192 of 1978 |
| 87 | Rod Stewart | Rosie | 1977 | RYM 80 of 1977 |
| 88 | Rod Stewart | The Balltrap | 1976 | RYM 120 of 1976 |
| 89 | Rod Stewart | Stone cold sober | 1975 | RYM 58 of 1975 |
| 90 | Rod Stewart | All in the Name of Rock 'n' Roll | 1975 | RYM 119 of 1975 |
| 91 | Rod Stewart | Lost Paraguayos | 1972 | RYM 92 of 1972 |
| 92 | Rod Stewart | I Am a Man of Constant Sorrow | 1970 | RYM 109 of 1970 |
| 93 | Rod Stewart | Every Picture Tells A Story | unknown | WXPN 770 |
In addition to the above listed songs Rod Stewart also contributed to the following entries:
| | | | | |
| --- | --- | --- | --- | --- |
| # | Artist | Song Title | Year | Chart Entries |
| 1 | Bryan Adams, Rod Stewart & Sting | All For Love | 1994 | US Billboard 1 - Nov 1993 (22 weeks), Sweden 1 - Dec 1993 (11 weeks), Finland 1 for 3 weeks - Jan 1994, Austria 1 - Feb 1994 (4 months), Switzerland 1 - Jan 1994 (24 weeks), Norway 1 - Jan 1994 (17 weeks), Poland 1 - Dec 1993 (18 weeks), Italy 1 for 1 week - Jan 1994, Germany 1 - Jan 1994 (4 months), ODK Germany 1 - Jan 1994 (25 weeks) (4 weeks at number 1) (13 weeks in top 10), Eire 1 for 3 weeks - Jan 1994, Canada RPM 1 for 5 weeks - Dec 1993, Canada 1 of 1994, Australia 1 for 2 weeks - Jan 1994, Europe 1 for 9 weeks - Jan 1994, Germany 1 for 4 weeks - Feb 1994, UK 2 - Jan 1994 (13 weeks), Belgium 2 - Jan 1994 (13 weeks), US Platinum (certified by RIAA in Feb 1994), Holland 3 - Jan 1994 (13 weeks), Germany Gold (certified by BMieV in 1994), Switzerland 7 of 1994, US BB 8 of 1994, Japan (Tokyo) 9 - Dec 1993 (17 weeks), Italy 9 of 1994, Australia 10 of 1994, Japan (Osaku) 12 of 1994 (peak 3 26 weeks), ARC 15 of 1994 (peak 1 18 weeks), Brazil 16 of 1994, US CashBox 22 of 1994, POP 25 of 1994, US Radio 27 of 1994 (peak 1 11 weeks), Germany 87 of the 1990s (peak 1 14 weeks), Holland free40 94 of 1994, UK Silver (certified by BPI in Feb 1994) |
| 2 | N-Trance & Rod Stewart | Do Ya Think I'm Sexy? | 1997 | New Zealand 1 for 3 weeks - Nov 1997, UK 7 - Nov 1997 (10 weeks), Austria 9 - Nov 1997 (4 months), Norway 10 - Jan 1997 (15 weeks), Holland 13 - Oct 1997 (7 weeks), Sweden 15 - Oct 1997 (5 weeks), Belgium 15 - Nov 1997 (10 weeks), ODK Germany 15 - Oct 1997 (23 weeks), Germany 16 - Jan 1998 (2 months), Switzerland 21 - Jan 1998 (10 weeks), Australia 28 of 1997, Italy 33 of 1997 |
| 3 | Rod Stewart & Ronald Isley | This Old Heart of Mine (Is Weak for You) | 1990 | Japan (Tokyo) 9 - Apr 1990 (12 weeks), US Billboard 10 - Mar 1990 (16 weeks), POP 14 of 1990, Sweden 20 - Jan 1990 (1 week), Belgium 20 - Jan 1990 (1 week), Canada 22 of 1990, Poland 49 - Dec 1989 (1 week), ODK Germany 51 - Dec 1989 (19 weeks), US Radio 66 of 1990 (peak 7 8 weeks), Italy 90 of 1990 |
| 4 | Rod Stewart & Tina Turner | It Takes Two | 1990 | Holland 3 - Nov 1990 (8 weeks), UK 5 - Nov 1990 (8 weeks), Belgium 5 - Dec 1990 (10 weeks), Switzerland 10 - Dec 1990 (9 weeks), Austria 15 - Dec 1990 (3 months), ODK Germany 22 - Dec 1990 (15 weeks), Italy 32 of 1990, Japan (Tokyo) 52 - Dec 1990 (5 weeks), Holland free40 97 of 1990, OzNet 866 |
| 5 | Rod Stewart & Ronnie Wood | Having a Party | 1994 | US Billboard 36 - Jan 1994 (20 weeks), POP 42 of 1994, Canada 81 of 1994, US Radio 89 of 1994 (peak 19 3 weeks), Japan (Tokyo) 96 - Feb 1994 (2 weeks) |
| 6 | Jeff Beck & Rod Stewart | People Get Ready | 1985 | Sweden (alt) 15 - Aug 1985 (4 weeks), Sweden 16 - Aug 1985 (2 weeks), Poland 16 - Jul 1985 (8 weeks), Belgium 18 - Jul 1985 (2 weeks), Switzerland 24 - Aug 1985 (2 weeks), POP 43 of 1985, US Billboard 48 - Jun 1985 (10 weeks), UK 49 - Jul 1985 (7 weeks) |
| 7 | Rod Stewart & Ronnie Wood | Reason to Believe | 1993 | US Billboard 19 - Aug 1993 (20 weeks), POP 43 of 1993, UK 51 - Aug 1993 (24 weeks), US Radio 70 of 1993 (peak 10 9 weeks), US BB 90 of 1993 |
| 8 | Rod Stewart & Stevie Wonder | (What A) Wonderful World | 2004 | Japan (Tokyo) 36 - Nov 2004 (10 weeks), Poland 48 - Dec 2004 (3 weeks) |
| 9 | Rod Stewart & The Scottish Euro '96 Squad | Purple Heather | 1996 | UK 16 - Jun 1996 (5 weeks) |
| 10 | Rod Stewart & The Scottish Euro '96 Squad | Ole Ola (Mulher Brasilieira) | 1978 | UK 4 - May 1978 (6 weeks) |
| 11 | Jeff Beck & Rod Stewart | I've Been Drinking | 1973 | UK 27 - May 1973 (6 weeks) |