| | |
| --- | --- |
| Song artist 36 - Bryan Adams | |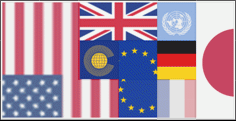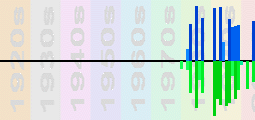 This page lists the song chart entries of Bryan Adams.A list of the hit albums by Bryan Adams is also available. The songs are listed with the most widely successful first.
From Vancouver with Jim Vallance wrote songs for groups like Loverboy, Kiss and Bachman-Turner Overdrive before going solo.
| | | | | |
| --- | --- | --- | --- | --- |
| # | Artist | Song Title | Year | Chart Entries |
| 1 | Bryan Adams | (Everything I Do) I Do it For You | 1991 | UK 1 - Jun 1991 (25 weeks), US Billboard 1 - Jun 1991 (22 weeks), US BB 1 of 1991, US CashBox 1 of 1991, ARC 1 of 1991 (peak 1 17 weeks), US Radio 1 of 1991 (peak 1 12 weeks), Holland 1 - Jul 1991 (21 weeks), Sweden 1 - Aug 1991 (15 weeks), Finland 1 for 1 week - Aug 1991, Austria 1 - Aug 1991 (8 months), Brazil 1 of 1991, Switzerland 1 - Jul 1991 (34 weeks), Norway 1 - Jul 1991 (21 weeks), Poland 1 - Jul 1991 (44 weeks), Belgium 1 - Jul 1991 (20 weeks), Germany 1 - Jan 1992 (7 months), ODK Germany 1 - Jul 1991 (34 weeks) (5 weeks at number 1) (23 weeks in top 10), Eire 1 for 11 weeks - Jul 1991, Canada RPM 1 for 9 weeks - Aug 1991, Canada 1 of 1991, New Zealand 1 for 8 weeks - Aug 1991, Australia 1 for 11 weeks - Jul 1991, Europe 1 for 18 weeks - Jul 1991, Germany 1 for 5 weeks - Oct 1991, Spain 1 for 1 week - Oct 1991, Top Song of 1991 of the Billboard 50th list, US 3 X Platinum (certified by RIAA in Sep 1991), UK 2 x Platinum (certified by BPI in Sep 1991), Japan (Tokyo) 2 - Jul 1991 (30 weeks), Oscar in 1991 (film 'Robin Hood: Prince of Thieves') (Nominated), Grammy in 1991 (Nominated), Golden Globe in 1991 (film 'Robin Hood: Prince of Thieves') (Nominated), Germany Platinum (certified by BMieV in 1991), Switzerland 3 of 1991, Australia 3 of 1991, POP 3 of 1991, Europe 5 of the 1990s (1991), TOTP 6, UK sales 7 of the 1990s (1,520 k in 1991), Japan (Osaku) 9 of 1991 (peak 1 21 weeks), Italy 9 of 1991, Germany 9 of the 1990s (peak 1 25 weeks), UKMIX 10, Billboard 50th song 16, 55th Billboard 100 18 (1991), Billboard100 19, Scrobulate 30 of ballad, France (InfoDisc) 46 of the 1990s (peak 1, 30 weeks, 508k sales estimated, 1991), nuTsie 55 of 1990s, Virgin 60, DMDB 78 (1991), Poland 96 of all time, Holland free40 99 of 1991, OzNet 121, Belgium 150 of all time, RYM 73 of 1991, Global 7 (10 M sold) - 1991, Party 70 of 2007 |
| 2 | Bryan Adams | Have You Ever Really Loved a Woman? | 1995 | US Billboard 1 - Apr 1995 (24 weeks), Switzerland 1 - Apr 1995 (39 weeks), Switzerland 1 of 1995, Canada RPM 1 for 5 weeks - May 1995, Australia 1 for 1 week - Jul 1995, Europe 1 for 2 weeks - Jul 1995, Spain 1 for 1 week - Jul 1995, Holland 2 - Apr 1995 (16 weeks), Austria 2 - May 1995 (7 months), Australia 2 of 1995, Oscar in 1995 (film 'Don Juan DeMarco') (Nominated), Golden Globe in 1995 (film 'Don Juan DeMarco') (Nominated), Poland 3 - Jan 1995 (19 weeks), Belgium 3 - Apr 1995 (23 weeks), ODK Germany 3 - Apr 1995 (31 weeks) (12 weeks in top 10), UK 4 - Apr 1995 (9 weeks), Brazil 4 of 1995, Germany 4 - May 1995 (5 months), Germany Gold (certified by BMieV in 1995), Norway 5 - Apr 1995 (23 weeks), Canada 5 of 1995, Japan (Tokyo) 8 - May 1995 (13 weeks), Sweden 11 - Apr 1995 (2 weeks), POP 13 of 1995, US CashBox 15 of 1995, US BB 16 of 1995, ARC 20 of 1995 (peak 1 18 weeks), US Radio 24 of 1995 (peak 4 15 weeks), Italy 90 of 1995, Germany 94 of the 1990s (peak 3 22 weeks), Europe 96 of the 1990s (1995), UK Silver (certified by BPI in Nov 1995) |
| 3 | Bryan Adams | Please Forgive Me | 1993 | Sweden 1 - Oct 1993 (12 weeks), Norway 1 - Oct 1993 (15 weeks), Poland 1 - Nov 1993 (21 weeks), Belgium 1 - Nov 1993 (19 weeks), Eire 1 for 1 week - Nov 1993, Canada RPM 1 for 6 weeks - Oct 1993, Australia 1 for 5 weeks - Nov 1993, Spain 1 for 1 week - Jan 1994, UK 2 - Oct 1993 (16 weeks), Austria 2 - Nov 1993 (5 months), Switzerland 2 - Oct 1993 (27 weeks), Holland 3 - Oct 1993 (15 weeks), Germany 3 - Jan 1994 (4 months), ODK Germany 3 - Nov 1993 (26 weeks) (10 weeks in top 10), Japan (Tokyo) 4 - Nov 1993 (19 weeks), UK Gold (certified by BPI in Dec 1993), Germany Gold (certified by BMieV in 1993), US Billboard 7 - Oct 1993 (28 weeks), US Radio 10 of 1993 (peak 2 12 weeks), Canada 11 of 1994, Australia 17 of 1993, Japan (Osaku) 18 of 1994 (peak 2 25 weeks), Italy 19 of 1994, POP 24 of 1993, US BB 27 of 1994, US CashBox 27 of 1994, ARC 32 of 1993 (peak 2 14 weeks), Brazil 43 of 1993, Europe 68 of the 1990s (1993), Holland free40 100 of 1993, Germany 227 of the 1990s (peak 3 15 weeks), UKMIX 645, OzNet 685 |
| 4 | Bryan Adams | Can't Stop This Thing We Started | 1991 | Canada RPM 1 for 1 week - Oct 1991, Spain 1 for 1 week - Feb 1992, US Billboard 2 - Sep 1991 (19 weeks), Sweden 2 - Sep 1991 (7 weeks), Canada 3 of 1991, Belgium 4 - Oct 1991 (10 weeks), US Gold (certified by RIAA in Nov 1991), Holland 5 - Oct 1991 (8 weeks), Poland 6 - Sep 1991 (11 weeks), Norway 7 - Oct 1991 (3 weeks), Switzerland 8 - Nov 1991 (9 weeks), UK 12 - Sep 1991 (6 weeks), ODK Germany 14 - Oct 1991 (20 weeks), Japan (Tokyo) 17 - Oct 1991 (17 weeks), Austria 17 - Nov 1991 (3 months), Germany 18 - Oct 1991 (3 months), ARC 24 of 1991 (peak 2 14 weeks), US CashBox 25 of 1991, POP 33 of 1991, US Radio 39 of 1991 (peak 3 9 weeks), Japan (Osaku) 49 of 1991 (peak 5 14 weeks), US BB 59 of 1991, Holland free40 85 of 1991, OzNet 420, RYM 134 of 1991 |
| 5 | Bryan Adams | Heaven | 1985 | US Billboard 1 - Apr 1985 (19 weeks), Sweden 1 - Aug 1985 (14 weeks), Norway 3 - Aug 1985 (18 weeks), Sweden (alt) 8 - Sep 1985 (14 weeks), Canada 9 - May 1985 (12 weeks), Springbok 9 - Nov 1985 (9 weeks), Poland 12 - Jun 1985 (16 weeks), Switzerland 14 - Aug 1985 (8 weeks), Belgium 22 - Aug 1985 (1 week), ARC 23 of 1985 (peak 1 14 weeks), US BB 24 of 1985, US CashBox 24 of 1985, POP 26 of 1985, ODK Germany 28 - Jul 1985 (10 weeks), US Radio 29 of 1985 (peak 1 10 weeks), UK 38 - May 1985 (5 weeks), Brazil 41 of 1985, Scrobulate 45 of ballad, Europe 61 of the 1980s (1985), Belgium 148 of all time, OzNet 853, RYM 100 of 1985 |
| 6 | Bryan Adams | The Only Thing That Looks Good On Me is You | 1996 | Japan (Tokyo) 1 - Apr 1996 (19 weeks), Canada RPM 1 for 1 week - Jul 1996, Spain 1 for 1 week - Aug 1996, Switzerland 5 - May 1996 (11 weeks), UK 6 - Jun 1996 (7 weeks), Poland 6 - May 1996 (10 weeks), Sweden 18 - May 1996 (1 week), Canada 18 of 1996, Holland 23 - May 1996 (5 weeks), Austria 23 - Jun 1996 (3 months), Belgium 30 - Jun 1996 (1 week), ODK Germany 44 - May 1996 (14 weeks), US Billboard 52 - May 1996 (12 weeks), Japan (Osaku) 63 of 1996 (peak 2 14 weeks) |
| 7 | Bryan Adams | Summer of '69 | 1985 | Sweden 1 - Nov 1985 (9 weeks), Europe 4 of the 1980s (1985), POP 4 of 1985, US Billboard 5 - Jun 1985 (17 weeks), Holland 5 - Aug 1990 (12 weeks), Belgium 7 - Sep 1990 (10 weeks), Canada 9 - Jul 1985 (12 weeks), Norway 9 - Nov 1985 (4 weeks), Sweden (alt) 20 - Dec 1985 (3 weeks), Austria 20 - Dec 1985 (3 months), Poland 29 - Aug 1985 (3 weeks), Belgium 40 of all time, UK 42 - Aug 1985 (11 weeks), ODK Germany 62 - Oct 1985 (6 weeks), US CashBox 64 of 1985, US Radio 64 of 1985 (peak 5 7 weeks), US BB 74 of 1985, Scrobulate 88 of 80s, Canada 99 of 1985, TheQ 130, OzNet 528, RYM 60 of 1985, Party 73 of 2007 |
| 8 | Bryan Adams | Let's Make a Night to Remember | 1996 | Canada RPM 1 for 2 weeks - Oct 1996, UK 10 - Aug 1996 (8 weeks), Canada 14 of 1996, Poland 18 - Jul 1996 (12 weeks), Sweden 19 - Sep 1996 (1 week), US Billboard 24 - Aug 1996 (23 weeks), Australia 33 of 1996, Austria 39 - Sep 1996 (2 months), ODK Germany 57 - Sep 1996 (14 weeks), Japan (Tokyo) 75 - Oct 1996 (5 weeks), US Radio 77 of 1996 (peak 20 1 week), OzNet 776 |
| 9 | Bryan Adams | Thought I'd Died & Gone to Heaven | 1992 | Canada RPM 1 for 1 week - Apr 1992, Sweden 2 - Mar 1992 (5 weeks), France 3 - Mar 1992 (2 weeks), UK 8 - Feb 1992 (7 weeks), US Billboard 13 - Mar 1992 (20 weeks), Canada 18 of 1992, Belgium 21 - Mar 1992 (4 weeks), Poland 23 - Apr 1992 (8 weeks), ODK Germany 47 - Apr 1992 (9 weeks), US Radio 58 of 1992 (peak 4 8 weeks), US BB 74 of 1992, Holland free40 77 of 1992 |
| 10 | Bryan Adams | Run to You | 1985 | Canada 3 - Nov 1984 (18 weeks), US Billboard 6 - Nov 1984 (18 weeks), France 8 - Nov 1984 (1 week), UK 11 - Jan 1985 (13 weeks), Holland 14 - May 1985 (8 weeks), Poland 21 - Feb 1985 (10 weeks), Belgium 21 - May 1985 (4 weeks), US CashBox 41 of 1985, Canada 44 of 1985, US BB 66 of 1985, US Radio 68 of 1985 (peak 6 7 weeks), TheQ 412, OzNet 798, RYM 123 of 1984 |
| 11 | Bryan Adams | Do I Have To Say the Words | 1992 | Sweden 7 - Oct 1992 (3 weeks), US Billboard 11 - Aug 1992 (20 weeks), Poland 17 - Jan 1992 (11 weeks), Canada 17 of 1992, Belgium 22 - Dec 1992 (4 weeks), UK 30 - Sep 1992 (3 weeks), Holland 39 - Nov 1992 (3 weeks), US Radio 48 of 1992 (peak 5 8 weeks), US BB 70 of 1992, ODK Germany 75 - Nov 1992 (6 weeks), Japan (Tokyo) 93 - Aug 1992 (1 week), Holland free40 96 of 1992 |
| 12 | Bryan Adams | On a Day Like Today | 1998 | Canada RPM 1 for 1 week - Nov 1998, Spain 1 for 1 week - Nov 1998, Poland 8 - Sep 1998 (10 weeks), UK 13 - Oct 1998 (5 weeks), Canada 14 of 1998, Japan (Tokyo) 15 - Nov 1998 (4 weeks), Switzerland 32 - Oct 1998 (1 week), ODK Germany 53 - Oct 1998 (8 weeks) |
| 13 | Bryan Adams | Back to You | 1998 | Canada RPM 1 for 1 week - Jan 1998, Japan (Tokyo) 8 - Dec 1997 (14 weeks), Canada 11 of 1998, UK 18 - Dec 1997 (7 weeks), Poland 30 - Jan 1998 (6 weeks), US Radio 58 of 1998 (peak 14 4 weeks), ODK Germany 62 - Jan 1998 (9 weeks) |
| 14 | Bryan Adams | Heat of the Night | 1987 | Poland 4 - May 1987 (12 weeks), US Billboard 6 - Mar 1987 (16 weeks), Norway 6 - Apr 1987 (5 weeks), Sweden 11 - Mar 1987 (3 weeks), Switzerland 17 - Apr 1987 (5 weeks), Holland 21 - May 1987 (5 weeks), Belgium 25 - Jun 1987 (1 week), ODK Germany 33 - Apr 1987 (9 weeks), UK 50 - Mar 1987 (3 weeks), Canada 53 of 1987, US Radio 74 of 1987 (peak 6 7 weeks), US BB 84 of 1987 |
| 15 | Bryan Adams | Here I Am | 2002 | Golden Globe in 2002 (film 'Spirit: Stallion of the Cimarron') (Nominated), Poland 3 - May 2002 (20 weeks), UK 5 - Jul 2002 (8 weeks), Belgium 7 - Jun 2002 (17 weeks), Sweden 13 - Sep 2002 (4 weeks), ODK Germany 17 - Jul 2002 (17 weeks), Austria 19 - Jul 2002 (4 months), Germany 22 - Jul 2002 (2 months), Switzerland 24 - Jul 2002 (19 weeks), Holland 29 - Aug 2002 (5 weeks) |
| 16 | Bryan Adams | Somebody | 1985 | France 5 - Mar 1985 (1 week), Canada 8 - Feb 1985 (12 weeks), US Billboard 11 - Feb 1985 (17 weeks), Sweden 17 - Jun 1985 (2 weeks), Poland 29 - Apr 1985 (4 weeks), UK 35 - Mar 1985 (7 weeks), Holland free40 80 of 1989, US CashBox 94 of 1985, US Radio 105 of 1985 (peak 11 5 weeks), TheQ 360 |
| 17 | Bryan Adams | There Will Never Be Another Tonight | 1991 | Sweden 7 - Dec 1991 (4 weeks), Belgium 13 - Dec 1991 (5 weeks), Holland 27 - Nov 1991 (3 weeks), US Billboard 31 - Dec 1991 (14 weeks), UK 32 - Nov 1991 (3 weeks), Canada 34 of 1992, Japan (Tokyo) 39 - Dec 1991 (7 weeks), US Radio 134 of 1992 (peak 18 2 weeks) |
| 18 | Bryan Adams | Straight From the Heart | 1983 | Canada 8 - May 1983 (11 weeks), US Billboard 10 - Mar 1983 (19 weeks), UK 51 - Jul 1986 (3 weeks), Brazil 66 of 1983, US BB 71 of 1983, US Radio 90 of 1983 (peak 10 5 weeks) |
| 19 | Bryan Adams | The Best of Me | 1999 | Spain 1 for 1 week - Feb 2000, Poland 26 - Nov 1999 (9 weeks), Switzerland 31 - Nov 1999 (4 weeks), Japan (Tokyo) 32 - Nov 1999 (8 weeks), Austria 37 - Nov 1999 (1 month), UK 47 - Dec 1999 (3 weeks), ODK Germany 65 - Nov 1999 (10 weeks) |
| 20 | Bryan Adams | I'm Ready | 1998 | France 5 - Mar 1998 (1 week), Canada 8 of 1998, UK 20 - Mar 1998 (4 weeks), Holland 26 - Jun 1998 (7 weeks), Poland 41 - Feb 1998 (6 weeks), ODK Germany 66 - Apr 1998 (9 weeks), RYM 123 of 1984 |
| 21 | Bryan Adams | Cloud Number 9 | 1999 | UK 6 - May 1999 (9 weeks), Sweden 12 - May 1999 (6 weeks), Austria 13 - May 1999 (3 months), Switzerland 26 - Jun 1999 (9 weeks), ODK Germany 33 - May 1999 (10 weeks), Poland 37 - May 1999 (10 weeks), Canada 41 of 1999 |
| 22 | Bryan Adams | Cuts Like A Knife | 1983 | Canada 11 - Feb 1983 (11 weeks), US Billboard 15 - Jun 1983 (14 weeks), Canada 81 of 1983, US Radio 111 of 1983 (peak 15 4 weeks), TheQ 179 |
| 23 | Bryan Adams | Christmas Time | 1986 | Sweden 2 - Jan 1986 (4 weeks), Norway 2 - Dec 1985 (7 weeks), Switzerland 18 - Jan 1986 (2 weeks), UK 55 - Dec 1985 (3 weeks), ODK Germany 64 - Jan 1986 (2 weeks) |
| 24 | Bryan Adams | Open Road | 2004 | Switzerland 17 - Sep 2004 (3 weeks), UK 21 - Sep 2004 (3 weeks), ODK Germany 23 - Sep 2004 (9 weeks), Belgium 28 - Oct 2004 (1 week), Poland 48 - Aug 2004 (8 weeks) |
| 25 | Bryan Adams | This Time | 1983 | Canada 17 - Aug 1983 (8 weeks), US Billboard 24 - Sep 1983 (12 weeks), UK 41 - Feb 1986 (7 weeks), TheQ 441 |
| 26 | Bryan Adams | One Night Love Affair | 1985 | US Billboard 13 - Sep 1985 (15 weeks), Canada 14 - Oct 1985 (8 weeks), US Radio 117 of 1985 (peak 13 5 weeks) |
| 27 | Bryan Adams | All I Want is You | 1992 | Sweden 19 - Aug 1992 (2 weeks), UK 22 - Jul 1992 (5 weeks), Belgium 26 - Jul 1992 (2 weeks), Poland 27 - Aug 1992 (6 weeks), Holland free40 91 of 1992 |
| 28 | Bryan Adams | Victim of Love | 1987 | Poland 14 - Nov 1987 (8 weeks), US Billboard 32 - Aug 1987 (12 weeks), UK 68 - Oct 1987 (3 weeks) |
| 29 | Bryan Adams | Star | 1996 | UK 13 - Nov 1996 (4 weeks), Poland 39 - Nov 1996 (8 weeks), ODK Germany 76 - Dec 1996 (9 weeks) |
| 30 | Bryan Adams | 18 'til I Die | 1997 | UK 22 - Apr 1997 (3 weeks), Poland 39 - May 1997 (4 weeks), ODK Germany 85 - May 1997 (4 weeks) |
| 31 | Bryan Adams | Hearts on Fire | 1987 | US Billboard 26 - Jun 1987 (13 weeks), UK 57 - Jun 1987 (4 weeks) |
| 32 | Bryan Adams | Flying | 2004 | UK 39 - Dec 2004 (2 weeks), ODK Germany 68 - Dec 2004 (8 weeks) |
| 33 | Bryan Adams | Never Gonna Break My Faith | 2006 | Golden Globe in 2006 (film 'Bobby') (Nominated) |
| 34 | Bryan Adams | Hidin' From Love | 1980 | France 10 - Jun 1980 (1 week), Springbok 15 - Nov 1980 (3 weeks) |
| 35 | Bryan Adams | I Thought I'd Seen Everything | 2008 | Switzerland 52 - Mar 2008 (3 weeks), ODK Germany 55 - Mar 2008 (4 weeks) |
| 36 | Bryan Adams | Inside Out | 2000 | Poland 15 - Jul 2000 (16 weeks), ODK Germany 66 - Jul 2000 (9 weeks) |
| 37 | Bryan Adams | Low Life | 1995 | Canada 95 of 1995 |
| 38 | Bryan Adams | One World One Flame | 2010 | ODK Germany 44 - Mar 2010 (4 weeks) |
| 39 | Bryan Adams | Lonely Nights | 1982 | US Billboard 84 - Mar 1982 (2 weeks) |
| 40 | Bryan Adams | Do To You | 1997 | Canada 65 of 1997 |
| 41 | Bryan Adams | Fits Ya Good | 1982 | Canada 16 - Apr 1982 (8 weeks) |
| 42 | Bryan Adams | Room Service | 2005 | ODK Germany 74 - Apr 2005 (1 week) |
| 43 | Bryan Adams | Diana | 1986 | Poland 14 - Feb 1986 (9 weeks) |
| 44 | Bryan Adams | Reggae Christmas | 1985 | Poland 20 - Dec 1985 (4 weeks) |
| 45 | Bryan Adams | The Best Was Yet to Come | 1985 | RYM 60 of 1985 |
| 46 | Bryan Adams | When You Love Someone | unknown | Scrobulate 41 of 70s |
In addition to the above listed songs Bryan Adams also contributed to the following entries:
| | | | | |
| --- | --- | --- | --- | --- |
| # | Artist | Song Title | Year | Chart Entries |
| 1 | Bryan Adams, Rod Stewart & Sting | All For Love | 1994 | US Billboard 1 - Nov 1993 (22 weeks), Sweden 1 - Dec 1993 (11 weeks), Finland 1 for 3 weeks - Jan 1994, Austria 1 - Feb 1994 (4 months), Switzerland 1 - Jan 1994 (24 weeks), Norway 1 - Jan 1994 (17 weeks), Poland 1 - Dec 1993 (18 weeks), Italy 1 for 1 week - Jan 1994, Germany 1 - Jan 1994 (4 months), ODK Germany 1 - Jan 1994 (25 weeks) (4 weeks at number 1) (13 weeks in top 10), Eire 1 for 3 weeks - Jan 1994, Canada RPM 1 for 5 weeks - Dec 1993, Canada 1 of 1994, Australia 1 for 2 weeks - Jan 1994, Europe 1 for 9 weeks - Jan 1994, Germany 1 for 4 weeks - Feb 1994, UK 2 - Jan 1994 (13 weeks), Belgium 2 - Jan 1994 (13 weeks), US Platinum (certified by RIAA in Feb 1994), Holland 3 - Jan 1994 (13 weeks), Germany Gold (certified by BMieV in 1994), Switzerland 7 of 1994, US BB 8 of 1994, Japan (Tokyo) 9 - Dec 1993 (17 weeks), Italy 9 of 1994, Australia 10 of 1994, Japan (Osaku) 12 of 1994 (peak 3 26 weeks), ARC 15 of 1994 (peak 1 18 weeks), Brazil 16 of 1994, US CashBox 22 of 1994, POP 25 of 1994, US Radio 27 of 1994 (peak 1 11 weeks), Germany 87 of the 1990s (peak 1 14 weeks), Holland free40 94 of 1994, UK Silver (certified by BPI in Feb 1994) |
| 2 | Barbra Streisand & Bryan Adams | I Finally Found Someone | 1997 | Eire 1 for 1 week - Feb 1997, Oscar in 1996 (film 'The Mirror Has Two Faces') (Nominated), Golden Globe in 1996 (film 'The Mirror Has Two Faces') (Nominated), US Gold (certified by RIAA in Jan 1997), Belgium 6 - Feb 1997 (17 weeks), US Billboard 8 - Nov 1996 (20 weeks), UK 10 - Feb 1997 (7 weeks), POP 10 of 1996, Australia 14 of 1997, Holland 16 - Jan 1997 (7 weeks), Sweden 16 - Jan 1997 (3 weeks), Switzerland 17 - Jan 1997 (12 weeks), Austria 28 - Feb 1997 (3 months), Poland 28 - Jan 1997 (13 weeks), Japan (Tokyo) 32 - Jan 1997 (12 weeks), US BB 53 of 1997, ODK Germany 53 - Jan 1997 (9 weeks) |
| 3 | Bryan Adams & Melanie C | When You're Gone | 1998 | Spain 1 for 1 week - Mar 1999, Sweden 2 - Dec 1998 (7 weeks), UK Platinum (certified by BPI in Feb 1999), UK 3 - Dec 1998 (19 weeks), Holland 6 - Dec 1998 (14 weeks), Norway 6 - Jan 1998 (14 weeks), Switzerland 11 - Jan 1999 (13 weeks), Austria 14 - Feb 1999 (3 months), ODK Germany 14 - Dec 1998 (21 weeks), Belgium 16 - Jan 1999 (8 weeks), Germany 16 - Mar 1999 (1 month), Australia 28 of 1999, Poland 32 - Dec 1998 (16 weeks), Japan (Tokyo) 35 - Dec 1998 (7 weeks), Canada 36 of 1999, OzNet 343, UKMIX 693 |
| 4 | Bryan Adams & Tina Turner | It's Only Love | 1985 | Sweden 1 - Feb 1986 (4 weeks), Canada 3 - Nov 1985 (10 weeks), Belgium 14 - Dec 1985 (1 week), US Billboard 15 - Nov 1985 (13 weeks), Switzerland 16 - Dec 1985 (9 weeks), Holland 20 - Nov 1985 (6 weeks), UK 29 - Nov 1985 (8 weeks), Austria 30 - Feb 1986 (1 month), ODK Germany 44 - Dec 1985 (9 weeks), Brazil 92 of 1986, US Radio 123 of 1986 (peak 15 4 weeks) |
| 5 | Chicane & Bryan Adams | Don't Give Up | 2000 | UK 1 - Mar 2000 (14 weeks), France 3 - Mar 2000 (2 weeks), Norway 6 - Apr 2000 (4 weeks), Holland 14 - Mar 2000 (7 weeks), Belgium 17 - Mar 2000 (8 weeks), ODK Germany 24 - Mar 2000 (9 weeks), Poland 45 - May 2000 (1 week), UK Silver (certified by BPI in Apr 2000) |
| 6 | Bonnie Raitt & Bryan Adams | Rock Steady | 1995 | Japan (Tokyo) 16 - Dec 1995 (6 weeks), UK 50 - Nov 1995 (2 weeks), US Billboard 73 - Nov 1995 (4 weeks) |