| | |
| --- | --- |
| Album artist 60 - Bryan Adams | |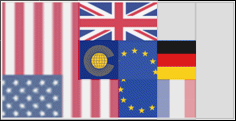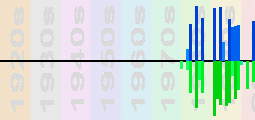 This page lists the album chart runs of Bryan Adams. A list of songs by Bryan Adams can be found here. The albums are listed with the most widely successful first.
From Vancouver with Jim Vallance wrote songs for groups like Loverboy, Kiss and Bachman-Turner Overdrive before going solo.
| | | | | |
| --- | --- | --- | --- | --- |
| # | Artist | Album Title | Year | Chart Entries |
| 1 | Bryan Adams | So Far So Good | 1993 | UK 1 - Nov 1993 (52 weeks), Canada 1 for 10 weeks - 1993, ODK Germany 1 - Nov 1993 (84 weeks) (9 weeks at number 1) (25 weeks in top 10), Germany 1 for 9 weeks - Feb 1994, Germany 1 - Nov 1993 (35 weeks), Europe num 1 for 15 weeks - Dec 1993, Austria 1 - Nov 1993 (9 months), Switzerland 1 - Nov 1993 (46 weeks), Norway 1 - Nov 1993 (16 weeks), Sweden 1 - Nov 1993 (30 weeks), Australia num 1 for 14 weeks - Nov 1993, New Zealand 1 for 11 - Nov 1993, US 5 X Platinum (certified by RIAA in May 1996), UK 3 x Platinum (certified by BPI in Dec 1993), Germany 2 x Platinum (certified by BMieV in 1994), Australia (ARIA) 2 of 1994, France Platinum (certified by SNEP Apr 1994), Italy 3 of 1994, Billboard 6 - Nov 1993 (66 weeks) (7 weeks in top 10), US sales 5 M (according to RIAA), US BB 21 of 1994, US CashBox 42 of 1994, Global 68 - 14 M claimed, France (InfoDisc) 92 of 1993 (peak 5, 7 weeks) |
| 2 | Bryan Adams | Reckless | 1985 | Billboard 1 - Nov 1984 (69 weeks) (1 week at number 1) (30 weeks in top 10), US num 1 for 2 weeks - Aug 1985, US BB 1 of 1985, Canada 1 for 4 weeks - 1985, New Zealand 1 for 6 - Oct 1985, Juno Award in 1985, US 5 X Platinum (certified by RIAA in Nov 1992), UK 3 x Platinum (certified by BPI in May 1992), Diamond in Canada (certified in Dec 1985), US 2 of 1985, Norway 2 - Jul 1985 (32 weeks), Germany Gold (certified by BMieV in 1986), Sweden 5 - Nov 1984 (45 weeks), US CashBox 6 of 1985, UK 7 - Mar 1985 (115 weeks), Australia (Kent) 9 of 1985 (peak 2), Switzerland 10 - Dec 1984 (15 weeks), ODK Germany 19 - Jan 1985 (62 weeks), US sales 5 M (according to RIAA), Holland free40 64 of 1984, Global 82 - 12 M claimed, Billboard200 169, Acclaimed 2116 (1984), RYM 77 of 1984, Xgau rating C- (1985) |
| 3 | Bryan Adams | Waking Up The Neighbours | 1991 | UK 1 - Oct 1991 (54 weeks), Canada 1 for 11 weeks - 1991, ODK Germany 1 - Oct 1991 (51 weeks) (5 weeks at number 1) (18 weeks in top 10), Germany 1 for 5 weeks - Nov 1991, Germany 1 - Oct 1991 (19 weeks), Europe num 1 for 4 weeks - Nov 1991, Austria 1 - Oct 1991 (5 months), Switzerland 1 - Oct 1991 (31 weeks), Norway 1 - Oct 1991 (20 weeks), Sweden 1 - Oct 1991 (25 weeks), Australia num 1 for 4 weeks - Oct 1991, US 4 X Platinum (certified by RIAA in May 1996), UK 3 x Platinum (certified by BPI in Aug 1992), Diamond in Canada (certified in Jun 1992), Juno Award in 1992 (Nominated), Germany Platinum (certified by BMieV in 1991), Billboard 6 - Oct 1991 (75 weeks) (4 weeks in top 10), Italy 19 of 1991, Holland free40 20 of 1991, Australia (ARIA) 23 of 1991, France (InfoDisc) 34 of 1991 (peak 12, 36 weeks), US BB 37 of 1991, US CashBox 41 of 1992, Global 82 - 12 M claimed, Radio Caroline 195 (1991) |
| 4 | Bryan Adams | Into The Fire | 1987 | Canada 1 for 1 week - 1987, Juno Award in 1987 (Nominated), US Platinum (certified by RIAA in Jun 1987), Sweden 3 - Apr 1987 (16 weeks), Switzerland 4 - Apr 1987 (13 weeks), Norway 4 - Apr 1987 (11 weeks), UK Gold (certified by BPI in Apr 1987), Billboard 7 - Apr 1987 (33 weeks) (5 weeks in top 10), ODK Germany 7 - Apr 1987 (22 weeks) (2 weeks in top 10), Germany 7 - Apr 1987 (7 weeks), UK 10 - Apr 1987 (21 weeks), Austria 13 - May 1987 (2 months), US BB 30 of 1987, US CashBox 33 of 1987, Xgau rating C+ (1987) |
| 5 | Bryan Adams | 18 Til I Die | 1996 | UK 1 - Jun 1996 (40 weeks), UK 2 x Platinum (certified by BPI in Mar 1997), Switzerland 2 - Jun 1996 (22 weeks), Juno Award in 1997 (Nominated), US Platinum (certified by RIAA in Jun 1997), Europe Platinum (certified by IFIP in 1997), Austria 3 - Jun 1996 (4 months), ODK Germany 4 - Jun 1996 (41 weeks) (7 weeks in top 10), Germany 4 - Jun 1996 (13 weeks), Germany Gold (certified by BMieV in 1996), Sweden 5 - Jun 1996 (16 weeks), Norway 7 - Jun 1996 (13 weeks), Australia (ARIA) 25 of 1996, Billboard 31 - Jun 1996 (50 weeks), Italy 41 of 1996, France (InfoDisc) 84 of 1996 (peak 15, 13 weeks) |
| 6 | Bryan Adams | Room Service | 2004 | ODK Germany 1 - Oct 2004 (21 weeks) (1 week at number 1) (3 weeks in top 10), Germany 1 for 1 week - Oct 2004, Germany 1 - Oct 2004 (4 weeks), Europe num 1 for 1 week - Oct 2004, Switzerland 1 - Oct 2004 (8 weeks), Canada Platinum (certified by CRIA in Nov 2004), UK 4 - Oct 2004 (6 weeks), UK Gold (certified by BPI in Sep 2004), Germany Gold (certified by BMieV in 2004), Austria 13 - Oct 2004 (1 month), Norway 18 - Oct 2004 (1 week), Sweden 19 - Oct 2004 (3 weeks), Billboard 134 - May 2005 (1 week) |
| 7 | Bryan Adams | Cuts Like A Knife | 1983 | Juno Award in 1984, US Platinum (certified by RIAA in Aug 1983), Billboard 8 - Feb 1983 (78 weeks) (6 weeks in top 10), UK 21 - Mar 1986 (6 weeks), Sweden 22 - Oct 1983 (4 weeks), ODK Germany 24 - Nov 1983 (7 weeks), US BB 28 of 1983, US CashBox 34 of 1983, UK Silver (certified by BPI in Apr 1986) |
| 8 | Bryan Adams | Eleven | 2008 | Canada 1 for 1 week - 2008, Switzerland 1 - Mar 2008 (13 weeks), ODK Germany 2 - Mar 2008 (14 weeks) (2 weeks in top 10), Germany 2 - Mar 2008 (3 weeks), UK 6 - Mar 2008 (6 weeks), Austria 19 - Apr 2008 (1 month), Sweden 30 - Mar 2008 (1 week), Norway 39 - Mar 2008 (1 week), Billboard 80 - May 2008 (4 weeks) |
| 9 | Bryan Adams | On A Day Like Today | 1998 | Switzerland 2 - Nov 1998 (33 weeks), Juno Award in 2000 (Nominated), Europe Platinum (certified by IFIP in 1999), UK Gold (certified by BPI in Oct 1998), Germany Gold (certified by BMieV in 1998), ODK Germany 5 - Nov 1998 (51 weeks) (2 weeks in top 10), Germany 5 - Nov 1998 (3 weeks), Austria 10 - Nov 1998 (6 months), UK 11 - Oct 1998 (20 weeks), Sweden 27 - Nov 1998 (3 weeks), Norway 34 - Nov 1998 (1 week), Billboard 103 - Nov 1998 (2 weeks) |
| 10 | Bryan Adams | The Best Of Me | 1999 | Canada 3 X Platinum (certified by CRIA in Jan 2006), Europe 2 x Platinum (certified by IFIP in 2002), Norway 2 - Nov 1999 (11 weeks), UK Platinum (certified by BPI in Jan 2000), Switzerland 3 - Nov 1999 (14 weeks), Germany Gold (certified by BMieV in 1999), Austria 6 - Dec 1999 (5 months), ODK Germany 7 - Dec 1999 (31 weeks) (4 weeks in top 10), Germany 7 - Nov 1999 (6 weeks), UK 12 - Nov 1999 (45 weeks), Sweden 20 - Nov 1999 (7 weeks), Australia (ARIA) 95 of 2000 |
| 11 | Bryan Adams | MTV Unplugged | 1997 | Europe 2 x Platinum (certified by IFIP in 2008), Switzerland 3 - Dec 1997 (23 weeks), UK Gold (certified by BPI in Jan 1998), Germany Gold (certified by BMieV in 1998), ODK Germany 8 - Dec 1997 (35 weeks) (4 weeks in top 10), Germany 8 - Dec 1997 (6 weeks), Austria 11 - Dec 1997 (5 months), UK 19 - Dec 1997 (19 weeks), Norway 22 - Jan 1998 (6 weeks), Italy 72 of 1998, Billboard 88 - Dec 1997 (14 weeks), Australia (ARIA) 92 of 1997 |
| 12 | Bryan Adams | Anthology | 2005 | Canada 2 X Platinum (certified by CRIA in Jan 2006), UK Gold (certified by BPI in Dec 2005), UK 29 - Dec 2005 (8 weeks), ODK Germany 30 - Dec 2005 (8 weeks), Switzerland 39 - Dec 2005 (11 weeks), Billboard 65 - Nov 2005 (4 weeks) |
| 13 | Bryan Adams | Live! Live! Live! | 1994 | UK 17 - Aug 1994 (4 weeks), Switzerland 21 - Aug 1994 (3 weeks), Sweden 22 - Aug 1994 (3 weeks), Austria 24 - Aug 1994 (2 months), ODK Germany 26 - Aug 1994 (10 weeks) |
| 14 | Bryan Adams | Tracks of My Years | 2014 | Canada 1 for 1 week - 2014, ODK Germany 5 - Oct 2014 (6 weeks) (1 week in top 10), Billboard 89 - Oct 2014 (1 week) |
| 15 | Bryan Adams | Bare Bones | 2010 | ODK Germany 28 - Nov 2010 (6 weeks), UK 35 - Nov 2010 (2 weeks) |
| 16 | Bryan Adams | You Want It You Got It | 1982 | UK 78 - Aug 1985 (5 weeks), Billboard 118 - Feb 1982 (12 weeks) |
| 17 | Bryan Adams | Get Up | 2015 | ODK Germany 3 - Oct 2015 (12 weeks) (1 week in top 10), Billboard 99 - Nov 2015 (1 week) |
| 18 | Bryan Adams | The Bare Bones Tour - Live At Sydney Opera House | 2013 | ODK Germany 38 - Sep 2013 (1 week) |
In addition to the above listed albums Bryan Adams also contributed to the following entries:
| | | | | |
| --- | --- | --- | --- | --- |
| # | Artist | Album Title | Year | Chart Entries |
| 1 | Bryan Adams & Hans Zimmer | Spirit - Stallion Of The Cimarron | 2002 | US Gold (certified by RIAA in Feb 2004), Austria 6 - Jul 2002 (3 months), Switzerland 6 - May 2002 (20 weeks), ODK Germany 7 - Jul 2002 (18 weeks) (5 weeks in top 10), Germany 7 - Jul 2002 (8 weeks), UK 8 - Jul 2002 (3 weeks), Norway 19 - Jul 2002 (5 weeks), Sweden 24 - Sep 2002 (3 weeks), Billboard 40 - Jun 2002 (24 weeks), UK Silver (certified by BPI in Aug 2002) |