| | |
| --- | --- |
| Song artist 6 - Elton John | |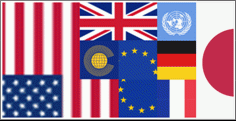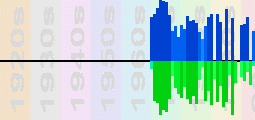 This page lists the song chart entries of Elton John.A list of the hit albums by Elton John is also available. The songs are listed with the most widely successful first.
Reg Dwight changed his name to Elton John, played with Long John Baldry and also as a session musician on various songs in the 1960s including The Hollies song He Ain't Heavy, He's My Brother. The highest placed artist of the 1970s, and the top song artist of 1971 and 1972.
| | | | | |
| --- | --- | --- | --- | --- |
| # | Artist | Song Title | Year | Chart Entries |
| 1 | Elton John | Candle in the Wind '97 | 1997 | UK 1 - Sep 1997 (25 weeks), US Billboard 1 - Oct 1997 (42 weeks), US BB 1 of 1997, Holland 1 - Sep 1997 (17 weeks), Finland 1 for 2 weeks - Sep 1997, Austria 1 - Oct 1997 (7 months), Switzerland 1 - Sep 1997 (30 weeks), Norway 1 - Jan 1997 (22 weeks), Poland 1 - Sep 1997 (16 weeks), Belgium 1 - Sep 1997 (20 weeks), Germany 1 - Jan 1998 (5 months), ODK Germany 1 - Sep 1997 (23 weeks) (7 weeks at number 1) (16 weeks in top 10), Eire 1 for 5 weeks - Sep 1997, Canada Billboard 1 for 1 week - Jan 2002, New Zealand 1 for 6 weeks - Oct 1997, Japan 1 for 2 weeks - Sep 1997, Australia 1 for 6 weeks - Oct 1997, Europe 1 for 6 weeks - Oct 1997, Germany 1 for 7 weeks - Sep 1997, Spain 1 for 1 week - Nov 1997, UK sales 1 of the 1990s (4,860 k in 1997), Top Song of 1997 of the Billboard 50th list, US 11 X Platinum (certified by RIAA in Oct 1997), UK 9 x Platinum (certified by BPI in Oct 1997), France Diamond (certified by SNEP in Dec 1997), Germany 9 x Platinum (certified by BMieV in 1998), Australia 4 of 1997, Japan 11 of all time (international songs) (sales 0.63), Italy 12 of 1997, DMDB 15 (1997), Japan (Tokyo) 21 - Sep 1997 (8 weeks), Switzerland 21 of 1997, Brazil 25 of 1997, TOTP 33, Germany 37 of the 1990s (peak 1 16 weeks), Billboard 50th song 41, 55th Billboard 100 47 (1997), Billboard100 49, UKMIX 86, Canada 96 of 1997, OzNet 433, RYM 85 of 1997, Global 2 (35 M sold) - 1997 |
| 2 | Elton John | Crocodile Rock | 1973 | US Billboard 1 - Dec 1972 (17 weeks), Record World 1 - 1973, Canada 1 - Dec 1972 (14 weeks), Switzerland 1 - Jan 1973 (14 weeks), Italy 1 of 1973, Italy 1 for 5 weeks - Jun 1973, Canada RPM 1 for 4 weeks - Feb 1973, New Zealand 1 for 2 weeks - Apr 1973, Belgium 2 - Dec 1972 (12 weeks), Australia Goset 2 - Jan 1973 (25 weeks), US Platinum (certified by RIAA in Sep 1995), WABC NY 3 of 1973, Norway 3 - Feb 1973 (14 weeks), US CashBox 4 of 1973, Germany 4 - Jan 1973 (5 months), UK 5 - Nov 1972 (14 weeks), Australia 5 of 1973, Canada 5 of 1973, Austria 6 - Feb 1973 (4 months), Springbok 6 - Jan 1973 (11 weeks), US BB 7 of 1973, Switzerland 7 of 1973, US Radio 8 of 1973 (peak 1 11 weeks), France 9 - Dec 1972 (1 week), POP 9 of 1973, Holland 12 - Dec 1972 (9 weeks), OzNet 12, Brazil 16 of 1973, DDD 27 of 1972, Germany 223 of the 1970s (peak 3 16 weeks), Acclaimed 2325 (1972), RYM 26 of 1972 |
| 3 | Elton John | Something About the Way You look Tonight | 1997 | UK 1 - Sep 1997 (25 weeks), US Billboard 1 - Oct 1997 (42 weeks), US BB 1 of 1997, Austria 1 - Sep 1997 (7 months), Switzerland 1 - Sep 1997 (28 weeks), Norway 1 - Jan 1997 (22 weeks), Eire 1 for 5 weeks - Sep 1997, Australia 1 for 6 weeks - Oct 1997, France Diamond (certified by SNEP in Dec 1997), Australia 4 of 1997, Italy 5 of 1997, Brazil 16 of 1997, Poland 19 - Aug 1997 (10 weeks), Switzerland 21 of 1997, Japan (Tokyo) 24 - Sep 1997 (11 weeks), Canada 31 of 1998, TOTP 33, Billboard 50th song 41, Billboard100 49, ODK Germany 73 - Sep 1997 (1 week), OzNet 123, RYM 85 of 1997, Global 2 (35 M sold) - 1997 |
| 4 | Elton John | Can You Feel the Love Tonight | 1994 | Canada RPM 1 for 4 weeks - Jul 1994, Oscar in 1994 (film 'The Lion King'), Golden Globe in 1994 (film 'The Lion King'), Sweden 2 - Aug 1994 (18 weeks), Canada 3 of 1994, US Billboard 4 - May 1994 (26 weeks), Austria 4 - Dec 1994 (4 months), Norway 4 - Dec 1994 (23 weeks), US Gold (certified by RIAA in Aug 1994), Japan (Tokyo) 5 - Jun 1994 (17 weeks), Switzerland 10 - Sep 1994 (12 weeks), POP 12 of 1994, US CashBox 13 of 1994, UK 14 - Jul 1994 (9 weeks), ARC 14 of 1994 (peak 2 20 weeks), Holland 14 - Aug 1994 (14 weeks), ODK Germany 14 - Jul 1994 (27 weeks), Germany 15 - Jan 1995 (2 months), US BB 18 of 1994, Belgium 19 - Oct 1994 (2 weeks), US Radio 21 of 1994 (peak 3 16 weeks), Brazil 26 of 1994, Poland 30 - Jul 1994 (8 weeks), Japan (Osaku) 45 of 1994 (peak 8 21 weeks), France (InfoDisc) 50 of the 1990s (peak 1, 31 weeks, 391k sales estimated, 1994), Italy 100 of 1994, RYM 187 of 1994 |
| 5 | Elton John | Nikita | 1985 | Holland 1 - Nov 1985 (19 weeks), Switzerland 1 - Nov 1985 (20 weeks), Belgium 1 - Nov 1985 (20 weeks), Germany 1 - Jan 1986 (4 months), ODK Germany 1 - Nov 1985 (21 weeks) (4 weeks at number 1) (10 weeks in top 10), Eire 1 for 1 week - Nov 1985, New Zealand 1 for 3 weeks - Jan 1986, Springbok 1 - Jan 1986 (18 weeks), Europe 1 for 3 weeks - Jan 1986, Germany 1 for 4 weeks - Dec 1985, Canada 2 - Mar 1986 (11 weeks), Norway 2 - Nov 1985 (16 weeks), UK 3 - Oct 1985 (13 weeks), Austria 3 - Dec 1985 (5 months), Switzerland 6 of 1986, US Billboard 7 - Jan 1986 (18 weeks), South Africa 7 of 1986, Brazil 9 of 1986, Canada 12 of 1986, Sweden (alt) 15 - Dec 1985 (3 weeks), Poland 18 - Nov 1985 (8 weeks), Sweden 19 - Oct 1985 (1 week), Europe 48 of the 1980s (1985), US Radio 82 of 1986 (peak 7 7 weeks), US CashBox 85 of 1986, US BB 87 of 1986, Italy 92 of 1985, Holland free40 97 of 1985, Germany 125 of the 1980s (peak 1 13 weeks), OzNet 335, UK Silver (certified by BPI in Nov 1985) |
| 6 | Elton John | Goodbye Yellow Brick Road | 1973 | Record World 1 - 1973, France 1 - Nov 1973 (5 weeks), Canada RPM 1 for 1 week - Dec 1973, New Zealand 1 for 1 week - Feb 1974, US Billboard 2 - Oct 1973 (17 weeks), Australia Goset 2 - Dec 1973 (24 weeks), US Platinum (certified by RIAA in Sep 1995), Brazil 3 of 1974, Canada 4 - Nov 1973 (16 weeks), UK 6 - Sep 1973 (16 weeks), Springbok 7 - Jan 1974 (7 weeks), Norway 9 - Jan 1974 (1 week), DDD 9 of 1973, Holland 20 - Dec 1973 (5 weeks), US CashBox 21 of 1974, Australia 25 of 1974, OzNet 32, US Radio 40 of 1973 (peak 2 8 weeks), Canada 41 of 1973, POP 46 of 1973, WABC NY 62 of 1973, US BB 72 of 1974, Scrobulate 83 of 70s, nuTsie 87 of 1970s, Vinyl Surrender 188 (1973), RIAA 200, Rolling Stone 380, Acclaimed 414 (1973), WXPN 690, RYM 16 of 1973 |
| 7 | Elton John | Philadelphia Freedom | 1975 | US Billboard 1 - Mar 1975 (21 weeks), Record World 1 - 1975, US Radio 1 of 1975 (peak 1 15 weeks), Canada 1 - Mar 1975 (14 weeks), Canada RPM 1 for 2 weeks - Apr 1975, RIANZ 2 - May 1975 (17 weeks), US Platinum (certified by RIAA in Sep 1995), US BB 3 of 1975, WABC NY 3 of 1975, France 4 - Jun 1975 (4 weeks), Canada 5 of 1975, UK 12 - Mar 1975 (9 weeks), Brazil 12 of 1975, D.Marsh 15 of 1975, DDD 20 of 1975, US CashBox 22 of 1975, POP 36 of 1975, Acclaimed 1775 (1975), RYM 28 of 1975 |
| 8 | Elton John | Daniel | 1973 | Canada RPM 1 for 2 weeks - May 1973, US Billboard 2 - Apr 1973 (15 weeks), Record World 2 - 1973, France 3 - Feb 1973 (9 weeks), UK 4 - Jan 1973 (10 weeks), US Gold (certified by RIAA in Sep 1995), Switzerland 5 - Mar 1973 (9 weeks), Canada 6 - Apr 1973 (15 weeks), Australia Goset 6 - May 1973 (14 weeks), Springbok 7 - Apr 1973 (14 weeks), Norway 8 - Mar 1973 (3 weeks), Belgium 10 - Mar 1973 (8 weeks), Holland 14 - Feb 1973 (7 weeks), POP 17 of 1973, WABC NY 19 of 1973, Italy 19 of 1973, Canada 19 of 1973, Brazil 22 of 1973, US Radio 25 of 1973 (peak 2 9 weeks), OzNet 37, DDD 43 of 1973, US CashBox 44 of 1973, US BB 48 of 1973, RYM 35 of 1973 |
| 9 | Elton John | Bennie & the Jets | 1974 | US Billboard 1 - Feb 1974 (18 weeks), Record World 1 - 1974, Canada 1 - Mar 1974 (11 weeks), Canada RPM 1 for 2 weeks - Mar 1974, US Radio 2 of 1974 (peak 1 11 weeks), US Platinum (certified by RIAA in Sep 1995), Canada 6 of 1974, Australia Goset 6 - May 1974 (15 weeks), France 7 - Dec 1976 (1 week), US BB 9 of 1974, US CashBox 12 of 1974, DDD 12 of 1973, WABC NY 19 of 1974, Brazil 24 of 1974, POP 26 of 1974, UK 37 - Sep 1976 (5 weeks), Scrobulate 47 of 70s, OzNet 692, Acclaimed 1258 (1973), RYM 35 of 1974, one of the Rock and Roll Hall of Fame 500 |
| 10 | Elton John | Your Song | 1971 | Grammy Hall of Fame in 1998 (1970), Keener 3 - Nov 1970 (11 weeks), France 3 - Mar 1971 (3 weeks), Canada 4 - Dec 1970 (9 weeks), DDD 4 of 1970, Record World 6 - 1971, UK 7 - Jan 1971 (15 weeks), US Billboard 8 - Nov 1970 (14 weeks), Holland 10 - Feb 1971 (5 weeks), Norway 10 - Apr 2007 (5 weeks), Australia Goset 10 - Feb 1971 (16 weeks), Belgium 11 - Feb 1971 (5 weeks), nuTsie 21 of 1970s, OzNet 23, D.Marsh 28 of 1970, Scrobulate 33 of 70s, KQV 42 of 1971, US Radio 61 of 1971 (peak 8 7 weeks), US CashBox 74 of 1971, Canada 75 of 1971, WABC NY 76 of 1971, Japan (Tokyo) 76 - Nov 1988 (3 weeks), Rolling Stone 136, WXPN 163, Belgium 200 of all time, Acclaimed 250 (1970), RYM 30 of 1971, one of the Rock and Roll Hall of Fame 500 |
| 11 | Elton John | The One | 1992 | Brazil 1 of 1992, Canada RPM 1 for 2 weeks - Aug 1992, Spain 1 for 1 week - Aug 1992, Norway 3 - Jun 1992 (4 weeks), Belgium 3 - Jun 1992 (10 weeks), Poland 4 - Jun 1992 (15 weeks), Switzerland 5 - Jun 1992 (15 weeks), US Billboard 9 - Jun 1992 (22 weeks), Japan (Tokyo) 9 - Jun 1992 (24 weeks), Canada 9 of 1992, UK 10 - Jun 1992 (8 weeks), Holland 11 - Jun 1992 (7 weeks), Sweden 12 - Jun 1992 (2 weeks), Austria 18 - Jul 1992 (3 months), US Radio 19 of 1992 (peak 3 12 weeks), ODK Germany 20 - Jun 1992 (18 weeks), Germany 26 - Jun 1992 (2 months), Italy 31 of 1992, US BB 43 of 1992, ARC 46 of 1992 (peak 5 16 weeks), POP 69 of 1992 |
| 12 | Elton John | Lucy in the Sky With Diamonds | 1975 | US Billboard 1 - Nov 1974 (14 weeks), Record World 1 - 1975, Canada 1 - Dec 1974 (14 weeks), Canada RPM 1 for 4 weeks - Dec 1974, US Gold (certified by RIAA in Jan 1975), Canada 7 of 1975, France 9 - Dec 1974 (1 week), UK 10 - Nov 1974 (10 weeks), RIANZ 11 - May 1975 (7 weeks), US BB 34 of 1975, WABC NY 37 of 1975, US CashBox 48 of 1975, US Radio 49 of 1975 (peak 1 7 weeks), Brazil 51 of 1975, DDD 85 of 1974, OzNet 463, RYM 145 of 1974 |
| 13 | Elton John | Believe | 1995 | Italy 1 for 2 weeks - Mar 1995, Canada RPM 1 for 4 weeks - Apr 1995, Spain 1 for 1 week - Mar 1995, Poland 3 - Feb 1995 (12 weeks), Canada 9 of 1995, US Billboard 13 - Mar 1995 (20 weeks), UK 15 - Mar 1995 (7 weeks), Switzerland 20 - Mar 1995 (13 weeks), Japan (Tokyo) 23 - Feb 1995 (8 weeks), Belgium 24 - Mar 1995 (3 weeks), Austria 29 - May 1995 (2 months), Italy 34 of 1995, US CashBox 50 of 1995, ODK Germany 56 - Apr 1995 (11 weeks), US Radio 57 of 1995 (peak 12 10 weeks), US BB 59 of 1995, Japan (Osaku) 77 of 1995 (peak 8 19 weeks) |
| 14 | Elton John | Little Jeannie | 1980 | Canada RPM 1 for 1 week - Jul 1980, Canada 2 - May 1980 (13 weeks), US Billboard 3 - May 1980 (21 weeks), Record World 4 - 1980, Switzerland 4 - Jul 1980 (11 weeks), US Gold (certified by RIAA in Aug 1980), France 8 - Jul 1980 (1 week), Springbok 8 - Sep 1980 (10 weeks), Belgium 13 - Jun 1980 (2 weeks), US Radio 14 of 1980 (peak 3 13 weeks), Canada 15 of 1980, US BB 16 of 1980, US CashBox 17 of 1980, Switzerland 17 of 1980, Brazil 18 of 1980, ARC 21 of 1980 (peak 2 15 weeks), ODK Germany 23 - Jul 1980 (18 weeks), UK 33 - May 1980 (7 weeks), WABC NY 47 of 1980 |
| 15 | Elton John | Sacrifice | 1990 | UK 1 - Nov 1989 (19 weeks), Europe 1 for 7 weeks - Jun 1990, Spain 1 for 1 week - Oct 1990, Norway 2 - Jul 1990 (15 weeks), Poland 2 - Nov 1989 (25 weeks), Belgium 2 - Feb 1990 (15 weeks), UK Platinum (certified by BPI in Sep 1990), Holland 3 - Jan 1990 (14 weeks), Sweden 7 - Apr 1990 (6 weeks), US Billboard 18 - Jan 1990 (17 weeks), Switzerland 23 - Dec 1989 (4 weeks), ODK Germany 36 - Jan 1990 (31 weeks), Japan (Tokyo) 44 - Jan 1990 (10 weeks), Brazil 53 of 1990, France (InfoDisc) 87 of the 1990s (peak 1, 33 weeks, 380k sales estimated, 1989), UKMIX 389, OzNet 947, RYM 89 of 1989 |
| 16 | Elton John | Rocket Man | 1972 | UK 2 - Apr 1972 (15 weeks), US Billboard 6 - May 1972 (15 weeks), Record World 6 - 1972, Canada 7 - Jun 1972 (8 weeks), France 7 - Jun 1972 (4 weeks), Australia Goset 14 - Jul 1972 (13 weeks), DDD 17 of 1972, Norway 18 - Nov 2008 (2 weeks), Brazil 27 of 1972, Germany 27 - Jun 1972 (2 months), D.Marsh 32 of 1972, Italy 34 of 1972, US BB 40 of 1972, Vinyl Surrender 56 (1972), US Radio 67 of 1972 (peak 6 8 weeks), POP 67 of 1972, WABC NY 71 of 1972, US CashBox 83 of 1972, OzNet 108, Rolling Stone 242, WXPN 756, Acclaimed 1507 (1972), RYM 11 of 1972 |
| 17 | Elton John | Don't Let the Sun Go Down On Me | 1974 | Record World 1 - 1974, Canada RPM 1 for 2 weeks - Jul 1974, US Billboard 2 - Jun 1974 (15 weeks), Grammy in 1974 (Nominated), Canada 4 - Jul 1974 (13 weeks), US Gold (certified by RIAA in Sep 1974), Brazil 7 of 1974, UK 16 - Jun 1974 (8 weeks), Canada 22 of 1974, Holland 24 - Jul 1974 (4 weeks), POP 28 of 1974, DDD 36 of 1974, WABC NY 37 of 1974, US CashBox 51 of 1974, US Radio 52 of 1974 (peak 2 6 weeks), US BB 78 of 1974, RYM 47 of 1974 |
| 18 | Elton John | Island Girl | 1975 | US Billboard 1 - Oct 1975 (15 weeks), Record World 1 - 1975, Canada 1 - Oct 1975 (14 weeks), US Platinum (certified by RIAA in Sep 1995), RIANZ 4 - Nov 1975 (12 weeks), US CashBox 10 of 1975, US Radio 10 of 1975 (peak 1 9 weeks), UK 14 - Oct 1975 (8 weeks), Sweden (alt) 16 - Nov 1975 (6 weeks), Brazil 17 of 1975, Canada 38 of 1975, WABC NY 43 of 1975, US BB 65 of 1976, DDD 93 of 1975, Italy 100 of 1975, RYM 87 of 1975 |
| 19 | Elton John | I'm Still Standing | 1983 | Switzerland 1 - Sep 1983 (14 weeks), Canada RPM 1 for 1 week - Jul 1983, UK 4 - Jul 1983 (11 weeks), Canada 4 - May 1983 (13 weeks), France (SNEP) 5 - Nov 1983 (3 months), France 7 - Sep 1983 (1 week), Holland 8 - Jun 1983 (7 weeks), Springbok 9 - Nov 1983 (10 weeks), Belgium 10 - Jul 1983 (4 weeks), ODK Germany 10 - Sep 1983 (20 weeks) (1 week in top 10), US Billboard 12 - May 1983 (16 weeks), Switzerland 12 of 1983, Germany 12 - Sep 1983 (3 months), Australia 19 of 1983, Poland 24 - Sep 1983 (1 week), Canada 45 of 1983, Holland free40 64 of 1983, US BB 74 of 1983, US Radio 94 of 1983 (peak 12 6 weeks), France (InfoDisc) 275 of the 1980s (peak 4, 26 weeks, 444k sales estimated, 1983), OzNet 486, UK Silver (certified by BPI in Aug 1983), RYM 136 of 1983 |
| 20 | Elton John | Circle of Life | 1994 | Switzerland 2 - Nov 1994 (18 weeks), Oscar in 1994 (film 'The Lion King') (Nominated), Golden Globe in 1994 (film 'he Lion King') (Nominated), Germany Gold (certified by BMieV in 1995), Holland 5 - Nov 1994 (13 weeks), Sweden 5 - Dec 1994 (6 weeks), Belgium 5 - Nov 1994 (12 weeks), Germany 9 - Jan 1995 (3 months), ODK Germany 10 - Dec 1994 (20 weeks) (2 weeks in top 10), UK 11 - Oct 1994 (12 weeks), US Billboard 18 - Aug 1994 (20 weeks), Canada 32 of 1994, Japan (Tokyo) 35 - Nov 1994 (6 weeks), Brazil 64 of 1994, US Radio 77 of 1994 (peak 16 4 weeks) |
| 21 | Elton John | I Don't Wanna Go On With You Like That | 1988 | Canada RPM 1 for 3 weeks - Aug 1988, US Billboard 2 - Jun 1988 (18 weeks), Austria 6 - Aug 1988 (5 months), Switzerland 10 - Jul 1988 (13 weeks), Poland 20 - Jul 1988 (11 weeks), ODK Germany 22 - Jun 1988 (19 weeks), Canada 22 of 1988, US CashBox 24 of 1988, UK 30 - Jun 1988 (8 weeks), ARC 37 of 1988 (peak 2 13 weeks), US Radio 38 of 1988 (peak 2 8 weeks), US BB 43 of 1988, Brazil 59 of 1988, Japan (Tokyo) 76 - Nov 1988 (1 week), Italy 79 of 1988 |
| 22 | Elton John | Someone Saved My Life Tonight | 1975 | Record World 1 - 1975, Canada 2 - Jun 1975 (14 weeks), US Billboard 4 - Jul 1975 (13 weeks), US Gold (certified by RIAA in Sep 1975), RIANZ 13 - Aug 1975 (11 weeks), POP 19 of 1975, WABC NY 21 of 1975, UK 22 - Jun 1975 (5 weeks), Holland 26 - Aug 1975 (3 weeks), Canada 31 of 1975, DDD 42 of 1975, US Radio 43 of 1975 (peak 4 8 weeks), US CashBox 50 of 1975, US BB 91 of 1975, OzNet 772, RYM 52 of 1975 |
| 23 | Elton John | The Bitch is Back | 1974 | Canada RPM 1 for 1 week - Oct 1974, Canada 2 - Sep 1974 (13 weeks), US Billboard 4 - Sep 1974 (14 weeks), US Gold (certified by RIAA in Sep 1995), Record World 6 - 1974, UK 15 - Sep 1974 (7 weeks), Holland 26 - Oct 1974 (5 weeks), Canada 34 of 1974, D.Marsh 35 of 1974, US Radio 56 of 1974 (peak 4 7 weeks), DDD 58 of 1974, POP 59 of 1974, WABC NY 71 of 1974, OzNet 862, Acclaimed 2358 (1974), RYM 100 of 1974 |
| 24 | Elton John | I Guess That's Why They Call it the Blues | 1983 | US Billboard 4 - Oct 1983 (22 weeks), Springbok 4 - Aug 1983 (16 weeks), UK 5 - Apr 1983 (15 weeks), Belgium 10 - Jul 1983 (1 week), Canada 12 - Dec 1983 (9 weeks), Switzerland 12 - Jul 1983 (4 weeks), ODK Germany 22 - Aug 1983 (11 weeks), ARC 31 of 1984 (peak 4 14 weeks), US BB 33 of 1984, Brazil 36 of 1984, US CashBox 45 of 1984, US Radio 45 of 1984 (peak 4 9 weeks), Canada 82 of 1984, RYM 88 of 1983 |
| 25 | Elton John | You Gotta Love Someone | 1990 | Canada RPM 1 for 1 week - Jan 1991, Spain 1 for 1 week - Jan 1991, Poland 3 - Dec 1990 (13 weeks), Austria 17 - Nov 1990 (4 months), Belgium 21 - Jan 1991 (2 weeks), Holland 28 - Nov 1990 (4 weeks), Japan (Tokyo) 32 - Dec 1990 (3 weeks), UK 33 - Oct 1990 (4 weeks), Canada 36 of 1991, US Billboard 43 - Nov 1990 (12 weeks), ODK Germany 43 - Nov 1990 (20 weeks), Brazil 69 of 1991, Italy 93 of 1990 |
| 26 | Elton John | Blue Eyes | 1982 | Springbok 7 - Jun 1982 (8 weeks), UK 8 - Mar 1982 (10 weeks), Belgium 8 - May 1982 (6 weeks), Switzerland 9 - Jun 1982 (5 weeks), Holland 10 - Mar 1982 (9 weeks), US Billboard 12 - Jul 1982 (18 weeks), Poland 13 - Jun 1982 (6 weeks), Brazil 18 of 1982, Italy 40 of 1982, Canada 49 of 1982, ODK Germany 51 - Jun 1982 (5 weeks), US CashBox 59 of 1982, US BB 62 of 1982, US Radio 82 of 1982 (peak 12 5 weeks) |
| 27 | Elton John | Sorry Seems to Be the Hardest Word | 1976 | France 1 - Jan 1977 (11 weeks), Canada 3 - Oct 1976 (13 weeks), US Gold (certified by RIAA in Jan 1977), US Billboard 6 - Nov 1976 (13 weeks), RIANZ 7 - Dec 1976 (8 weeks), Record World 8 - 1977, UK 11 - Nov 1976 (9 weeks), Holland 14 - Dec 1976 (6 weeks), Canada 55 of 1976, Italy 58 of 1977, US Radio 67 of 1976 (peak 6 7 weeks), WABC NY 75 of 1977, US BB 95 of 1977, OzNet 667, RYM 21 of 1976 |
| 28 | Elton John | Sad Songs (Say So Much) | 1984 | Canada 3 - Jul 1984 (11 weeks), Switzerland 3 - Jun 1984 (14 weeks), US Billboard 5 - Jun 1984 (19 weeks), Springbok 5 - Aug 1984 (10 weeks), Austria 6 - Aug 1984 (3 months), UK 7 - May 1984 (12 weeks), ODK Germany 18 - Jun 1984 (16 weeks), Switzerland 21 of 1984, Germany 22 - Jul 1984 (2 months), Belgium 24 - Jun 1984 (2 weeks), Poland 34 - Jun 1984 (3 weeks), Canada 36 of 1984, US BB 54 of 1984, US Radio 56 of 1984 (peak 5 9 weeks), US CashBox 69 of 1984, Italy 80 of 1984 |
| 29 | Elton John | Empty Garden (Hey Hey Johnny) | 1982 | Canada 10 - Apr 1982 (9 weeks), US Billboard 13 - Mar 1982 (17 weeks), Poland 14 - May 1982 (6 weeks), Brazil 39 of 1982, UK 51 - Jun 1982 (4 weeks), POP 62 of 1982, Canada 68 of 1982, US BB 76 of 1982, US CashBox 78 of 1982, US Radio 94 of 1982 (peak 13 6 weeks), OzNet 618 |
| 30 | Elton John | Candle in the Wind | 1974 | Australia Goset 6 - May 1974 (15 weeks), France 8 - Apr 1974 (1 week), UK 11 - Mar 1974 (9 weeks), DDD 29 of 1973, Canada 41 of 1988, Europe 52 of the 1970s (1973), US BB 71 of 1988, OzNet 75, US Radio 85 of 1988 (peak 6 6 weeks), Scrobulate 87 of soft rock, Belgium 249 of all time, RIAA 325, Rolling Stone 347, Acclaimed 1139 (1973), RYM 35 of 1974, Guardian Pop 85 |
| 31 | Elton John | The Last Song | 1992 | Poland 2 - Nov 1992 (13 weeks), Sweden 11 - Dec 1992 (3 weeks), UK 21 - Nov 1992 (4 weeks), US Billboard 23 - Oct 1992 (20 weeks), Holland 36 - Nov 1992 (3 weeks), Japan (Tokyo) 48 - Jan 1993 (3 weeks), ODK Germany 72 - Jan 1993 (4 weeks), Canada 77 of 1993, US Radio 135 of 1992 (peak 18 2 weeks), RYM 135 of 1992 |
| 32 | Elton John | Healing Hands | 1989 | Austria 11 - Oct 1989 (4 months), Japan (Tokyo) 12 - Aug 1989 (16 weeks), US Billboard 13 - Aug 1989 (15 weeks), Switzerland 13 - Sep 1989 (13 weeks), Italy 18 of 1989, ODK Germany 39 - Sep 1989 (19 weeks), Poland 44 - Oct 1989 (2 weeks), UK 45 - Aug 1989 (5 weeks), Canada 46 of 1989, US Radio 137 of 1989 (peak 16 3 weeks) |
| 33 | Elton John | A Word In Spanish | 1988 | US Billboard 19 - Sep 1988 (13 weeks), Japan (Tokyo) 23 - Nov 1988 (8 weeks), Switzerland 27 - Jan 1989 (1 week), Poland 30 - Oct 1988 (3 weeks), ODK Germany 43 - Dec 1988 (8 weeks), Italy 49 of 1989, Canada 52 of 1988, UK 91 - Dec 1988 (5 weeks), US Radio 151 of 1988 (peak 19 2 weeks) |
| 34 | Elton John | Made in England | 1995 | Poland 14 - Jan 1995 (10 weeks), UK 18 - May 1995 (5 weeks), Norway 20 - Jun 1995 (1 week), Japan (Tokyo) 31 - Mar 1995 (8 weeks), Switzerland 40 - Jun 1995 (1 week), Canada 40 of 1995, US Billboard 52 - Jul 1995 (10 weeks), ODK Germany 59 - Jul 1995 (10 weeks) |
| 35 | Elton John | Tiny Dancer | 1972 | US Gold (certified by RIAA in May 2005), Keener 23 - Feb 1972 (3 weeks), DDD 29 of 1971, Record World 32 - 1972, US Billboard 41 - Mar 1972 (7 weeks), POP 45 of 1972, Scrobulate 85 of favorite songs, WXPN 118, OzNet 299, Rolling Stone 387, Acclaimed 980 (1971), RYM 27 of 1972 |
| 36 | Elton John | Mama Can't Buy You Love | 1979 | US Gold (certified by RIAA in Aug 1979), Record World 7 - 1979, Canada 7 - Jun 1979 (11 weeks), US Billboard 9 - Jun 1979 (18 weeks), RIANZ 20 - Aug 1979 (12 weeks), US BB 36 of 1979, US CashBox 56 of 1979, US Radio 60 of 1979 (peak 9 8 weeks), Canada 63 of 1979 |
| 37 | Elton John | Song For Guy | 1979 | France 1 - Dec 1978 (5 weeks), UK 4 - Dec 1978 (10 weeks), Springbok 4 - Mar 1979 (9 weeks), Holland 6 - Jan 1979 (9 weeks), Belgium 6 - Jan 1979 (9 weeks), RIANZ 7 - Mar 1979 (15 weeks), France (SNEP) 9 - May 1979 (1 month), ODK Germany 22 - Mar 1979 (10 weeks), UK Silver (certified by BPI in Jan 1979) |
| 38 | Elton John | Saturday Night's Alright (For Fighting) | 1973 | UK 7 - Jul 1973 (9 weeks), Record World 8 - 1973, US Billboard 12 - Aug 1973 (12 weeks), Australia Goset 21 - Sep 1973 (4 weeks), POP 31 of 1973, DDD 78 of 1973, WABC NY 87 of 1973, US CashBox 98 of 1973, US Radio 104 of 1973 (peak 12 6 weeks), TheQ 149, RYM 40 of 1973 |
| 39 | Elton John | Simple Life | 1993 | US Billboard 30 - Feb 1993 (16 weeks), Poland 35 - Feb 1993 (13 weeks), Canada 35 of 1993, UK 44 - May 1993 (2 weeks), ODK Germany 63 - Jun 1993 (7 weeks), Brazil 68 of 1993, US Radio 94 of 1993 (peak 11 5 weeks) |
| 40 | Elton John | Club At the End of the Street | 1990 | Belgium 16 - Jun 1990 (4 weeks), Poland 25 - Jul 1990 (8 weeks), US Billboard 28 - Apr 1990 (16 weeks), Holland 33 - Jun 1990 (4 weeks), ODK Germany 45 - Jun 1990 (23 weeks), UK 47 - Aug 1990 (3 weeks), Japan (Tokyo) 47 - May 1990 (4 weeks), Canada 92 of 1990 |
| 41 | Elton John | Honky Cat | 1972 | Record World 7 - 1972, Canada 7 - Aug 1972 (11 weeks), US Billboard 8 - Aug 1972 (10 weeks), France 10 - Oct 1972 (1 week), UK 31 - Sep 1972 (6 weeks), POP 47 of 1972, DDD 83 of 1972, US Radio 100 of 1972 (peak 8 4 weeks), RYM 153 of 1972 |
| 42 | Elton John | Nobody Wins | 1981 | Norway 10 - Jun 1981 (1 week), Canada 11 - May 1981 (7 weeks), US Billboard 21 - May 1981 (13 weeks), Holland 31 - Jul 1981 (4 weeks), Record World 32 - 1981, UK 42 - May 1981 (5 weeks), ODK Germany 43 - Jun 1981 (13 weeks), Holland free40 91 of 1981 |
| 43 | Elton John | Blessed | 1995 | Poland 6 - Sep 1995 (15 weeks), US Billboard 34 - Nov 1995 (20 weeks), Japan (Tokyo) 59 - Jan 1996 (5 weeks), Canada 63 of 1996, ODK Germany 83 - Dec 1995 (8 weeks) |
| 44 | Elton John | Part Time Love | 1978 | Springbok 6 - Jan 1979 (11 weeks), France 7 - Oct 1978 (1 week), RIANZ 14 - Dec 1978 (10 weeks), UK 15 - Oct 1978 (13 weeks), Record World 23 - 1978, Italy 93 of 1979, UK Silver (certified by BPI in Jan 1979) |
| 45 | Elton John | Grow Some Funk Of Your Own | 1976 | Canada 5 - Jan 1976 (7 weeks), US Billboard 14 - Jan 1976 (11 weeks), Record World 17 - 1976, Sweden (alt) 17 - May 1976 (2 weeks), RIANZ 39 - Apr 1976 (1 week), US Radio 123 of 1976 (peak 14 3 weeks) |
| 46 | Elton John | I Want Love | 2001 | UK 9 - Oct 2001 (10 weeks), Switzerland 31 - Oct 2001 (5 weeks), Poland 49 - Sep 2001 (3 weeks), Japan (Tokyo) 60 - Oct 2001 (2 weeks), RYM 133 of 2001 |
| 47 | Elton John | Kiss the Bride | 1983 | POP 12 of 1983, Canada 18 - Aug 1983 (6 weeks), UK 20 - Oct 1983 (7 weeks), US Billboard 25 - Aug 1983 (12 weeks), ODK Germany 58 - Jan 1984 (9 weeks) |
| 48 | Elton John | Wrap Her Up | 1985 | UK 12 - Dec 1985 (11 weeks), Canada 17 - Nov 1985 (7 weeks), US Billboard 20 - Oct 1985 (13 weeks), ODK Germany 54 - Feb 1986 (5 weeks), US Radio 148 of 1985 (peak 20 2 weeks) |
| 49 | Elton John | Candle In The Wind (Live) | 1988 | UK 5 - Jan 1988 (12 weeks), US Billboard 6 - Nov 1987 (20 weeks), POP 39 of 1988, ODK Germany 55 - Mar 1988 (5 weeks) |
| 50 | Elton John | Levon | 1971 | Keener 7 - Dec 1971 (6 weeks), Canada 20 - Jan 1972 (3 weeks), Record World 21 - 1972, US Billboard 24 - Dec 1971 (10 weeks), DDD 76 of 1971, WXPN 399 |
| 51 | Elton John | Recover Your Soul | 1998 | UK 16 - Feb 1998 (3 weeks), Canada 21 of 1998, US Billboard 55 - Apr 1998 (20 weeks), ODK Germany 73 - Jan 1998 (9 weeks) |
| 52 | Elton John | I Feel Like A Bullet (In The Gun Of Robert Ford) | 1976 | Canada 5 - Feb 1976 (7 weeks), Record World 17 - 1976, RIANZ 39 - Apr 1976 (1 week), Canada 94 of 1976, US Radio 123 of 1976 (peak 14 3 weeks) |
| 53 | Elton John | Pinball Wizard | 1976 | Canada 1 - Apr 1975 (11 weeks), UK 7 - Mar 1976 (7 weeks), RYM 75 of 1976 |
| 54 | Elton John | Who Wears These Shoes? | 1984 | US Billboard 16 - Sep 1984 (14 weeks), UK 50 - Oct 1984 (3 weeks), US Radio 119 of 1984 (peak 16 3 weeks) |
| 55 | Elton John | Someday Out Of The Blue | 2000 | Switzerland 40 - Oct 2000 (1 week), Poland 48 - May 2000 (1 week), US Billboard 49 - Apr 2000 (15 weeks), ODK Germany 69 - Sep 2000 (9 weeks) |
| 56 | Elton John | Easier To Walk Away | 1991 | Austria 28 - Apr 1991 (3 months), Poland 36 - May 1991 (6 weeks), ODK Germany 51 - Feb 1991 (19 weeks), UK 63 - Dec 1990 (4 weeks), Holland free40 95 of 1991 |
| 57 | Elton John | Are You Ready For Love (2003) | 2003 | UK 1 - Sep 2003 (14 weeks) |
| 58 | Elton John | Passengers | 1984 | UK 5 - Aug 1984 (11 weeks), Springbok 15 - Dec 1984 (7 weeks), Switzerland 27 - Sep 1984 (3 weeks), UK Silver (certified by BPI in Sep 1984) |
| 59 | Elton John | Skyline Pigeon | 1973 | Brazil 4 of 1973, RYM 35 of 1973 |
| 60 | Elton John | Heartache All Over The World | 1986 | Belgium 17 - Oct 1986 (3 weeks), UK 45 - Oct 1986 (4 weeks), US Billboard 55 - Oct 1986 (8 weeks) |
| 61 | Elton John | Ego | 1978 | Record World 32 - 1978, UK 34 - Apr 1978 (6 weeks), US Billboard 34 - Apr 1978 (8 weeks) |
| 62 | Elton John | Are You Ready For Love? | 2003 | UK 42 - May 1979 (6 weeks), Poland 47 - Sep 2003 (2 weeks), ODK Germany 75 - Dec 2003 (5 weeks) |
| 63 | Elton John | Bite Your Lip (Get Up & Dance) | 1977 | Canada 23 - Feb 1977 (5 weeks), UK 28 - Jun 1977 (4 weeks), US Billboard 28 - Feb 1977 (6 weeks) |
| 64 | Elton John | Friends | 1971 | POP 9 of 1971, Record World 23 - 1971, US Billboard 34 - Mar 1971 (9 weeks) |
| 65 | Elton John | The Heart of Every Girl | 2003 | Golden Globe in 2003 (film 'Mona Lisa Smile') (Nominated) |
| 66 | Elton John | Step Into Christmas | 1973 | Scrobulate 9 of christmas, UK 24 - Dec 1973 (12 weeks), RYM 199 of 1973 |
| 67 | Elton John | Cry To Heaven | 1986 | Holland 12 - Mar 1986 (9 weeks), Belgium 13 - Mar 1986 (9 weeks), UK 47 - Mar 1986 (4 weeks) |
| 68 | Elton John | Hakuna Matata | 1994 | Oscar in 1994 (film 'The Lion King') (Nominated) |
| 69 | Elton John | You Can Make History (Young Again) | 1996 | Poland 43 - Jul 1997 (5 weeks), US Billboard 70 - Oct 1996 (17 weeks) |
| 70 | Elton John | Hello, Hello | 2011 | Golden Globe in 2011 (film 'Gnomeo and Juliet') (Nominated) |
| 71 | Elton John | Whispers | 1990 | Poland 5 - May 1990 (12 weeks), UK 47 - Aug 1990 (3 weeks) |
| 72 | Elton John | Chloe | 1981 | US Billboard 34 - Jul 1981 (13 weeks), Record World 36 - 1981 |
| 73 | Elton John | Love Is a Cannibal | 1989 | Japan (Tokyo) 80 - Aug 1989 (2 weeks), RYM 89 of 1989 |
| 74 | Elton John | If The River Can Bend | 1998 | UK 32 - Jun 1998 (2 weeks), ODK Germany 95 - Jul 1998 (3 weeks) |
| 75 | Elton John | Victim of Love | 1979 | US Billboard 31 - Sep 1979 (10 weeks), Italy 77 of 1979 |
| 76 | Elton John | Electricity | 2005 | UK 4 - Jul 2005 (4 weeks) |
| 77 | Elton John | The Ballad of Danny Bailey (1909-34) | 1974 | Brazil 75 of 1974 |
| 78 | Elton John | Border Song | 1970 | Holland 29 - Dec 1970 (3 weeks), US Billboard 92 - Aug 1970 (5 weeks) |
| 79 | Elton John | Funeral for a Friend / Love Lies Bleeding | 1973 | DDD 60 of 1973, WXPN 308 |
| 80 | Elton John | (I'm Gonna) Love Me Again | 2019 | Oscar in 2019 (film 'Rocketman') |
| 81 | Elton John | Blue Avenue | 1989 | Japan (Tokyo) 77 - Oct 1989 (2 weeks) |
| 82 | Elton John | Elton John's Christmas EP | 2007 | UK 82 - Dec 2007 (1 week) |
| 83 | Elton John | All That I'm Allowed | 2004 | UK 20 - Nov 2004 (5 weeks) |
| 84 | Elton John | Turn the Lights Out When You Leave | 2005 | UK 32 - Apr 2005 (2 weeks) |
| 85 | Elton John | In Neon | 1984 | US Billboard 38 - Dec 1984 (12 weeks) |
| 86 | Elton John | This Train Don't Stop There Anymore | 2002 | UK 24 - Jan 2002 (4 weeks) |
| 87 | Elton John | Please | 1996 | UK 33 - Feb 1996 (3 weeks) |
| 88 | Elton John | Original Sin | 2002 | UK 39 - Apr 2002 (2 weeks) |
| 89 | Elton John | Don't Let The Sun Go Down On Me (1991) | 1991 | UK 85 - Mar 1991 (2 weeks) |
| 90 | Elton John | Time Love | 1978 | US Billboard 22 - Nov 1978 (9 weeks) |
| 91 | Elton John | Don't Ya Wanna Play This Game No More | 1980 | US Billboard 39 - Aug 1980 (12 weeks) |
| 92 | Elton John | Town Of Plenty | 1988 | UK 74 - Sep 1988 (2 weeks) |
| 93 | Elton John | Listen to What the Man Said | 1975 | WABC NY 23 of 1975 |
| 94 | Elton John | Your Song (Live) | 1987 | UK 85 - Jul 1987 (3 weeks) |
| 95 | Elton John | Cold As Christmas | 1983 | UK 33 - Dec 1983 (6 weeks) |
| 96 | Elton John | Sartorial Eloquence | 1980 | UK 44 - Aug 1980 (5 weeks) |
| 97 | Elton John | Crazy Water | 1977 | UK 27 - Feb 1977 (6 weeks) |
| 98 | Elton John | Breaking Hearts | 1985 | UK 59 - Feb 1985 (4 weeks) |
| 99 | Elton John | Friends Never Say Goodbye | 2000 | Poland 47 - Sep 2000 (2 weeks) |
| 100 | Elton John | Paris | 1987 | Belgium 28 - Mar 1987 (1 week) |
| 101 | Elton John | Choc Ice Goes Mental | 1983 | RYM 88 of 1983 |
| 102 | Elton John | Earn While You Learn | 1983 | RYM 136 of 1983 |
| 103 | Elton John | The Man Who Never Died | 1992 | RYM 135 of 1992 |
| 104 | Elton John | Shoulder Holster | 1976 | RYM 21 of 1976 |
| 105 | Elton John | Snow Queen | 1976 | RYM 50 of 1976 |
| 106 | Elton John | Harmony | 1976 | RYM 75 of 1976 |
| 107 | Elton John | House of Cards | 1975 | RYM 52 of 1975 |
| 108 | Elton John | Sugar on the Floor | 1975 | RYM 87 of 1975 |
| 109 | Elton John | Sick City | 1974 | RYM 47 of 1974 |
| 110 | Elton John | Screw You (Young Man's Blues) | 1973 | RYM 16 of 1973 |
| 111 | Elton John | Cold Highway | 1974 | RYM 100 of 1974 |
| 112 | Elton John | One Day At A Time | 1974 | RYM 145 of 1974 |
| 113 | Elton John | When You're Ready (We'll Go Steady Again) | 1973 | RYM 40 of 1973 |
| 114 | Elton John | Jack Rabbit | 1973 | RYM 40 of 1973 |
| 115 | Elton John | Ho! Ho! Ho! Who'd Be a Turkey at Christmas? | 1973 | RYM 199 of 1973 |
| 116 | Elton John | Goodbye | 1972 | RYM 11 of 1972 |
| 117 | Elton John | Holiday Inn | 1972 | RYM 11 of 1972 |
| 118 | Elton John | Elderberry Wine | 1972 | RYM 26 of 1972 |
| 119 | Elton John | Razor Face | 1972 | RYM 27 of 1972 |
| 120 | Elton John | It's Me That You Need | 1972 | RYM 153 of 1972 |
| 121 | Elton John | Lady Samantha | 1972 | RYM 153 of 1972 |
| 122 | Elton John | Into the Old Man's Shoes | 1971 | RYM 30 of 1971 |
| 123 | Elton John | Mona Lisas & Mad Hatters | unknown | WXPN 349 |
| 124 | Elton John | Madman Across The Water | unknown | WXPN 402 |
| 125 | Elton John | Where to Now St Peter? | unknown | WXPN 711 |
In addition to the above listed songs Elton John also contributed to the following entries:
| | | | | |
| --- | --- | --- | --- | --- |
| # | Artist | Song Title | Year | Chart Entries |
| 1 | Elton John & Kiki Dee | Don't Go Breaking My Heart | 1976 | UK 1 - Jul 1976 (14 weeks), US Billboard 1 - Jul 1976 (20 weeks), Record World 1 - 1976, Canada 1 - Jun 1976 (19 weeks), France 1 - Aug 1976 (3 weeks), Eire 1 for 4 weeks - Aug 1976, Canada RPM 1 for 3 weeks - Aug 1976, New Zealand 1 for 9 weeks - Aug 1976, RIANZ 1 - Aug 1976 (23 weeks), Australia 1 for 1 week - Aug 1976, Springbok 1 - Aug 1976 (17 weeks), Europe 1 for 1 week - Aug 1976, US BB 2 of 1976, Holland 2 - Aug 1976 (10 weeks), Sweden (alt) 3 - Sep 1976 (18 weeks), France (SNEP) 3 - Sep 1976 (3 months), Belgium 3 - Aug 1976 (9 weeks), South Africa 3 of 1976, Switzerland 4 - Sep 1976 (11 weeks), Canada 4 of 1976, US Gold (certified by RIAA in Aug 1976), UK Gold (certified by BPI in Aug 1976), US CashBox 5 of 1976, Norway 5 - Aug 1976 (11 weeks), Australia 5 of 1976, Germany 5 - Sep 1976 (3 months), Brazil 6 of 1976, Austria 8 - Oct 1976 (3 months), WABC NY 9 of 1976, D.Marsh 12 of 1976, US Radio 24 of 1976 (peak 1 9 weeks), Italy 25 of 1976, France (InfoDisc) 257 of the 1970s (peak 2, 20 weeks, 357k sales estimated, 1976), UKMIX 266, Germany 313 of the 1970s (peak 5 11 weeks), OzNet 522, RYM 50 of 1976 |
| 2 | George Michael & Elton John | Don't Let the Sun Go Down On Me | 1992 | UK 1 - Dec 1991 (10 weeks), US Billboard 1 - Dec 1991 (19 weeks), Holland 1 - Dec 1991 (16 weeks), Switzerland 1 - Dec 1991 (27 weeks), Norway 1 - Dec 1991 (13 weeks), Belgium 1 - Dec 1991 (17 weeks), Italy 1 for 8 weeks - Jan 1992, Canada RPM 1 for 3 weeks - Jan 1992, Europe 1 for 8 weeks - Feb 1992, Italy 2 of 1992, Austria 3 - Feb 1992 (6 months), ODK Germany 4 - Dec 1991 (24 weeks) (9 weeks in top 10), US Gold (certified by RIAA in Jan 1992), Brazil 5 of 1992, Germany 6 - Jan 1992 (3 months), Switzerland 7 of 1992, Sweden 8 - Dec 1991 (5 weeks), Japan (Tokyo) 9 - Dec 1991 (14 weeks), Poland 11 - Dec 1991 (14 weeks), Canada 12 of 1992, US BB 26 of 1992, ARC 34 of 1992 (peak 1 15 weeks), US Radio 35 of 1992 (peak 2 8 weeks), US CashBox 43 of 1992, POP 52 of 1992, Germany 269 of the 1990s (peak 4 12 weeks), UK Silver (certified by BPI in Dec 1991), RYM 176 of 1991 |
| 3 | 2Pac & Elton John | Ghetto Gospel | 2005 | UK 1 - Jul 2005 (22 weeks), Eire 1 for 4 weeks - Jun 2005, Australia 1 for 1 week - Aug 2005, ODK Germany 3 - May 2005 (21 weeks) (10 weeks in top 10), Austria 4 - May 2005 (7 months), Germany 4 - May 2005 (4 months), Switzerland 7 - Jun 2005 (15 weeks), Australia 14 of 2005, Scrobulate 33 of rap, Germany 117 of the 2000s (peak 3 14 weeks) |
| 4 | Blue & Elton John | Sorry Seems to Be the Hardest Word | 2003 | UK 1 - Dec 2002 (17 weeks), Holland 1 - Jan 2003 (17 weeks), Norway 2 - Jan 2003 (15 weeks), Belgium 2 - Dec 2002 (19 weeks), Switzerland 3 - Feb 2003 (19 weeks), Germany 3 - Jan 2003 (4 months), ODK Germany 3 - Feb 2003 (18 weeks) (8 weeks in top 10), France Gold (certified by SNEP in Sep 2003), Austria 6 - Feb 2003 (4 months), Sweden 10 - Jan 2003 (4 weeks), Italy 24 of 2003, Switzerland 26 of 2003, Germany 129 of the 2000s (peak 3 13 weeks), UK Silver (certified by BPI in Dec 2002) |
| 5 | Elton John & Kiki Dee | True Love | 1993 | UK 2 - Nov 1993 (10 weeks), Japan (Tokyo) 3 - Nov 1993 (18 weeks), Belgium 4 - Dec 1993 (11 weeks), Holland 11 - Nov 1993 (8 weeks), Switzerland 11 - Dec 1993 (11 weeks), Austria 25 - Dec 1993 (2 months), Poland 34 - Dec 1993 (10 weeks), ODK Germany 38 - Nov 1993 (10 weeks), US Billboard 56 - Nov 1993 (12 weeks), Japan (Osaku) 64 of 1994 (peak 4 18 weeks), Canada 90 of 1994, UK Silver (certified by BPI in Dec 1993) |
| 6 | Elton John & LeAnn Rimes | Written in the Stars | 1999 | US Gold (certified by RIAA in Apr 1999), UK 10 - Mar 1999 (8 weeks), US Billboard 29 - Mar 1999 (10 weeks), Switzerland 34 - Apr 1999 (3 weeks), Austria 35 - Mar 1999 (2 months), Poland 48 - May 1999 (1 week), Japan (Tokyo) 69 - Mar 1999 (8 weeks), ODK Germany 79 - Mar 1999 (9 weeks) |
| 7 | Aretha Franklin & Elton John | Through the Storm | 1989 | Japan (Tokyo) 4 - May 1989 (11 weeks), Norway 8 - Apr 1989 (1 week), US Billboard 16 - Apr 1989 (11 weeks), UK 41 - May 1989 (3 weeks), Italy 48 of 1989, ODK Germany 56 - Jun 1989 (5 weeks), US Radio 140 of 1989 (peak 17 3 weeks) |
| 8 | Elton John & RuPaul | Don't Go Breaking My Heart | 1994 | UK 7 - Feb 1994 (7 weeks), Switzerland 28 - Mar 1994 (5 weeks), Japan (Tokyo) 43 - Mar 1994 (7 weeks), ODK Germany 62 - Mar 1994 (7 weeks), US Billboard 92 - Mar 1994 (2 weeks) |
| 9 | Elton John & Eric Clapton | Runaway Train | 1992 | France 9 - Aug 1992 (2 weeks), Switzerland 15 - Aug 1992 (8 weeks), Sweden 18 - Sep 1992 (1 week), Austria 28 - Aug 1992 (2 months), UK 31 - Aug 1992 (4 weeks), Poland 32 - Sep 1992 (10 weeks), Holland 37 - Aug 1992 (3 weeks), ODK Germany 41 - Sep 1992 (11 weeks), Italy 86 of 1992 |
| 10 | Jennifer Rush & Elton John | Flames Of Paradise | 1987 | Switzerland 7 - Jun 1987 (9 weeks), ODK Germany 8 - Jun 1987 (14 weeks) (3 weeks in top 10), Germany 9 - Jun 1987 (3 months), US Billboard 36 - May 1987 (13 weeks), UK 59 - Jun 1987 (4 weeks) |
| 11 | Elton John & Millie Jackson | Act of War | 1985 | Switzerland 16 - Jul 1985 (6 weeks), UK 32 - Jun 1985 (5 weeks), ODK Germany 39 - Aug 1985 (7 weeks), KROQ 104 of 1985 |
| 12 | Elton John & Alessandro Safina | Your Song | 2002 | UK 4 - Jul 2002 (10 weeks), Scrobulate 41 of ballad |
| 13 | Elton John & Dua Lipa | Cold Heart | 2021 | Chart2000.com song 76 of 2021 |
| 14 | John Lennon & Elton John | I Saw Her Standing There | 1981 | Norway 8 - May 1981 (2 weeks), UK 40 - Mar 1981 (4 weeks), RYM 28 of 1975 |
| 15 | Elton John & kd Lang | Teardrops | 1993 | Poland 47 - Dec 1993 (1 week), Japan (Tokyo) 60 - Jan 1994 (3 weeks) |
| 16 | Ironik, Chipmunk & Elton John | Tiny Dancer (Hold Me Closer) | 2009 | UK 3 - May 2009 (16 weeks) |
| 17 | Elton John & Luciano Pavarotti | Live Like Horses | 1996 | UK 9 - Dec 1996 (6 weeks), Poland 42 - Nov 1996 (6 weeks) |
| 18 | Elton John & Cliff Richard | Slow Rivers | 1986 | Belgium 15 - Dec 1986 (2 weeks), UK 44 - Nov 1986 (8 weeks) |
| 19 | The Killers & Elton John | Joseph, Better You Than Me | 2008 | UK 88 - Dec 2008 (1 week) |
| 20 | Marcella Detroit & Elton John | Ain't Nothing Like the Real Thing | 1994 | UK 24 - May 1994 (4 weeks) |
| 21 | France Gall & Elton John | Donner pour donner | 1981 | France (SNEP) 7 - Mar 1981 (2 months) |
| 22 | Elton John & Allemann | Allemann | 2008 | ODK Germany 26 - Jun 2008 (5 weeks) |
| 23 | France Gall & Elton John | Les Aveux | 1981 | France (InfoDisc) 285 of the 1980s (peak 2, 15 weeks, 352k sales estimated, 1981) |