| | |
| --- | --- |
| Album artist 8 - Elton John | |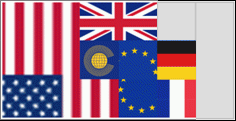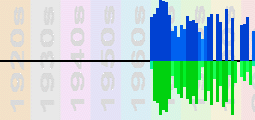 This page lists the album chart runs of Elton John. A list of songs by Elton John can be found here. The albums are listed with the most widely successful first.
Reg Dwight changed his name to Elton John, played with Long John Baldry and also as a session musician on various songs in the 1960s including The Hollies song He Ain't Heavy, He's My Brother. The highest placed artist of the 1970s, and the top song artist of 1971 and 1972.
| | | | | |
| --- | --- | --- | --- | --- |
| # | Artist | Album Title | Year | Chart Entries |
| 1 | Elton John | Goodbye Yellow Brick Road | 1973 | UK 1 - Nov 1973 (85 weeks), Billboard 1 - Oct 1973 (110 weeks) (8 weeks at number 1) (36 weeks in top 10), US 1 of 1974, US num 1 for 8 weeks - Nov 1973, US 70s 1 - Oct 1973 (9 months), US BB 1 of 1973, Canada 1 for 5 weeks - 1973, Australia num 1 for 3 weeks - Mar 1974, Australia Goset 1 - Dec 1973 (37 weeks), Grammy Hall of Fame in 2003 (1973), US 7 X Platinum (certified by RIAA in Aug 1998), Australia (Kent) 2 of 1974 (peak 1), UK Platinum (certified by BPI in Feb 1975), US CashBox 3 of 1974, Norway 5 - Oct 1973 (26 weeks), BEA 5 of 1973, US sales 7 M (according to RIAA), D.Marsh 24 of 1973, UK Radio2 26, Guiness 30, Italy 36 of 1973, Fox101 36, Billboard200 39, WTMD 44, DMDB 45, Vinyl Surrender 51 of all time, Channel4 59, ODK Germany 61 - Apr 2014 (1 week), WXPN 76 (1973), Internet 83 - 15 M claimed (1973), Radio Caroline 86 (1973), Virgin 86, Rolling Stone 91, PopVortex 97 (1973), Defin200 118 (1973), Acclaimed 142 (1973), RYM 26 of 1973, WFUV 65, Xgau rating B (1973) |
| 2 | Elton John | Elton John's Greatest Hits | 1974 | UK 1 - Nov 1974 (84 weeks), Billboard 1 - Nov 1974 (104 weeks) (10 weeks at number 1) (11 weeks in top 10), US CashBox 1 of 1975, US 1 of 1975, US num 1 for 10 weeks - Nov 1974, US 70s 1 - Nov 1974 (4 months), Canada 1 for 13 weeks - 1974, Australia num 1 for 5 weeks - Jan 1975, US 16 X Platinum (certified by RIAA in May 2003), Diamond in Canada (certified in Oct 1988), US sales 16 M (according to RIAA), UK Platinum (certified by BPI in Feb 1975), Norway 3 - Jan 1975 (26 weeks), Australia (Kent) 10 of 1975 (peak 1), US BB 12 of 1974, Worldwide 43 - 17 M, Internet 46 - 20 M claimed (1974), Global 51 - 17 M claimed, Rolling Stone 135, Xgau rating B+ (1974) |
| 3 | Elton John | Captain Fantastic & The Brown Dirt Cowboy | 1975 | Billboard 1 - Jun 1975 (43 weeks) (7 weeks at number 1) (17 weeks in top 10), US num 1 for 7 weeks - Jun 1975, US 70s 1 - Jun 1975 (4 months), Canada 1 for 14 weeks - 1975, Australia num 1 for 5 weeks - Jun 1975, New Zealand 1 for 5 - Jul 1975, US 3 X Platinum (certified by RIAA in Mar 1993), UK 2 - Jun 1975 (24 weeks), US CashBox 2 of 1975, Norway 2 - Jun 1975 (26 weeks), Grammy in 1975 (Nominated), UK Gold (certified by BPI in May 1975), US BB 5 of 1975, Australia (Kent) 5 of 1975 (peak 1), Austria 7 - Jul 1975 (2 months), BEA 10 of 1975, France (InfoDisc) 25 of 1975 (peak 1, 43 weeks), Italy 36 of 1975, Radio Caroline 55 (1975), Rolling Stone 158, Billboard200 175, WXPN 287 (1975), WTMD 295, Acclaimed 1775 (1975), RYM 68 of 1975, Xgau rating B (1975) |
| 4 | Elton John | Don't Shoot Me I'm Only The Piano Player | 1973 | UK 1 - Feb 1973 (42 weeks), Billboard 1 - Feb 1973 (89 weeks) (2 weeks at number 1) (9 weeks in top 10), US num 1 for 2 weeks - Mar 1973, US 70s 1 - Feb 1973 (3 months), Canada 1 for 3 weeks - 1973, Norway 1 - Feb 1973 (27 weeks), Australia num 1 for 3 weeks - Apr 1973, Australia Goset 1 - Mar 1973 (28 weeks), US 3 X Platinum (certified by RIAA in Oct 1995), Australia (Kent) 4 of 1973 (peak 1), Italy 4 of 1973, US BB 18 of 1973, US CashBox 23 of 1973, Radio Caroline 286 (1972), WTMD 566, WXPN 730 (1973), RYM 153 of 1973, Xgau rating C+ (1972) |
| 5 | Elton John | Caribou | 1974 | UK 1 - Jul 1974 (18 weeks), Billboard 1 - Jul 1974 (54 weeks) (4 weeks at number 1) (14 weeks in top 10), US num 1 for 4 weeks - Jul 1974, US 70s 1 - Jul 1974 (4 months), Canada 1 for 2 weeks - 1974, Australia num 1 for 10 weeks - Aug 1974, US 2 X Platinum (certified by RIAA in Mar 1993), Grammy in 1974 (Nominated), Australia (Kent) 4 of 1974 (peak 1), UK Gold (certified by BPI in Jul 1974), Norway 6 - Jul 1974 (18 weeks), Australia Goset 7 - Aug 1974 (3 weeks), US BB 11 of 1974, US CashBox 12 of 1974, Italy 45 of 1974, Xgau rating B+ (1974) |
| 6 | Elton John | Honky Chateau | 1972 | Billboard 1 - Jun 1972 (61 weeks) (5 weeks at number 1) (18 weeks in top 10), US num 1 for 5 weeks - Jul 1972, US 70s 1 - Jul 1972 (4 months), US BB 1 of 1972, UK 2 - Jun 1972 (23 weeks), US Platinum (certified by RIAA in Oct 1995), Australia Goset 3 - Aug 1972 (17 weeks), Norway 8 - Jul 1972 (15 weeks), US CashBox 13 of 1972, Dutch 70s 13 - Jul 1972 (4 weeks), Australia (Kent) 15 of 1972 (peak 4), Italy 18 of 1972, D.Marsh 40 of 1972, Billboard200 145, Rolling Stone 357, WTMD 724, WXPN 848 (1972), Acclaimed 1190 (1972), RYM 85 of 1972, Xgau rating A- (1972) |
| 7 | Elton John | The One | 1992 | ODK Germany 1 - Jul 1992 (34 weeks) (2 weeks at number 1) (10 weeks in top 10), Germany 1 for 2 weeks - Jul 1992, Germany 1 - Jun 1992 (13 weeks), Europe num 1 for 7 weeks - Jul 1992, Austria 1 - Jul 1992 (5 months), Switzerland 1 - Jun 1992 (23 weeks), US 2 X Platinum (certified by RIAA in May 1993), UK 2 - Jun 1992 (18 weeks), Norway 2 - Jul 1992 (13 weeks), UK Gold (certified by BPI in Jun 1992), Germany Gold (certified by BMieV in 1992), Italy 5 of 1992, Billboard 8 - Jul 1992 (53 weeks) (2 weeks in top 10), Sweden 8 - Jun 1992 (16 weeks), France (InfoDisc) 18 of 1992 (peak 1, 41 weeks), Australia (ARIA) 27 of 1992, US BB 33 of 1992, US CashBox 34 of 1992 |
| 8 | Elton John | The Very Best Of Elton John | 1990 | UK 1 - Oct 1980 (109 weeks), Europe num 1 for 9 weeks - Dec 1990, Austria 1 - Nov 1990 (9 months), Switzerland 1 - Nov 1990 (31 weeks), Norway 1 - Nov 1990 (31 weeks), Sweden 1 - Nov 1990 (28 weeks), Australia num 1 for 1 week - Jan 1991, New Zealand 1 for 9 - Dec 1990, UK 9 x Platinum (certified by BPI in Mar 1995), France Diamond (certified by SNEP Nov 1994), Germany 2 x Platinum (certified by BMieV in 1992), ODK Germany 2 - Dec 1990 (49 weeks) (13 weeks in top 10), Germany 2 - Dec 1990 (18 weeks), Australia (ARIA) 11 of 1991, Italy 12 of 1990, France (InfoDisc) 12 of 1989 (peak 1, 47 weeks), UK 56 of all time (2.1 M claimed) (1990) |
| 9 | Elton John | Rock Of The Westies | 1975 | Billboard 1 - Nov 1975 (26 weeks) (3 weeks at number 1) (7 weeks in top 10), US num 1 for 3 weeks - Nov 1975, Canada 1 for 1 week - 1975, US Platinum (certified by RIAA in Mar 1993), US 70s 3 - Nov 1975 (2 months), UK Gold (certified by BPI in Oct 1975), UK 5 - Nov 1975 (12 weeks), US CashBox 5 of 1975, Norway 6 - Nov 1975 (15 weeks), Sweden 6 - Nov 1975 (14 weeks), US BB 30 of 1975, Italy 58 of 1975, France (InfoDisc) 81 of 1975 (peak 5, 17 weeks), Xgau rating A- (1975) |
| 10 | Elton John | Love Songs | 1995 | Norway 1 - Nov 1995 (26 weeks), New Zealand 1 for 1 - Dec 1995, US 3 X Platinum (certified by RIAA in Aug 2000), UK 3 x Platinum (certified by BPI in Oct 1997), France 2 X Platinum (certified by SNEP Nov 1995), Europe 5 x Platinum (certified by IFIP in 1999), Switzerland 2 - Nov 1995 (31 weeks), Sweden 2 - Nov 1995 (18 weeks), Germany Platinum (certified by BMieV in 1997), UK 4 - Nov 1982 (63 weeks), ODK Germany 7 - Nov 1995 (55 weeks) (8 weeks in top 10), Germany 7 - Dec 1995 (36 weeks), Austria 7 - Nov 1995 (9 months), Italy 14 of 1995, Billboard 24 - Oct 1996 (76 weeks), Australia (ARIA) 33 of 1995, France (InfoDisc) 40 of 1995 (peak 1, 21 weeks) |
| 11 | Elton John | Sleeping With The Past | 1989 | UK 1 - Sep 1989 (42 weeks), Switzerland 1 - Sep 1989 (25 weeks), New Zealand 1 for 2 - Mar 1990, UK 3 x Platinum (certified by BPI in Nov 1990), US Platinum (certified by RIAA in Apr 1990), Germany Gold (certified by BMieV in 1990), Austria 5 - Oct 1989 (8 months), Norway 7 - Sep 1989 (16 weeks), France (InfoDisc) 7 of 1989 (peak 2, 61 weeks), Australia (ARIA) 8 of 1990, ODK Germany 9 - Sep 1989 (53 weeks) (1 week in top 10), Germany 9 - Oct 1989 (6 weeks), Italy 11 of 1989, Billboard 23 - Sep 1989 (53 weeks), Sweden 23 - Sep 1989 (16 weeks) |
| 12 | Elton John | The Big Picture | 1997 | Europe num 1 for 1 week - Oct 1997, Switzerland 1 - Oct 1997 (20 weeks), Norway 2 - Jan 1997 (20 weeks), Sweden 2 - Sep 1997 (9 weeks), US Platinum (certified by RIAA in Aug 1998), UK Platinum (certified by BPI in Dec 1997), Europe Platinum (certified by IFIP in 1997), UK 3 - Oct 1997 (23 weeks), Austria 4 - Oct 1997 (4 months), France Gold (certified by SNEP Dec 1997), Hong Kong Gold (certified by IFPI-HK in 1997), ODK Germany 8 - Oct 1997 (18 weeks) (3 weeks in top 10), Germany 8 - Oct 1997 (3 weeks), Billboard 9 - Oct 1997 (23 weeks) (1 week in top 10), Italy 16 of 1997, Australia (ARIA) 61 of 1997, France (InfoDisc) 71 of 1997 (peak 4, 17 weeks), US BB 86 of 1997 |
| 13 | Elton John | Elton John | 1970 | Grammy Hall of Fame in 2013 (1970), Grammy in 1970 (Nominated), UK 4 - May 1970 (22 weeks), Billboard 4 - Oct 1970 (51 weeks) (6 weeks in top 10), US Gold (certified by RIAA in Feb 1971), Dutch 70s 5 - Mar 1971 (22 weeks), Australia Goset 5 - Mar 1971 (15 weeks), US 70s 8 - Feb 1971 (1 month), Australia (Kent) 24 of 1971 (peak 2), US CashBox 30 of 1971, US BB 32 of 1971, Rolling Stone 468, WTMD 864, Acclaimed 2979 (1970), RYM 173 of 1970, Xgau rating B (1970) |
| 14 | Elton John | The Greatest Hits 1970-2002 | 2002 | US 3 X Platinum (certified by RIAA in Aug 2004), US (Sup) 5 x Platinum (certified by RIAA in Feb 2011), UK 4 x Platinum (certified by BPI in Dec 2003), Canada 4 X Platinum (certified by CRIA in Feb 2005), Europe 2 x Platinum (certified by IFIP in 2003), UK 3 - Nov 2002 (39 weeks), France Gold (certified by SNEP Jun 2004), Germany Gold (certified by BMieV in 2004), Norway 7 - Nov 2002 (12 weeks), Billboard 12 - Nov 2002 (116 weeks), Switzerland 12 - Nov 2002 (17 weeks), Sweden 12 - Dec 2002 (13 weeks), ODK Germany 19 - Dec 2002 (31 weeks), Austria 19 - Dec 2002 (2 months), France (InfoDisc) 34 of 2002 (peak 3, 42 weeks), Australia (ARIA) 43 of 2003, Italy 83 of 2002, US BB 138 of 2002, Chart2000.com album 37 of 2003 |
| 15 | Elton John | Made In England | 1995 | Austria 1 - Apr 1995 (6 months), Switzerland 1 - Apr 1995 (23 weeks), US Platinum (certified by RIAA in May 1995), France 2 X Gold (certified by SNEP Jan 1997), Europe Platinum (certified by IFIP in 1996), UK 3 - Apr 1995 (14 weeks), Norway 3 - Apr 1995 (27 weeks), ODK Germany 4 - Apr 1995 (26 weeks) (4 weeks in top 10), Germany 4 - Apr 1995 (12 weeks), UK Gold (certified by BPI in Mar 1995), Germany Gold (certified by BMieV in 1995), Sweden 8 - Mar 1995 (13 weeks), Billboard 13 - Apr 1995 (46 weeks), Italy 27 of 1995, France (InfoDisc) 51 of 1995 (peak 2, 17 weeks), US BB 71 of 1995 |
| 16 | Elton John | Breaking Hearts | 1984 | Switzerland 1 - Jul 1984 (18 weeks), Australia num 1 for 3 weeks - Jul 1984, UK 2 - Jun 1984 (23 weeks), US Platinum (certified by RIAA in Aug 1998), Austria 4 - Sep 1984 (2 months), UK Gold (certified by BPI in Jul 1984), ODK Germany 5 - Jul 1984 (22 weeks) (10 weeks in top 10), Germany 5 - Jul 1984 (12 weeks), Norway 7 - Jul 1984 (8 weeks), Sweden 11 - Aug 1984 (10 weeks), Australia (Kent) 16 of 1984 (peak 1), Billboard 20 - Jul 1984 (33 weeks), US CashBox 58 of 1984 |
| 17 | Elton John | Tumbleweed Connection | 1971 | UK 2 - Jan 1971 (19 weeks), Australia Goset 2 - May 1971 (20 weeks), US Platinum (certified by RIAA in Aug 1998), Billboard 5 - Jan 1971 (37 weeks) (9 weeks in top 10), US 70s 5 - Feb 1971 (2 months), Dutch 70s 11 - Feb 1971 (25 weeks), US BB 23 of 1971, Australia (Kent) 25 of 1971 (peak 4), US CashBox 26 of 1971, WXPN 217 (1970), WTMD 363, Rolling Stone 463, Acclaimed 1780 (1970), RYM 61 of 1970, Xgau rating B- (1971) |
| 18 | Elton John | Too Low for Zero | 1983 | US Platinum (certified by RIAA in Oct 1995), UK Platinum (certified by BPI in Dec 1983), Australia (Kent) 3 of 1983 (peak 2), Germany Gold (certified by BMieV in 1984), ODK Germany 5 - Jun 1983 (62 weeks) (11 weeks in top 10), Germany 5 - Sep 1983 (38 weeks), Switzerland 6 - Nov 1983 (16 weeks), Norway 6 - May 1983 (13 weeks), UK 7 - Jun 1983 (73 weeks), France (InfoDisc) 11 of 1983 (peak 8, 70 weeks), Billboard 25 - Jun 1983 (53 weeks), Sweden 30 - Jun 1983 (8 weeks), US CashBox 93 of 1984, RYM 95 of 1983 |
| 19 | Elton John | Duets | 1993 | Austria 2 - Dec 1993 (4 months), US Platinum (certified by RIAA in Jan 1994), UK Platinum (certified by BPI in Dec 1993), France 2 X Gold (certified by SNEP Jun 1994), Switzerland 3 - Dec 1993 (24 weeks), Norway 3 - Dec 1993 (12 weeks), UK 5 - Dec 1993 (18 weeks), ODK Germany 10 - Dec 1993 (18 weeks) (2 weeks in top 10), Germany 10 - Dec 1993 (6 weeks), Italy 15 of 1994, Sweden 20 - Dec 1993 (13 weeks), Billboard 25 - Dec 1993 (22 weeks), France (InfoDisc) 48 of 1993 (peak 6, 16 weeks) |
| 20 | Elton John | Blue Moves | 1976 | US Platinum (certified by RIAA in Dec 1976), UK 3 - Nov 1976 (15 weeks), Billboard 3 - Nov 1976 (22 weeks) (6 weeks in top 10), US 70s 4 - Nov 1976 (2 months), UK Gold (certified by BPI in Nov 1976), Norway 5 - Nov 1976 (12 weeks), Sweden 12 - Nov 1976 (10 weeks), US BB 22 of 1976, US CashBox 44 of 1976, Italy 47 of 1977, France (InfoDisc) 51 of 1976 (peak 6, 23 weeks), Xgau rating C (1976) |
| 21 | Elton John | Jump Up | 1982 | New Zealand 1 for 2 - Mar 1982, Norway 3 - Apr 1982 (24 weeks), US Gold (certified by RIAA in Nov 1982), UK 13 - Apr 1982 (12 weeks), Sweden 15 - May 1982 (11 weeks), Billboard 17 - May 1982 (33 weeks), Australia (Kent) 25 of 1982 (peak 3), France (InfoDisc) 25 of 1982 (peak 12, 54 weeks), ODK Germany 47 - May 1982 (10 weeks), US CashBox 78 of 1982, UK Silver (certified by BPI in Oct 1982), Xgau rating B (1982) |
| 22 | Elton John | Ice On Fire | 1985 | Switzerland 2 - Nov 1985 (29 weeks), Norway 2 - Dec 1985 (19 weeks), UK Platinum (certified by BPI in Jan 1986), UK 3 - Nov 1985 (23 weeks), US Gold (certified by RIAA in Jun 1986), Germany Gold (certified by BMieV in 1986), ODK Germany 5 - Nov 1985 (27 weeks) (13 weeks in top 10), Germany 5 - Dec 1985 (16 weeks), Austria 9 - Dec 1985 (8 months), Sweden 16 - Nov 1985 (20 weeks), Billboard 48 - Dec 1985 (25 weeks), France (InfoDisc) 54 of 1986 (peak 14, 4 weeks) |
| 23 | Elton John | Songs From The West Coast | 2001 | UK 2 x Platinum (certified by BPI in Apr 2002), UK 2 - Oct 2001 (8 weeks), Norway 2 - Oct 2001 (12 weeks), Europe Platinum (certified by IFIP in 2001), US Gold (certified by RIAA in Nov 2001), Canada Gold (certified by CRIA in Apr 2002), Switzerland 7 - Oct 2001 (6 weeks), Sweden 8 - Oct 2001 (5 weeks), ODK Germany 14 - Oct 2001 (7 weeks), Germany 14 - Oct 2001 (1 week), Billboard 15 - Oct 2001 (24 weeks), Austria 24 - Oct 2001 (2 months), Italy 80 of 2001 |
| 24 | Elton John | Madman Across The Water | 1971 | US 2 X Platinum (certified by RIAA in Aug 1998), Billboard 8 - Nov 1971 (51 weeks) (4 weeks in top 10), Australia Goset 8 - Dec 1971 (8 weeks), US 70s 10 - Feb 1972 (1 month), US CashBox 34 of 1972, D.Marsh 40 of 1971, UK 41 - May 1972 (2 weeks), US BB 44 of 1972, Italy 54 of 1972, WXPN 133 (1971), WTMD 610, RYM 79 of 1971, Xgau rating C (1971) |
| 25 | Elton John | Rocket Man - The Definitive Hits | 2007 | UK 2 - Apr 2007 (28 weeks), Norway 3 - Apr 2007 (16 weeks), US (Sup) Gold (certified by RIAA in Oct 2008), UK Gold (certified by BPI in Apr 2007), Sweden 6 - Apr 2007 (7 weeks), Billboard 9 - Apr 2007 (72 weeks) (1 week in top 10), Switzerland 13 - Apr 2007 (12 weeks), Austria 33 - Apr 2007 (1 month), ODK Germany 47 - Apr 2007 (4 weeks), Australia (ARIA) 80 of 2007, US BB 163 of 2007, Chart2000.com album 73 of 2007 |
| 26 | Elton John | 21 At 33 | 1980 | US Gold (certified by RIAA in Sep 1980), Norway 6 - May 1980 (13 weeks), UK 12 - May 1980 (13 weeks), Billboard 13 - May 1980 (21 weeks), Sweden 16 - Jun 1980 (4 weeks), ODK Germany 21 - Jun 1980 (23 weeks), Australia (Kent) 25 of 1980 (peak 7), France (InfoDisc) 58 of 1980 (peak 3, 40 weeks), US BB 66 of 1980, Italy 73 of 1980, US CashBox 81 of 1980 |
| 27 | Elton John | A Single Man | 1978 | US Platinum (certified by RIAA in Nov 1978), Norway 4 - Nov 1978 (16 weeks), UK Gold (certified by BPI in Nov 1978), France (InfoDisc) 6 of 1978 (peak 2, 90 weeks), UK 8 - Nov 1978 (26 weeks), Billboard 15 - Nov 1978 (18 weeks), ODK Germany 17 - Mar 1979 (16 weeks), Sweden 26 - Nov 1978 (4 weeks), Italy 43 of 1979, US CashBox 83 of 1978, Xgau rating C (1978) |
| 28 | Elton John | Here & There | 1976 | US Platinum (certified by RIAA in Aug 1998), Billboard 4 - May 1976 (19 weeks) (5 weeks in top 10), US 70s 4 - May 1976 (2 months), UK 6 - May 1976 (9 weeks), Norway 19 - Jun 1976 (1 week), Sweden 30 - May 1976 (4 weeks), US BB 46 of 1976, US CashBox 47 of 1976, UK Silver (certified by BPI in Jun 1976), Xgau rating C (1976) |
| 29 | Elton John | Reg Strikes Back | 1988 | US Gold (certified by RIAA in Aug 1988), Switzerland 5 - Jul 1988 (11 weeks), Norway 8 - Jul 1988 (6 weeks), Austria 13 - Aug 1988 (5 months), Billboard 16 - Jul 1988 (27 weeks), UK 18 - Jul 1988 (6 weeks), ODK Germany 18 - Jul 1988 (15 weeks), Sweden 18 - Jul 1988 (9 weeks), Italy 18 of 1989, France (InfoDisc) 93 of 1989 (peak 30, 10 weeks), UK Silver (certified by BPI in Jul 1988) |
| 30 | Elton John | One Night Only - The Greatest Hits | 2000 | UK Platinum (certified by BPI in Dec 2000), US Gold (certified by RIAA in Jul 2001), Canada Gold (certified by CRIA in Apr 2001), UK 7 - Nov 2000 (14 weeks), Switzerland 12 - Nov 2000 (11 weeks), Norway 14 - Nov 2000 (11 weeks), Sweden 16 - Nov 2000 (9 weeks), Austria 20 - Dec 2000 (2 months), ODK Germany 21 - Dec 2000 (8 weeks), Billboard 65 - Dec 2000 (18 weeks), Australia (ARIA) 79 of 2000 |
| 31 | Elton John | Your Songs | 1982 | ODK Germany 1 - Nov 1982 (15 weeks) (3 weeks at number 1) (9 weeks in top 10), Germany 1 for 3 weeks - Dec 1982, Germany 1 - Nov 1982 (12 weeks), US Gold (certified by RIAA in Oct 1995), Germany Gold (certified by BMieV in 1982) |
| 32 | Elton John | The Fox | 1981 | Norway 5 - Jun 1981 (17 weeks), Austria 11 - Jul 1981 (1 month), UK 12 - May 1981 (12 weeks), France (InfoDisc) 15 of 1981 (peak 5, 66 weeks), Billboard 21 - Jun 1981 (19 weeks), Sweden 25 - Jun 1981 (2 weeks), ODK Germany 34 - Jul 1981 (13 weeks), US CashBox 85 of 1981, UK Silver (certified by BPI in Feb 1985) |
| 33 | Elton John | Peachtree Road | 2004 | US Gold (certified by RIAA in Dec 2004), UK Gold (certified by BPI in Dec 2004), Switzerland 11 - Nov 2004 (3 weeks), Norway 16 - Nov 2004 (3 weeks), Billboard 17 - Nov 2004 (10 weeks), UK 21 - Nov 2004 (8 weeks), ODK Germany 31 - Nov 2004 (5 weeks), Sweden 38 - Nov 2004 (1 week) |
| 34 | Elton John | Elton John's Greatest Hits, Volume II | 1977 | US 5 X Platinum (certified by RIAA in Aug 1998), UK Gold (certified by BPI in Oct 1977), UK 6 - Oct 1977 (24 weeks), US sales 5 M (according to RIAA), Billboard 21 - Oct 1977 (20 weeks), US CashBox 71 of 1977, Xgau rating B+ (1977) |
| 35 | Elton John | Leather Jackets | 1986 | UK Gold (certified by BPI in Nov 1986), Norway 12 - Nov 1986 (2 weeks), Switzerland 13 - Nov 1986 (7 weeks), ODK Germany 21 - Nov 1986 (8 weeks), Austria 22 - Dec 1986 (2 months), UK 24 - Nov 1986 (9 weeks), Sweden 31 - Nov 1986 (4 weeks), Billboard 91 - Dec 1986 (9 weeks) |
| 36 | Elton John | The Captain & The Kid | 2006 | UK 6 - Sep 2006 (4 weeks), Switzerland 10 - Oct 2006 (6 weeks), Norway 10 - Sep 2006 (2 weeks), Billboard 18 - Oct 2006 (6 weeks), ODK Germany 25 - Oct 2006 (4 weeks), Sweden 27 - Oct 2006 (1 week), Austria 37 - Oct 2006 (1 month) |
| 37 | Elton John | 11-17-70 | 1971 | Billboard 11 - May 1971 (23 weeks), UK 20 - May 1971 (2 weeks), Dutch 70s 32 - Jun 1971 (7 weeks), US BB 54 of 1971, US CashBox 57 of 1971 |
| 38 | Elton John | Friends | 1971 | US Gold (certified by RIAA in Apr 1971), Australia Goset 14 - Nov 1971 (5 weeks), Billboard 36 - Mar 1971 (19 weeks), Dutch 70s 37 - May 1971 (13 weeks) |
| 39 | Elton John | Diamonds | 2018 | Australia (ARIA) 84 of 2018, Chart2000.com album 12 of 2019 |
| 40 | Elton John | Greatest Hits Vol. III 1979-1987 | 1987 | US 2 X Platinum (certified by RIAA in Oct 1995), Billboard 84 - Oct 1987 (23 weeks), Xgau rating B (1987) |
| 41 | Elton John | Victim Of Love | 1979 | Norway 18 - Nov 1979 (2 weeks), Billboard 35 - Oct 1979 (10 weeks), UK 41 - Oct 1979 (3 weeks), France (InfoDisc) 99 of 1979 (peak 21, 16 weeks), Xgau rating C- (1979) |
| 42 | Elton John | Empty Sky | 1975 | Billboard 6 - Feb 1975 (18 weeks) (3 weeks in top 10), Dutch 70s 31 - Apr 1971 (5 weeks), US BB 68 of 1975 |
| 43 | Elton John | To Be Continued | 1990 | US Platinum (certified by RIAA in Nov 2006), Billboard 82 - Nov 1990 (13 weeks) |
| 44 | Elton John | The Diving Board | 2013 | Billboard 4 - Oct 2013 (8 weeks) (2 weeks in top 10), ODK Germany 11 - Sep 2013 (3 weeks) |
| 45 | Elton John | Wonderful Crazy Night | 2016 | Billboard 8 - Feb 2016 (4 weeks) (1 week in top 10), ODK Germany 10 - Feb 2016 (3 weeks) (1 week in top 10) |
| 46 | Elton John | The Thom Bell Sessions | 1979 | Billboard 51 - Jun 1979 (18 weeks) |
| 47 | Elton John | Lady Samantha | 1980 | UK 56 - Mar 1980 (2 weeks) |
| 48 | Elton John | Goodbye Yellow Brick Road (Super Deluxe) | 2014 | Billboard 99 - Apr 2014 (1 week) |
| 49 | Elton John | Decade - Elton John's Greatest Hits 1976-1986 | unknown | US 2 X Platinum (certified by RIAA in Aug 1998) |
In addition to the above listed albums Elton John also contributed to the following entries:
| | | | | |
| --- | --- | --- | --- | --- |
| # | Artist | Album Title | Year | Chart Entries |
| 1 | Elton John & The Melbourne Symphony Orchestra | Live In Australia | 1987 | US Platinum (certified by RIAA in Oct 1995), Switzerland 9 - Jul 1987 (9 weeks), Billboard 24 - Jul 1987 (41 weeks), ODK Germany 29 - Jul 1987 (10 weeks), UK 43 - Sep 1987 (7 weeks), RYM 155 of 1987 |
| 2 | Elton John & Tim Rice | Aida | 1999 | US Gold (certified by RIAA in Apr 1999), Austria 10 - Apr 1999 (3 months), Norway 12 - Apr 1999 (6 weeks), Switzerland 13 - Apr 1999 (8 weeks), ODK Germany 23 - Apr 1999 (7 weeks), UK 29 - Apr 1999 (1 week) |
| 3 | Elton John & Leon Russell | The Union | 2010 | Billboard 3 - Nov 2010 (17 weeks) (3 weeks in top 10), UK 12 - Nov 2010 (5 weeks), ODK Germany 23 - Nov 2010 (4 weeks) |
| 4 | Elton John & Tim Rice | The Road To El Dorado | 2000 | Austria 40 - Oct 2000 (1 month), Billboard 63 - Apr 2000 (8 weeks), ODK Germany 91 - Oct 2000 (1 week) |