| | |
| --- | --- |
| Song artist 28 - David Bowie | |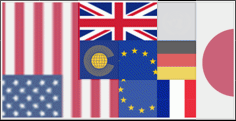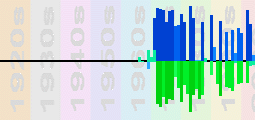 This page lists the song chart entries of David Bowie.A list of the hit albums by David Bowie is also available. The songs are listed with the most widely successful first.
Recorded for groups such as "The King Bees", "The Mannish Boys", "The Lower Third", "The Spiders" and "Tin Machine". His original name was Davy Jones but he changed it because of the artist of that name in The Monkees.
| | | | | |
| --- | --- | --- | --- | --- |
| # | Artist | Song Title | Year | Chart Entries |
| 1 | David Bowie | Let's Dance | 1983 | UK 1 - Mar 1983 (16 weeks), US Billboard 1 - Mar 1983 (20 weeks), Canada 1 - Mar 1983 (16 weeks), Holland 1 - Mar 1983 (11 weeks), Sweden (alt) 1 - Apr 1983 (20 weeks), France 1 - Mar 1983 (5 weeks), Switzerland 1 - Apr 1983 (11 weeks), Norway 1 - Mar 1983 (17 weeks), Belgium 1 - Apr 1983 (12 weeks), Eire 1 for 2 weeks - Apr 1983, Canada RPM 1 for 1 week - Apr 1983, New Zealand 1 for 5 weeks - Apr 1983, Europe 1 for 9 weeks - May 1983, France 1 for 1 week - May 1983, Spain 1 for 1 week - May 1983, France (SNEP) 2 - May 1983 (4 months), Austria 2 - May 1983 (3 months), Germany 2 - Apr 1983 (4 months), ODK Germany 2 - Apr 1983 (23 weeks) (10 weeks in top 10), Springbok 2 - Apr 1983 (16 weeks), Canada 3 of 1983, US CashBox 4 of 1983, US Gold (certified by RIAA in Jun 1983), Poland 5 - Apr 1983 (8 weeks), KROQ 6 of 1983, US Radio 10 of 1983 (peak 1 12 weeks), Switzerland 10 of 1983, US BB 18 of 1983, ARC 19 of 1983 (peak 1 14 weeks), Italy 19 of 1983, Holland free40 22 of 1983, Australia 24 of 1983, Scrobulate 40 of 80s, POP 47 of 1983, France (InfoDisc) 53 of the 1980s (peak 2, 25 weeks, 873k sales estimated, 1983), Germany 172 of the 1980s (peak 2 15 weeks), Belgium 258 of all time, Acclaimed 1445 (1983), RYM 32 of 1983 |
| 2 | David Bowie | Fame | 1975 | US Billboard 1 - Jun 1975 (21 weeks), Record World 1 - 1975, Canada 1 - Aug 1975 (11 weeks), France 1 - Oct 1975 (8 weeks), Peel list 1 of 1975, Holland 4 - Oct 1975 (13 weeks), US Gold (certified by RIAA in Oct 1975), US CashBox 5 of 1975, US BB 7 of 1975, Norway 9 - Aug 1975 (1 week), D.Marsh 10 of 1975, Belgium 13 - Nov 1975 (7 weeks), DDD 15 of 1975, UK 17 - Aug 1975 (8 weeks), US Radio 17 of 1975 (peak 1 8 weeks), Scrobulate 27 of glam rock, WABC NY 29 of 1975, Switzerland 29 - Apr 1990 (1 week), Canada 37 of 1975, Poland 49 - Apr 1990 (1 week), POP 70 of 1975, Acclaimed 712 (1975), RYM 20 of 1975, one of the Rock and Roll Hall of Fame 500 |
| 3 | David Bowie | Space Oddity | 1973 | France 1 - Apr 1973 (10 weeks), Grammy Hall of Fame in 2018 (1969), Holland 4 - Sep 1969 (17 weeks), UK 5 - Sep 1969 (14 weeks), Canada 7 - Apr 1973 (11 weeks), Record World 10 - 1973, Europe 10 of the 1960s (1969), Australia Goset 11 - Mar 1973 (22 weeks), US Billboard 15 - Jan 1973 (14 weeks), Sweden (alt) 15 - Nov 1975 (6 weeks), Virgin 15, Scrobulate 15 of glam rock, Belgium 17 - Jan 1976 (2 weeks), NZ Listner 18 - Jan 1970 (1 week), DDD 18 of 1969, POP 34 of 1973, TheQ 39, ODK Germany 40 - Jan 2016 (2 weeks), OzNet 40, Belgium 45 of all time, Canada 88 of 1973, DMDB 94 (1969), US BB 97 of 1973, US Radio 119 of 1973 (peak 15 4 weeks), UKMIX 121, Acclaimed 126 (1969), WXPN 215, RYM 2 of 1969, one of the Rock and Roll Hall of Fame 500 |
| 4 | David Bowie | China Girl | 1983 | France 1 - Jun 1983 (4 weeks), UK 2 - Jun 1983 (8 weeks), Holland 2 - Jun 1983 (10 weeks), Belgium 2 - Jun 1983 (10 weeks), Canada 3 - Jun 1983 (15 weeks), Sweden (alt) 5 - Jun 1983 (14 weeks), ODK Germany 6 - Jun 1983 (16 weeks) (6 weeks in top 10), Norway 7 - Jun 1983 (2 weeks), Germany 7 - Jun 1983 (3 months), Switzerland 8 - Jul 1983 (5 weeks), US Billboard 10 - Jun 1983 (18 weeks), Poland 13 - Jun 1983 (15 weeks), Austria 14 - Aug 1983 (3 months), France (SNEP) 15 - Dec 1983 (1 month), Springbok 17 - Aug 1983 (6 weeks), Holland free40 26 of 1983, Canada 43 of 1983, US CashBox 59 of 1983, KROQ 61 of 1983, US BB 62 of 1983, US Radio 87 of 1983 (peak 10 6 weeks), Scrobulate 96 of 80s, UK Silver (certified by BPI in Jul 1983), RYM 35 of 1983 |
| 5 | David Bowie | Ashes to Ashes | 1980 | UK 1 - Aug 1980 (10 weeks), France 1 - Sep 1980 (6 weeks), Holland free40 3 of 1980, Norway 3 - Sep 1980 (21 weeks), Sweden (alt) 6 - Sep 1980 (10 weeks), Austria 6 - Nov 1980 (2 months), Canada 8 - Nov 1980 (12 weeks), Germany 8 - Oct 1980 (2 months), ODK Germany 9 - Sep 1980 (21 weeks) (3 weeks in top 10), Holland 11 - Sep 1980 (8 weeks), Switzerland 11 - Nov 1980 (8 weeks), France (SNEP) 13 - Nov 1980 (1 month), Belgium 13 - Sep 1980 (10 weeks), KROQ 24 of 1980, Australia 25 of 1980, Scrobulate 35 of glam rock, Virgin 56, Vinyl Surrender 148 (1980), Belgium 253 of all time, OzNet 670, Acclaimed 801 (1980), UK Silver (certified by BPI in Aug 1980), RYM 3 of 1980 |
| 6 | David Bowie | Golden Years | 1976 | Holland 6 - Jan 1976 (9 weeks), UK 8 - Nov 1975 (10 weeks), France 8 - Feb 1976 (1 week), US Billboard 10 - Dec 1975 (21 weeks), Sweden (alt) 10 - Jan 1976 (12 weeks), Canada 11 - Feb 1976 (6 weeks), Belgium 13 - Jan 1976 (6 weeks), Record World 14 - 1976, Holland free40 16 of 1976, RIANZ 18 - Mar 1976 (10 weeks), D.Marsh 18 of 1976, US BB 33 of 1976, POP 38 of 1976, DDD 57 of 1975, Scrobulate 76 of glam rock, US Radio 80 of 1976 (peak 10 8 weeks), WABC NY 94 of 1976, Brazil 96 of 1977, Acclaimed 1155 (1975), RYM 22 of 1975 |
| 7 | David Bowie | Absolute Beginners | 1986 | Poland 1 - Jan 1986 (16 weeks), Eire 1 for 2 weeks - Mar 1986, UK 2 - Mar 1986 (9 weeks), Belgium 2 - Mar 1986 (9 weeks), Austria 3 - Apr 1986 (4 months), Switzerland 3 - Mar 1986 (12 weeks), Holland 4 - Mar 1986 (10 weeks), Norway 4 - Mar 1986 (8 weeks), Germany 6 - Apr 1986 (2 months), Springbok 6 - Jun 1986 (13 weeks), ODK Germany 7 - Mar 1986 (14 weeks) (3 weeks in top 10), Sweden 10 - Mar 1986 (4 weeks), Holland free40 23 of 1986, Switzerland 30 of 1986, Italy 32 of 1986, US Billboard 53 - Mar 1986 (9 weeks), KROQ 75 of 1986, UK Silver (certified by BPI in Apr 1986), RYM 59 of 1986 |
| 8 | David Bowie | Blue Jean | 1984 | Spain 1 for 1 week - Nov 1984, Norway 3 - Sep 1984 (6 weeks), Belgium 3 - Sep 1984 (10 weeks), Canada 4 - Sep 1984 (9 weeks), Sweden (alt) 5 - Sep 1984 (6 weeks), UK 6 - Sep 1984 (9 weeks), US Billboard 8 - Sep 1984 (17 weeks), Poland 9 - Sep 1984 (7 weeks), Holland 10 - Sep 1984 (8 weeks), Springbok 13 - Jan 1985 (6 weeks), Sweden 14 - Sep 1984 (3 weeks), Switzerland 14 - Oct 1984 (9 weeks), Austria 17 - Nov 1984 (3 months), ODK Germany 21 - Sep 1984 (12 weeks), KROQ 24 of 1984, Holland free40 44 of 1984, US CashBox 46 of 1984, Canada 53 of 1984, US Radio 80 of 1984 (peak 8 7 weeks), Italy 89 of 1984, RYM 96 of 1984 |
| 9 | David Bowie | Cat People (Putting Out Fire) | 1982 | Sweden (alt) 1 - May 1982 (38 weeks), Norway 1 - Jun 1982 (26 weeks), New Zealand 1 for 3 weeks - Sep 1982, Golden Globe in 1982 (film 'Cat People') (Nominated), France 3 - May 1982 (2 weeks), Switzerland 8 - Jun 1982 (4 weeks), Canada 9 - Apr 1982 (12 weeks), Holland free40 18 of 1982, Poland 19 - Jun 1982 (7 weeks), UK 26 - Apr 1982 (6 weeks), KROQ 57 of 1982, US Billboard 67 - Apr 1982 (10 weeks), Canada 97 of 1982, RYM 32 of 1983 |
| 10 | David Bowie | Modern Love | 1983 | UK 2 - Sep 1983 (8 weeks), Belgium 3 - Oct 1983 (7 weeks), Canada 4 - Sep 1983 (14 weeks), France 7 - Oct 1983 (1 week), Holland 9 - Sep 1983 (5 weeks), KROQ 12 of 1983, US Billboard 14 - Sep 1983 (13 weeks), Switzerland 17 - Nov 1983 (4 weeks), Poland 17 - Aug 1983 (7 weeks), Canada 24 of 1983, ODK Germany 27 - Oct 1983 (9 weeks), Holland free40 34 of 1983, Scrobulate 79 of glam rock, US CashBox 97 of 1983, US Radio 107 of 1983 (peak 14 5 weeks), TheQ 404, UK Silver (certified by BPI in Sep 1983), RYM 105 of 1983 |
| 11 | David Bowie | Heroes | 1977 | Holland free40 1 of 1978, Holland 8 - Nov 1977 (12 weeks), Scrobulate 9 of 70s, France 10 - Dec 1977 (1 week), Belgium 13 - Dec 1977 (4 weeks), Austria 19 - Dec 1977 (2 months), ODK Germany 19 - Jan 2016 (2 weeks), UK 24 - Oct 1977 (8 weeks), Europe 27 of the 1970s (1977), Belgium 34 of all time, RIANZ 35 - Feb 1978 (2 weeks), OzNet 35, Rolling Stone 46, Acclaimed 58 (1977), WXPN 74, Italy 80 of 1978, nuTsie 81 of 1970s, RYM 1 of 1977, Guardian Rock 67 |
| 12 | David Bowie | Jump They Say | 1993 | Japan (Tokyo) 1 - Mar 1993 (12 weeks), France 5 - Mar 1993 (3 weeks), Norway 7 - Apr 1993 (2 weeks), UK 9 - Mar 1993 (6 weeks), Poland 14 - Apr 1993 (10 weeks), Belgium 14 - Apr 1993 (6 weeks), Holland 17 - Mar 1993 (6 weeks), Switzerland 40 - May 1993 (1 week), Holland free40 43 of 1993, ODK Germany 43 - Apr 1993 (5 weeks), Japan (Osaku) 65 of 1993 (peak 4 14 weeks), Italy 71 of 1993, RYM 105 of 1993 |
| 13 | David Bowie | Fashion | 1980 | France 2 - Dec 1980 (2 weeks), UK 5 - Nov 1980 (12 weeks), Sweden (alt) 7 - Jan 1981 (8 weeks), Springbok 8 - Mar 1981 (6 weeks), Norway 9 - Dec 1980 (7 weeks), Holland free40 10 of 1980, Canada 19 - Jan 1981 (5 weeks), Scrobulate 29 of glam rock, ODK Germany 34 - Dec 1980 (15 weeks), POP 45 of 1981, KROQ 45 of 1980, US Billboard 70 - Dec 1980 (8 weeks), Acclaimed 2261 (1980), UK Silver (certified by BPI in Nov 1980), RYM 65 of 1980 |
| 14 | David Bowie | Sorrow | 1973 | New Zealand 1 for 3 weeks - Jan 1974, Australia 1 for 2 weeks - Feb 1974, Australia Goset 1 - Jan 1974 (19 weeks), Springbok 1 - Nov 1973 (17 weeks), UK 3 - Oct 1973 (15 weeks), South Africa 3 of 1973, Scrobulate 13 of glam rock, Australia 16 of 1974, UK Silver (certified by BPI in Nov 1973), RYM 42 of 1973 |
| 15 | David Bowie | Changes | 1972 | Grammy Hall of Fame in 2017 (1972), Scrobulate 5 of glam rock, France 8 - Jan 1972 (1 week), 12 in 2FM list, DDD 19 of 1971, Record World 28 - 1975, US Billboard 41 - Dec 1974 (11 weeks), POP 42 of 1972, nuTsie 77 of 1970s, Rolling Stone 127, Acclaimed 144 (1971), TheQ 158, WXPN 160, RYM 7 of 1972 |
| 16 | David Bowie | Young Americans | 1975 | New Zealand 1 for 4 weeks - May 1975, France 5 - May 1975 (3 weeks), RIANZ 7 - May 1975 (12 weeks), UK 18 - Mar 1975 (7 weeks), DDD 21 of 1975, D.Marsh 22 of 1975, Record World 27 - 1975, US Billboard 28 - Mar 1975 (11 weeks), Scrobulate 47 of glam rock, Acclaimed 452 (1975), Rolling Stone 481, WXPN 565, RYM 17 of 1975 |
| 17 | David Bowie | Sound & Vision | 1977 | Holland 2 - Apr 1977 (12 weeks), Belgium 2 - Apr 1977 (13 weeks), UK 3 - Feb 1977 (11 weeks), France 3 - May 1977 (6 weeks), ODK Germany 6 - May 1977 (20 weeks) (3 weeks in top 10), RIANZ 7 - May 1977 (19 weeks), Holland free40 11 of 1977, Germany 12 - May 1977 (4 months), Austria 15 - Jul 1977 (3 months), US Billboard 69 - Apr 1977 (6 weeks), Vinyl Surrender 176 (1977), Acclaimed 1462 (1977), RYM 8 of 1977 |
| 18 | David Bowie | Rebel Rebel | 1974 | UK 5 - Feb 1974 (7 weeks), France 5 - Apr 1974 (3 weeks), Scrobulate 7 of glam rock, Norway 9 - Apr 1974 (3 weeks), Holland 12 - Mar 1974 (6 weeks), DDD 12 of 1974, Australia Goset 18 - May 1974 (15 weeks), Belgium 24 - Mar 1974 (3 weeks), POP 44 of 1974, US Billboard 64 - Jun 1974 (8 weeks), WXPN 126, TheQ 461, Acclaimed 1261 (1974), RYM 7 of 1974 |
| 19 | David Bowie | Hallo Spaceboy | 1996 | France 1 - Mar 1996 (4 weeks), UK 12 - Mar 1996 (4 weeks), Holland 24 - Mar 1996 (4 weeks), Poland 27 - Mar 1996 (7 weeks), Scrobulate 48 of tracks, ODK Germany 59 - Mar 1996 (10 weeks), Japan (Tokyo) 68 - Jun 1996 (4 weeks), Holland free40 79 of 1996, RYM 83 of 1996 |
| 20 | David Bowie | Starman | 1972 | Scrobulate 2 of glam rock, UK 10 - Jun 1972 (11 weeks), France 10 - Sep 1972 (1 week), Australia Goset 31 - Nov 1972 (7 weeks), DDD 43 of 1972, POP 63 of 1972, US Billboard 65 - Jul 1972 (9 weeks), OzNet 216, Acclaimed 532 (1972), RYM 4 of 1972, Guardian Pop 40 |
| 21 | David Bowie | Day-In Day-Out | 1987 | Belgium 9 - Apr 1987 (7 weeks), France 10 - Apr 1987 (1 week), Holland 14 - Apr 1987 (8 weeks), Poland 16 - Apr 1987 (8 weeks), UK 17 - Apr 1987 (6 weeks), US Billboard 21 - Apr 1987 (12 weeks), Holland free40 25 of 1987, ODK Germany 25 - Apr 1987 (11 weeks), Switzerland 28 - Apr 1987 (2 weeks), POP 55 of 1987, Italy 66 of 1987 |
| 22 | David Bowie | The Jean Genie | 1972 | UK 2 - Dec 1972 (13 weeks), Holland 7 - Feb 1973 (9 weeks), France 8 - Jan 1973 (1 week), Belgium 18 - Mar 1973 (4 weeks), Scrobulate 20 of glam rock, POP 64 of 1972, DDD 66 of 1972, US Billboard 71 - Nov 1972 (5 weeks), RYM 6 of 1972 |
| 23 | David Bowie | Little Wonder | 1997 | Japan (Tokyo) 2 - Feb 1997 (11 weeks), UK 14 - Feb 1997 (3 weeks), Poland 30 - Feb 1997 (8 weeks), Holland 32 - Jan 1997 (2 weeks), Holland free40 47 of 1997, RYM 175 of 1997 |
| 24 | David Bowie | TVC 15 | 1976 | Holland free40 8 of 1976, France 9 - Mar 1976 (1 week), Scrobulate 9 of fun, Sweden (alt) 18 - Oct 1976 (2 weeks), UK 33 - May 1976 (4 weeks), US Billboard 64 - May 1976 (5 weeks), POP 75 of 1976, RYM 64 of 1976 |
| 25 | David Bowie | Real Cool World | 1992 | France 1 - Aug 1992 (5 weeks), Holland 21 - Sep 1992 (4 weeks), Poland 29 - Aug 1992 (8 weeks), Belgium 30 - Sep 1992 (1 week), Japan (Tokyo) 32 - Sep 1992 (7 weeks), Holland free40 50 of 1992, UK 53 - Aug 1992 (1 week), ODK Germany 83 - Sep 1992 (5 weeks) |
| 26 | David Bowie | Loving the Alien | 1985 | Poland 7 - Jun 1985 (19 weeks), France 8 - Jun 1985 (2 weeks), Belgium 13 - Jun 1985 (4 weeks), UK 19 - Jun 1985 (9 weeks), Holland 25 - Jun 1985 (4 weeks), ODK Germany 27 - Jun 1985 (10 weeks), Holland free40 77 of 1985, KROQ 77 of 1985, RYM 105 of 1985 |
| 27 | David Bowie | The Heart's Filthy Lesson | 1995 | Japan (Tokyo) 8 - Oct 1995 (7 weeks), UK 35 - Sep 1995 (2 weeks), Poland 47 - Sep 1995 (1 week), US Billboard 92 - Oct 1995 (2 weeks), RYM 102 of 1995 |
| 28 | David Bowie | Life On Mars? | 1973 | UK 3 - Jun 1973 (16 weeks), France 9 - Jun 1973 (1 week), DDD 48 of 1971, Scrobulate 57 of favorite songs, WXPN 449, Acclaimed 509 (1971), RYM 1 of 1973 |
| 29 | David Bowie | Ziggy Stardust | 1972 | DDD 38 of 1972, Scrobulate 66 of classic rock, TheQ 107, Acclaimed 148 (1972), Belgium 182 of all time, Rolling Stone 277, WXPN 300, RYM 6 of 1972, one of the Rock and Roll Hall of Fame 500 |
| 30 | David Bowie | Underground | 1986 | Holland 6 - Jun 1986 (8 weeks), France 10 - Jun 1986 (1 week), Belgium 11 - Jun 1986 (7 weeks), Switzerland 14 - Jul 1986 (7 weeks), ODK Germany 20 - Jun 1986 (10 weeks), UK 21 - Jun 1986 (7 weeks), Poland 21 - Jul 1986 (7 weeks), Holland free40 28 of 1986, Germany 29 - Jul 1986 (1 month) |
| 31 | David Bowie | Boys Keep Swinging | 1979 | Holland free40 3 of 1979, UK 7 - May 1979 (10 weeks), Holland 17 - May 1979 (8 weeks), Belgium 18 - Jun 1979 (5 weeks), Scrobulate 37 of glam rock, RYM 115 of 1979 |
| 32 | David Bowie | The Man Who Sold the World | 1973 | France 1 - Feb 1971 (5 weeks), Scrobulate 26 of glam rock, UK 39 - Dec 1995 (2 weeks), RYM 1 of 1973 |
| 33 | David Bowie | Never Let Me Down | 1987 | Poland 7 - Sep 1987 (14 weeks), US Billboard 27 - Aug 1987 (11 weeks), UK 34 - Aug 1987 (6 weeks), KROQ 54 of 1987, Holland free40 85 of 1987 |
| 34 | David Bowie | Thursday's Child | 1999 | Poland 5 - Oct 1999 (26 weeks), UK 16 - Oct 1999 (3 weeks), ODK Germany 62 - Oct 1999 (8 weeks), Holland free40 63 of 1999, Italy 92 of 1999, RYM 84 of 1999 |
| 35 | David Bowie | Time Will Crawl | 1987 | Poland 6 - Jul 1987 (12 weeks), UK 33 - Jun 1987 (4 weeks), KROQ 45 of 1987, Holland free40 49 of 1987, ODK Germany 57 - Jul 1987 (4 weeks) |
| 36 | David Bowie | Tonight | 1985 | Canada 8 - Jan 1985 (7 weeks), Austria 22 - Feb 1985 (1 month), Switzerland 23 - Jan 1985 (4 weeks), UK 53 - Dec 1984 (5 weeks), US Billboard 53 - Dec 1984 (8 weeks) |
| 37 | David Bowie | Black Tie, White Noise | 1993 | UK 36 - Jun 1993 (2 weeks), Poland 42 - Aug 1993 (4 weeks), Holland free40 67 of 1993, Japan (Tokyo) 72 - Apr 1993 (2 weeks) |
| 38 | David Bowie | Survive | 2000 | Holland free40 18 of 2000, UK 28 - Feb 2000 (2 weeks), Poland 45 - Jan 2000 (1 week), Scrobulate 82 of soft rock |
| 39 | David Bowie | Suffragette City | 1972 | Scrobulate 3 of glam rock, DDD 51 of 1972, TheQ 405, WXPN 656, RYM 4 of 1972 |
| 40 | David Bowie | Everyone Says Hi | 2002 | UK 20 - Sep 2002 (3 weeks), Poland 36 - Aug 2002 (9 weeks), ODK Germany 83 - Oct 2002 (1 week), RYM 159 of 2002 |
| 41 | David Bowie | Scary Monsters (And Super Creeps) | 1981 | UK 20 - Jan 1981 (6 weeks), KROQ 76 of 1980, Scrobulate 80 of glam rock, RYM 115 of 1981 |
| 42 | David Bowie | Wild is the Wind | 1981 | UK 24 - Nov 1981 (10 weeks), Scrobulate 58 of glam rock, Acclaimed 1083 (1976), RYM 93 of 1981 |
| 43 | David Bowie | Slowburn | 2002 | Japan (Tokyo) 20 - Jun 2002 (7 weeks), Poland 40 - May 2002 (12 weeks), RYM 43 of 2002 |
| 44 | David Bowie | DJ | 1979 | France 10 - Aug 1979 (4 weeks), UK 29 - Jul 1979 (5 weeks), Scrobulate 51 of glam rock, RYM 164 of 1979 |
| 45 | David Bowie | Beauty & the Beast | 1978 | France 7 - Mar 1978 (1 week), Belgium 30 - Feb 1978 (1 week), UK 39 - Jan 1978 (3 weeks), Holland free40 67 of 1978 |
| 46 | David Bowie | Fame 90 | 1990 | Belgium 12 - Apr 1990 (4 weeks), UK 28 - Apr 1990 (4 weeks), ODK Germany 36 - Apr 1990 (7 weeks), Holland free40 65 of 1990 |
| 47 | David Bowie | When The Wind Blows | 1986 | France 8 - Nov 1986 (1 week), Poland 17 - Dec 1986 (7 weeks), UK 44 - Nov 1986 (4 weeks), Holland free40 74 of 1986 |
| 48 | David Bowie | Strangers When We Meet | 1995 | UK 39 - Dec 1995 (2 weeks), Holland free40 53 of 1995, RYM 193 of 1995 |
| 49 | David Bowie | Knock On Wood | 1974 | UK 10 - Sep 1974 (6 weeks), Norway 10 - Nov 1974 (1 week), RYM 143 of 1974 |
| 50 | David Bowie | Drive-In Saturday | 1973 | UK 3 - Apr 1973 (10 weeks), Scrobulate 52 of glam rock, RYM 52 of 1973 |
| 51 | David Bowie | Seven | 2000 | UK 32 - Jul 2000 (2 weeks), Poland 34 - Jul 2000 (18 weeks), RYM 161 of 2000 |
| 52 | David Bowie | Dead Man Walking | 1997 | UK 32 - Apr 1997 (2 weeks), Poland 35 - May 1997 (4 weeks), Holland free40 82 of 1997 |
| 53 | David Bowie | The Pretty Things Are Going To Hell | 1999 | Japan (Tokyo) 3 - Sep 1999 (10 weeks) |
| 54 | David Bowie | Space Oddity (1975) | 1975 | UK 1 - Oct 1975 (10 weeks) |
| 55 | David Bowie | Alabama Song | 1980 | France 9 - May 1980 (1 week), UK 23 - Mar 1980 (5 weeks), RYM 181 of 1980 |
| 56 | David Bowie | Rock 'n' Roll Suicide | 1974 | Scrobulate 8 of glam rock, UK 22 - Apr 1974 (7 weeks), RYM 4 of 1974 |
| 57 | David Bowie | Let's Spend the Night Together | 1973 | Holland 21 - Sep 1973 (5 weeks), Scrobulate 53 of glam rock, RYM 143 of 1973 |
| 58 | David Bowie | Diamond Dogs | 1974 | Scrobulate 14 of glam rock, UK 21 - Jun 1974 (6 weeks), RYM 40 of 1974 |
| 59 | David Bowie | The Laughing Gnome | 1973 | UK 6 - Sep 1973 (12 weeks), UK Silver (certified by BPI in Dec 1973), RYM 47 of 1967 |
| 60 | David Bowie | John, I'm Only Dancing | 1972 | UK 12 - Sep 1972 (10 weeks), Scrobulate 78 of glam rock, RYM 23 of 1972 |
| 61 | David Bowie | Lazarus | 2016 | Acclaim Year 5 of 2015, Holland free40 9 of 2016, ODK Germany 77 - Jan 2016 (1 week) |
| 62 | David Bowie | As the World Falls Down | 1986 | Poland 10 - Sep 1986 (10 weeks), Scrobulate 87 of soundtrack |
| 63 | David Bowie | Panic in Detroit | 1974 | Scrobulate 54 of glam rock, WXPN 852, RYM 143 of 1974 |
| 64 | David Bowie | I'm Afraid Of Americans | 1997 | US Billboard 66 - Nov 1997 (16 weeks), RYM 40 of 1997 |
| 65 | David Bowie | Seven Years In Tibet | 1997 | Poland 40 - Sep 1997 (5 weeks), UK 61 - Aug 1997 (1 week) |
| 66 | David Bowie | Pallas Athena | 1993 | Scrobulate 12 of live, RYM 105 of 1993 |
| 67 | David Bowie | Miracle Goodnight | 1993 | UK 40 - Oct 1993 (2 weeks), Holland free40 86 of 1993 |
| 68 | David Bowie | Where Are We Now? | 2013 | Acclaim Year 15 of 2013, ODK Germany 47 - Jan 2013 (4 weeks) |
| 69 | David Bowie | New Killer Star | 2003 | Poland 24 - Aug 2003 (11 weeks), RYM 106 of 2003 |
| 70 | David Bowie | John, I'm Only Dancing (Again) | 1979 | UK 12 - Dec 1979 (8 weeks), RYM 116 of 1979 |
| 71 | David Bowie | Blackstar | 2015 | Acclaim Year 9 of 2015, ODK Germany 97 - Jan 2016 (1 week) |
| 72 | David Bowie | We Are the Dead | 1976 | Scrobulate 39 of glam rock, RYM 64 of 1976 |
| 73 | David Bowie | Queen Bitch | 1974 | Scrobulate 17 of glam rock, RYM 7 of 1974 |
| 74 | David Bowie | 87 and Cry | 1987 | KROQ 88 of 1987 |
| 75 | David Bowie | Rebel Never Gets Old | 2004 | UK 47 - Jun 2004 (2 weeks) |
| 76 | David Bowie | 1984 | 1974 | Scrobulate 21 of glam rock, RYM 106 of 1974 |
| 77 | David Bowie | Without You | 1984 | US Billboard 73 - Mar 1984 (4 weeks) |
| 78 | David Bowie | Hang Onto Yourself | 1972 | Scrobulate 30 of glam rock, RYM 23 of 1972 |
| 79 | David Bowie | Don't Look Down | 1985 | Poland 40 - Jan 1986 (1 week), RYM 105 of 1985 |
| 80 | David Bowie | I Can't Read | 1998 | UK 73 - Feb 1998 (1 week) |
| 81 | David Bowie | Look Back in Anger | 1980 | France 8 - Jan 1980 (1 week) |
| 82 | David Bowie | Baal's Hymn | 1982 | UK 29 - Mar 1982 (5 weeks) |
| 83 | David Bowie | Up the Hill Backwards | 1981 | UK 32 - Mar 1981 (6 weeks) |
| 84 | David Bowie | White Light White Heat | 1983 | UK 46 - Nov 1983 (3 weeks) |
| 85 | David Bowie | Space Oddity (1983) | 1983 | UK 85 - Jun 1983 (3 weeks) |
| 86 | David Bowie | The Jean Genie (1983) | 1983 | UK 98 - Jun 1983 (2 weeks) |
| 87 | David Bowie | Glass Spider | 1987 | Poland 5 - May 1987 (16 weeks) |
| 88 | David Bowie | Breaking Glass | 1978 | UK 54 - Dec 1978 (7 weeks) |
| 89 | David Bowie | Volare | 1986 | Poland 7 - Jan 1986 (10 weeks) |
| 90 | David Bowie | Girls | 1987 | Poland 15 - May 1987 (9 weeks) |
| 91 | David Bowie | Shining Star | 1988 | Poland 22 - Jan 1988 (9 weeks) |
| 92 | David Bowie | Be My Wife | 1977 | RYM 68 of 1977, Guardian Rock 66 |
| 93 | David Bowie | Sue (Or in a Season of Crime) | 2014 | Acclaim Year 71 of 2014 |
| 94 | David Bowie | I Can't Give Everything Away | 2016 | Acclaim Year 27 of 2016 |
| 95 | David Bowie | Dancing With the Big Boys | 1984 | RYM 96 of 1984 |
| 96 | David Bowie | Shake It | 1983 | RYM 35 of 1983 |
| 97 | David Bowie | V-2 Schneider | 1977 | RYM 1 of 1977 |
| 98 | David Bowie | Because You're Young | 1981 | RYM 115 of 1981 |
| 99 | David Bowie | Move On | 1980 | RYM 3 of 1980 |
| 100 | David Bowie | A New Career in a New Town | 1977 | RYM 8 of 1977 |
| 101 | David Bowie | Fantastic Voyage | 1979 | RYM 115 of 1979 |
| 102 | David Bowie | Repetition | 1979 | RYM 164 of 1979 |
| 103 | David Bowie | Scream Like a Baby | 1980 | RYM 65 of 1980 |
| 104 | David Bowie | Speed of Life | 1977 | RYM 68 of 1977 |
| 105 | David Bowie | Stay | 1976 | RYM 24 of 1976 |
| 106 | David Bowie | Right | 1975 | RYM 20 of 1975 |
| 107 | David Bowie | Can You Hear Me | 1975 | RYM 22 of 1975 |
| 108 | David Bowie | Quicksand | 1974 | RYM 4 of 1974 |
| 109 | David Bowie | Holy Holy | 1974 | RYM 40 of 1974 |
| 110 | David Bowie | Amsterdam | 1973 | RYM 42 of 1973 |
| 111 | David Bowie | Round & Round | 1973 | RYM 52 of 1973 |
| 112 | David Bowie | Time | 1973 | RYM 85 of 1973 |
| 113 | David Bowie | The Prettiest Star | 1973 | RYM 85 of 1973 |
| 114 | David Bowie | Lady Grinning Soul | 1973 | RYM 143 of 1973 |
| 115 | David Bowie | Andy Warhol | 1972 | RYM 7 of 1972 |
| 116 | David Bowie | Wild Eyed Boy From Freecloud | 1969 | RYM 2 of 1969 |
| 117 | David Bowie | Black Country Rock | 1971 | RYM 176 of 1971 |
| 118 | David Bowie | London Boys | 1966 | RYM 97 of 1966 |
| 119 | David Bowie | Rubber Band | 1966 | RYM 97 of 1966 |
| 120 | David Bowie | The Gospel According to Tony Day | 1967 | RYM 47 of 1967 |
| 121 | David Bowie | Love You Till Tuesday | 1967 | RYM 185 of 1967 |
| 122 | David Bowie | Did You Ever Have a Dream | 1967 | RYM 185 of 1967 |
| 123 | David Bowie | Conversation Piece | 1970 | RYM 141 of 1970 |
| 124 | David Bowie | Memory of a Free Festival (Parts 1 & 2) | 1970 | RYM 156 of 1970 |
| 125 | David Bowie | Moonage Daydream | unknown | Scrobulate 4 of glam rock |
| 126 | David Bowie | Oh! You Pretty Things | unknown | Scrobulate 6 of glam rock |
| 127 | David Bowie | Bring Me the Disco King | unknown | Scrobulate 9 of 00s |
| 128 | David Bowie | Five Years | unknown | Scrobulate 19 of glam rock |
| 129 | David Bowie | It Ain't Easy | unknown | Scrobulate 22 of glam rock |
| 130 | David Bowie | Sunday | unknown | Scrobulate 23 of cool |
| 131 | David Bowie | All the Young Dudes | unknown | Scrobulate 36 of glam rock |
| 132 | David Bowie | Lady Stardust | unknown | Scrobulate 40 of 70s |
| 133 | David Bowie | All the Madmen | unknown | Scrobulate 46 of tracks |
| 134 | David Bowie | Cactus | unknown | Scrobulate 47 of tracks |
| 135 | David Bowie | Outside | unknown | Scrobulate 49 of tracks |
| 136 | David Bowie | Aladdin Sane | unknown | Scrobulate 49 of glam rock |
| 137 | David Bowie | Big Brother | unknown | Scrobulate 50 of glam rock |
| 138 | David Bowie | Soul Love | unknown | Scrobulate 56 of glam rock |
| 139 | David Bowie | Star | unknown | Scrobulate 57 of glam rock |
| 140 | David Bowie | Slip Away | unknown | Scrobulate 81 of 00s |
| 141 | David Bowie | Station to Station | unknown | Scrobulate 81 of glam rock |
| 142 | David Bowie | I'm Deranged | unknown | Scrobulate 81 of dark |
| 143 | David Bowie | Velvet Goldmine | unknown | Scrobulate 82 of glam rock |
In addition to the above listed songs David Bowie also contributed to the following entries:
| | | | | |
| --- | --- | --- | --- | --- |
| # | Artist | Song Title | Year | Chart Entries |
| 1 | David Bowie & Mick Jagger | Dancing in the Street | 1985 | UK 1 - Sep 1985 (15 weeks), Holland 1 - Aug 1985 (13 weeks), Eire 1 for 2 weeks - Sep 1985, Canada RPM 1 for 2 weeks - Oct 1985, Australia 1 for 2 weeks - Oct 1985, Europe 1 for 3 weeks - Oct 1985, Canada 2 - Sep 1985 (8 weeks), Belgium 2 - Sep 1985 (11 weeks), Norway 3 - Sep 1985 (7 weeks), Sweden (alt) 4 - Sep 1985 (10 weeks), UK Gold (certified by BPI in Sep 1985), Austria 6 - Oct 1985 (3 months), ODK Germany 6 - Sep 1985 (13 weeks) (4 weeks in top 10), US Billboard 7 - Aug 1985 (14 weeks), Sweden 8 - Aug 1985 (4 weeks), Switzerland 9 - Sep 1985 (8 weeks), Germany 9 - Sep 1985 (2 months), Springbok 10 - Oct 1985 (8 weeks), Poland 11 - Sep 1985 (9 weeks), Australia 11 of 1985, KROQ 22 of 1985, Canada 26 of 1985, POP 32 of 1985, Italy 36 of 1985, Holland free40 58 of 1985, US CashBox 72 of 1985, US Radio 84 of 1985 (peak 7 6 weeks), UKMIX 982, RYM 180 of 1985 |
| 2 | Queen & David Bowie | Under Pressure | 1981 | UK 1 - Nov 1981 (11 weeks), Canada 1 - Oct 1981 (15 weeks), Holland 1 - Nov 1981 (13 weeks), Springbok 4 - Dec 1981 (16 weeks), France 5 - Dec 1981 (1 week), Norway 5 - Dec 1981 (15 weeks), Belgium 5 - Dec 1981 (9 weeks), Sweden (alt) 10 - Dec 1981 (9 weeks), Austria 10 - Feb 1982 (3 months), Switzerland 10 - Jan 1982 (4 weeks), ODK Germany 21 - Nov 1981 (18 weeks), Record World 26 - 1981, US Billboard 29 - Nov 1981 (14 weeks), Holland free40 38 of 1981, Scrobulate 38 of glam rock, KROQ 48 of 1981, POP 51 of 1982, Europe 67 of the 1980s (1981), Canada 73 of 1981, Vinyl Surrender 110 (1981), TheQ 117, UKMIX 760, Acclaimed 901 (1981), UK Silver (certified by BPI in Nov 1981), RYM 8 of 1981 |
| 3 | David Bowie & The Pat Metheny Group | This is Not America | 1985 | Holland 1 - Feb 1985 (11 weeks), Poland 1 - Mar 1983 (19 weeks), Sweden (alt) 2 - Feb 1985 (14 weeks), Belgium 2 - Feb 1985 (12 weeks), Norway 3 - Feb 1985 (7 weeks), ODK Germany 5 - Mar 1985 (20 weeks) (10 weeks in top 10), Austria 6 - Mar 1985 (4 months), Switzerland 6 - Mar 1985 (12 weeks), Germany 6 - Mar 1985 (3 months), Sweden 7 - Feb 1985 (6 weeks), UK 14 - Feb 1985 (8 weeks), Canada 16 - Mar 1985 (6 weeks), Italy 26 of 1985, US Billboard 32 - Feb 1985 (12 weeks), Holland free40 35 of 1985, KROQ 102 of 1985, Germany 254 of the 1980s (peak 5 13 weeks), RYM 45 of 1985 |
| 4 | Queen & David Bowie | Under Pressure '99 | 1999 | UK 14 - Dec 1999 (7 weeks), Holland 19 - Dec 1999 (2 weeks), Japan (Tokyo) 28 - Nov 1999 (10 weeks), Poland 34 - Dec 1999 (4 weeks), Japan (Osaku) 37 of 2000 (peak 1 17 weeks), Italy 89 of 1999 |
| 5 | David Bowie & Bing Crosby | Little Drummer Boy | 1982 | UK 3 - Nov 1982 (12 weeks), Norway 6 - Dec 1982 (6 weeks), Sweden (alt) 12 - Dec 1982 (7 weeks), Scrobulate 22 of christmas, UK Silver (certified by BPI in Dec 1982), RYM 158 of 1982 |
| 6 | David Bowie & Bing Crosby | Peace On Earth | 1982 | UK 3 - Nov 1982 (12 weeks), Norway 6 - Dec 1982 (6 weeks), Sweden (alt) 12 - Dec 1982 (7 weeks), Scrobulate 22 of christmas, RYM 158 of 1982 |
| 7 | Placebo & David Bowie | Without You I'm Nothing | 1999 | Scrobulate 3 of melancholic, France 5 - Aug 1999 (4 weeks), Poland 22 - Sep 1999 (9 weeks), Holland free40 79 of 1999, RYM 9 of 1999 |
| 8 | Tina Turner & David Bowie | Tonight | 1989 | Holland 1 - Dec 1988 (13 weeks), Poland 1 - Dec 1984 (18 weeks), Belgium 3 - Jan 1989 (12 weeks), Switzerland 17 - Mar 1989 (5 weeks), ODK Germany 39 - Mar 1989 (7 weeks) |
| 9 | David Bowie & Lenny Kravitz | Buddha of Suburbia | 1993 | UK 35 - Dec 1993 (3 weeks), Poland 35 - Nov 1993 (13 weeks) |
| 10 | Kashmir & David Bowie | The cynic | 2006 | Holland free40 100 of 2006 |