| | |
| --- | --- |
| Song artist 128 - Genesis | |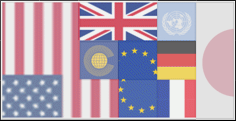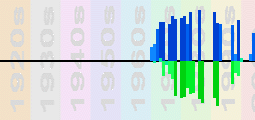 This page lists the song chart entries of Genesis.A list of the hit albums by Genesis is also available. The songs are listed with the most widely successful first.
At various times the following acts have been part of the group: Phil Collins, Mike Rutherford (of Mike & The Mechanics), Peter Gabriel and Steve Hackett.
| | | | | |
| --- | --- | --- | --- | --- |
| # | Artist | Song Title | Year | Chart Entries |
| 1 | Genesis | No Son of Mine | 1991 | Canada RPM 1 for 2 weeks - Dec 1991, Spain 1 for 1 week - Feb 1992, Japan (Tokyo) 3 - Oct 1991 (15 weeks), ODK Germany 3 - Nov 1991 (26 weeks) (11 weeks in top 10), Norway 4 - Nov 1991 (7 weeks), Poland 4 - Nov 1991 (18 weeks), Germany 4 - Jan 1992 (4 months), UK 6 - Nov 1991 (7 weeks), Sweden 7 - Nov 1991 (5 weeks), Holland 8 - Oct 1991 (7 weeks), Switzerland 8 - Nov 1991 (14 weeks), Belgium 8 - Nov 1991 (7 weeks), US Billboard 12 - Nov 1991 (19 weeks), Austria 15 - Dec 1991 (3 months), Holland free40 20 of 1991, Italy 22 of 1991, US CashBox 44 of 1992, Canada 50 of 1991, US Radio 55 of 1991 (peak 6 8 weeks), US BB 68 of 1992, Germany 194 of the 1990s (peak 3 13 weeks), RYM 67 of 1991 |
| 2 | Genesis | Invisible Touch | 1986 | US Billboard 1 - May 1986 (17 weeks), Sweden 13 - May 1986 (3 weeks), Switzerland 13 - Jun 1986 (8 weeks), Poland 13 - Jun 1986 (11 weeks), UK 15 - May 1986 (8 weeks), ODK Germany 16 - Jun 1986 (14 weeks), US CashBox 17 of 1986, Springbok 17 - Sep 1986 (2 weeks), Germany 21 - Jun 1986 (2 months), Canada 29 - Jun 1986 (1 week), US Radio 32 of 1986 (peak 1 8 weeks), ARC 49 of 1986 (peak 1 11 weeks), Canada 52 of 1986, US BB 54 of 1986, KROQ 71 of 1986, Holland free40 77 of 1986, Italy 86 of 1986, Brazil 97 of 1986, RYM 183 of 1986 |
| 3 | Genesis | Hold On My Heart | 1992 | Canada RPM 1 for 1 week - May 1992, ASCAP song of 1992, Japan (Tokyo) 4 - Dec 1991 (28 weeks), Holland 11 - Apr 1992 (7 weeks), US Billboard 12 - May 1992 (20 weeks), Poland 12 - Apr 1992 (11 weeks), Belgium 13 - May 1992 (7 weeks), UK 16 - Apr 1992 (5 weeks), Canada 16 of 1992, US Radio 33 of 1992 (peak 4 9 weeks), ODK Germany 45 - May 1992 (14 weeks), Brazil 47 of 1992, US BB 62 of 1992 |
| 4 | Genesis | I Can't Dance | 1992 | Holland 1 - Jan 1992 (12 weeks), Belgium 1 - Feb 1992 (13 weeks), Austria 2 - Mar 1992 (4 months), Poland 3 - Jan 1992 (14 weeks), ODK Germany 4 - Jan 1992 (25 weeks) (10 weeks in top 10), Germany 5 - Jan 1992 (5 months), UK 7 - Jan 1992 (9 weeks), US Billboard 7 - Feb 1992 (20 weeks), Japan (Tokyo) 8 - Feb 1992 (10 weeks), Sweden 8 - Feb 1992 (4 weeks), Switzerland 8 - Feb 1992 (17 weeks), Canada 27 of 1992, US CashBox 31 of 1992, US BB 55 of 1992, US Radio 56 of 1992 (peak 5 8 weeks), Holland free40 95 of 1992, Germany 200 of the 1990s (peak 4 16 weeks), RYM 129 of 1991 |
| 5 | Genesis | Follow You Follow Me | 1978 | France 3 - Jun 1978 (4 weeks), Switzerland 6 - Jun 1978 (12 weeks), UK 7 - Mar 1978 (13 weeks), Canada 8 - Jun 1978 (12 weeks), Germany 8 - Apr 1978 (5 months), ODK Germany 8 - Apr 1978 (28 weeks) (5 weeks in top 10), Austria 15 - Oct 1978 (2 months), Holland 17 - Mar 1978 (6 weeks), Belgium 17 - Apr 1978 (3 weeks), RIANZ 22 - Jul 1978 (9 weeks), US Billboard 23 - Apr 1978 (16 weeks), Record World 27 - 1978, Switzerland 28 of 1978, POP 29 of 1978, Holland free40 44 of 1978, Brazil 75 of 1978, Germany 333 of the 1970s (peak 8 16 weeks), WXPN 671, UK Silver (certified by BPI in Apr 1978), RYM 119 of 1978 |
| 6 | Genesis | Land of Confusion | 1987 | MTV Video of the year 1987 (Nominated), US Billboard 4 - Nov 1986 (21 weeks), Poland 7 - Jan 1987 (16 weeks), Germany 7 - Jan 1987 (2 months), ODK Germany 7 - Dec 1986 (16 weeks) (3 weeks in top 10), Holland 8 - Dec 1986 (8 weeks), Switzerland 8 - Jan 1987 (10 weeks), Sweden 9 - Dec 1986 (3 weeks), France 9 - Dec 1986 (1 week), Belgium 9 - Jan 1987 (4 weeks), UK 14 - Nov 1986 (12 weeks), ARC 20 of 1987 (peak 3 15 weeks), US BB 40 of 1987, POP 44 of 1987, US Radio 58 of 1987 (peak 4 9 weeks), Canada 63 of 1987, Holland free40 95 of 1986, RYM 99 of 1986 |
| 7 | Genesis | Mama | 1983 | France 1 - Oct 1983 (3 weeks), Poland 1 - Sep 1983 (16 weeks), Switzerland 2 - Oct 1983 (15 weeks), Norway 3 - Oct 1983 (9 weeks), UK 4 - Sep 1983 (10 weeks), Germany 4 - Oct 1983 (3 months), ODK Germany 4 - Oct 1983 (32 weeks) (8 weeks in top 10), Holland 7 - Sep 1983 (8 weeks), Holland free40 12 of 1983, Austria 13 - Jan 1984 (3 months), Switzerland 15 of 1983, Europe 23 of the 1980s (1983), Belgium 25 - Oct 1983 (2 weeks), Italy 55 of 1983, US Billboard 73 - Oct 1983 (9 weeks), Germany 269 of the 1980s (peak 4 12 weeks), UK Silver (certified by BPI in Sep 1983), RYM 45 of 1983 |
| 8 | Genesis | Abacab | 1981 | Springbok 3 - Jan 1982 (14 weeks), Canada 4 - Dec 1981 (14 weeks), France 4 - Sep 1981 (1 week), Holland free40 6 of 1981, Norway 8 - Sep 1981 (4 weeks), UK 9 - Aug 1981 (8 weeks), South Africa 20 of 1982, US Billboard 26 - Dec 1981 (13 weeks), Holland 26 - Oct 1981 (5 weeks), Belgium 28 - Nov 1981 (1 week), ODK Germany 28 - Oct 1981 (13 weeks), Record World 31 - 1981, POP 36 of 1982, Italy 40 of 1981, Canada 80 of 1982, KROQ 86 of 1981, RYM 179 of 1981 |
| 9 | Genesis | Misunderstanding | 1980 | Canada 1 - May 1980 (16 weeks), Canada RPM 1 for 1 week - Aug 1980, Canada 7 of 1980, Record World 9 - 1980, France 9 - Dec 1980 (1 week), US Billboard 14 - May 1980 (18 weeks), POP 32 of 1980, KROQ 32 of 1980, UK 42 - Sep 1980 (5 weeks), US BB 71 of 1980, Holland free40 81 of 1980, US CashBox 99 of 1980, US Radio 102 of 1980 (peak 14 4 weeks), RYM 116 of 1980 |
| 10 | Genesis | In Too Deep | 1987 | US Billboard 3 - Apr 1987 (17 weeks), Poland 16 - Sep 1986 (8 weeks), UK 19 - Aug 1986 (9 weeks), Sweden 19 - Sep 1986 (1 week), US CashBox 33 of 1987, POP 35 of 1987, US Radio 42 of 1987 (peak 3 8 weeks), US BB 47 of 1987, ODK Germany 55 - Sep 1986 (5 weeks), Brazil 58 of 1987, OzNet 642 |
| 11 | Genesis | Tonight, Tonight, Tonight | 1987 | US Billboard 3 - Feb 1987 (15 weeks), Poland 6 - Mar 1987 (12 weeks), France 10 - May 1987 (1 week), UK 18 - Mar 1987 (7 weeks), ODK Germany 23 - Mar 1987 (10 weeks), POP 37 of 1987, US CashBox 40 of 1987, US Radio 54 of 1987 (peak 3 7 weeks), US BB 68 of 1987, RYM 76 of 1987 |
| 12 | Genesis | That's All | 1984 | US Billboard 6 - Nov 1983 (19 weeks), Canada 8 - Dec 1983 (10 weeks), Switzerland 15 - Jan 1984 (9 weeks), UK 16 - Nov 1983 (11 weeks), Austria 19 - Mar 1984 (1 month), ODK Germany 27 - Jan 1984 (13 weeks), ARC 40 of 1984 (peak 3 14 weeks), US BB 52 of 1984, US Radio 60 of 1984 (peak 6 8 weeks), US CashBox 81 of 1984, RYM 68 of 1983 |
| 13 | Genesis | Turn it On Again | 1980 | UK 8 - Mar 1980 (10 weeks), France 10 - Jun 1980 (1 week), Canada 14 - Sep 1980 (7 weeks), Belgium 28 - May 1980 (1 week), Holland free40 31 of 1980, Holland 38 - Apr 1980 (3 weeks), POP 54 of 1980, US Billboard 58 - Sep 1980 (8 weeks), KROQ 64 of 1980, ODK Germany 66 - May 1980 (4 weeks), RYM 172 of 1980 |
| 14 | Genesis | Jesus He Knows Me | 1992 | Sweden 5 - Aug 1992 (5 weeks), Holland 11 - Jul 1992 (7 weeks), ODK Germany 13 - Aug 1992 (20 weeks), Belgium 14 - Aug 1992 (6 weeks), Germany 14 - Aug 1992 (3 months), UK 20 - Jul 1992 (7 weeks), US Billboard 23 - Aug 1992 (20 weeks), US Radio 80 of 1992 (peak 9 7 weeks), Canada 89 of 1992 |
| 15 | Genesis | No Reply at All | 1981 | Canada 2 - Sep 1981 (16 weeks), France 8 - Dec 1981 (1 week), Record World 28 - 1981, US Billboard 29 - Sep 1981 (17 weeks), Canada 44 of 1981, POP 46 of 1981, RYM 150 of 1981 |
| 16 | Genesis | Never A Time | 1992 | US Billboard 21 - Nov 1992 (20 weeks), Poland 33 - Dec 1992 (15 weeks), ODK Germany 56 - May 1993 (11 weeks), Japan (Tokyo) 59 - Dec 1992 (6 weeks), Canada 70 of 1993, US Radio 101 of 1993 (peak 9 5 weeks) |
| 17 | Genesis | Paperlate | 1982 | Canada 4 - Jun 1982 (12 weeks), Poland 9 - Jul 1982 (9 weeks), US Billboard 32 - Jun 1982 (14 weeks), ODK Germany 36 - Jun 1982 (11 weeks), UK 43 - Jul 1982 (1 week), POP 49 of 1982, Holland free40 63 of 1982 |
| 18 | Genesis | Throwing it All Away | 1986 | US Billboard 4 - Aug 1986 (16 weeks), UK 22 - Jun 1987 (8 weeks), US CashBox 47 of 1986, US Radio 60 of 1986 (peak 4 8 weeks), US BB 84 of 1986, Canada 98 of 1986 |
| 19 | Genesis | Congo | 1997 | Poland 2 - Aug 1997 (35 weeks), France 5 - Sep 1997 (2 weeks), UK 29 - Sep 1997 (2 weeks), ODK Germany 31 - Aug 1997 (10 weeks), Switzerland 32 - Sep 1997 (6 weeks), Austria 39 - Oct 1997 (1 month) |
| 20 | Genesis | Illegal Alien | 1984 | Canada 7 - Apr 1984 (6 weeks), US Billboard 44 - Mar 1984 (10 weeks), UK 46 - Feb 1984 (5 weeks), POP 53 of 1984 |
| 21 | Genesis | The Carpet Crawlers | 1999 | Poland 5 - Oct 1999 (20 weeks), ODK Germany 72 - Nov 1999 (9 weeks), WXPN 646, RYM 26 of 1975 |
| 22 | Genesis | Tell Me Why | 1992 | Poland 13 - Aug 1992 (8 weeks), Holland 36 - Dec 1992 (2 weeks), UK 40 - Feb 1993 (3 weeks), ODK Germany 51 - Dec 1992 (19 weeks), Holland free40 93 of 1992 |
| 23 | Genesis | Man on the Corner | 1982 | Canada 21 - Apr 1982 (6 weeks), US Billboard 40 - Mar 1982 (11 weeks), UK 41 - Mar 1982 (5 weeks) |
| 24 | Genesis | Your Own Special Way | 1977 | UK 43 - Feb 1977 (3 weeks), US Billboard 62 - Mar 1977 (5 weeks), POP 67 of 1977 |
| 25 | Genesis | Taking it All Too Hard | 1984 | US Billboard 50 - Jun 1984 (12 weeks), POP 61 of 1984, RYM 68 of 1983 |
| 26 | Genesis | Not About Us | 1998 | Poland 7 - Jan 1998 (18 weeks), UK 66 - Mar 1998 (1 week), ODK Germany 81 - Mar 1998 (6 weeks) |
| 27 | Genesis | Shipwrecked | 1997 | Poland 41 - Nov 1997 (3 weeks), UK 54 - Dec 1997 (1 week), ODK Germany 82 - Nov 1997 (10 weeks) |
| 28 | Genesis | A Trick of the Tail | 1976 | France 9 - Mar 1976 (1 week), WXPN 474, RYM 51 of 1976 |
| 29 | Genesis | I Know What I Like (In Your Wardrobe) | 1974 | UK 21 - Apr 1974 (7 weeks), Scrobulate 65 of progressive rock, RYM 23 of 1974 |
| 30 | Genesis | Spot the Pigeon | 1977 | Sweden (alt) 9 - Jun 1977 (16 weeks), UK 14 - May 1977 (7 weeks) |
| 31 | Genesis | Many Too Many | 1978 | ODK Germany 41 - Aug 1978 (6 weeks), UK 43 - Jul 1978 (5 weeks) |
| 32 | Genesis | Invisible Touch (Live) | 1992 | UK 7 - Nov 1992 (4 weeks) |
| 33 | Genesis | Evidence of Autumn | 1980 | Poland 9 - Sep 1982 (7 weeks), RYM 116 of 1980 |
| 34 | Genesis | Duchess | 1980 | UK 46 - May 1980 (5 weeks), RYM 150 of 1980 |
| 35 | Genesis | Home by the Sea | 1983 | Poland 2 - Dec 1983 (13 weeks) |
| 36 | Genesis | The Knife | 1971 | France 9 - Jan 1971 (1 week) |
| 37 | Genesis | The Lamb Lies Down on Broadway | 1974 | France 10 - Dec 1974 (1 week) |
| 38 | Genesis | 3 x 3 | 1982 | UK 10 - May 1982 (7 weeks) |
| 39 | Genesis | Counting Out Time | 1975 | France 10 - Apr 1975 (1 week) |
| 40 | Genesis | Keep it Dark | 1981 | UK 33 - Oct 1981 (4 weeks) |
| 41 | Genesis | Hearts on Fire | 2000 | Poland 30 - Dec 2000 (10 weeks) |
| 42 | Genesis | In the Glow of the Night | 1987 | RYM 76 of 1987 |
| 43 | Genesis | Feeding the Fire | 1986 | RYM 99 of 1986 |
| 44 | Genesis | The Last Domino | 1986 | RYM 183 of 1986 |
| 45 | Genesis | It's Gonna Get Better | 1983 | RYM 45 of 1983 |
| 46 | Genesis | Living Forever | 1991 | RYM 67 of 1991 |
| 47 | Genesis | Dodo/Lurker | 1981 | RYM 150 of 1981 |
| 48 | Genesis | Another Record | 1981 | RYM 179 of 1981 |
| 49 | Genesis | Ballad of Big | 1978 | RYM 119 of 1978 |
| 50 | Genesis | Open Door | 1980 | RYM 150 of 1980 |
| 51 | Genesis | Behind the Lines | 1980 | RYM 172 of 1980 |
| 52 | Genesis | Supper's Ready | unknown | Scrobulate 35 of progressive rock, WXPN 175 |
| 53 | Genesis | Entangled | 1976 | RYM 51 of 1976 |
| 54 | Genesis | Ripples... | 1976 | RYM 177 of 1976 |
| 55 | Genesis | The Waiting Room | 1975 | RYM 26 of 1975 |
| 56 | Genesis | Twilight Alehouse | 1974 | RYM 23 of 1974 |
| 57 | Genesis | Willow Farm | 1973 | RYM 145 of 1973 |
| 58 | Genesis | Watcher of the Skies | 1973 | RYM 145 of 1973 |
| 59 | Genesis | The Musical Box | unknown | Scrobulate 44 of progressive rock |
| 60 | Genesis | Fireside Song | unknown | Scrobulate 55 of relaxing |
| 61 | Genesis | Firth of Fifth | unknown | Scrobulate 84 of progressive rock |