| | |
| --- | --- |
| Song artist 7 - Michael Jackson | |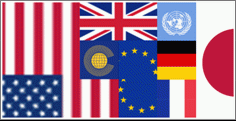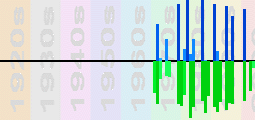 This page lists the song chart entries of Michael Jackson.A list of the hit albums by Michael Jackson is also available. The songs are listed with the most widely successful first.
From the hype put out by his record company and fans one might have thought that Michael Jackson was at least in the top 10 artists of all time. He had what is probably the world's biggest selling album, was the greatest song act in 1983 and the greatest album act in 1982. However his second biggest album was outside the all-time top 100. However despite his long career, he failed to have consistent hits, his years at the very top were really quite limited. His high position in the list of artists is clearly an artifact of the chart data available. He was, of course, one of the The Jackson 5.
| | | | | |
| --- | --- | --- | --- | --- |
| # | Artist | Song Title | Year | Chart Entries |
| 1 | Michael Jackson | Billie Jean | 1983 | UK 1 - Jan 1983 (30 weeks), US Billboard 1 - Jan 1983 (24 weeks), Canada 1 - Feb 1983 (16 weeks), Sweden 1 - Jul 2009 (15 weeks), Switzerland 1 - Mar 1983 (33 weeks), Belgium 1 - Feb 1983 (12 weeks), Italy 1 for 7 weeks - May 1983, Eire 1 for 2 weeks - Feb 1983, Canada RPM 1 for 2 weeks - Mar 1983, Australia 1 for 5 weeks - Apr 1983, Europe 1 for 3 weeks - Mar 1983, France 1 for 3 weeks - May 1983, nuTsie 1 of 1980s, US BB 2 of 1983, Holland 2 - Jan 1983 (19 weeks), Sweden (alt) 2 - Mar 1983 (22 weeks), France (SNEP) 2 - Feb 1983 (4 months), France 2 - Jan 1983 (2 weeks), Brazil 2 of 1983, ODK Germany 2 - Feb 1983 (40 weeks) (11 weeks in top 10), Springbok 2 - Apr 1983 (17 weeks), US Platinum (certified by RIAA in Feb 1989), US CashBox 3 of 1983, ARC 3 of 1983 (peak 1 18 weeks), Austria 3 - Apr 1983 (5 months), Poland 3 - Feb 1983 (14 weeks), Germany 3 - Mar 1983 (4 months), Australia 4 of 1983, UK Gold (certified by BPI in Mar 1983), POP 4 of 1983, Norway 5 - Apr 1983 (17 weeks), US Radio 7 of 1983 (peak 1 12 weeks), Switzerland 7 of 1983, Italy 8 of 1983, Canada 9 of 1983, South Africa 15 of 1983, 15 in 2FM list, Scrobulate 16 of pop, DMDB 23 (1983), Vinyl Surrender 30 (1982), Acclaimed 33 (1982), Europe 40 of the 1980s (1983), Rolling Stone 58, Billboard 50th song 71, 55th Billboard 100 81 (1983), Billboard100 83, France (InfoDisc) 96 of the 1980s (peak 1, 22 weeks, 1,089k sales estimated, 1983), Germany 139 of the 1980s (peak 2 15 weeks), OzNet 249, WXPN 620, RYM 4 of 1983, Guardian Pop 63, Global 33 (5 M sold) - 1983, Party 53 of 2007, one of the Rock and Roll Hall of Fame 500 |
| 2 | Michael Jackson | Black Or White | 1991 | UK 1 - Nov 1991 (21 weeks), US Billboard 1 - Nov 1991 (19 weeks), Japan (Tokyo) 1 - Nov 1991 (20 weeks), Finland 1 for 1 week - Nov 1991, Switzerland 1 - Nov 1991 (30 weeks), Norway 1 - Nov 1991 (17 weeks), Poland 1 - Nov 1991 (20 weeks), Belgium 1 - Nov 1991 (14 weeks), Italy 1 for 8 weeks - Nov 1991, Eire 1 for 1 week - Nov 1991, Canada RPM 1 for 2 weeks - Dec 1991, New Zealand 1 for 5 weeks - Nov 1991, Australia 1 for 5 weeks - Nov 1991, Europe 1 for 10 weeks - Nov 1991, Spain 1 for 1 week - Jan 1992, ARC 2 of 1991 (peak 1 13 weeks), Austria 2 - Nov 1991 (5 months), Germany 2 - Jan 1992 (5 months), ODK Germany 2 - Nov 1991 (34 weeks) (13 weeks in top 10), US Platinum (certified by RIAA in Jan 1992), Holland 3 - Nov 1991 (10 weeks), Italy 3 of 1991, Germany Gold (certified by BMieV in 1992), Sweden 11 - Jul 2009 (5 weeks), US BB 14 of 1992, Japan (Osaku) 14 of 1992 (peak 1 21 weeks), Switzerland 14 of 1992, Brazil 16 of 1992, POP 19 of 1991, Australia 24 of 1992, US CashBox 29 of 1992, US Radio 36 of 1991 (peak 1 8 weeks), Canada 37 of 1992, nuTsie 60 of 1990s, Germany 115 of the 1990s (peak 2 15 weeks), UK Silver (certified by BPI in Dec 1991), RYM 96 of 1991 |
| 3 | Michael Jackson | Beat It | 1983 | US Billboard 1 - Feb 1983 (25 weeks), Holland 1 - Apr 1983 (11 weeks), France (SNEP) 1 - Jun 1983 (4 months), France 1 - May 1983 (4 weeks), Belgium 1 - Apr 1983 (12 weeks), Canada RPM 1 for 3 weeks - Apr 1983, New Zealand 1 for 5 weeks - May 1983, Europe 1 for 1 week - Jun 1983, Grammy in 1983, Canada 2 - Mar 1983 (17 weeks), Switzerland 2 - May 1983 (24 weeks), Germany 2 - May 1983 (3 months), ODK Germany 2 - May 1983 (35 weeks) (7 weeks in top 10), US Platinum (certified by RIAA in Feb 1989), UK 3 - Apr 1983 (21 weeks), US BB 5 of 1983, US Radio 6 of 1983 (peak 1 15 weeks), Austria 6 - Jul 1983 (3 months), US CashBox 7 of 1983, ARC 8 of 1983 (peak 1 19 weeks), Brazil 8 of 1983, Norway 8 - Sep 1983 (10 weeks), Canada 8 of 1983, Springbok 8 - Jul 1983 (12 weeks), Australia 9 of 1983, Poland 13 - Apr 1983 (5 weeks), Scrobulate 13 of pop, Germany 2000s 14 - Jul 2009 (26 weeks), POP 17 of 1983, Sweden (alt) 19 - Aug 1983 (2 weeks), nuTsie 23 of 1980s, Sweden 37 - Oct 2009 (2 weeks), France (InfoDisc) 63 of the 1980s (peak 2, 27 weeks, 1,182k sales estimated, 1983), Europe 68 of the 1980s (1983), Italy 71 of 1983, RIAA 76, Acclaimed 154 (1982), OzNet 158, Germany 280 of the 1980s (peak 2 12 weeks), Rolling Stone 337, UK Silver (certified by BPI in Apr 1983), RYM 14 of 1983, one of the Rock and Roll Hall of Fame 500 |
| 4 | Michael Jackson | You Are Not Alone | 1995 | UK 1 - Sep 1995 (22 weeks), US Billboard 1 - Sep 1995 (20 weeks), Switzerland 1 - Sep 1995 (28 weeks), Poland 1 - Aug 1995 (17 weeks), Eire 1 for 1 week - Sep 1995, New Zealand 1 for 3 weeks - Sep 1995, Europe 1 for 7 weeks - Sep 1995, Spain 1 for 1 week - Oct 1995, Austria 2 - Sep 1995 (6 months), US Platinum (certified by RIAA in Oct 1995), Belgium 3 - Sep 1995 (14 weeks), Germany 3 - Sep 1995 (4 months), ODK Germany 4 - Aug 1995 (31 weeks) (8 weeks in top 10), UK Gold (certified by BPI in Oct 1995), France Gold (certified by SNEP in Nov 1995), Germany Gold (certified by BMieV in 1995), Holland 6 - Aug 1995 (15 weeks), Norway 9 - Sep 1995 (10 weeks), US CashBox 13 of 1995, Japan (Tokyo) 13 - Aug 1995 (24 weeks), Brazil 20 of 1995, Switzerland 20 of 1995, US BB 21 of 1995, Australia 25 of 1995, US Radio 32 of 1995 (peak 4 12 weeks), Sweden 37 - Jul 2009 (1 week), ARC 38 of 1995 (peak 1 16 weeks), Italy 45 of 1995, Canada 96 of 1995, Germany 262 of the 1990s (peak 4 14 weeks), UKMIX 492 |
| 5 | Michael Jackson | Don't Stop 'Til You Get Enough | 1979 | US Billboard 1 - Jul 1979 (21 weeks), Record World 1 - 1979, Norway 1 - Dec 1979 (14 weeks), New Zealand 1 for 4 weeks - Nov 1979, RIANZ 1 - Sep 1979 (13 weeks), Australia 1 for 3 weeks - Jan 1980, Springbok 1 - Nov 1979 (20 weeks), Holland 2 - Sep 1979 (10 weeks), Belgium 2 - Oct 1979 (10 weeks), US Platinum (certified by RIAA in Feb 1989), UK 3 - Sep 1979 (16 weeks), France 3 - Nov 1979 (1 week), POP 3 of 1979, Switzerland 4 - Jan 1980 (11 weeks), South Africa 4 of 1980, Austria 11 - Jan 1980 (2 months), Brazil 12 of 1980, Australia 12 of 1980, ODK Germany 13 - Nov 1979 (28 weeks), France (SNEP) 15 - Jan 1980 (1 month), US CashBox 17 of 1979, WABC NY 17 of 1979, Sweden (alt) 18 - Nov 1979 (2 weeks), Germany 19 - Nov 1979 (2 months), US Radio 27 of 1979 (peak 1 9 weeks), Canada 32 of 1979, D.Marsh 32 of 1979, Italy 57 of 1979, nuTsie 67 of 1970s, US BB 91 of 1979, Acclaimed 285 (1979), UK Silver (certified by BPI in Oct 1979), RYM 20 of 1979, Guardian Pop 49, Party 72 of 2007 |
| 6 | Michael Jackson | Thriller | 1984 | Canada 1 - Feb 1984 (9 weeks), France (SNEP) 1 - Jan 1984 (4 months), Belgium 1 - Dec 1983 (10 weeks), Spain 1 for 2 weeks - Feb 1984, POP 1 of 1984, MTV Video of the year 1984 (Nominated), US Platinum (certified by RIAA in Dec 1989), Holland 3 - Dec 1983 (7 weeks), Switzerland 3 - Mar 2006 (26 weeks), US Billboard 4 - Feb 1984 (14 weeks), Austria 5 - Jul 2009 (2 months), France 6 - Nov 1983 (1 week), Norway 7 - Feb 2008 (6 weeks), Poland 7 - Jun 1983 (11 weeks), ODK Germany 9 - Feb 1984 (31 weeks) (1 week in top 10), Germany 2000s 9 - Jul 2009 (23 weeks), UK 10 - Nov 1983 (53 weeks), Sweden 10 - Jul 2009 (6 weeks), Scrobulate 15 of pop, Australia 17 of 1984, Brazil 18 of 1984, Sweden (alt) 20 - Apr 1984 (2 weeks), Canada 31 of 1984, ARC 46 of 1984 (peak 1 11 weeks), US CashBox 48 of 1984, US Radio 49 of 1984 (peak 4 8 weeks), Europe 51 of the 1980s (1983), Italy 68 of 2009, US BB 78 of 1984, France (InfoDisc) 87 of the 1980s (peak 1, 24 weeks, 979k sales estimated, 1983), Belgium 212 of all time, OzNet 314, Acclaimed 1906 (1982), RYM 20 of 1983 |
| 7 | Michael Jackson | Bad | 1987 | US Billboard 1 - Sep 1987 (14 weeks), Holland 1 - Sep 1987 (9 weeks), Belgium 1 - Sep 1987 (9 weeks), Italy 1 for 5 weeks - Oct 1987, Eire 1 for 2 weeks - Sep 1987, Europe 1 for 6 weeks - Oct 1987, Norway 2 - Oct 1987 (8 weeks), UK 3 - Sep 1987 (21 weeks), Switzerland 3 - Sep 1987 (17 weeks), Poland 3 - Sep 1987 (13 weeks), ODK Germany 4 - Sep 1987 (25 weeks) (5 weeks in top 10), Springbok 4 - Nov 1987 (14 weeks), Italy 5 of 1987, Germany 6 - Sep 1987 (3 months), Austria 9 - Nov 1987 (5 months), POP 13 of 1987, Brazil 14 of 1987, Australia 22 of 1987, US CashBox 24 of 1987, Sweden 25 - Jul 2009 (5 weeks), US Radio 41 of 1987 (peak 1 7 weeks), Canada 54 of 1987, US BB 59 of 1987, Belgium 244 of all time, RYM 168 of 1987 |
| 8 | Michael Jackson | Remember the Time | 1992 | Belgium 1 - Feb 1992 (11 weeks), New Zealand 1 for 2 weeks - Feb 1992, Spain 1 for 1 week - May 1992, Japan (Tokyo) 2 - Feb 1992 (29 weeks), Poland 2 - Jan 1992 (15 weeks), UK 3 - Feb 1992 (11 weeks), US Billboard 3 - Jan 1992 (20 weeks), Holland 3 - Feb 1992 (9 weeks), Switzerland 4 - Feb 1992 (19 weeks), US Gold (certified by RIAA in Mar 1992), Sweden 7 - Feb 1992 (7 weeks), ODK Germany 8 - Feb 1992 (24 weeks) (3 weeks in top 10), Germany 9 - Mar 1992 (2 months), Norway 10 - Feb 1992 (1 week), US Radio 11 of 1992 (peak 1 10 weeks), US CashBox 13 of 1992, US BB 19 of 1992, Austria 19 - Mar 1992 (3 months), ARC 23 of 1992 (peak 1 15 weeks), Canada 24 of 1992, Japan (Osaku) 35 of 1992 (peak 4 16 weeks), POP 44 of 1992, Brazil 48 of 1992, Italy 52 of 1992, Scrobulate 72 of rnb |
| 9 | Michael Jackson | Blood on the Dance Floor | 1997 | UK 1 - May 1997 (10 weeks), Japan (Tokyo) 1 - Apr 1997 (15 weeks), New Zealand 1 for 1 week - May 1997, Spain 1 for 1 week - Jul 1997, Norway 2 - May 1997 (6 weeks), Holland 4 - Apr 1997 (6 weeks), Germany Gold (certified by BMieV in 1997), Switzerland 5 - May 1997 (15 weeks), ODK Germany 5 - Apr 1997 (14 weeks) (1 week in top 10), Sweden 10 - May 1997 (3 weeks), Austria 11 - May 1997 (3 months), Belgium 11 - May 1997 (8 weeks), Germany 15 - May 1997 (1 month), Poland 30 - May 1997 (6 weeks), Italy 30 of 1997, Australia 38 of 1997, US Billboard 42 - May 1997 (11 weeks), POP 74 of 1997, Japan (Osaku) 98 of 1997 (peak 14 13 weeks), RYM 152 of 1997 |
| 10 | Michael Jackson | Ben | 1972 | US Billboard 1 - Aug 1972 (16 weeks), Canada 1 - Sep 1972 (15 weeks), Australia 1 for 8 weeks - Dec 1972, Australia Goset 1 - Nov 1972 (22 weeks), Golden Globe in 1972 (film 'Ben'), Record World 2 - 1972, Holland 2 - Dec 1972 (14 weeks), Oscar in 1972 (film 'Ben') (Nominated), Belgium 3 - Dec 1972 (16 weeks), UK 7 - Nov 1972 (17 weeks), Brazil 10 of 1972, Australia 12 of 1973, Springbok 14 - Dec 1972 (12 weeks), US BB 20 of 1972, WABC NY 23 of 1972, US Radio 27 of 1972 (peak 1 9 weeks), US CashBox 45 of 1972, POP 80 of 1972, RYM 140 of 1972 |
| 11 | Michael Jackson | Earth Song | 1995 | UK 1 - Dec 1995 (23 weeks), Switzerland 1 - Nov 1995 (32 weeks), Poland 1 - Dec 1995 (17 weeks), Germany 1 - Jan 1996 (5 months), ODK Germany 1 - Nov 1995 (36 weeks) (6 weeks at number 1) (14 weeks in top 10), Europe 1 for 1 week - Jan 1996, Germany 1 for 6 weeks - Dec 1995, Spain 1 for 1 week - Jan 1996, Germany 2 x Platinum (certified by BMieV in 1996), Austria 2 - Dec 1995 (6 months), UK Platinum (certified by BPI in Dec 1995), Sweden 3 - Dec 1995 (7 weeks), Holland 4 - Nov 1995 (15 weeks), Norway 4 - Dec 1995 (15 weeks), Belgium 4 - Dec 1995 (12 weeks), France Gold (certified by SNEP in Nov 1995), Germany 2000s 12 - Jul 2009 (27 weeks), Switzerland 19 of 1996, Italy 40 of 1996, Germany 64 of the 1990s (peak 1 17 weeks), UKMIX 293, RYM 55 of 1995 |
| 12 | Michael Jackson | They Don't Care About Us | 1996 | France 1 - Apr 1996 (4 weeks), Italy 1 for 1 week - Apr 1996, Germany 1 - Apr 1996 (4 months), ODK Germany 1 - Apr 1996 (40 weeks) (3 weeks at number 1) (15 weeks in top 10), Germany 1 for 3 weeks - May 1996, Austria 2 - Apr 1996 (8 months), Poland 2 - Mar 1996 (24 weeks), Germany Platinum (certified by BMieV in 1996), Switzerland 3 - Mar 1996 (31 weeks), UK 4 - Apr 1996 (21 weeks), Holland 4 - Apr 1996 (12 weeks), Norway 6 - Apr 1996 (18 weeks), Sweden 7 - Jul 2009 (5 weeks), Switzerland 8 of 1996, Belgium 9 - Apr 1996 (14 weeks), Germany 2000s 12 - Jul 2009 (33 weeks), Italy 22 of 1996, US Billboard 30 - Jun 1996 (13 weeks), Japan (Tokyo) 53 - Jun 1996 (4 weeks), Germany 54 of the 1990s (peak 1 17 weeks), Scrobulate 73 of pop rock, UK Silver (certified by BPI in May 1996) |
| 13 | Michael Jackson | The Way You Make Me Feel | 1988 | US Billboard 1 - Nov 1987 (18 weeks), Eire 1 for 1 week - Nov 1987, Belgium 2 - Nov 1987 (10 weeks), UK 3 - Dec 1987 (19 weeks), Holland 6 - Nov 1987 (9 weeks), Poland 6 - Jan 1988 (10 weeks), Sweden 7 - Jul 2009 (12 weeks), Switzerland 8 - Dec 1987 (14 weeks), ODK Germany 12 - Dec 1987 (17 weeks), Austria 15 - Jan 1988 (3 months), Springbok 16 - Feb 1988 (3 weeks), Germany 17 - Jan 1988 (2 months), ARC 30 of 1988 (peak 1 12 weeks), POP 35 of 1988, US BB 36 of 1988, US Radio 39 of 1988 (peak 1 8 weeks), Italy 43 of 1988, Canada 63 of 1988, Brazil 67 of 1988, Scrobulate 97 of disco, OzNet 744, RYM 188 of 1987 |
| 14 | Michael Jackson | Dirty Diana | 1988 | US Billboard 1 - May 1988 (14 weeks), Poland 1 - May 1988 (28 weeks), Belgium 1 - Jun 1988 (11 weeks), Europe 1 for 3 weeks - Jul 1988, Holland 2 - May 1988 (9 weeks), Switzerland 3 - Jun 1988 (21 weeks), Germany 3 - Jun 1988 (4 months), ODK Germany 3 - Jun 1988 (31 weeks) (9 weeks in top 10), UK 4 - Jul 1988 (17 weeks), France 6 - Jul 1988 (2 weeks), Switzerland 6 of 1988, Austria 7 - Jul 1988 (7 months), Norway 17 - Jul 2009 (1 week), US CashBox 18 of 1988, Sweden 29 - Jul 2009 (2 weeks), US Radio 45 of 1988 (peak 1 8 weeks), Canada 59 of 1988, US BB 61 of 1988, Brazil 77 of 1988, Germany 189 of the 1980s (peak 3 13 weeks), Belgium 217 of all time, RYM 100 of 1988 |
| 15 | Michael Jackson | You Rock My World | 2001 | Japan (Tokyo) 1 - Oct 2001 (16 weeks), Spain 1 for 1 week - Dec 2001, UK 2 - Oct 2001 (18 weeks), Norway 2 - Oct 2001 (6 weeks), Holland 3 - Oct 2001 (8 weeks), Belgium 3 - Oct 2001 (8 weeks), France Gold (certified by SNEP in Oct 2001), Switzerland 5 - Oct 2001 (13 weeks), ODK Germany 6 - Oct 2001 (9 weeks) (1 week in top 10), Sweden 7 - Oct 2001 (5 weeks), US Billboard 10 - Sep 2001 (20 weeks), Germany 18 - Oct 2001 (1 month), Austria 27 - Nov 2001 (1 month), Japan (Osaku) 39 of 2001 (peak 3 12 weeks), Poland 40 - Sep 2001 (8 weeks), Italy 44 of 2001, Brazil 62 of 2001, US Radio 71 of 2001 (peak 15 4 weeks), RYM 195 of 2001, Chart2000.com song 61 of 2001 |
| 16 | Michael Jackson | Rock With You | 1980 | US Billboard 1 - Nov 1979 (23 weeks), Record World 1 - 1980, France 2 - Jun 1980 (4 weeks), US Platinum (certified by RIAA in Feb 1989), US BB 4 of 1980, D.Marsh 5 of 1979, UK 7 - Feb 1980 (14 weeks), US CashBox 8 of 1980, WABC NY 9 of 1980, ARC 11 of 1980 (peak 1 18 weeks), US Radio 12 of 1980 (peak 1 12 weeks), Canada 14 - Jan 1980 (6 weeks), RIANZ 14 - Dec 1979 (1 week), Canada 17 of 1980, POP 20 of 1980, Belgium 21 - Mar 1980 (1 week), ODK Germany 58 - Mar 1980 (10 weeks), Scrobulate 58 of disco, Switzerland 68 - Jul 2009 (3 weeks), Vinyl Surrender 127 (1979), Acclaimed 949 (1979), RYM 42 of 1979 |
| 17 | Michael Jackson | Man in the Mirror | 1988 | US Billboard 1 - Feb 1988 (17 weeks), Grammy in 1988 (Nominated), US Radio 5 of 1988 (peak 1 10 weeks), US CashBox 7 of 1988, Poland 7 - Mar 1988 (11 weeks), Belgium 11 - Feb 1988 (6 weeks), POP 11 of 1988, ARC 15 of 1988 (peak 1 13 weeks), Norway 15 - Jul 2009 (1 week), Holland 16 - Feb 1988 (6 weeks), Sweden 19 - Jul 2009 (7 weeks), Austria 20 - Jun 1988 (6 months), UK 21 - Feb 1988 (29 weeks), US BB 21 of 1988, Switzerland 22 - Jul 2009 (3 weeks), ODK Germany 23 - Feb 1988 (14 weeks), Brazil 28 of 1988, Canada 28 of 1988, RYM 147 of 1988 |
| 18 | Michael Jackson | Heal the World | 1992 | Poland 1 - Nov 1992 (25 weeks), Spain 1 for 1 week - Jan 1993, UK 2 - Dec 1992 (20 weeks), Norway 3 - Nov 1992 (10 weeks), Belgium 3 - Nov 1992 (14 weeks), ODK Germany 3 - Nov 1992 (37 weeks) (9 weeks in top 10), Austria 4 - Dec 1992 (5 months), Germany 4 - Jan 1993 (4 months), UK Gold (certified by BPI in Jan 1993), Germany Gold (certified by BMieV in 1993), Switzerland 5 - Nov 1992 (28 weeks), Holland 6 - Nov 1992 (12 weeks), Switzerland 15 of 1993, Japan (Tokyo) 17 - Dec 1991 (13 weeks), Sweden 18 - Jul 2009 (1 week), US Billboard 27 - Dec 1992 (20 weeks), Italy 61 of 1993, Japan (Osaku) 79 of 1993 (peak 11 22 weeks), Europe 86 of the 1990s (1992), US Radio 128 of 1993 (peak 20 1 week), Germany 228 of the 1990s (peak 3 13 weeks) |
| 19 | Michael Jackson | Wanna Be Startin' Something | 1983 | Holland 1 - Jun 1983 (10 weeks), Canada RPM 1 for 2 weeks - Jul 1983, Belgium 2 - Jun 1983 (11 weeks), Canada 4 - Jun 1983 (11 weeks), US Billboard 5 - May 1983 (15 weeks), POP 5 of 1983, UK 8 - Jun 1983 (16 weeks), France 10 - Jul 1983 (1 week), France (SNEP) 14 - Oct 1983 (1 month), ODK Germany 16 - Jul 1983 (14 weeks), Germany 20 - Jul 1983 (2 months), Canada 38 of 1983, ARC 50 of 1983 (peak 3 12 weeks), US Radio 50 of 1983 (peak 5 10 weeks), US CashBox 51 of 1983, Scrobulate 65 of upbeat, US BB 68 of 1983, Acclaimed 1841 (1982), RYM 62 of 1983 |
| 20 | Michael Jackson | Will You Be There? | 1993 | Belgium 2 - Jul 1993 (14 weeks), Holland 3 - Jul 1993 (14 weeks), Switzerland 3 - Jul 1993 (21 weeks), Poland 4 - Jul 1993 (14 weeks), US Gold (certified by RIAA in Dec 1993), Sweden 5 - Jul 2009 (11 weeks), US Billboard 7 - Jul 1993 (20 weeks), UK 9 - Jul 1993 (10 weeks), Austria 12 - Aug 1993 (3 months), Germany 12 - Aug 1993 (2 months), ODK Germany 12 - Jul 1993 (30 weeks), POP 37 of 1993, US CashBox 42 of 1993, US Radio 45 of 1993 (peak 5 9 weeks), Canada 46 of 1993, US BB 47 of 1993, Japan (Tokyo) 73 - Jul 1993 (4 weeks) |
| 21 | Michael Jackson | Smooth Criminal | 1988 | Holland 1 - Nov 1988 (12 weeks), Poland 1 - Nov 1988 (27 weeks), Belgium 1 - Nov 1988 (14 weeks), Switzerland 5 - Nov 1988 (23 weeks), US Billboard 7 - Nov 1988 (14 weeks), UK 8 - Nov 1988 (21 weeks), Japan (Tokyo) 9 - Nov 1988 (20 weeks), ODK Germany 9 - Nov 1988 (30 weeks) (2 weeks in top 10), Germany 10 - Jan 1989 (3 months), Sweden 12 - Jul 2009 (5 weeks), Austria 17 - Feb 1989 (3 months), POP 27 of 1989, Italy 43 of 1989, Scrobulate 77 of pop, US BB 93 of 1989, RYM 28 of 1988 |
| 22 | Michael Jackson | One Day in Your Life | 1981 | UK 1 - May 1981 (16 weeks), Holland 1 - Jul 1981 (12 weeks), Belgium 1 - Jul 1981 (12 weeks), Eire 1 for 2 weeks - Jun 1981, Springbok 1 - Aug 1981 (16 weeks), UK Gold (certified by BPI in Jun 1981), Brazil 9 of 1975, South Africa 13 of 1981, US Billboard 55 - Apr 1981 (7 weeks), UKMIX 938 |
| 23 | Michael Jackson | In the Closet | 1992 | Spain 1 for 1 week - Aug 1992, US Gold (certified by RIAA in Jun 1992), US Billboard 6 - Apr 1992 (20 weeks), Poland 7 - May 1992 (8 weeks), UK 8 - May 1992 (8 weeks), Holland 9 - May 1992 (7 weeks), France 10 - Jul 1992 (1 week), Norway 10 - May 1992 (1 week), Belgium 13 - May 1992 (8 weeks), ODK Germany 15 - May 1992 (22 weeks), Sweden 16 - May 1992 (3 weeks), Germany 16 - May 1992 (2 months), Switzerland 25 - May 1992 (3 weeks), Italy 30 of 1992, Japan (Tokyo) 36 - May 1992 (2 weeks), US Radio 47 of 1992 (peak 2 8 weeks), US BB 66 of 1992 |
| 24 | Michael Jackson | Off the Wall | 1980 | Norway 4 - Jan 1980 (11 weeks), US Gold (certified by RIAA in Feb 1989), UK 7 - Nov 1979 (12 weeks), Sweden (alt) 9 - Jan 1980 (10 weeks), D.Marsh 9 of 1980, US Billboard 10 - Feb 1980 (17 weeks), Record World 10 - 1980, POP 19 of 1980, Springbok 20 - Apr 1980 (3 weeks), Holland 23 - Jan 1980 (5 weeks), Canada 69 of 1980, WABC NY 71 of 1980, US Radio 77 of 1980 (peak 10 7 weeks), US BB 79 of 1980, Switzerland 81 - Jul 2009 (1 week), US CashBox 84 of 1980, RYM 146 of 1979 |
| 25 | Michael Jackson | Got to Be There | 1971 | Canada 1 - Nov 1971 (8 weeks), Keener 2 - Oct 1971 (8 weeks), US Billboard 4 - Oct 1971 (14 weeks), Record World 4 - 1971, UK 5 - Feb 1972 (11 weeks), France 8 - Feb 1972 (1 week), US Radio 28 of 1971 (peak 3 10 weeks), D.Marsh 31 of 1971, Brazil 35 of 1972, Canada 38 of 1971, WABC NY 44 of 1971, KQV 61 of 1971, DDD 75 of 1971 |
| 26 | Michael Jackson | Who is It | 1992 | Sweden 3 - Aug 1992 (6 weeks), Poland 3 - Jul 1992 (13 weeks), France 4 - Nov 1992 (4 weeks), Austria 5 - Aug 1992 (2 months), Belgium 5 - Jul 1992 (8 weeks), ODK Germany 9 - Jul 1992 (19 weeks) (3 weeks in top 10), UK 10 - Jul 1992 (7 weeks), Norway 10 - Jul 1992 (2 weeks), Germany 11 - Jul 1992 (4 months), US Billboard 14 - Apr 1993 (18 weeks), Switzerland 14 - Aug 1992 (14 weeks), Holland 15 - Jul 1992 (6 weeks), US Radio 40 of 1993 (peak 4 8 weeks), Japan (Tokyo) 44 - Sep 1992 (8 weeks), Canada 64 of 1993, Italy 98 of 1992 |
| 27 | Michael Jackson | Leave Me Alone | 1989 | Eire 1 for 1 week - Mar 1989, UK 2 - Feb 1989 (13 weeks), Belgium 2 - Mar 1989 (10 weeks), MTV Video of the year 1989 (Nominated), Poland 3 - Mar 1989 (15 weeks), Sweden 5 - Mar 1989 (7 weeks), Holland 6 - Feb 1989 (7 weeks), Norway 6 - Mar 1989 (9 weeks), Switzerland 10 - Mar 1989 (7 weeks), Austria 15 - Apr 1989 (3 months), ODK Germany 16 - Mar 1989 (13 weeks), Germany 22 - Mar 1989 (2 months), Italy 87 of 1989, RYM 183 of 1987 |
| 28 | Michael Jackson | Give in to Me | 1993 | France 1 - Feb 1993 (4 weeks), Poland 1 - Feb 1993 (30 weeks), New Zealand 1 for 4 weeks - Apr 1993, UK 2 - Feb 1993 (10 weeks), Holland 3 - Feb 1993 (10 weeks), Sweden 3 - Mar 1993 (13 weeks), Belgium 6 - Mar 1993 (10 weeks), Switzerland 7 - Mar 1993 (16 weeks), Norway 7 - Mar 1993 (5 weeks), ODK Germany 10 - Mar 1993 (19 weeks) (2 weeks in top 10), Germany 13 - Mar 1993 (2 months), Austria 18 - Apr 1993 (2 months), Australia 24 of 1993 |
| 29 | Michael Jackson | Stranger in Moscow | 1996 | Italy 1 for 1 week - Oct 1996, UK 4 - Nov 1996 (13 weeks), Sweden 4 - Oct 1996 (5 weeks), Switzerland 5 - Sep 1996 (15 weeks), Holland 9 - Sep 1996 (8 weeks), Austria 11 - Sep 1996 (3 months), Italy 16 of 1996, ODK Germany 21 - Sep 1996 (19 weeks), Poland 26 - Sep 1996 (8 weeks), Belgium 26 - Oct 1996 (3 weeks), Japan (Tokyo) 29 - Dec 1996 (6 weeks), US Billboard 91 - Aug 1997 (2 weeks) |
| 30 | Michael Jackson | One More Chance | 2003 | Japan (Tokyo) 1 - Oct 2003 (10 weeks), UK 5 - Dec 2003 (7 weeks), Belgium 20 - Dec 2003 (2 weeks), Holland 23 - Dec 2003 (5 weeks), Switzerland 24 - Dec 2003 (2 weeks), ODK Germany 29 - Dec 2003 (7 weeks), Poland 50 - Jan 2004 (1 week), US Billboard 83 - Dec 2003 (5 weeks), RYM 101 of 1970 |
| 31 | Michael Jackson | She's Out of My Life | 1980 | UK 3 - May 1980 (11 weeks), US Gold (certified by RIAA in Feb 1989), Record World 7 - 1980, US Billboard 10 - Apr 1980 (16 weeks), Holland 19 - Aug 1980 (7 weeks), Belgium 29 - Sep 1980 (1 week), D.Marsh 33 of 1980, US BB 65 of 1980, US Radio 74 of 1980 (peak 10 7 weeks), US CashBox 94 of 1980, WABC NY 97 of 1980, Switzerland 97 - Jul 2009 (1 week) |
| 32 | Michael Jackson | Jam | 1992 | Spain 1 for 1 week - Sep 1992, Belgium 8 - Sep 1992 (8 weeks), Holland 9 - Sep 1992 (6 weeks), UK 13 - Sep 1992 (6 weeks), Sweden 18 - Sep 1992 (2 weeks), ODK Germany 18 - Sep 1992 (11 weeks), Switzerland 22 - Sep 1992 (4 weeks), Germany 24 - Oct 1992 (1 month), US Billboard 26 - Jul 1992 (14 weeks), Austria 30 - Oct 1992 (1 month), Japan (Tokyo) 48 - Jul 1992 (5 weeks), Italy 55 of 1992, US Radio 101 of 1992 (peak 9 5 weeks) |
| 33 | Michael Jackson | Human Nature | 1983 | Canada 3 - Aug 1983 (12 weeks), US Billboard 7 - Jul 1983 (14 weeks), Belgium 11 - Sep 1983 (5 weeks), Holland 14 - Aug 1983 (7 weeks), Sweden 38 - Jul 2009 (1 week), Switzerland 46 - Jul 2009 (3 weeks), UK 62 - Jul 2009 (2 weeks), ODK Germany 64 - Oct 1983 (3 weeks), US Radio 65 of 1983 (peak 7 7 weeks), US CashBox 79 of 1983, US BB 89 of 1983, Canada 90 of 1983, RYM 95 of 1983 |
| 34 | Michael Jackson | Rockin' Robin | 1972 | US Billboard 2 - Mar 1972 (13 weeks), Record World 2 - 1972, UK 3 - May 1972 (14 weeks), WABC NY 11 of 1972, US CashBox 13 of 1972, Canada 14 - Apr 1972 (3 weeks), US Radio 20 of 1972 (peak 2 9 weeks), POP 22 of 1972, Australia Goset 23 - Jun 1972 (10 weeks), D.Marsh 33 of 1972, US BB 41 of 1972 |
| 35 | Michael Jackson | Another Part of Me | 1988 | Sweden 2 - Sep 1988 (7 weeks), Belgium 3 - Aug 1988 (8 weeks), Switzerland 5 - Aug 1988 (8 weeks), Poland 9 - Aug 1988 (10 weeks), Holland 10 - Aug 1988 (7 weeks), ODK Germany 10 - Aug 1988 (14 weeks) (1 week in top 10), US Billboard 11 - Jul 1988 (13 weeks), Germany 14 - Aug 1988 (2 months), UK 15 - Sep 1988 (6 weeks), Austria 20 - Oct 1988 (2 months), US Radio 117 of 1988 (peak 11 5 weeks) |
| 36 | Michael Jackson | PYT (Pretty Young Thing) | 1984 | Belgium 7 - Mar 1984 (9 weeks), US Billboard 10 - Oct 1983 (15 weeks), UK 11 - Mar 1984 (9 weeks), Canada 11 - Oct 1983 (8 weeks), Holland 13 - Mar 1984 (7 weeks), France (SNEP) 15 - May 1984 (1 month), Poland 19 - May 1984 (6 weeks), ODK Germany 51 - May 1984 (5 weeks), Switzerland 92 - Jul 2009 (1 week), US CashBox 96 of 1983, US Radio 98 of 1983 (peak 10 6 weeks), RYM 180 of 1983 |
| 37 | Michael Jackson | History | 1997 | UK 5 - Jul 1997 (8 weeks), Germany 14 - Jul 1997 (3 months), ODK Germany 14 - Jul 1997 (20 weeks), Holland 16 - Jul 1997 (11 weeks), Sweden 16 - Aug 1997 (2 weeks), Switzerland 16 - Aug 1997 (14 weeks), Belgium 17 - Jul 1997 (12 weeks), Poland 28 - Jul 1997 (10 weeks), Japan (Tokyo) 39 - Jul 1997 (7 weeks) |
| 38 | Michael Jackson | Liberian Girl | 1989 | Eire 1 for 1 week - Jul 1989, France 2 - Jul 1989 (4 weeks), Poland 4 - Nov 1987 (22 weeks), Belgium 10 - Jul 1989 (8 weeks), Switzerland 12 - Jul 1989 (11 weeks), UK 13 - Jul 1989 (7 weeks), Holland 15 - Jul 1989 (6 weeks), ODK Germany 23 - Jul 1989 (12 weeks) |
| 39 | Michael Jackson | Ghosts | 1997 | UK 5 - Jul 1997 (8 weeks), France 6 - Aug 1997 (2 weeks), ODK Germany 14 - Jul 1997 (20 weeks), Holland 16 - Jul 1997 (11 weeks), Switzerland 16 - Aug 1997 (14 weeks), Poland 34 - Aug 1997 (2 weeks), Japan (Tokyo) 39 - Aug 1997 (5 weeks) |
| 40 | Michael Jackson | Gone Too Soon | 1993 | Poland 10 - Dec 1993 (12 weeks), Belgium 11 - Jan 1994 (4 weeks), Holland 31 - Dec 1993 (5 weeks), UK 33 - Dec 1993 (5 weeks), Switzerland 33 - Jan 1994 (3 weeks), Japan (Tokyo) 44 - Jan 1992 (8 weeks), ODK Germany 45 - Dec 1993 (6 weeks) |
| 41 | Michael Jackson | Farewell My Summer Love | 1984 | Belgium 2 - Jun 1984 (7 weeks), UK 7 - Jun 1984 (12 weeks), Poland 24 - Jun 1984 (8 weeks), US Billboard 38 - May 1984 (12 weeks), ODK Germany 51 - Aug 1984 (7 weeks) |
| 42 | Michael Jackson | I Wanna Be Where You Are | 1972 | Record World 10 - 1972, US Billboard 16 - May 1972 (11 weeks), D.Marsh 23 of 1972, WABC NY 79 of 1972, US CashBox 80 of 1972, US Radio 134 of 1972 (peak 16 3 weeks) |
| 43 | Michael Jackson | Cry | 2001 | Sweden 5 - Jan 2002 (7 weeks), UK 25 - Dec 2001 (4 weeks), ODK Germany 76 - Dec 2001 (4 weeks), Japan (Tokyo) 99 - Jan 2002 (1 week) |
| 44 | Michael Jackson | Ain't No Sunshine | 1972 | UK 8 - Aug 1972 (13 weeks), France 9 - Oct 1972 (1 week), Holland 16 - Nov 1972 (10 weeks), Switzerland 99 - Jul 2009 (1 week) |
| 45 | Michael Jackson | Childhood | 1995 | Australia 36 of 1995, Japan (Tokyo) 50 - Jun 1995 (6 weeks), RYM 168 of 1995 |
| 46 | Michael Jackson | Happy (Love Theme From 'Lady Sings the Blues') | 1976 | Australia Goset 33 - Oct 1973 (5 weeks), Brazil 42 of 1976, UK 52 - Jul 1983 (4 weeks) |
| 47 | Michael Jackson | Smile | 2009 | Switzerland 70 - Jul 2009 (2 weeks), ODK Germany 71 - Jul 2009 (2 weeks), UK 74 - Jul 2009 (1 week) |
| 48 | Michael Jackson | Music & Me | 1973 | Brazil 14 of 1973, Holland 34 - Dec 1973 (3 weeks) |
| 49 | Michael Jackson | Butterflies | 2001 | US Billboard 14 - Nov 2001 (20 weeks), US BB 64 of 2002 |
| 50 | Michael Jackson | We're Almost There | 1975 | UK 46 - Aug 1981 (4 weeks), US Billboard 54 - Mar 1975 (8 weeks) |
| 51 | Michael Jackson | Just A Little Bit Of You | 1975 | US Billboard 23 - Jun 1975 (12 weeks), Record World 28 - 1975 |
| 52 | Michael Jackson | With a Child's Heart | 1973 | Record World 37 - 1973, US Billboard 50 - May 1973 (7 weeks) |
| 53 | Michael Jackson | Dangerous | 2009 | Switzerland 78 - Jul 2009 (1 week), ODK Germany 99 - Jul 2009 (1 week) |
| 54 | Michael Jackson | The Cheater | 2004 | Japan (Tokyo) 43 - Dec 2004 (5 weeks) |
| 55 | Michael Jackson | Gotta Put Your Heart On The Line | 1997 | Japan (Tokyo) 46 - Dec 1997 (10 weeks) |
| 56 | Michael Jackson | Unbreakable | 2001 | Japan (Tokyo) 61 - Nov 2001 (3 weeks) |
| 57 | Michael Jackson | Billie Jean (2006) | 2006 | UK 11 - Mar 2006 (5 weeks) |
| 58 | Michael Jackson | Don't Stop 'Til You Get Enough (2006) | 2006 | UK 17 - Mar 2006 (3 weeks) |
| 59 | Michael Jackson | Thriller Megamix | 2008 | UK 96 - Sep 2008 (1 week) |
| 60 | Michael Jackson | Hollywood Tonight | 2011 | ODK Germany 55 - May 2011 (3 weeks) |
| 61 | Michael Jackson | You Can't Win | 1979 | US Billboard 81 - Feb 1979 (3 weeks) |
| 62 | Michael Jackson | I Saw Mommy Kissing Santa Claus | 1987 | UK 91 - Dec 1987 (4 weeks) |
| 63 | Michael Jackson | This is It | 2009 | Holland 22 - Oct 2009 (4 weeks) |
| 64 | Michael Jackson | Maria (You Were The Only One) | 2009 | Switzerland 62 - Jul 2009 (1 week) |
| 65 | Michael Jackson | Girlfriend | 1980 | UK 41 - Jul 1980 (5 weeks) |
| 66 | Michael Jackson | Girl You're So Together | 1984 | UK 33 - Aug 1984 (9 weeks) |
| 67 | Michael Jackson | Be Not Always | 1984 | Poland 23 - Aug 1984 (4 weeks) |
| 68 | Michael Jackson | Can't Get Out of the Rain | 1983 | RYM 4 of 1983 |
| 69 | Michael Jackson | Get On the Floor | 1983 | RYM 14 of 1983 |
| 70 | Michael Jackson | I Can't Help It | 1979 | RYM 20 of 1979 |
| 71 | Michael Jackson | Working Day & Night | 1979 | RYM 42 of 1979 |
| 72 | Michael Jackson | You Can Cry on My Shoulder | 1972 | RYM 140 of 1972 |
In addition to the above listed songs Michael Jackson also contributed to the following entries:
| | | | | |
| --- | --- | --- | --- | --- |
| # | Artist | Song Title | Year | Chart Entries |
| 1 | Paul McCartney & Michael Jackson | Say Say Say | 1983 | US Billboard 1 - Oct 1983 (21 weeks), Canada 1 - Oct 1983 (15 weeks), Sweden (alt) 1 - Nov 1983 (16 weeks), Norway 1 - Oct 1983 (15 weeks), Canada RPM 1 for 4 weeks - Dec 1983, Europe 1 for 3 weeks - Dec 1983, France 1 for 1 week - Dec 1983, UK 2 - Oct 1983 (15 weeks), France (SNEP) 2 - Nov 1983 (4 months), Switzerland 2 - Nov 1983 (17 weeks), Belgium 2 - Oct 1983 (10 weeks), US Platinum (certified by RIAA in May 1992), US BB 3 of 1984, US Radio 3 of 1983 (peak 1 15 weeks), Springbok 3 - Dec 1983 (16 weeks), Holland 4 - Oct 1983 (8 weeks), ARC 5 of 1983 (peak 1 18 weeks), Italy 5 of 1983, Poland 8 - Oct 1983 (5 weeks), Austria 10 - Dec 1983 (4 months), ODK Germany 12 - Oct 1983 (19 weeks), South Africa 14 of 1984, US CashBox 16 of 1983, Germany 17 - Jan 1984 (3 months), Billboard 50th song 35, Canada 39 of 1984, 55th Billboard 100 40 (1983), Billboard100 41, Brazil 45 of 1984, France (InfoDisc) 74 of the 1980s (peak 2, 26 weeks, 825k sales estimated, 1983), OzNet 722, UK Silver (certified by BPI in Nov 1983), RYM 189 of 1983 |
| 2 | Michael Jackson & Janet Jackson | Scream | 1995 | Japan (Tokyo) 1 - May 1995 (13 weeks), Finland 1 for 1 week - Jun 1995, Italy 1 for 2 weeks - Jun 1995, New Zealand 1 for 4 weeks - Jun 1995, Europe 1 for 4 weeks - Jun 1995, Spain 1 for 1 week - Jun 1995, Norway 2 - Jun 1995 (9 weeks), Poland 2 - Jan 1995 (13 weeks), MTV Video of the year 1995 (Nominated), US Platinum (certified by RIAA in Jul 1995), UK 3 - Jun 1995 (14 weeks), Holland 3 - Jun 1995 (7 weeks), Switzerland 3 - Jun 1995 (19 weeks), US Billboard 5 - Jun 1995 (17 weeks), Belgium 5 - Jun 1995 (7 weeks), ODK Germany 8 - Jun 1995 (14 weeks) (2 weeks in top 10), Germany 16 - Jun 1995 (2 months), Austria 17 - Jul 1995 (2 months), Italy 26 of 1995, Switzerland 28 of 1995, Japan (Osaku) 35 of 1995 (peak 4 18 weeks), Australia 36 of 1995, US CashBox 46 of 1995, US BB 56 of 1995, US Radio 78 of 1995 (peak 19 1 week), Brazil 79 of 1995, Canada 87 of 1995, RYM 168 of 1995 |
| 3 | Michael Jackson & Siedah Garrett | I Just Can't Stop Loving You | 1987 | UK 1 - Aug 1987 (12 weeks), US Billboard 1 - Aug 1987 (14 weeks), Holland 1 - Aug 1987 (11 weeks), Norway 1 - Aug 1987 (9 weeks), Belgium 1 - Aug 1987 (12 weeks), Eire 1 for 1 week - Aug 1987, Europe 1 for 7 weeks - Aug 1987, Switzerland 2 - Aug 1987 (15 weeks), Germany 2 - Aug 1987 (3 months), ODK Germany 2 - Aug 1987 (14 weeks) (7 weeks in top 10), US Gold (certified by RIAA in Sep 1987), Sweden 6 - Aug 1987 (3 weeks), Austria 7 - Sep 1987 (4 months), Springbok 7 - Sep 1987 (21 weeks), Italy 9 of 1987, US CashBox 19 of 1987, Switzerland 21 of 1987, Poland 21 - Aug 1987 (6 weeks), US Radio 24 of 1987 (peak 1 8 weeks), Canada 33 of 1987, ARC 39 of 1987 (peak 1 11 weeks), US BB 45 of 1987, POP 63 of 1987, Brazil 74 of 1987, Germany 309 of the 1980s (peak 2 9 weeks) |
| 4 | Paul McCartney & Michael Jackson | The Girl is Mine | 1982 | Spain 1 for 1 week - Jan 1983, US Billboard 2 - Nov 1982 (17 weeks), Norway 2 - Nov 1982 (12 weeks), US Gold (certified by RIAA in Jan 1983), Springbok 5 - Dec 1982 (14 weeks), UK 8 - Nov 1982 (11 weeks), Belgium 8 - Nov 1982 (4 weeks), Holland 12 - Oct 1982 (7 weeks), Poland 12 - Nov 1982 (8 weeks), US CashBox 16 of 1982, ARC 20 of 1983 (peak 2 14 weeks), US Radio 23 of 1982 (peak 2 11 weeks), WABC NY 33 of 1982, Brazil 38 of 1983, US BB 49 of 1983, ODK Germany 53 - Jan 1983 (4 weeks), Canada 61 of 1982 |
| 5 | The Jackson 5, Mick Jagger & Michael Jackson | State of Shock | 1984 | Spain 1 for 1 week - Sep 1984, Norway 2 - Jul 1984 (8 weeks), US Billboard 3 - Jun 1984 (15 weeks), Canada 3 - Jun 1984 (10 weeks), US Gold (certified by RIAA in Aug 1984), Belgium 6 - Jun 1984 (9 weeks), Holland 8 - Jun 1984 (8 weeks), Switzerland 11 - Jul 1984 (10 weeks), Poland 12 - Jul 1984 (9 weeks), Sweden (alt) 13 - Aug 1984 (4 weeks), UK 14 - Jul 1984 (10 weeks), ODK Germany 23 - Jul 1984 (11 weeks), US CashBox 35 of 1984, US Radio 40 of 1984 (peak 3 8 weeks), US BB 61 of 1984, POP 71 of 1984, Italy 99 of 1984 |
| 6 | Michael Jackson & Akon | Hold My Hand | 2010 | ODK Germany 7 - Dec 2010 (15 weeks) (3 weeks in top 10), Germany 2000s 7 - Dec 2010 (7 weeks), UK 10 - Dec 2010 (8 weeks), US Billboard 39 - Dec 2010 (9 weeks), Italy 45 of 2010 |
| 7 | Michael Jackson & Akon | Wanna Be Startin' Somethin' 2008 | 2008 | Sweden 3 - Jan 2008 (6 weeks), Switzerland 29 - Feb 2008 (10 weeks), ODK Germany 63 - Apr 2008 (8 weeks), Australia (ARIA) 65 of 2008, UK 69 - Feb 2008 (4 weeks), US Billboard 81 - Feb 2008 (3 weeks) |
| 8 | 3T & Michael Jackson | Why? | 1996 | UK 2 - Aug 1996 (9 weeks), Holland 10 - Aug 1996 (10 weeks), Switzerland 11 - Sep 1996 (12 weeks), Belgium 19 - Sep 1996 (9 weeks), Sweden 20 - Sep 1996 (1 week), Austria 21 - Oct 1996 (2 months), ODK Germany 29 - Sep 1996 (13 weeks), Poland 32 - Aug 1996 (7 weeks) |
| 9 | Michael Jackson & Justin Timberlake | Love Never Felt So Good | 2014 | ODK Germany 18 - May 2014 (22 weeks), Italy 33 of 2014, POP 54 of 2014, US BB 78 of 2014, Chart2000.com song 51 of 2014 |
| 10 | Stevie Wonder & Michael Jackson | Get It | 1988 | Belgium 12 - May 1988 (7 weeks), Holland 14 - May 1988 (5 weeks), Sweden 20 - May 1988 (1 week), Poland 35 - Jun 1988 (2 weeks), UK 37 - May 1988 (4 weeks), US Billboard 80 - May 1988 (6 weeks) |
| 11 | Michael Jackson & will.i.am | The Girl Is Mine 2008 | 2008 | Holland 17 - Feb 2008 (5 weeks), ODK Germany 21 - Feb 2008 (11 weeks), UK 32 - Jan 2008 (6 weeks), Switzerland 47 - Feb 2008 (8 weeks) |
| 12 | Michael Jackson & Diana Ross | Ease On Down The Road | 1978 | Record World 36 - 1978, US Billboard 41 - Sep 1978 (9 weeks), UK 45 - Nov 1978 (7 weeks) |
| 13 | Michael Jackson & Fergie | Beat It 2008 | 2009 | Sweden 8 - Jul 2009 (8 weeks), Austria 14 - Jul 2009 (2 months), Switzerland 26 - Feb 2008 (6 weeks) |
| 14 | Michael Jackson & Janet Jackson | Scream (David Morales Remix) | 1995 | UK 43 - Jun 1995 (2 weeks) |
| 15 | Jermaine & Michael Jackson | Tell Me I'm Not Dreaming | 1984 | France 10 - May 1984 (1 week) |