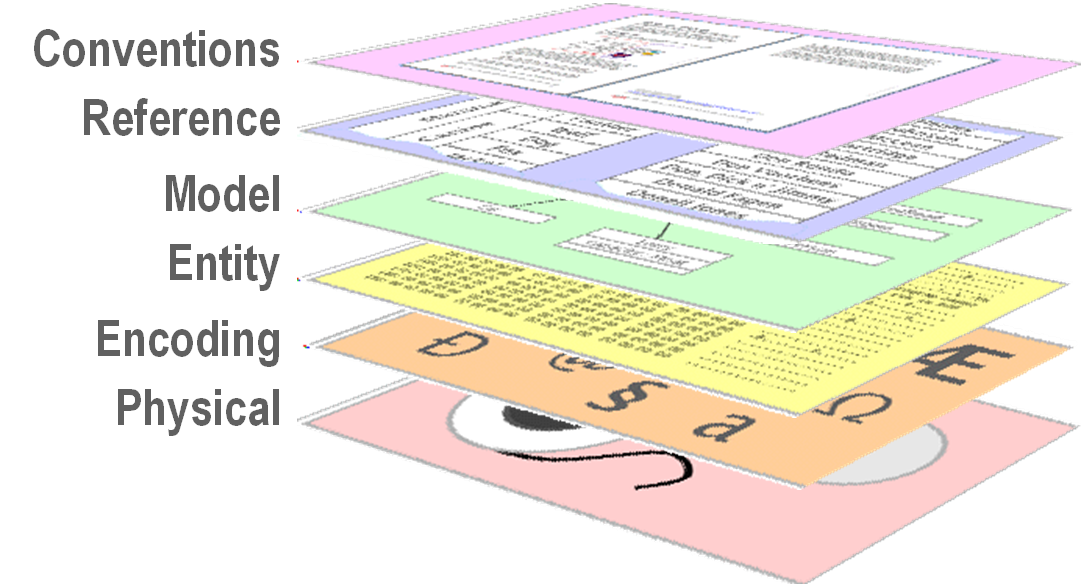 A complete description of the way that a piece of data is held. Any piece of data can be described in a number of levels:
Each level relies on the level below and enables the level above. To be complete a Data Form description has to define each level, failure to be clear at any of these levels will give rise to confusion when data is integrated between groups and systems.
A good information architect will be aware of the implementation constraints that various systems impose. It is important to carefully document the parts of the information architecture that are constrained by the user's needs, and the parts that are flexible. Documenting the range of choices for flexible elements is a difficult task but will enable the implementors to select the best options, rather than artificially constraining elements to the technologies that the architect happens to be familiar with.
Links to this page
The following pages link to here: Accessibility, Comma Seperated Values, Data Convention, Data Form, Data Migration, Data Model, Encoding, Format, jpeg, mp3, Physical Media, Reference Integrity, Transport
---
---