| | |
| --- | --- |
| Some Notes on Information Architecture | |
This set of pages are a work in progress. They contain a growing collection of personal notes about the field of Information Architecture.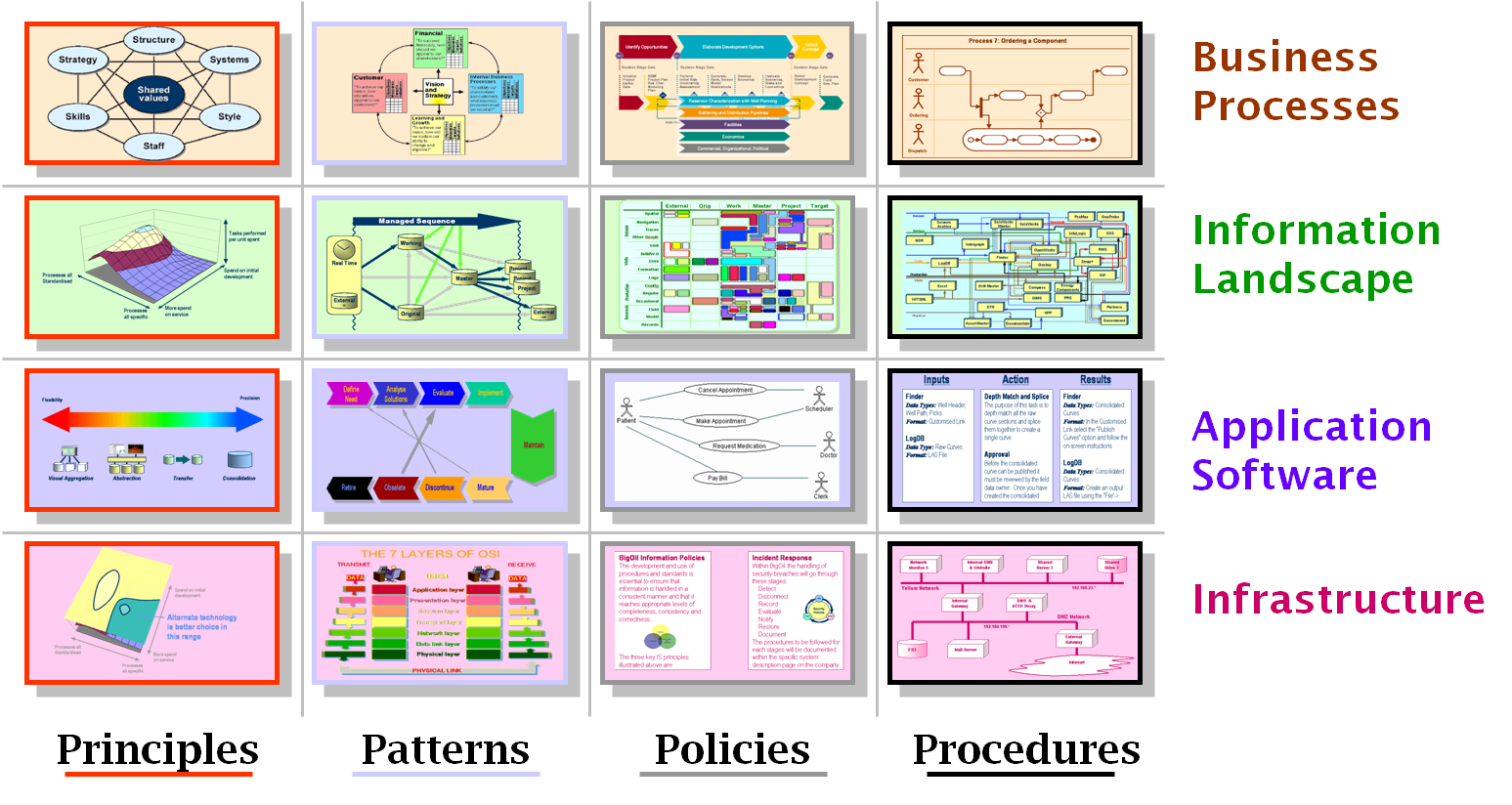 Information Architecture is a vital part of every interaction with a computer based system. There is no such thing as having "no Information Architecture", but there are many systems that are built without an Information Architect. Over the last few years I have spent an increasing proportion of my time following a specific set of activities, and I have come to see that this Information Architecture approach is a crucial element in many situations.
As a practitioner I am finding that a growing number of the projects I am involved in have critical dependency on clearly defining the underlying concepts. Looking back I can see that the most successful systems I have been involved with all invested a significant effort to make sure the key concepts were clearly described, discussed and agreed by the stakeholders at an early stage.
I have picked up tricks and suggestions from a wide variety of different sources. These have gradually evolved into a set of techniques to:
discuss the shape with domain experts that don't have a computer science background
consolidate input from a variety of contradictory sources into a consistent picture
define how to embed this information into a system Recently more and more of these have come from sources that discuss the discipline of Information Architecture. Recently I have realised that while the way I do this type of work has become systematic I don't have a clear view of how these elements all relate to each other, in other words while I am doing "Information Architecture" I have trouble explaining what that terms means to my clients.
This collection is my first attempt to gather all the threads of the subject into a single place and impose enough order on the result to be able to discuss the subject. The goal of this material is to help me understand the subject, if you find it valuable then I would be pleased to hear from you. If there are things you disagree with I would be happy to discuss the topic, since that will help my understanding as well. If no one is getting any value from this material I might, at some future date, remove it.
Unlike the music data at this site this is a personal effort, and as a consequence explicitly not in the public domain. As a personal effort any mistakes, bad speling or confusion are mine.
Steve Hawtin
Questions
There are a variety of questions that readers have asked about the information on these pages:
Why not a Wiki: Why not make the site a Wiki, getting input from others would help surely?
---
---