| | |
| --- | --- |
| Song artist 260 - The Animals | |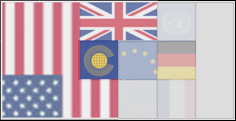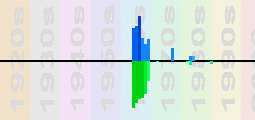 This page lists the song chart entries of The Animals.A list of the hit albums by The Animals is also available. The songs are listed with the most widely successful first.
The Alan Price Combo changed to The Animals when Eric Burdon joined. They recorded as Eric Burdon & The Animals, Eric Burdon & War, Eric Burdon & Jimmy Witherspoon and Eric Burdon Band.
| | | | | |
| --- | --- | --- | --- | --- |
| # | Artist | Song Title | Year | Chart Entries |
| 1 | The Animals | House of the Rising Sun | 1964 | UK 1 - Jun 1964 (12 weeks), US Billboard 1 - Aug 1964 (11 weeks), Record World 1 - 1964, Keener 1 - Jul 1964 (5 weeks), Canada 1 - Aug 1964 (13 weeks), Canada RPM 1 for 1 week - Sep 1964, NZ Lever 1 - Aug 1964 (4 weeks), Grammy Hall of Fame in 1999 (1964), France 4 - Oct 1972 (3 weeks), DDD 4 of 1964, Flanders 5 - Aug 1964 (3 months), Poland 6 - Oct 1982 (6 weeks), Europe 7 of the 1960s (1964), Germany 9 - Jan 1965 (4 months), Brazil 11 of 1965, D.Marsh 11 of 1964, WABC NY 14 of 1964, KQV 16 of 1964, US Radio 17 of 1964 (peak 1 9 weeks), Vinyl Surrender 24 (1964), nuTsie 27 of 1960s, US BB 38 of 1964, US invalid BB 38 of 1964, POP 38 of 1964, US CashBox 53 of 1964, Acclaimed 55 (1964), Poland 61 of all time, Italy 66 of 1965, DMDB 68 (1964), Scrobulate 80 of oldies, 89 in 2FM list, Rolling Stone 122, Belgium 124 of all time, TheQ 227, RIAA 240, OzNet 275, Germany 296 of the 1960s (peak 9 17 weeks), UKMIX 741, RYM 5 of 1964, one of the Rock and Roll Hall of Fame 500 |
| 2 | The Animals | We Gotta Get Out of This Place | 1965 | Grammy Hall of Fame in 2011 (1965), UK 2 - Jul 1965 (12 weeks), Record World 12 - 1965, Holland 12 - Aug 1965 (8 weeks), US Billboard 13 - Aug 1965 (11 weeks), DDD 28 of 1965, D.Marsh 35 of 1965, Canada 37 - Sep 1965 (4 weeks), US invalid BB 38 of 1965, POP 38 of 1965, Scrobulate 66 of 60s, US BB 86 of 1965, US Radio 132 of 1965 (peak 13 4 weeks), Rolling Stone 233, Acclaimed 623 (1965), OzNet 714, RYM 17 of 1965, one of the Rock and Roll Hall of Fame 500 |
| 3 | The Animals | San Franciscan Nights | 1967 | Canada RPM 1 for 1 week - Sep 1967, Australia Goset 4 - Sep 1967 (11 weeks), Keener 6 - Aug 1967 (5 weeks), Holland 6 - Sep 1967 (10 weeks), UK 7 - Oct 1967 (10 weeks), NZ Listner 7 - Oct 1967 (7 weeks), Record World 8 - 1967, US Billboard 9 - Aug 1967 (10 weeks), Canada 14 - Aug 1967 (9 weeks), Germany 25 - Oct 1967 (1 month), US CashBox 77 of 1967, Canada 93 of 1967, US Radio 115 of 1967 (peak 9 3 weeks), RYM 44 of 1967 |
| 4 | The Animals | Don't Bring Me Down | 1966 | Canada 3 - May 1966 (11 weeks), UK 6 - Jun 1966 (8 weeks), Record World 11 - 1966, US Billboard 12 - May 1966 (10 weeks), Keener 17 - Jun 1966 (5 weeks), Holland 17 - Jun 1966 (7 weeks), NZ Listner 19 - Aug 1966 (1 week), Germany 20 - Aug 1966 (1 month), Italy 72 of 1966, US CashBox 73 of 1966, DDD 101 of 1966, US Radio 125 of 1966 (peak 12 5 weeks), RYM 105 of 1966 |
| 5 | The Animals | When I Was Young | 1967 | Australia Goset 2 - May 1967 (10 weeks), Canada 5 - Apr 1967 (9 weeks), NZ Listner 5 - Jun 1967 (6 weeks), Holland 7 - May 1967 (12 weeks), Keener 14 - Apr 1967 (4 weeks), US Billboard 15 - Apr 1967 (9 weeks), Record World 16 - 1967, US invalid BB 24 of 1967, POP 24 of 1967, D.Marsh 36 of 1967, UK 45 - Jun 1967 (3 weeks), US Radio 139 of 1967 (peak 15 3 weeks), RYM 36 of 1967 |
| 6 | The Animals | It's My Life | 1965 | Norway 5 - Dec 1965 (8 weeks), UK 7 - Oct 1965 (11 weeks), NZ Listner 12 - Mar 1966 (2 weeks), D.Marsh 12 of 1965, Canada 16 - Nov 1965 (8 weeks), Holland 17 - Nov 1965 (10 weeks), US Billboard 23 - Nov 1965 (12 weeks), Record World 24 - 1966, DDD 64 of 1965, US CashBox 77 of 1966, RYM 15 of 1965 |
| 7 | The Animals | Sky Pilot | 1968 | France 5 - Jan 1970 (2 weeks), Canada 7 - May 1968 (8 weeks), Australia Goset 9 - Mar 1968 (13 weeks), US Billboard 14 - Jun 1968 (14 weeks), Record World 14 - 1968, Australia 20 of 1968, Keener 25 - May 1968 (2 weeks), UK 40 - Feb 1968 (3 weeks), US BB 70 of 1968, KQV 80 of 1968, US CashBox 92 of 1968, US Radio 124 of 1968 (peak 14 3 weeks), RYM 43 of 1968 |
| 8 | The Animals | Don't Let Me Be Misunderstood | 1965 | UK 3 - Feb 1965 (9 weeks), Canada 5 - Feb 1965 (11 weeks), Keener 13 - Mar 1965 (3 weeks), US Billboard 15 - Feb 1965 (10 weeks), Record World 20 - 1965, Holland 26 - Mar 1965 (8 weeks), DDD 46 of 1965, US Radio 163 of 1965 (peak 15 2 weeks), Rolling Stone 315, Acclaimed 1105 (1965), RYM 20 of 1965 |
| 9 | The Animals | See See Rider | 1966 | Canada RPM 1 for 2 weeks - Oct 1966, Canada 2 - Sep 1966 (10 weeks), Australia Goset 8 - Oct 1966 (14 weeks), US Billboard 10 - Sep 1966 (10 weeks), Record World 10 - 1966, Keener 11 - Oct 1966 (5 weeks), US CashBox 86 of 1966, US Radio 118 of 1966 (peak 10 5 weeks) |
| 10 | The Animals | Monterey | 1968 | Canada 3 - Dec 1967 (9 weeks), Australia Goset 8 - Jan 1968 (11 weeks), Keener 10 - Dec 1967 (4 weeks), US Billboard 15 - Dec 1967 (9 weeks), Record World 17 - 1968, NZ Listner 20 - Mar 1968 (1 week), Holland 35 - Feb 1968 (1 week), US Radio 128 of 1968 (peak 15 2 weeks), RYM 191 of 1967 |
| 11 | The Animals | Bring it On Home to Me | 1965 | Holland 3 - May 1965 (15 weeks), UK 7 - Apr 1965 (11 weeks), Canada 11 - May 1965 (10 weeks), Keener 22 - May 1965 (2 weeks), Record World 23 - 1965, US Billboard 32 - May 1965 (6 weeks), RYM 102 of 1965 |
| 12 | The Animals | I'm Crying | 1964 | UK 8 - Sep 1964 (10 weeks), Keener 17 - Oct 1964 (3 weeks), US Billboard 19 - Sep 1964 (9 weeks), Record World 19 - 1964, Canada 33 - Nov 1964 (4 weeks), DDD 105 of 1964, US Radio 174 of 1964 (peak 19 1 week), RYM 100 of 1964 |
| 13 | The Animals | Ring of Fire | 1969 | Holland 4 - Feb 1969 (9 weeks), Springbok 6 - Apr 1969 (5 weeks), Australia Goset 10 - Feb 1969 (10 weeks), Germany 24 - Apr 1969 (1 month), UK 35 - Jan 1969 (5 weeks), RYM 197 of 1969 |
| 14 | The Animals | Help Me Girl | 1966 | UK 14 - Oct 1966 (9 weeks), Australia Goset 17 - Jan 1967 (8 weeks), Keener 18 - Nov 1966 (4 weeks), Canada 22 - Dec 1966 (8 weeks), US Billboard 29 - Nov 1966 (9 weeks), Record World 31 - 1966 |
| 15 | The Animals | Inside Looking Out | 1966 | UK 12 - Feb 1966 (8 weeks), Holland 24 - Mar 1966 (6 weeks), Record World 32 - 1966, US Billboard 34 - Feb 1966 (7 weeks) |
| 16 | The Animals | Good Times | 1967 | UK 20 - Sep 1967 (11 weeks), ODK Germany 53 - Feb 1988 (5 weeks), RYM 44 of 1967 |
| 17 | The Animals | Gonna Send You Back To Walker (Gonna Send You Back To Georgia) | 1964 | Canada 25 - Sep 1964 (6 weeks), US Billboard 57 - Sep 1964 (3 weeks), RYM 110 of 1964 |
| 18 | The Animals | Anything | 1968 | Keener 23 - Mar 1968 (2 weeks), US Billboard 80 - Apr 1968 (4 weeks) |
| 19 | The Animals | Baby Let Me Take You Home | 1964 | UK 21 - Apr 1964 (8 weeks), RYM 110 of 1964 |
| 20 | The Animals | The Night | 1983 | US Billboard 48 - Aug 1983 (10 weeks) |
| 21 | The Animals | Boom Boom | 1964 | US Billboard 43 - Dec 1964 (7 weeks), RYM 124 of 1964 |
| 22 | The Animals | We Gotta Get Out Of This Place (1990) | 1990 | UK 85 - Sep 1990 (2 weeks) |
| 23 | The Animals | House Of The Rising Sun (1982) | 1982 | UK 11 - Sep 1982 (10 weeks) |
| 24 | The Animals | House Of The Rising Sun (1972) | 1972 | UK 25 - Oct 1972 (6 weeks) |
| 25 | The Animals | White Houses | 1968 | US Billboard 67 - Nov 1968 (8 weeks) |
| 26 | The Animals | Talkin' 'Bout You | 1964 | RYM 5 of 1964 |
| 27 | The Animals | Take it Easy | 1964 | RYM 100 of 1964 |
| 28 | The Animals | Blue Feeling | 1964 | RYM 124 of 1964 |
| 29 | The Animals | I'm Going to Change the World | 1965 | RYM 15 of 1965 |
| 30 | The Animals | I Can't Believe It | 1965 | RYM 17 of 1965 |
| 31 | The Animals | Club-A-Go-Go | 1965 | RYM 20 of 1965 |
| 32 | The Animals | For Miss Caulker | 1965 | RYM 102 of 1965 |
| 33 | The Animals | Cheating | 1966 | RYM 105 of 1966 |
| 34 | The Animals | A Girl Named Sandoz | 1967 | RYM 36 of 1967 |
| 35 | The Animals | Ain't That So | 1967 | RYM 191 of 1967 |
| 36 | The Animals | I'm an Animal | 1969 | RYM 197 of 1969 |