| | |
| --- | --- |
| Album artist 452 - P Diddy | |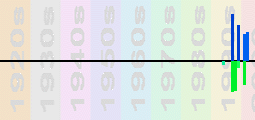 This page lists the album chart runs of P Diddy. The albums are listed with the most widely successful first.
Like the artist Prince the rapper Sean Combs has used a range of different names during his career. For example "Sean John Combs", "Puff Daddy" and "Diddy". The name he is most widely associated with is "P Diddy", so we have converted the other names to match this.
Unfortunately this leads to some strange effects, for example in order to ensure he is credited with the album "No Way Out" we have to modify the artist's name to "P Diddy & The Bad Boys Family" while it was, in reality, credited to "Puff Daddy & The Family". However we feel that this is a reasonable way to ensure all his entries are credited.
| | | | | |
| --- | --- | --- | --- | --- |
| # | Artist | Album Title | Year | Chart Entries |
| 1 | P Diddy | No Way Out | 1997 | Billboard 1 - Aug 1997 (66 weeks) (4 weeks at number 1) (12 weeks in top 10), US num 1 for 4 weeks - Aug 1997, Canada 1 for 3 weeks - 1997, Switzerland 1 - Aug 1997 (17 weeks), US 7 X Platinum (certified by RIAA in Sep 2000), ODK Germany 2 - Aug 1997 (24 weeks) (6 weeks in top 10), Germany 2 - Aug 1997 (8 weeks), Austria 2 - Jul 1997 (4 months), Europe Platinum (certified by IFIP in 1998), UK Gold (certified by BPI in Oct 1997), France Gold (certified by SNEP Feb 1998), Sweden 6 - Aug 1997 (14 weeks), UK 8 - Aug 1997 (13 weeks), US BB 9 of 1997, US sales 7 M (according to RIAA), Norway 11 - Aug 1997 (10 weeks), Italy 78 of 1997, France (InfoDisc) 93 of 1997 (peak 18, 11 weeks), Australia (ARIA) 99 of 1997 |
| 2 | P Diddy | Press Play | 2006 | Billboard 1 - Nov 2006 (33 weeks) (1 week at number 1) (2 weeks in top 10), US num 1 for 1 week - Nov 2006, US Gold (certified by RIAA in Nov 2006), UK Gold (certified by BPI in Jan 2007), France Gold (certified by SNEP Dec 2007), Switzerland 8 - Oct 2006 (11 weeks), UK 11 - Oct 2006 (15 weeks), ODK Germany 32 - Oct 2006 (9 weeks), France (InfoDisc) 39 of 2006 (peak 31, 58 weeks), US BB 69 of 2006, Chart2000.com album 100 of 2007 |
| 3 | P Diddy | Forever | 1999 | Billboard 2 - Sep 1999 (27 weeks) (2 weeks in top 10), US Platinum (certified by RIAA in Sep 1999), ODK Germany 4 - Sep 1999 (31 weeks) (4 weeks in top 10), Germany 4 - Sep 1999 (6 weeks), UK Gold (certified by BPI in Apr 2000), Switzerland 7 - Sep 1999 (11 weeks), UK 9 - Sep 1999 (4 weeks), Austria 19 - Sep 1999 (3 months), Sweden 40 - Sep 1999 (1 week), US BB 45 of 1999 |
| 4 | P Diddy | We Invented the Remix, Vol. 1 | 2002 | US num 1 for 1 week - Jun 2002, US Platinum (certified by RIAA in Jun 2002), UK Gold (certified by BPI in Oct 2002), UK 17 - Aug 2002 (2 weeks) |
| 5 | P Diddy | The Saga Continues | 2001 | Billboard 2 - Jul 2001 (19 weeks) (4 weeks in top 10), Canada Gold (certified by CRIA in Sep 2001), ODK Germany 14 - Sep 2001 (6 weeks), Germany 14 - Sep 2001 (1 week), US BB 52 of 2001 |