| | |
| --- | --- |
| Album artist 6 - Bruce Springsteen | |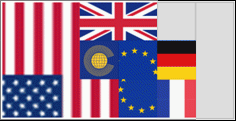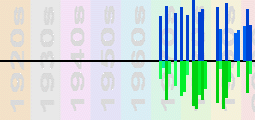 This page lists the album chart runs of Bruce Springsteen. A list of songs by Bruce Springsteen can be found here. The albums are listed with the most widely successful first.
For two years was part of Steel Mill before they split up, three of them became members of his backing group, The E-Street Band.
| | | | | |
| --- | --- | --- | --- | --- |
| # | Artist | Album Title | Year | Chart Entries |
| 1 | Bruce Springsteen | Born In The USA | 1984 | UK 1 - Jun 1984 (130 weeks), Billboard 1 - Jun 1984 (128 weeks) (7 weeks at number 1) (70 weeks in top 10), US CashBox 1 of 1985, US 1 of 1985, US num 1 for 7 weeks - Jul 1984, US BB 1 of 1984, Canada 1 for 13 weeks - 1984, ODK Germany 1 - Jun 1984 (86 weeks) (11 weeks at number 1) (31 weeks in top 10), Germany 1 for 11 weeks - Jul 1985, Germany 1 - Jul 1984 (59 weeks), Austria 1 - Jul 1984 (17 months), Switzerland 1 - Jun 1984 (58 weeks), Norway 1 - Apr 1984 (66 weeks), Sweden 1 - Jun 1984 (63 weeks), Australia num 1 for 8 weeks - Oct 1984, New Zealand 1 for 15 - Nov 1984, Grammy Hall of Fame in 2012 (1984), US 15 X Platinum (certified by RIAA in Apr 1995), UK 3 x Platinum (certified by BPI in Jul 1985), Germany 2 x Platinum (certified by BMieV in 1989), Diamond in Canada (certified in Jul 1985), Australia (Kent) 2 of 1985 (peak 1), US sales 15 M (according to RIAA), Grammy in 1984 (Nominated), Italy 3 of 1985, France Best 3 of 1984, Billboard200 5, New Zealand 6 of all time (1984, 16 X Platinum), BEA 6 of 1984, Global 7 - 27 M claimed, Melody Maker 9 of 1984, Holland free40 12 of 1984, France (InfoDisc) 19 of 1985 (peak 2, 21 weeks), Worldwide 21 - 20 M, Fox101 25, RS100 28, Internet 31 - 24 M claimed (1984), UK Radio2 34, Finland 47 of all time (claimed 108,048) (1984), DMDB 54, NARM 56, Defin200 56 (1984), RS Reader's 64, Guiness 70, WXPN 80 (1984), Radio Caroline 82 (1984), Rolling Stone 85, PopVortex 99 (1984), WTMD 145, Acclaimed 148 (1984), RYM 39 of 1984, AVrev 59, Xgau rating A+ (1984) |
| 2 | Bruce Springsteen | Born To Run | 1975 | Library of Congress artifact added 2003 (1975), Grammy Hall of Fame in 2003 (1975), D.Marsh 1 of 1975, US 6 X Platinum (certified by RIAA in May 2000), UK Platinum (certified by BPI in Jul 1985), Billboard 3 - Sep 1975 (96 weeks) (11 weeks in top 10), BEA 3 of 1975, US 70s 4 - Sep 1975 (3 months), France Gold (certified by SNEP Apr 1995), WXPN 4 (1975), WTMD 6, RS100 8, US sales 6 M (according to RIAA), Sweden 13 - Nov 1975 (18 weeks), Fox101 14, NARM 15, Defin200 15 (1975), US BB 16 of 1975, Guiness 16, UK 17 - Nov 1975 (50 weeks), DMDB 17, Acclaimed 17 (1975), PopVortex 18 (1975), Rolling Stone 18, Virgin 20, Norway 26 - Jul 1999 (4 weeks), German RS100 28, US CashBox 31 of 1975, RS Reader's 32, Channel4 37, Belgium 52 of all time (1975), Radio Caroline 73 (1975), Global 103 - 10 M claimed, RYM 7 of 1975, WFUV 2, AVrev 51, KEXP 363, Xgau rating A (1975) |
| 3 | Bruce Springsteen | Bruce Springsteen's Greatest Hits | 1995 | UK 1 - Mar 1995 (60 weeks), Billboard 1 - Mar 1995 (32 weeks) (2 weeks at number 1) (7 weeks in top 10), US num 1 for 2 weeks - Mar 1995, Canada 1 for 5 weeks - 1995, ODK Germany 1 - Mar 1995 (46 weeks) (7 weeks at number 1) (15 weeks in top 10), Germany 1 for 7 weeks - Apr 1995, Germany 1 - Mar 1995 (17 weeks), Europe num 1 for 8 weeks - Mar 1995, Austria 1 - Mar 1995 (6 months), Switzerland 1 - Mar 1995 (18 weeks), Norway 1 - Mar 1995 (47 weeks), Sweden 1 - Mar 1995 (71 weeks), Australia num 1 for 1 week - Mar 1995, New Zealand 1 for 4 - Mar 1995, US 4 X Platinum (certified by RIAA in Jul 1999), UK 2 x Platinum (certified by BPI in Sep 1995), Germany 2 x Platinum (certified by BMieV in 2001), Europe 5 x Platinum (certified by IFIP in 2003), France 2 X Gold (certified by SNEP Nov 1995), Italy 12 of 1995, US BB 21 of 1995, France (InfoDisc) 26 of 1995 (peak 1, 29 weeks), Australia (ARIA) 29 of 1995, US CashBox 33 of 1995, Global 103 - 10 M claimed |
| 4 | Bruce Springsteen | The River | 1980 | Billboard 1 - Nov 1980 (97 weeks) (4 weeks at number 1) (8 weeks in top 10), US num 1 for 4 weeks - Nov 1980, Canada 1 for 4 weeks - 1980, Norway 1 - Oct 1980 (68 weeks), D.Marsh 1 of 1980, US 5 X Platinum (certified by RIAA in Sep 2003), UK 2 - Oct 1980 (87 weeks), Sweden 2 - Oct 1980 (63 weeks), UK Platinum (certified by BPI in Nov 1981), France 2 X Gold (certified by SNEP Apr 1995), France (InfoDisc) 4 of 1980 (peak 3, 88 weeks), Germany Gold (certified by BMieV in 1989), BEA 5 of 1980, US BB 14 of 1980, Holland free40 16 of 1980, US sales 5 M (according to RIAA), US CashBox 30 of 1980, ODK Germany 31 - Nov 1980 (12 weeks), RS100 63, Global 131 - 8 M claimed, WXPN 155 (1980), WTMD 163, Acclaimed 242 (1980), Rolling Stone 250, Radio Caroline 287 (1980), RYM 38 of 1980, Xgau rating A- (1980) |
| 5 | Bruce Springsteen | Working On A Dream | 2009 | UK 1 - Feb 2009 (16 weeks), Billboard 1 - Feb 2009 (18 weeks) (1 week at number 1) (3 weeks in top 10), US num 1 for 1 week - Feb 2009, Canada 1 for 2 weeks - 2009, ODK Germany 1 - Feb 2009 (18 weeks) (2 weeks at number 1) (5 weeks in top 10), Germany 1 - Feb 2009 (6 weeks), Austria 1 - Feb 2009 (2 months), Switzerland 1 - Feb 2009 (25 weeks), Norway 1 - Feb 2009 (25 weeks), Sweden 1 - Jan 2009 (22 weeks), New Zealand 1 for 1 - Feb 2009, Canada Platinum (certified by CRIA in Mar 2009), US (Sup) Gold (certified by RIAA in Mar 2009), US BB 57 of 2009, Acclaim Year 91 of 2009, Australia (ARIA) 100 of 2009, Chart2000.com album 35 of 2009 |
| 6 | Bruce Springsteen | The Rising | 2002 | UK 1 - Aug 2002 (7 weeks), Billboard 1 - Aug 2002 (37 weeks) (2 weeks at number 1) (7 weeks in top 10), US num 1 for 2 weeks - Aug 2002, Canada 1 for 1 week - 2002, ODK Germany 1 - Aug 2002 (37 weeks) (4 weeks at number 1) (8 weeks in top 10), Germany 1 for 4 weeks - Aug 2002, Germany 1 - Aug 2002 (9 weeks), Europe num 1 for 1 week - Aug 2002, Norway 1 - Aug 2002 (13 weeks), Sweden 1 - Aug 2002 (24 weeks), US 2 X Platinum (certified by RIAA in Oct 2002), Switzerland 2 - Aug 2002 (10 weeks), Grammy in 2002 (Nominated), Germany Platinum (certified by BMieV in 2003), Europe Platinum (certified by IFIP in 2002), Austria 4 - Aug 2002 (2 months), UK Gold (certified by BPI in Aug 2002), France Gold (certified by SNEP Dec 2002), Holland free40 16 of 2002, US BB 22 of 2002, Italy 34 of 2002, Australia (ARIA) 99 of 2002, WXPN 140 (2002), WTMD 206, Acclaimed 1431 (2002), RYM 142 of 2002, WFUV 60, Chart2000.com album 37 of 2002 |
| 7 | Bruce Springsteen | Tunnel Of Love | 1987 | UK 1 - Oct 1987 (33 weeks), Billboard 1 - Oct 1987 (44 weeks) (1 week at number 1) (10 weeks in top 10), US num 1 for 1 week - Nov 1987, Canada 1 for 1 week - 1987, Norway 1 - Oct 1987 (22 weeks), Sweden 1 - Oct 1987 (20 weeks), US 3 X Platinum (certified by RIAA in Apr 1988), Switzerland 2 - Oct 1987 (30 weeks), UK Platinum (certified by BPI in Oct 1987), ODK Germany 3 - Oct 1987 (40 weeks) (6 weeks in top 10), Germany 3 - Oct 1987 (26 weeks), Germany Gold (certified by BMieV in 1987), Austria 6 - Nov 1987 (3 months), Holland free40 7 of 1987, France Best 12 of 1987, US BB 15 of 1987, Italy 18 of 1987, US CashBox 26 of 1987, France (InfoDisc) 35 of 1987 (peak 5, 18 weeks), WXPN 225 (1987), Rolling Stone 475, WTMD 479, Acclaimed 618 (1987), RYM 77 of 1987, Xgau rating A (1987) |
| 8 | Bruce Springsteen | Magic | 2007 | UK 1 - Oct 2007 (17 weeks), Billboard 1 - Oct 2007 (26 weeks) (2 weeks at number 1) (3 weeks in top 10), US num 1 for 2 weeks - Oct 2007, Canada 1 for 1 week - 2007, Europe num 1 for 3 weeks - Oct 2007, Norway 1 - Oct 2007 (34 weeks), Sweden 1 - Oct 2007 (31 weeks), US Platinum (certified by RIAA in Nov 2007), Europe Platinum (certified by IFIP in 2007), ODK Germany 3 - Oct 2007 (29 weeks) (4 weeks in top 10), Germany 3 - Oct 2007 (5 weeks), Switzerland 4 - Oct 2007 (15 weeks), Austria 9 - Nov 2007 (1 month), Acclaim Year 30 of 2007, Italy 31 of 2007, US BB 36 of 2007, Australia (ARIA) 75 of 2007, Radio Caroline 249 (2007), WTMD 493, Chart2000.com album 62 of 2007 |
| 9 | Bruce Springsteen | Live 1975-1985 | 1986 | Billboard 1 - Nov 1986 (26 weeks) (7 weeks at number 1) (11 weeks in top 10), US num 1 for 7 weeks - Nov 1986, Canada 1 for 7 weeks - 1986, US 13 X Platinum (certified by RIAA in Jul 1999), Sweden 2 - Nov 1986 (14 weeks), US sales 13 M (according to RIAA), Norway 3 - Nov 1986 (11 weeks), UK 4 - Nov 1986 (9 weeks), UK Gold (certified by BPI in Nov 1986), France Gold (certified by SNEP May 2001), Germany Gold (certified by BMieV in 1988), Switzerland 6 - Nov 1986 (13 weeks), ODK Germany 8 - Dec 1986 (16 weeks) (6 weeks in top 10), Germany 8 - Dec 1986 (7 weeks), Austria 8 - Dec 1986 (2 months), France Best 11 of 1986, US BB 19 of 1986, Italy 39 of 1986, Acclaimed 1879 (1986), RYM 16 of 1986, Xgau rating A- (1986) |
| 10 | Bruce Springsteen | Devils & Dust | 2005 | UK 1 - May 2005 (8 weeks), Billboard 1 - May 2005 (13 weeks) (1 week at number 1) (3 weeks in top 10), US num 1 for 1 week - May 2005, ODK Germany 1 - May 2005 (14 weeks) (2 weeks at number 1) (4 weeks in top 10), Germany 1 for 2 weeks - May 2005, Germany 1 - May 2005 (5 weeks), Europe num 1 for 3 weeks - May 2005, Switzerland 1 - May 2005 (7 weeks), Sweden 1 - Apr 2005 (13 weeks), Austria 2 - May 2005 (2 months), Norway 2 - May 2005 (9 weeks), US Gold (certified by RIAA in Aug 2005), UK Gold (certified by BPI in Aug 2005), Canada Gold (certified by CRIA in Feb 2006), Italy 27 of 2005, US BB 53 of 2005, Acclaimed 1972 (2005), Chart2000.com album 93 of 2005 |
| 11 | Bruce Springsteen | Darkness On The Edge Of Town | 1978 | D.Marsh 1 of 1978, BEA 1 of 1978, US 3 X Platinum (certified by RIAA in Jul 1999), UK Gold (certified by BPI in Jul 1981), Billboard 5 - Jun 1978 (89 weeks) (8 weeks in top 10), US 70s 7 - Jul 1978 (2 months), Sweden 9 - Jul 1978 (20 weeks), Norway 12 - Jul 1978 (3 weeks), Holland free40 13 of 1978, UK 14 - Jun 1978 (40 weeks), US BB 26 of 1978, US CashBox 38 of 1978, RS100 40, German RS100 48, WXPN 56 (1978), RS Reader's 63, WTMD 102, Acclaimed 110 (1978), Rolling Stone 151, Radio Caroline 260 (1978), RYM 15 of 1978, KEXP 202, Xgau rating B+ (1978) |
| 12 | Bruce Springsteen | Human Touch | 1992 | UK 1 - Apr 1992 (17 weeks), Europe num 1 for 6 weeks - Apr 1992, Austria 1 - Apr 1992 (4 months), Switzerland 1 - Apr 1992 (19 weeks), Norway 1 - Apr 1992 (12 weeks), Sweden 1 - Apr 1992 (20 weeks), Billboard 2 - Apr 1992 (27 weeks) (3 weeks in top 10), ODK Germany 2 - Apr 1992 (25 weeks) (8 weeks in top 10), Germany 2 - Apr 1992 (11 weeks), US Platinum (certified by RIAA in May 1992), UK Gold (certified by BPI in Mar 1992), Germany Gold (certified by BMieV in 1992), Holland free40 12 of 1992, Italy 16 of 1992, US BB 36 of 1992, US CashBox 45 of 1992, France (InfoDisc) 51 of 1992 (peak 3, 16 weeks) |
| 13 | Bruce Springsteen | Nebraska | 1982 | Sweden 2 - Oct 1982 (12 weeks), US Platinum (certified by RIAA in Jul 1989), UK 3 - Oct 1982 (19 weeks), Billboard 3 - Oct 1982 (29 weeks) (7 weeks in top 10), Norway 3 - Oct 1982 (12 weeks), BEA 3 of 1982, Melody Maker 7 of 1982, Holland free40 16 of 1982, US BB 26 of 1982, ODK Germany 37 - Oct 1982 (6 weeks), US CashBox 40 of 1982, German RS100 92, WXPN 121 (1982), Acclaimed 126 (1982), WTMD 198, Rolling Stone 224, UK Silver (certified by BPI in Nov 1982), RYM 9 of 1982, WFUV 55, KEXP 144, Xgau rating A- (1982) |
| 14 | Bruce Springsteen | Lucky Town | 1992 | UK 2 - Apr 1992 (11 weeks), Austria 2 - Apr 1992 (4 months), Switzerland 2 - Apr 1992 (15 weeks), Norway 2 - Apr 1992 (9 weeks), US Platinum (certified by RIAA in May 1992), Billboard 3 - Apr 1992 (23 weeks) (2 weeks in top 10), Sweden 3 - Apr 1992 (14 weeks), ODK Germany 4 - Apr 1992 (25 weeks) (5 weeks in top 10), Germany 4 - Apr 1992 (7 weeks), UK Gold (certified by BPI in Mar 1992), Germany Gold (certified by BMieV in 1992), Holland free40 7 of 1992, Italy 35 of 1992, US BB 38 of 1992, France (InfoDisc) 80 of 1992 (peak 6, 8 weeks) |
| 15 | Bruce Springsteen | Wrecking Ball | 2012 | Billboard 1 - Mar 2012 (26 weeks) (1 week at number 1) (4 weeks in top 10), US num 1 for 1 week - Mar 2012, ODK Germany 1 - Mar 2012 (20 weeks) (1 week at number 1) (4 weeks in top 10), Germany 1 - Mar 2012 (5 weeks), New Zealand 1 for 1 - Mar 2012, Acclaim Year 43 of 2012, Australia (ARIA) 82 of 2013, Chart2000.com album 37 of 2012 |
| 16 | Bruce Springsteen | We Shall Overcome, The Seeger Sessions | 2006 | Norway 1 - Apr 2006 (42 weeks), Sweden 1 - May 2006 (33 weeks), UK 3 - May 2006 (10 weeks), Billboard 3 - May 2006 (22 weeks) (2 weeks in top 10), US Gold (certified by RIAA in May 2006), Canada Gold (certified by CRIA in Jul 2007), ODK Germany 5 - May 2006 (23 weeks) (1 week in top 10), Germany 5 - May 2006 (3 weeks), Switzerland 5 - May 2006 (14 weeks), Austria 6 - May 2006 (2 months), Italy 16 of 2006, US BB 63 of 2006, Acclaimed 1615 (2006), RYM 17 of 2006, Chart2000.com album 66 of 2006 |
| 17 | Bruce Springsteen | The Ghost Of Tom Joad | 1995 | Europe Platinum (certified by IFIP in 1996), Sweden 3 - Nov 1995 (10 weeks), Norway 4 - Nov 1995 (16 weeks), US Gold (certified by RIAA in Aug 1996), UK Gold (certified by BPI in Dec 1995), France Gold (certified by SNEP Nov 1995), Switzerland 8 - Nov 1995 (13 weeks), Billboard 11 - Dec 1995 (14 weeks), Italy 13 of 1996, UK 16 - Nov 1995 (14 weeks), Austria 18 - Dec 1995 (4 months), ODK Germany 22 - Dec 1995 (24 weeks), France (InfoDisc) 59 of 1995 (peak 10, 16 weeks), US BB 69 of 1995, Acclaimed 946 (1995) |
| 18 | Bruce Springsteen | High Hopes | 2014 | Billboard 1 - Feb 2014 (14 weeks) (1 week at number 1) (2 weeks in top 10), US num 1 for 1 week - Feb 2014, Canada 1 for 1 week - 2014, ODK Germany 1 - Jan 2014 (12 weeks) (1 week at number 1) (4 weeks in top 10), Australia num 1 for 1 week - Jan 2014, New Zealand 1 for 2 - Jan 2014, Australia (ARIA) 39 of 2014, Chart2000.com album 74 of 2014 |
| 19 | Bruce Springsteen | The Wild, The Innocent & The E Street Shuffle | 1973 | US 2 X Platinum (certified by RIAA in Jul 1999), BEA 10 of 1973, WXPN 26 (1973), UK 33 - Jun 1985 (12 weeks), Sweden 34 - Jun 1985 (2 weeks), RS100 51, Billboard 59 - Jul 1975 (34 weeks), WTMD 80, Rolling Stone 132, Acclaimed 664 (1973), UK Silver (certified by BPI in Sep 1985), RYM 56 of 1973, Xgau rating A- (1973) |
| 20 | Bruce Springsteen | The Promise | 2010 | ODK Germany 1 - Nov 2010 (16 weeks) (1 week at number 1) (3 weeks in top 10), Germany 1 - Nov 2010 (4 weeks), US (Sup) Gold (certified by RIAA in Dec 2010), UK 7 - Nov 2010 (10 weeks), Billboard 16 - Dec 2010 (9 weeks) |
| 21 | Bruce Springsteen | Live In New York City | 2001 | US Platinum (certified by RIAA in May 2001), Norway 3 - Apr 2001 (8 weeks), Sweden 3 - Apr 2001 (5 weeks), Billboard 5 - Apr 2001 (8 weeks) (1 week in top 10), ODK Germany 9 - Apr 2001 (8 weeks) (1 week in top 10), Germany 9 - Apr 2001 (3 weeks), Austria 10 - Apr 2001 (1 month), UK 12 - Apr 2001 (6 weeks), Switzerland 13 - Apr 2001 (6 weeks), Italy 78 of 2001, US BB 101 of 2001 |
| 22 | Bruce Springsteen | Greetings From Asbury Park, N.J. | 1973 | US 2 X Platinum (certified by RIAA in Apr 1992), Sweden 35 - Jun 1985 (2 weeks), UK 41 - Jun 1985 (10 weeks), WXPN 47 (1973), Billboard 60 - Jul 1975 (43 weeks), WTMD 85, Rolling Stone 379, Acclaimed 1550 (1973), UK Silver (certified by BPI in Jul 1985), RYM 97 of 1973, WFUV 35, Xgau rating B+ (1973) |
| 23 | Bruce Springsteen | Greatest Hits | 2009 | Sweden 1 - Jun 2009 (14 weeks), UK 3 - Jun 2009 (10 weeks), Austria 12 - Jul 2009 (2 months), Switzerland 12 - Jun 2009 (13 weeks), ODK Germany 25 - Jun 2009 (12 weeks), Billboard 43 - Jan 2009 (17 weeks), Australia (ARIA) 98 of 2010 |
| 24 | Bruce Springsteen | The essential Bruce Springsteen | 2003 | Sweden 2 - Nov 2003 (10 weeks), US Platinum (certified by RIAA in Dec 2003), Norway 4 - Nov 2003 (11 weeks), Billboard 14 - Nov 2003 (13 weeks), Austria 28 - Dec 2003 (2 months), UK 32 - Nov 2003 (9 weeks), Switzerland 35 - Nov 2003 (1 week), Italy 98 of 2003, US BB 158 of 2003 |
| 25 | Bruce Springsteen | Live In Dublin | 2007 | Norway 2 - Jun 2007 (19 weeks), Sweden 2 - Jun 2007 (9 weeks), ODK Germany 11 - Jun 2007 (10 weeks), Germany 11 - Jun 2007 (1 week), UK 21 - Jun 2007 (3 weeks), Billboard 23 - Jun 2007 (5 weeks), Austria 23 - Jun 2007 (1 month), Switzerland 28 - Jun 2007 (6 weeks), Italy 85 of 2007, RYM 74 of 2007 |
| 26 | Bruce Springsteen | In Concert (MTV Plugged) | 1993 | Norway 3 - Apr 1993 (8 weeks), UK 4 - Apr 1993 (7 weeks), UK Gold (certified by BPI in Jun 1993), Switzerland 8 - Apr 1993 (9 weeks), Sweden 14 - May 1993 (8 weeks), ODK Germany 19 - May 1993 (14 weeks), Austria 26 - May 1993 (3 months), Italy 66 of 1993, Billboard 189 - Sep 1997 (1 week) |
| 27 | Bruce Springsteen | 18 Tracks | 1999 | Sweden 1 - Apr 1999 (16 weeks), Norway 2 - Apr 1999 (12 weeks), Austria 3 - Jan 1999 (3 months), ODK Germany 8 - May 1999 (14 weeks) (3 weeks in top 10), Germany 8 - Apr 1999 (3 weeks), Switzerland 11 - Apr 1999 (6 weeks), UK 23 - Apr 1999 (2 weeks), Italy 63 of 1998, Billboard 64 - May 1999 (6 weeks) |
| 28 | Bruce Springsteen | Tracks | 1998 | US Platinum (certified by RIAA in Dec 1998), Norway 4 - Jan 1998 (7 weeks), Sweden 11 - Nov 1998 (5 weeks), Billboard 27 - Nov 1998 (7 weeks), UK 50 - Nov 1998 (1 week), ODK Germany 63 - Nov 1998 (7 weeks) |
| 29 | Bruce Springsteen | The Collection - 1973-84 | 2010 | ODK Germany 15 - Aug 2010 (6 weeks), Germany 15 - Aug 2010 (1 week), UK 35 - Dec 2010 (4 weeks), Billboard 82 - Dec 2014 (1 week) |
| 30 | Bruce Springsteen | Born To Run - 30th Anniversary | 2005 | Sweden 7 - Nov 2005 (7 weeks), Norway 13 - Nov 2005 (1 week), Billboard 18 - Dec 2005 (6 weeks), UK 63 - Nov 2005 (1 week) |
| 31 | Bruce Springsteen | Hammersmith Odeon London '75 | 2006 | Norway 9 - Mar 2006 (6 weeks), UK 33 - Mar 2006 (1 week), ODK Germany 74 - Apr 2006 (1 week), Billboard 93 - Mar 2006 (2 weeks) |
| 32 | Bruce Springsteen | London Calling - Live In Hyde Park (DVD) | 2010 | ODK Germany 6 - Jul 2010 (13 weeks) (3 weeks in top 10), Germany 6 - Jul 2010 (3 weeks) |
| 33 | Bruce Springsteen | CHAPTER & VERSE | 2015 | ODK Germany 4 - Oct 2016 (5 weeks) (1 week in top 10), Australia (ARIA) 86 of 2015 |
| 34 | Bruce Springsteen | Ties That Bind: The River Collection | 2015 | ODK Germany 12 - Dec 2015 (8 weeks), Billboard 31 - Dec 2015 (3 weeks) |
| 35 | Bruce Springsteen | The Essential (Limited Edition) | 2003 | Sweden 25 - Feb 2009 (3 weeks), UK 28 - Nov 2003 (2 weeks) |
| 36 | Bruce Springsteen | The Promise: The Darkness On The Edge Of Town Story | 2010 | Billboard 27 - Dec 2010 (6 weeks) |
| 37 | Bruce Springsteen | Springsteen & I | 2013 | ODK Germany 22 - Nov 2013 (3 weeks) |
| 38 | Bruce Springsteen | Collection: 1973-2012 | 2013 | ODK Germany 23 - Apr 2013 (8 weeks) |
| 39 | Bruce Springsteen | The Album Collection Vol 1 1973-1984 | 2014 | ODK Germany 34 - Nov 2014 (2 weeks) |
| 40 | Bruce Springsteen | The Spirit Of Radio | 2014 | ODK Germany 38 - Jul 2014 (1 week) |
| 41 | Bruce Springsteen | Live At The Capitol Theater, Passiac, NJ - September 19th, 1978 | 2014 | ODK Germany 79 - Aug 2014 (1 week) |
| 42 | Bruce Springsteen | American Beauty (EP) | 2014 | Billboard 31 - May 2014 (1 week) |
| 43 | Bruce Springsteen | VH1 Storytellers | 2005 | ODK Germany 43 - Sep 2005 (2 weeks) |
| 44 | Bruce Springsteen | Live In Barcelona | 2003 | ODK Germany 38 - Dec 2003 (9 weeks) |
| 45 | Bruce Springsteen | Chimes of Freedom | 1987 | Xgau rating B- (1987) |
In addition to the above listed albums Bruce Springsteen also contributed to the following entries:
| | | | | |
| --- | --- | --- | --- | --- |
| # | Artist | Album Title | Year | Chart Entries |
| 1 | Bruce Springsteen & The E Street Band | Magic Tour Highlights (EP) | 2008 | Billboard 48 - Aug 2008 (1 week) |