| | |
| --- | --- |
| Song artist 34 - Celine Dion | |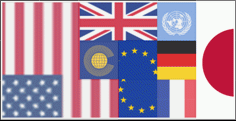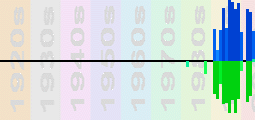 This page lists the song chart entries of Celine Dion.A list of the hit albums by Celine Dion is also available. The songs are listed with the most widely successful first.
For various reasons (described in one of the comments at the foot of the page), the song "The Last to Know" is listed here as "Last to Know"
| | | | | |
| --- | --- | --- | --- | --- |
| # | Artist | Song Title | Year | Chart Entries |
| 1 | Celine Dion | My Heart Will Go On | 1998 | UK 1 - Feb 1998 (21 weeks), US Billboard 1 - Feb 1998 (20 weeks), ARC 1 of 1998 (peak 1 25 weeks), Japan (Osaku) 1 of 1998 (peak 1 48 weeks), Japan (Tokyo) 1 - Dec 1997 (48 weeks), Holland 1 - Jan 1998 (20 weeks), Sweden 1 - Feb 1998 (17 weeks), Finland 1 for 1 week - Feb 1998, Austria 1 - Feb 1998 (6 months), Switzerland 1 - Jan 1998 (43 weeks), Switzerland 1 of 1998, Norway 1 - Feb 1998 (20 weeks), Belgium 1 - Feb 1998 (25 weeks), Germany 1 - Jan 1998 (6 months), ODK Germany 1 - Jan 1998 (40 weeks) (13 weeks at number 1) (21 weeks in top 10), Eire 1 for 6 weeks - Feb 1998, Canada RPM 1 for 6 weeks - Mar 1998, Canada 1 of 1998, Australia 1 for 4 weeks - Feb 1998, Europe 1 for 17 weeks - Feb 1998, Germany 1 for 13 weeks - Jan 1998, Spain 1 for 1 week - Apr 1998, Oscar in 1997 (film 'Titanic'), Grammy in 1998, Golden Globe in 1997 (film 'Titanic'), UK 2 x Platinum (certified by BPI in Apr 1998), France Diamond (certified by SNEP in Apr 1998), Germany 4 x Platinum (certified by BMieV in 1998), Poland 2 - Jan 1998 (20 weeks), Australia 3 of 1998, Italy 4 of 1998, US Gold (certified by RIAA in Mar 1998), Germany 7 of the 1990s (peak 1 24 weeks), POP 9 of 1998, Brazil 10 of 1998, US Radio 12 of 1998 (peak 1 16 weeks), US BB 13 of 1998, Europe 14 of the 1990s (1998), AFI 14, France (InfoDisc) 27 of the 1990s (peak 1, 22 weeks, 1,197k sales estimated, 1998), Scrobulate 67 of soundtrack, DMDB 76 (1997), OzNet 162, RIAA 246, UKMIX 248, Acclaimed 1784 (1998), Global 7 (10 M sold) - 1997, Party 48 of 1999 |
| 2 | Celine Dion | Because You Loved Me | 1996 | US Billboard 1 - Mar 1996 (33 weeks), Japan (Tokyo) 1 - Mar 1996 (19 weeks), Australia 1 of 1996, Australia 1 for 3 weeks - Aug 1996, ASCAP song of 1996, Oscar in 1996 (film 'Up Close & Personal') (Nominated), Grammy in 1996 (Nominated), Golden Globe in 1996 (film 'Up Close & Personal') (Nominated), US Platinum (certified by RIAA in Apr 1996), US BB 3 of 1996, Switzerland 3 - Jun 1996 (32 weeks), ARC 4 of 1996 (peak 1 22 weeks), Holland 4 - May 1996 (15 weeks), Poland 4 - May 1996 (20 weeks), Germany Gold (certified by BMieV in 1996), POP 4 of 1996, UK 5 - Jun 1996 (16 weeks), Belgium 5 - Jun 1996 (16 weeks), Canada 5 of 1996, US Radio 9 of 1996 (peak 1 21 weeks), Japan (Osaku) 11 of 1996 (peak 2 22 weeks), Sweden 12 - Aug 1996 (4 weeks), Germany 13 - Oct 1996 (3 months), ODK Germany 13 - May 1996 (38 weeks), Brazil 19 of 1996, Switzerland 20 of 1996, Austria 23 - Jun 1996 (3 months), UK Silver (certified by BPI in Jun 1996), Party 134 of 1999 |
| 3 | Celine Dion | The Power of Love | 1994 | US Billboard 1 - Nov 1993 (33 weeks), Canada RPM 1 for 2 weeks - Jan 1994, Australia 1 for 1 week - Apr 1994, US Platinum (certified by RIAA in Apr 1994), Poland 3 - Jan 1994 (16 weeks), UK 4 - Jan 1994 (10 weeks), US BB 4 of 1994, Sweden 4 - Feb 1994 (13 weeks), Belgium 4 - Mar 1994 (14 weeks), Australia 4 of 1994, Canada 10 of 1994, ARC 12 of 1994 (peak 1 18 weeks), Japan (Tokyo) 12 - Nov 1993 (21 weeks), Holland 18 - Mar 1994 (6 weeks), POP 18 of 1994, US CashBox 20 of 1994, US Radio 22 of 1994 (peak 3 16 weeks), Brazil 22 of 1994, Japan (Osaku) 49 of 1994 (peak 17 25 weeks), ODK Germany 57 - Feb 1994 (10 weeks) |
| 4 | Celine Dion | It's All Coming Back to Me Now | 1996 | Belgium 1 - Sep 1996 (20 weeks), Canada RPM 1 for 2 weeks - Oct 1996, US Billboard 2 - Aug 1996 (30 weeks), Sweden 2 - Nov 1996 (7 weeks), Poland 2 - Oct 1996 (14 weeks), US Platinum (certified by RIAA in Oct 1996), UK 3 - Oct 1996 (14 weeks), Holland 4 - Sep 1996 (14 weeks), ARC 5 of 1996 (peak 1 23 weeks), US Radio 11 of 1996 (peak 2 20 weeks), Canada 17 of 1996, US BB 18 of 1996, Australia 37 of 1996, ODK Germany 62 - Mar 1997 (8 weeks), Brazil 76 of 1996, Japan (Tokyo) 90 - Feb 1997 (2 weeks), OzNet 494, UK Silver (certified by BPI in Oct 1996) |
| 5 | Celine Dion | Think Twice | 1995 | UK 1 - Oct 1994 (31 weeks), Holland 1 - Feb 1995 (20 weeks), Norway 1 - Feb 1995 (23 weeks), Belgium 1 - Apr 1995 (24 weeks), Eire 1 for 9 weeks - Jan 1995, UK Platinum (certified by BPI in Jan 1995), Switzerland 6 - Apr 1995 (26 weeks), France 7 - Jan 1995 (1 week), Switzerland 9 of 1995, TOTP 10, Poland 13 - Feb 1995 (13 weeks), Australia 13 of 1995, Sweden 19 - Dec 1994 (3 weeks), ODK Germany 19 - Mar 1995 (33 weeks), Germany 24 - Apr 1995 (2 months), UKMIX 30, Japan (Tokyo) 53 - Sep 1994 (4 weeks), Canada 82 of 1994, US Billboard 95 - Aug 1994 (5 weeks) |
| 6 | Celine Dion | That's the Way it Is | 1999 | Japan (Tokyo) 1 - Oct 1999 (21 weeks), Spain 1 for 1 week - Jan 2000, Sweden 2 - Nov 1999 (9 weeks), Norway 3 - Nov 1999 (10 weeks), Germany Gold (certified by BMieV in 2000), Switzerland 5 - Nov 1999 (17 weeks), US Billboard 6 - Nov 1999 (28 weeks), Holland 7 - Nov 1999 (14 weeks), Austria 8 - Nov 1999 (4 months), Germany 8 - Jan 2000 (3 months), ODK Germany 8 - Nov 1999 (17 weeks) (6 weeks in top 10), UK 12 - Dec 1999 (11 weeks), Belgium 17 - Dec 1999 (10 weeks), US Radio 21 of 2000 (peak 3 16 weeks), Poland 25 - Nov 1999 (10 weeks), Italy 26 of 2000, US BB 28 of 2000, Brazil 90 of 2000, OzNet 533, Chart2000.com song 36 of 2000 |
| 7 | Celine Dion | All By Myself | 1997 | US Billboard 4 - Mar 1997 (20 weeks), US Gold (certified by RIAA in May 1997), UK 6 - Dec 1996 (13 weeks), Poland 10 - Jan 1997 (9 weeks), Sweden 11 - Mar 1997 (3 weeks), Belgium 14 - Dec 1996 (11 weeks), Norway 15 - Dec 1996 (4 weeks), ARC 27 of 1997 (peak 1 16 weeks), Japan (Tokyo) 30 - Feb 1997 (6 weeks), Austria 34 - Dec 1996 (3 months), Holland 35 - Dec 1996 (2 weeks), Switzerland 36 - Jan 1997 (1 week), US Radio 38 of 1997 (peak 7 11 weeks), Brazil 46 of 1997, US BB 49 of 1997, ODK Germany 55 - Dec 1996 (10 weeks), Canada 58 of 1997, POP 59 of 1997, UK Silver (certified by BPI in Dec 1996) |
| 8 | Celine Dion | A New Day Has Come | 2002 | Spain 1 for 1 week - May 2002, Switzerland 2 - Mar 2002 (16 weeks), Norway 3 - Mar 2002 (10 weeks), US Gold (certified by RIAA in May 2003), Germany 5 - Mar 2002 (3 months), ODK Germany 6 - Mar 2002 (14 weeks) (6 weeks in top 10), UK 7 - Mar 2002 (10 weeks), Japan (Tokyo) 7 - Feb 2002 (15 weeks), Sweden 8 - Mar 2002 (7 weeks), Belgium 9 - Mar 2002 (12 weeks), Austria 10 - Mar 2002 (3 months), Holland 19 - Mar 2002 (10 weeks), US Billboard 22 - Mar 2002 (20 weeks), Italy 41 of 2002, Poland 42 - Mar 2002 (11 weeks), US BB 91 of 2002, Germany 258 of the 2000s (peak 6 9 weeks), OzNet 541, Chart2000.com song 63 of 2002 |
| 9 | Celine Dion | If You Asked Me To | 1992 | Canada RPM 1 for 2 weeks - May 1992, US Billboard 4 - Apr 1992 (22 weeks), Canada 4 of 1992, US Radio 12 of 1992 (peak 2 11 weeks), Japan (Tokyo) 15 - May 1992 (14 weeks), Brazil 15 of 1992, US CashBox 18 of 1992, Poland 18 - Aug 1992 (8 weeks), Holland 27 - Aug 1992 (3 weeks), US BB 28 of 1992, ARC 33 of 1992 (peak 3 16 weeks), UK 57 - Jul 1992 (5 weeks), Japan (Osaku) 65 of 1992 (peak 12 17 weeks) |
| 10 | Celine Dion | I Drove All Night | 2003 | Belgium 1 - Mar 2003 (15 weeks), Canada Billboard 1 for 5 weeks - Mar 2003, Japan (Tokyo) 6 - Feb 2003 (13 weeks), Switzerland 11 - Mar 2003 (8 weeks), Norway 11 - Mar 2003 (5 weeks), Sweden 20 - Mar 2003 (1 week), ODK Germany 22 - Mar 2003 (9 weeks), Austria 28 - Mar 2003 (3 months), US Billboard 45 - Feb 2003 (13 weeks) |
| 11 | Celine Dion | Where Does My Heart Beat Now | 1991 | US Billboard 4 - Dec 1990 (23 weeks), Norway 4 - Mar 1991 (4 weeks), Japan (Tokyo) 11 - Jan 1991 (17 weeks), Brazil 15 of 1991, Belgium 21 - Mar 1991 (4 weeks), Holland 24 - Feb 1991 (4 weeks), US CashBox 34 of 1991, US Radio 35 of 1991 (peak 4 10 weeks), US BB 37 of 1991, POP 63 of 1991, UK 72 - Mar 1991 (4 weeks) |
| 12 | Celine Dion | Taking Chances | 2007 | Canada Gold (certified by CRIA in Jul 2008), Switzerland 5 - Nov 2007 (13 weeks), Japan (Tokyo) 8 - Nov 2007 (7 weeks), Austria 12 - Nov 2007 (2 months), Norway 16 - Nov 2007 (1 week), ODK Germany 25 - Nov 2007 (10 weeks), UK 40 - Nov 2007 (4 weeks), Italy 45 of 2007, US Billboard 54 - Dec 2007 (7 weeks), POP 58 of 2008 |
| 13 | Celine Dion | I'm Alive | 2002 | Belgium 1 - Aug 2002 (26 weeks), ODK Germany 4 - Aug 2002 (20 weeks) (9 weeks in top 10), France Gold (certified by SNEP in Dec 2002), Austria 5 - Sep 2002 (4 months), Germany 5 - Aug 2002 (3 months), Sweden 6 - Aug 2002 (3 weeks), Switzerland 7 - Aug 2002 (17 weeks), UK 17 - Aug 2002 (6 weeks), Holland 23 - Aug 2002 (11 weeks), Poland 48 - Jul 2002 (5 weeks), Germany 148 of the 2000s (peak 4 11 weeks), OzNet 480 |
| 14 | Celine Dion | Misled | 1994 | France 9 - Oct 1994 (1 week), UK 15 - Apr 1994 (9 weeks), US Billboard 23 - Apr 1994 (19 weeks), Canada 31 of 1994, Japan (Tokyo) 33 - Dec 1993 (12 weeks), US Radio 67 of 1994 (peak 13 7 weeks), ODK Germany 83 - Jun 1994 (3 weeks) |
| 15 | Celine Dion | Pour Que Tu M'aimes Encore | 1995 | Belgium 2 - May 1995 (22 weeks), France Platinum (certified by SNEP in Aug 1995), Holland 3 - Sep 1995 (20 weeks), Sweden 4 - Jan 1996 (7 weeks), France (InfoDisc) 4 of the 1990s (peak 1, 33 weeks, 955k sales estimated, 1995), UK 7 - Sep 1995 (9 weeks), Poland 7 - Aug 1995 (16 weeks), Switzerland 17 - Sep 1995 (20 weeks), ODK Germany 39 - Dec 2011 (3 weeks), Europe 71 of the 1990s (1995) |
| 16 | Celine Dion | The Power of The Dream | 1996 | Australia 1 of 1996, Australia 1 for 3 weeks - Aug 1996, Poland 24 - Aug 1996 (6 weeks) |
| 17 | Celine Dion | To Love You More | 1996 | Japan 3 of all time (international songs) (sales 1.26), Japan (Tokyo) 6 - Oct 1995 (22 weeks), Japan (Osaku) 24 of 1996 (peak 1 18 weeks), Brazil 77 of 1999 |
| 18 | Celine Dion | Falling Into You | 1996 | Poland 3 - Feb 1996 (18 weeks), Norway 8 - Mar 1996 (8 weeks), UK 10 - Mar 1996 (10 weeks), Switzerland 19 - Mar 1996 (16 weeks), Belgium 20 - Mar 1996 (6 weeks), Holland 21 - Mar 1996 (6 weeks), Austria 37 - May 1996 (1 month), ODK Germany 71 - Apr 1996 (7 weeks) |
| 19 | Celine Dion | Love Can Move Mountains | 1993 | Canada 20 of 1993, US Billboard 36 - Nov 1992 (17 weeks), UK 46 - Nov 1992 (2 weeks), ODK Germany 61 - Jan 1993 (8 weeks), US Radio 110 of 1993 (peak 14 3 weeks) |
| 20 | Celine Dion | Nothing Broken But My Heart | 1992 | Canada 23 of 1992, US Billboard 29 - Aug 1992 (20 weeks), Japan (Tokyo) 30 - Sep 1992 (13 weeks), US Radio 82 of 1992 (peak 7 7 weeks) |
| 21 | Celine Dion | One Heart | 2003 | Sweden 16 - Jun 2003 (1 week), Belgium 24 - Jun 2003 (4 weeks), Austria 25 - Jul 2003 (2 months), UK 27 - Sep 2003 (2 weeks), Switzerland 36 - Jun 2003 (2 weeks), ODK Germany 56 - Jun 2003 (9 weeks) |
| 22 | Celine Dion | Only One Road | 1995 | UK 8 - May 1995 (8 weeks), Poland 10 - Jul 1995 (11 weeks), Belgium 17 - Jul 1995 (9 weeks), US Billboard 93 - Jan 1995 (3 weeks) |
| 23 | Celine Dion | Goodbye's (The Saddest Word) | 2002 | Belgium 22 - Nov 2002 (8 weeks), Switzerland 35 - Dec 2002 (1 week), Holland 37 - Jan 2003 (3 weeks), UK 38 - Dec 2002 (2 weeks), ODK Germany 56 - Dec 2002 (10 weeks) |
| 24 | Celine Dion | Be The Man | 1997 | Japan (Tokyo) 3 - Oct 1997 (28 weeks), Japan (Osaku) 53 of 1998 (peak 6 20 weeks) |
| 25 | Celine Dion | (If There Was) Any Other Way | 1991 | France 7 - Aug 1991 (1 week), Japan (Tokyo) 16 - Apr 1991 (7 weeks), US Billboard 35 - Apr 1991 (12 weeks) |
| 26 | Celine Dion | Treat Her Like a Lady | 1999 | France 5 - Jun 1999 (1 week), Austria 20 - May 1999 (2 months), UK 29 - Jul 1999 (3 weeks), ODK Germany 64 - Apr 1999 (9 weeks) |
| 27 | Celine Dion | Ne partez pas sans moi | 1988 | EuroVision Song Contest winner 1988 (for Switzerland in Dublin), Switzerland 11 - May 1988 (4 weeks), Belgium 13 - May 1988 (4 weeks) |
| 28 | Celine Dion | Tout l'or des hommes | 2003 | Switzerland 10 - Oct 2003 (9 weeks), Belgium 20 - Oct 2003 (7 weeks), ODK Germany 77 - Nov 2003 (1 week) |
| 29 | Celine Dion | A World To Believe In | 2007 | Japan (Tokyo) 85 - Dec 2007 (1 week) |
| 30 | Celine Dion | D'amour Ou D'amitie | 1982 | France (SNEP) 6 - Apr 1983 (3 months), France (InfoDisc) 183 of the 1980s (peak 5, 30 weeks, 492k sales estimated, 1982) |
| 31 | Celine Dion | The Colour of my Love | 1994 | Japan (Tokyo) 93 - Feb 1994 (2 weeks) |
| 32 | Celine Dion | Halfway to Heaven | 1992 | Japan (Tokyo) 44 - Jun 1992 (3 weeks) |
| 33 | Celine Dion | Did You Give Enough Love | 1992 | Japan (Tokyo) 50 - May 1992 (12 weeks) |
| 34 | Celine Dion | Last To Know | 1991 | Japan (Tokyo) 36 - Sep 1991 (5 weeks) |
| 35 | Celine Dion | Alone | 2007 | UK 85 - Nov 2007 (2 weeks) |
| 36 | Celine Dion | Je Sais Pas | 1995 | Poland 7 - Dec 1995 (10 weeks), France (InfoDisc) 122 of the 1990s (peak 1, 22 weeks, 506k sales estimated, 1995) |
| 37 | Celine Dion | Zora sourit | 1998 | Switzerland 25 - Sep 1998 (6 weeks), Poland 25 - Sep 1998 (6 weeks) |
| 38 | Celine Dion | The Reason | 1997 | UK 11 - Dec 1997 (8 weeks) |
| 39 | Celine Dion | Call the Man | 1997 | UK 11 - Jun 1997 (6 weeks) |
| 40 | Celine Dion | I Want You to Need Me | 2000 | Switzerland 40 - Aug 2000 (1 week), Poland 48 - Jun 2000 (2 weeks) |
| 41 | Celine Dion | Water From the Moon | 1993 | Canada 66 of 1993 |
| 42 | Celine Dion | The First Time Ever I Saw Your Face | 2000 | UK 19 - Apr 2000 (7 weeks) |
| 43 | Celine Dion | Miles to Go Before I Sleep | 1998 | Canada 81 of 1998 |
| 44 | Celine Dion | My Love | 2008 | Belgium 5 - Nov 2008 (6 weeks) |
| 45 | Celine Dion | S'il Suffisait D'aimer | 1998 | France Gold (certified by SNEP in Feb 1999) |
| 46 | Celine Dion | Et s'il n'en restait qu'une (je serais celle-la) | 2007 | Switzerland 34 - Apr 2007 (4 weeks) |
| 47 | Celine Dion | Eyes On Me | 2008 | Belgium 20 - May 2008 (3 weeks) |
| 48 | Celine Dion | Je ne vous oublie pas | 2005 | Switzerland 21 - Oct 2005 (14 weeks) |
| 49 | Celine Dion | Et je t'aime encore | 2004 | Switzerland 31 - Mar 2004 (3 weeks) |
| 50 | Celine Dion | Tous les secrets | 2006 | Switzerland 75 - Mar 2006 (4 weeks) |
| 51 | Celine Dion | Les Derniers Seront Les Premiers | 1997 | Poland 16 - Jan 1997 (12 weeks) |
| 52 | Celine Dion | Je Danse Dans Ma Tete | 1992 | France 5 - Apr 1992 (2 weeks) |
| 53 | Celine Dion | On Ne Change Pas | 1999 | Poland 40 - Mar 1999 (5 weeks) |
| 54 | Celine Dion | Loved Me Back To Life | 2013 | ODK Germany 38 - Nov 2013 (3 weeks) |
| 55 | Celine Dion | Ziggy | 1993 | France (InfoDisc) 21 of the 1990s (peak 2, 45 weeks, 365k sales estimated, 1993) |
In addition to the above listed songs Celine Dion also contributed to the following entries:
| | | | | |
| --- | --- | --- | --- | --- |
| # | Artist | Song Title | Year | Chart Entries |
| 1 | Celine Dion & R Kelly | I'm Your Angel | 1998 | US Billboard 1 - Dec 1998 (18 weeks), US Platinum (certified by RIAA in Dec 1998), UK 3 - Nov 1998 (13 weeks), Japan (Tokyo) 7 - Oct 1998 (15 weeks), Switzerland 7 - Nov 1998 (15 weeks), Holland 8 - Nov 1998 (13 weeks), Sweden 9 - Nov 1998 (3 weeks), Norway 11 - Jan 1998 (8 weeks), Austria 14 - Dec 1998 (3 months), Germany 14 - Jan 1999 (2 months), ODK Germany 14 - Nov 1998 (15 weeks), US BB 16 of 1999, Poland 22 - Nov 1998 (8 weeks), Canada 22 of 1998, Belgium 26 - Jan 1999 (3 weeks), POP 33 of 1998, ARC 35 of 1999 (peak 1 16 weeks), US Radio 63 of 1999 (peak 13 5 weeks), UK Silver (certified by BPI in Nov 1998) |
| 2 | Celine Dion & Peabo Bryson | Beauty & the Beast | 1992 | Oscar in 1991 (film 'Beauty & the Beast'), Golden Globe in 1991 (film 'Beauty & the Beast'), Grammy in 1992 (Nominated), US Gold (certified by RIAA in May 1992), UK 9 - May 1992 (7 weeks), US Billboard 9 - Jan 1992 (20 weeks), Japan (Tokyo) 18 - Apr 1992 (7 weeks), Holland 18 - Jul 1992 (5 weeks), Belgium 25 - Jul 1992 (3 weeks), POP 35 of 1992, Poland 46 - Jul 1992 (3 weeks), US BB 64 of 1992, US Radio 84 of 1992 (peak 6 6 weeks) |
| 3 | Celine Dion & Bee Gees | Immortality | 1998 | Brazil 1 of 1998, Germany 2 - Jun 1998 (7 months), ODK Germany 2 - Jun 1998 (34 weeks) (15 weeks in top 10), Germany Platinum (certified by BMieV in 1998), Austria 3 - Oct 1998 (4 months), UK 5 - Jul 1998 (12 weeks), Switzerland 8 - Jun 1998 (29 weeks), Poland 8 - Jun 1998 (10 weeks), Canada 13 of 1998, Switzerland 22 of 1998, Holland 28 - Jun 1998 (3 weeks), Germany 45 of the 1990s (peak 2 27 weeks), Japan (Tokyo) 71 - Jul 1998 (7 weeks), UK Silver (certified by BPI in Sep 1998) |
| 4 | Barbra Streisand & Celine Dion | Tell Him | 1997 | Holland 1 - Nov 1997 (17 weeks), UK 3 - Nov 1997 (15 weeks), Belgium 3 - Nov 1997 (16 weeks), Switzerland 4 - Nov 1997 (19 weeks), UK Gold (certified by BPI in Jan 1998), France Gold (certified by SNEP in Dec 1997), Norway 8 - Jan 1997 (9 weeks), Poland 10 - Oct 1997 (15 weeks), Austria 25 - Dec 1997 (3 months), ODK Germany 25 - Nov 1997 (15 weeks), Italy 60 of 1997, Canada 71 of 1998, Europe 83 of the 1990s (1997) |
| 5 | Celine Dion & Andrea Bocelli | The Prayer | 1998 | Golden Globe in 1998 (film 'Quest for Camelot'), Oscar in 1998 (film 'Quest for Camelot') (Nominated), US Billboard 70 - Mar 2008 (1 week) |
| 6 | Celine Dion & Clive Griffin | When I Fall in Love | 1993 | Japan (Tokyo) 8 - Aug 1993 (27 weeks), POP 19 of 1993, US Billboard 23 - Jul 1993 (20 weeks) |
| 7 | Garou & Celine Dion | Sous le vent | 2001 | France Diamond (certified by SNEP in Oct 2001), Switzerland 2 - Nov 2001 (30 weeks), Switzerland 12 of 2002, France (InfoDisc) 40 of the 2000s (peak 1, 27 weeks, 744k sales estimated, 2001) |
| 8 | Il Divo & Celine Dion | I Believe In You (Je crois en toi) | 2006 | Switzerland 35 - May 2006 (9 weeks) |