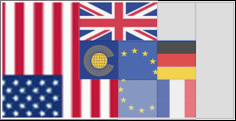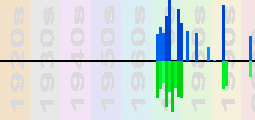 This page lists the album chart runs of Eagles. A list of songs by Eagles can be found here. The albums are listed with the most widely successful first.
Originally formed as the backing band for Linda Ronstadt. The band was named as a tribute to The Byrds. Both Don Henley and Glenn Frey went on to solo success. The other current members are Joe Walsh and Timothy B Schmit, former members include Don Felder, Randy Meisner and Bernie Leadon.
Members of the band have been insistent that the name is "Eagles" not "The Eagles"
| | | | | |
| --- | --- | --- | --- | --- |
| # | Artist | Album Title | Year | Chart Entries |
| 1 | Eagles | Hotel California | 1976 | Billboard 1 - Dec 1976 (108 weeks) (8 weeks at number 1) (28 weeks in top 10), US num 1 for 8 weeks - Jan 1977, US 70s 1 - Dec 1976 (7 months), Canada 1 for 4 weeks - 1977, Norway 1 - Dec 1976 (42 weeks), Australia num 1 for 12 weeks - Jan 1977, New Zealand 1 for 3 - Feb 1977, Grammy Hall of Fame in 2008 (1976), US 16 X Platinum (certified by RIAA in Mar 2001), UK 6 x Platinum (certified by BPI in Jun 2008), Diamond in Canada (certified in Jan 1988), UK 2 - Dec 1976 (71 weeks), US CashBox 2 of 1977, US BB 2 of 1977, US sales 16 M (according to RIAA), Grammy in 1977 (Nominated), Germany Platinum (certified by BMieV in 1986), Hong Kong Platinum (certified by IFPI-HK in 1978), Sweden 3 - Dec 1976 (46 weeks), BEA 3 of 1976, US 4 of 1977, Australia (Kent) 4 of 1977 (peak 1), France (InfoDisc) 5 of 1977 (peak 2, 87 weeks), Fox101 7, Austria 9 - Apr 1977 (7 months), Radio Caroline 9 (1976), Worldwide 18 - 22 M, D.Marsh 22 of 1976, Internet 25 - 26 M claimed (1976), PopVortex 27 (1976), DMDB 27, Global 34 - 20 M claimed, NARM 35, Defin200 35 (1976), Rolling Stone 37, ODK Germany 39 - Jan 1978 (10 weeks), Italy 45 of 1977, Virgin 67, WTMD 69, Acclaimed 86 (1976), WXPN 90 (1976), Channel4 95, RYM 53 of 1976, AVrev 27, Xgau rating B (1976) |
| 2 | Eagles | Eagles' Greatest Hits 1971-1975 | 1976 | Billboard 1 - Mar 1976 (198 weeks) (5 weeks at number 1) (12 weeks in top 10), US num 1 for 5 weeks - Mar 1976, US 70s 1 - Mar 1976 (3 months), Library of Congress artifact added 2016 (1976), Canada 1 for 2 weeks - 1976, 2 x Diamond in Canada (certified in May 1997), US sales 29 M (according to RIAA), US 29 X Platinum (certified by RIAA in Jan 2006), UK 2 - Mar 1976 (118 weeks), US CashBox 2 of 1976, Hong Kong Platinum (certified by IFPI-HK in 1979), Internet 3 - 41 M claimed (1976), Worldwide 3 - 32 M, US 4 of 1976, Australia (Kent) 7 of 1976 (peak 3), Norway 8 - Mar 1976 (7 weeks), US BB 11 of 1976, Global 24 - 22 M claimed, Sweden 31 - Mar 1976 (6 weeks), UK Silver (certified by BPI in Nov 2007), Xgau rating B (1976) |
| 3 | Eagles | The Long Run | 1979 | Billboard 1 - Oct 1979 (57 weeks) (9 weeks at number 1) (21 weeks in top 10), US num 1 for 9 weeks - Nov 1979, US 70s 1 - Oct 1979 (3 months), Canada 1 for 10 weeks - 1979, Sweden 1 - Oct 1979 (22 weeks), Australia num 1 for 3 weeks - Oct 1979, US 7 X Platinum (certified by RIAA in Mar 2001), US 2 of 1980, US BB 2 of 1979, France 2 X Gold (certified by SNEP Oct 2001), UK 4 - Oct 1979 (15 weeks), UK Gold (certified by BPI in Oct 1979), Hong Kong Gold (certified by IFPI-HK in 1981), Norway 5 - Oct 1979 (14 weeks), US CashBox 6 of 1980, US sales 7 M (according to RIAA), ODK Germany 20 - Nov 1979 (23 weeks), Australia (Kent) 25 of 1979 (peak 1), Italy 39 of 1979, Holland free40 47 of 1979, France (InfoDisc) 65 of 1979 (peak 2, 26 weeks), Fox101 89, Billboard200 148, Radio Caroline 194 (1979), AVrev 97, Xgau rating C+ (1979) |
| 4 | Eagles | Long Road out of Eden | 2007 | UK 1 - Nov 2007 (30 weeks), Billboard 1 - Nov 2007 (75 weeks) (1 week at number 1) (11 weeks in top 10), US num 1 for 1 week - Nov 2007, Europe num 1 for 3 weeks - Nov 2007, Norway 1 - Nov 2007 (17 weeks), Australia num 1 for 6 weeks - Nov 2007, New Zealand 1 for 2 - Nov 2007, US 7 X Platinum (certified by RIAA in Jan 2008), ODK Germany 2 - Nov 2007 (20 weeks) (4 weeks in top 10), Germany 2 - Nov 2007 (7 weeks), Switzerland 2 - Nov 2007 (14 weeks), Sweden 2 - Nov 2007 (27 weeks), Europe Platinum (certified by IFIP in 2007), US 4 of 2008, Germany Gold (certified by BMieV in 2008), Australia (ARIA) 8 of 2007, Austria 9 - Nov 2007 (2 months), US sales 7 M (according to RIAA), US BB 11 of 2007, Radio Caroline 47 (2007), Italy 80 of 2007, Billboard 106 of the 2000s, Chart2000.com album 24 of 2008 |
| 5 | Eagles | Hell Freezes Over | 1994 | Billboard 1 - Nov 1994 (115 weeks) (2 weeks at number 1) (29 weeks in top 10), US num 1 for 2 weeks - Nov 1994, US 8 X Platinum (certified by RIAA in Jun 2005), Norway 3 - Jan 1995 (26 weeks), US 4 of 1995, UK Gold (certified by BPI in Dec 1994), US CashBox 5 of 1995, US BB 6 of 1994, Sweden 9 - Nov 1994 (8 weeks), US sales 8 M (according to RIAA), UK 18 - Nov 1994 (21 weeks), Switzerland 26 - Nov 1994 (9 weeks), Austria 27 - Feb 1995 (2 months), ODK Germany 29 - Nov 1994 (24 weeks), Australia (ARIA) 39 of 1995, Radio Caroline 59 (1994), NARM 71, Defin200 71 (1994), WXPN 724 (1994), AVrev 24 |
| 6 | Eagles | One Of These Nights | 1975 | Billboard 1 - Jun 1975 (55 weeks) (5 weeks at number 1) (18 weeks in top 10), US num 1 for 5 weeks - Jul 1975, US 70s 1 - Jul 1975 (4 months), US 4 X Platinum (certified by RIAA in Mar 2001), Grammy in 1975 (Nominated), UK Platinum (certified by BPI in Nov 2004), US BB 3 of 1975, US CashBox 6 of 1975, UK 8 - Jul 1975 (42 weeks), Norway 9 - Jul 1975 (9 weeks), Billboard200 155, Radio Caroline 239 (1975), Acclaimed 2140 (1975), RYM 184 of 1975, Xgau rating C+ (1975) |
| 7 | Eagles | The Very Best Of The Eagles | 1994 | US 5 X Platinum (certified by RIAA in Feb 2008), UK 2 x Platinum (certified by BPI in Dec 2004), Europe 2 x Platinum (certified by IFIP in 2003), Canada Platinum (certified by CRIA in Jan 2004), UK 4 - Jul 1994 (48 weeks), Norway 4 - Nov 1993 (16 weeks), France Gold (certified by SNEP Feb 1995), Germany Gold (certified by BMieV in 1999), Australia (ARIA) 5 of 1994, Sweden 7 - Jul 1994 (16 weeks), Switzerland 9 - Jul 1994 (14 weeks), ODK Germany 20 - Jul 1994 (31 weeks), US sales 5 M (according to RIAA), Billboard 28 - May 2010 (112 weeks), US BB 73 of 2003 |
| 8 | Eagles | Eagles Live | 1980 | US 7 X Platinum (certified by RIAA in Mar 2001), UK Gold (certified by BPI in Jan 1982), Hong Kong Gold (certified by IFPI-HK in 1981), Billboard 6 - Nov 1980 (26 weeks) (7 weeks in top 10), US sales 7 M (according to RIAA), UK 24 - Nov 1980 (13 weeks), Norway 25 - Nov 1980 (4 weeks), US BB 29 of 1980, ODK Germany 55 - Dec 1980 (6 weeks), US CashBox 56 of 1981, RYM 182 of 1980, Xgau rating C- (1980) |
| 9 | Eagles | Desperado | 1973 | Grammy Hall of Fame in 2000 (1972), US 2 X Platinum (certified by RIAA in Mar 2001), UK 39 - Jul 1975 (9 weeks), Billboard 41 - May 1973 (70 weeks), US CashBox 76 of 1973, WXPN 416 (1973), WTMD 630, Acclaimed 1033 (1973), RYM 123 of 1973, Xgau rating C (1973) |
| 10 | Eagles | Eagles' Greatest Hits Volume II | 1982 | US 11 X Platinum (certified by RIAA in Nov 2002), US sales 11 M (according to RIAA), Billboard 52 - Nov 1982 (18 weeks), Internet 83 - 15 M claimed (1982), Xgau rating B- (1982) |
| 11 | Eagles | On The Border | 1974 | US 2 X Platinum (certified by RIAA in Mar 2001), Billboard 17 - Apr 1974 (87 weeks), UK 28 - Apr 1974 (9 weeks), US CashBox 60 of 1974, WXPN 665 (1974), UK Silver (certified by BPI in Jan 1978), Xgau rating B+ (1974) |
| 12 | Eagles | Eagles | 1972 | US Platinum (certified by RIAA in Mar 2001), Billboard 22 - Jun 1972 (49 weeks), Rolling Stone 374, WTMD 795, Acclaimed 2845 (1972), UK Silver (certified by BPI in Jan 1978), Xgau rating B (1972) |
| 13 | Eagles | The Very Best Of | 2000 | Canada 2 X Platinum (certified by CRIA in Jul 2005), UK 3 - Sep 2000 (31 weeks), Billboard 3 - Nov 2003 (62 weeks) (2 weeks in top 10) |
| 14 | Eagles | The Best of the Eagles | 1991 | New Zealand 1 for 1 - Apr 1991, Hong Kong Platinum (certified by IFPI-HK in 1989), UK 15 - Feb 1992 (17 weeks) |
| 15 | Eagles | The Complete Greatest Hits | 2003 | UK Gold (certified by BPI in Dec 2003), Sweden 8 - Oct 2003 (7 weeks), UK 9 - Nov 2003 (17 weeks), Norway 29 - Nov 2003 (3 weeks), ODK Germany 56 - Nov 2003 (2 weeks), Australia (ARIA) 76 of 2004 |
| 16 | Eagles | Selected Works: 1972-1999 | 2000 | US Platinum (certified by RIAA in Oct 2002), Australia (ARIA) 52 of 2015, Billboard 109 - Dec 2000 (10 weeks) |
| 17 | Eagles | The Eagles' Complete Greatest Hits | 1985 | UK 4 x Platinum (certified by BPI in May 1993), UK 8 - May 1985 (56 weeks) |
| 18 | Eagles | The legend of Eagles | 1989 | France Platinum (certified by SNEP Oct 2001), Italy 27 of 1988, France (InfoDisc) 58 of 1989 (peak 2, 20 weeks) |
| 19 | Eagles | Hotel California (CD Re-Issue) | 1991 | UK 59 - Jun 1991 (1 week) |
| 20 | Eagles | The Best Of | 1985 | ODK Germany 56 - Apr 1985 (4 weeks) |
| 21 | Eagles | Farewell 1 Tour - Live From Melbourne | 2005 | ODK Germany 42 - Jul 2005 (8 weeks) |