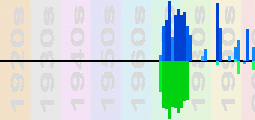 This page lists the album chart runs of Abba. A list of songs by Abba can be found here. The albums are listed with the most widely successful first.
Success at the EuroVision song contest was the key event that made Abba the leading song act of 1975 and 1976.
The group was named after the initials of its members, Agnetha Faltskog, Bjorn Ulvaeus, Benny Andersson and Anni-Frid Lyngstad-Fredriksson.
| | | | | |
| --- | --- | --- | --- | --- |
| # | Artist | Album Title | Year | Chart Entries |
| 1 | Abba | Gold, Greatest Hits | 1992 | UK 1 - Oct 1992 (488 weeks), ODK Germany 1 - Oct 1992 (289 weeks) (11 weeks at number 1) (20 weeks in top 10), Germany 1 for 11 weeks - Nov 1992, Germany 1 - Oct 1992 (30 weeks), Europe num 1 for 9 weeks - Nov 1992, Austria 1 - Oct 1992 (11 months), Switzerland 1 - Oct 1992 (126 weeks), Norway 1 - Sep 1992 (87 weeks), Sweden 1 - Sep 1992 (68 weeks), Australia num 1 for 4 weeks - Dec 1992, US 6 X Platinum (certified by RIAA in Jun 2002), UK 13 x Platinum (certified by BPI in Feb 2005), France Diamond (certified by SNEP Sep 1995), Germany 4 x Platinum (certified by BMieV in 2004), Diamond in Canada (certified in May 2000), UK all time album 2 (1992), UK 5 of all time (3.9 M claimed) (1992), New Zealand 6 of all time (1992, 16 X Platinum), Australia (ARIA) 9 of 1994, US sales 6 M (according to RIAA), Worldwide 20 - 21 M, Finland 21 of all time (claimed 132,051) (1992), Global 24 - 22 M claimed, Italy 27 of 1992, Internet 34 - 23 M claimed (1992), France (InfoDisc) 50 of 1993 (peak 5, 16 weeks), Billboard 63 - Oct 1993 (104 weeks), Chart2000.com album 94 of 2021 |
| 2 | Abba | Arrival | 1976 | UK 1 - Nov 1976 (92 weeks), Germany 1 for 15 weeks - Feb 1977, Norway 1 - Oct 1976 (34 weeks), Sweden 1 - Oct 1976 (30 weeks), Australia num 1 for 8 weeks - Nov 1976, New Zealand 1 for 5 - Nov 1976, Germany 2 x Platinum (certified by BMieV in 2004), UK Platinum (certified by BPI in Nov 1976), US Gold (certified by RIAA in Apr 1977), Hong Kong Gold (certified by IFPI-HK in 1977), Australia (Kent) 6 of 1976 (peak 1), Austria 12 - Jan 1977 (8 months), Billboard 20 - Jan 1977 (50 weeks), ODK Germany 20 - Jan 1978 (26 weeks), Channel4 28, Italy 36 of 1977, France (InfoDisc) 47 of 1976 (peak 9, 25 weeks), Vinyl Surrender 47 of all time, UK Radio2 51, Finland 86 of all time (claimed 86,420) (1976), Acclaimed 656 (1976), RYM 67 of 1976, Xgau rating C (1977) |
| 3 | Abba | Abba's Greatest Hits | 1976 | UK 1 - Apr 1976 (130 weeks), Germany 1 for 4 weeks - Sep 1976, Norway 1 - Jan 1976 (61 weeks), Sweden 1 - Nov 1975 (37 weeks), New Zealand 1 for 18 - Feb 1976, US Platinum (certified by RIAA in Jul 1978), UK Platinum (certified by BPI in May 1976), Hong Kong Platinum (certified by IFPI-HK in 1978), Germany Gold (certified by BMieV in 1980), UK 27 of all time (2.6 M claimed) (1976), Billboard 48 - Sep 1976 (61 weeks), Italy 53 of 1976, France (InfoDisc) 63 of 1976 (peak 5, 16 weeks), Global 131 - 8 M claimed, Xgau rating C+ (1976) |
| 4 | Abba | Super Trouper | 1980 | UK 1 - Nov 1980 (43 weeks), ODK Germany 1 - Nov 1980 (51 weeks) (2 weeks at number 1) (23 weeks in top 10), Germany 1 for 2 weeks - Dec 1980, Germany 1 - Nov 1980 (26 weeks), Norway 1 - Nov 1980 (28 weeks), Sweden 1 - Nov 1980 (21 weeks), Germany 2 x Platinum (certified by BMieV in 2004), UK Platinum (certified by BPI in Dec 1980), Hong Kong Platinum (certified by IFPI-HK in 1982), Austria 3 - Dec 1980 (9 months), US Gold (certified by RIAA in Feb 1981), Billboard 17 - Dec 1980 (38 weeks), Italy 37 of 1981, France (InfoDisc) 40 of 1980 (peak 4, 53 weeks), UK Radio2 73, US CashBox 79 of 1981, RYM 61 of 1980 |
| 5 | Abba | The Album | 1978 | UK 1 - Feb 1978 (61 weeks), Norway 1 - Dec 1977 (19 weeks), Sweden 1 - Dec 1977 (16 weeks), New Zealand 1 for 5 - Feb 1978, ODK Germany 2 - Feb 1978 (58 weeks) (24 weeks in top 10), Austria 2 - Feb 1978 (11 months), US Platinum (certified by RIAA in Aug 1978), UK Platinum (certified by BPI in Jan 1978), Germany Platinum (certified by BMieV in 1981), Hong Kong Platinum (certified by IFPI-HK in 1979), Germany 6 - May 1978 (20 weeks), Billboard 14 - Feb 1978 (41 weeks), France (InfoDisc) 53 of 1978 (peak 10, 50 weeks), US BB 75 of 1978, Italy 88 of 1978, UK Radio2 97, RYM 104 of 1977 |
| 6 | Abba | Voulez-Vous | 1979 | UK 1 - May 1979 (42 weeks), ODK Germany 1 - May 1979 (57 weeks) (4 weeks at number 1) (19 weeks in top 10), Germany 1 for 4 weeks - Jun 1979, Germany 1 - May 1979 (22 weeks), Norway 1 - Apr 1979 (21 weeks), Sweden 1 - May 1979 (26 weeks), Austria 2 - Jun 1979 (12 months), UK Platinum (certified by BPI in May 1979), Germany Platinum (certified by BMieV in 2004), US Gold (certified by RIAA in Nov 1979), Hong Kong Gold (certified by IFPI-HK in 1980), Billboard 19 - Jul 1979 (27 weeks), France (InfoDisc) 40 of 1979 (peak 13, 38 weeks), UK Radio2 93, Finland 100 of all time (claimed 82,340) (1979), RYM 134 of 1979 |
| 7 | Abba | The Visitors | 1981 | UK 1 - Dec 1981 (21 weeks), ODK Germany 1 - Dec 1981 (31 weeks) (5 weeks at number 1) (14 weeks in top 10), Germany 1 for 5 weeks - Jan 1982, Germany 1 - Dec 1981 (16 weeks), Norway 1 - Dec 1981 (13 weeks), Sweden 1 - Dec 1981 (15 weeks), UK Platinum (certified by BPI in Dec 1981), Germany Platinum (certified by BMieV in 1982), Austria 3 - Jan 1982 (5 months), Hong Kong Gold (certified by IFPI-HK in 1983), Billboard 29 - Jan 1982 (17 weeks), Italy 81 of 1982, France (InfoDisc) 94 of 1982 (peak 17, 16 weeks), RYM 61 of 1981 |
| 8 | Abba | Abba | 1975 | Norway 1 - May 1975 (61 weeks), Sweden 1 - Nov 1975 (16 weeks), Australia num 1 for 11 weeks - Dec 1975, Australia (Kent) 3 of 1976 (peak 3), UK Gold (certified by BPI in Jan 1977), Hong Kong Gold (certified by IFPI-HK in 1978), UK 13 - Jan 1976 (10 weeks), Italy 32 of 1976, Billboard 174 - Nov 1975 (3 weeks), RYM 150 of 1975 |
| 9 | Abba | Greatest Hits II | 1979 | UK 1 - Nov 1979 (63 weeks), Canada 1 for 2 weeks - 1980, Austria 2 - Jan 1980 (9 months), Germany Platinum (certified by BMieV in 1981), US Gold (certified by RIAA in Apr 1980), UK Gold (certified by BPI in Jun 1990), Hong Kong Gold (certified by IFPI-HK in 1981), ODK Germany 6 - Dec 1979 (71 weeks) (4 weeks in top 10), Germany 6 - Nov 1979 (23 weeks), Sweden 20 - Nov 1979 (10 weeks), Norway 25 - Nov 1979 (4 weeks), Billboard 46 - Dec 1979 (14 weeks), France (InfoDisc) 69 of 1979 (peak 10, 26 weeks), Xgau rating C (1979) |
| 10 | Abba | The Best Of | 1976 | Austria 1 - Apr 1976 (14 months), Australia num 1 for 16 weeks - Mar 1976, Australia (Kent) 1 of 1976 (peak 1), New Zealand 1 of all time (1975, 24 X Platinum), Germany Platinum (certified by BMieV in 1978), Hong Kong Gold (certified by IFPI-HK in 1977), Norway 14 - Dec 1975 (2 weeks) |
| 11 | Abba | The Singles, The First Ten Years | 1982 | UK 1 - Nov 1982 (22 weeks), UK Platinum (certified by BPI in Nov 1982), Germany Gold (certified by BMieV in 1983), ODK Germany 5 - Dec 1982 (18 weeks) (8 weeks in top 10), Germany 5 - Dec 1982 (10 weeks), Sweden 29 - Dec 1982 (5 weeks), Norway 33 - Dec 1982 (1 week), Billboard 62 - Dec 1982 (18 weeks), France (InfoDisc) 66 of 1982 (peak 12, 25 weeks) |
| 12 | Abba | Waterloo | 1974 | Norway 1 - Apr 1974 (24 weeks), Germany Platinum (certified by BMieV in 2004), UK 28 - Jun 1974 (2 weeks), ODK Germany 97 - Apr 2014 (1 week), Billboard 145 - Aug 1974 (8 weeks), UK Silver (certified by BPI in Feb 1976) |
| 13 | Abba | A wie Abba | 1981 | ODK Germany 1 - May 1981 (29 weeks) (5 weeks at number 1) (13 weeks in top 10), Germany 1 for 5 weeks - Jun 1981, Germany 1 - May 1981 (14 weeks), Austria 1 - Jun 1981 (6 months), Germany Gold (certified by BMieV in 1981) |
| 14 | Abba | The Definitive Collection | 2002 | Germany Platinum (certified by BMieV in 2004), Norway 8 - Jul 2004 (10 weeks), ODK Germany 14 - Mar 2002 (108 weeks), Germany 14 - Apr 2004 (69 weeks), UK 17 - Nov 2001 (1 week), Sweden 26 - Nov 2001 (9 weeks), Switzerland 34 - Apr 2004 (7 weeks), Australia (ARIA) 55 of 2003, Italy 69 of 2001, Rolling Stone 180, Billboard 186 - Nov 2001 (1 week) |
| 15 | Abba | More Abba Gold | 1993 | UK Platinum (certified by BPI in Jul 1999), Sweden 3 - Jun 1993 (10 weeks), France Gold (certified by SNEP Apr 1994), Germany Gold (certified by BMieV in 2004), ODK Germany 9 - Jun 1993 (20 weeks) (3 weeks in top 10), Germany 9 - Jun 1993 (6 weeks), UK 13 - Jun 1993 (33 weeks), Switzerland 13 - Jun 1993 (15 weeks), Austria 14 - Jul 1993 (4 months), Norway 16 - Jun 1993 (7 weeks) |
| 16 | Abba | Number Ones | 2006 | New Zealand 1 for 3 - Jan 2007, UK 15 - Nov 2006 (7 weeks), Sweden 20 - Dec 2006 (8 weeks), ODK Germany 24 - Dec 2006 (16 weeks), Norway 25 - May 2008 (2 weeks), Austria 27 - Dec 2006 (2 months), Switzerland 53 - Dec 2006 (12 weeks) |
| 17 | Abba | The Very Best Of | 1977 | Germany 2 x Platinum (certified by BMieV in 1979), Hong Kong Platinum (certified by IFPI-HK in 1979), Austria 19 - Oct 1977 (2 months), ODK Germany 35 - Jan 1978 (28 weeks) |
| 18 | Abba | The Albums | 2008 | Sweden 4 - Oct 2008 (16 weeks), Norway 7 - Nov 2008 (11 weeks), ODK Germany 61 - Nov 2008 (11 weeks), Switzerland 68 - Nov 2008 (5 weeks), UK 89 - Dec 2008 (4 weeks) |
| 19 | Abba | 20th Century Masters - The Best Of Abba | 2011 | Canada Platinum (certified by CRIA in Oct 2001), US Gold (certified by RIAA in Mar 2003), Billboard 189 - Dec 2011 (1 week) |
| 20 | Abba | I Love Abba | 1983 | Austria 5 - Dec 1983 (1 month), ODK Germany 10 - Oct 1983 (12 weeks) (1 week in top 10), Germany 10 - Oct 1983 (5 weeks), Switzerland 14 - Nov 1983 (3 weeks) |
| 21 | Abba | The Complete Singles Collection | 1999 | Germany Platinum (certified by BMieV in 2004), Switzerland 6 - Dec 1999 (13 weeks), ODK Germany 10 - Dec 1999 (39 weeks) (3 weeks in top 10), Germany 10 - Dec 1999 (8 weeks), Austria 19 - Dec 1999 (4 months) |
| 22 | Abba | Thank You For The Music | 1983 | UK Gold (certified by BPI in Dec 1983), UK 17 - Nov 1983 (12 weeks), Sweden 17 - Nov 1994 (2 weeks) |
| 23 | Abba | 18 Hits | 2007 | Europe Platinum (certified by IFIP in 2009), UK 15 - Jan 2007 (26 weeks), ODK Germany 58 - Aug 2008 (6 weeks) |
| 24 | Abba | Love Stories | 1998 | Norway 30 - Nov 1998 (5 weeks), Austria 38 - Dec 1998 (1 month), UK 51 - Nov 1998 (2 weeks), ODK Germany 82 - Nov 1998 (3 weeks) |
| 25 | Abba | Abba Gold | 2008 | Billboard 36 - Dec 2009 (27 weeks), Australia (ARIA) 39 of 2008 |
| 26 | Abba | Absolute Abba | 1988 | UK Gold (certified by BPI in Nov 1988), UK 70 - Nov 1988 (7 weeks) |
| 27 | Abba | The ABBA Story | 2004 | Switzerland 14 - May 2004 (6 weeks), ODK Germany 31 - May 2004 (6 weeks), France (InfoDisc) 47 of 1991 (peak 2, 27 weeks) |
| 28 | Abba | More ABBA Gold - More ABBA Hits | 2008 | Sweden 21 - Aug 2009 (2 weeks), Switzerland 56 - Aug 2008 (5 weeks) |
| 29 | Abba | Ring Ring | 1973 | Norway 10 - Apr 1973 (15 weeks) |
| 30 | Abba | The Collection | 1987 | UK Gold (certified by BPI in Oct 1990) |
| 31 | Abba | Forever Gold | 1996 | France (InfoDisc) 11 of 1996 (peak 4, 66 weeks), ODK Germany 50 - Dec 1996 (18 weeks) |
| 32 | Abba | Abba Gold (25th Anniversary Edition) | 1999 | Australia (ARIA) 8 of 1999 |
| 33 | Abba | The Essential Collection | 2012 | ODK Germany 16 - Jun 2012 (10 weeks) |
| 34 | Abba | Live At Wembley Arena | 2014 | ODK Germany 9 - Oct 2014 (3 weeks) (1 week in top 10) |
| 35 | Abba | Complete Gold Collection | 2001 | Australia (ARIA) 47 of 2001 |
| 36 | Abba | ABBA In Concert | 2004 | ODK Germany 34 - Apr 2004 (7 weeks) |
| 37 | Abba | The Movie [DVD] | 2005 | ODK Germany 48 - Oct 2005 (3 weeks) |
| 38 | Abba | ABBA GOLD & MORE (ANNIVERSARY EDITION) | 2018 | Australia (ARIA) 76 of 2018 |
| 39 | Abba | 16 Abba Hits | unknown | Germany Gold (certified by BMieV in 1982) |