| | |
| --- | --- |
| You should add the chart at https://***.com/ | |
There are many charts out there that could potentially be added. In order for us to invest the time adding a chart it must meet the following criteria:
The chart must start before about 1985, there is enough coverage already for the years 1985-2005.
The chart should either come from a region not already covered, or provide more detail than the existing coverage for a country.
Any chart that requires payment to access will be ignored. Not only are there no funds available (since we make no profit from this site) but also as the vendor of the chart clearly sees value in the data as presented and the exchange of value would indicate a contract, we would have no desire to infringe their rights. The partial summary in these lists is clearly 'fair use' in most territories (such as the US see //en.wikipedia.org/wiki/Fair_use) but we don't want to be put into a position where we need to prove it.
If you think you know a site that has an available matching chart contact us.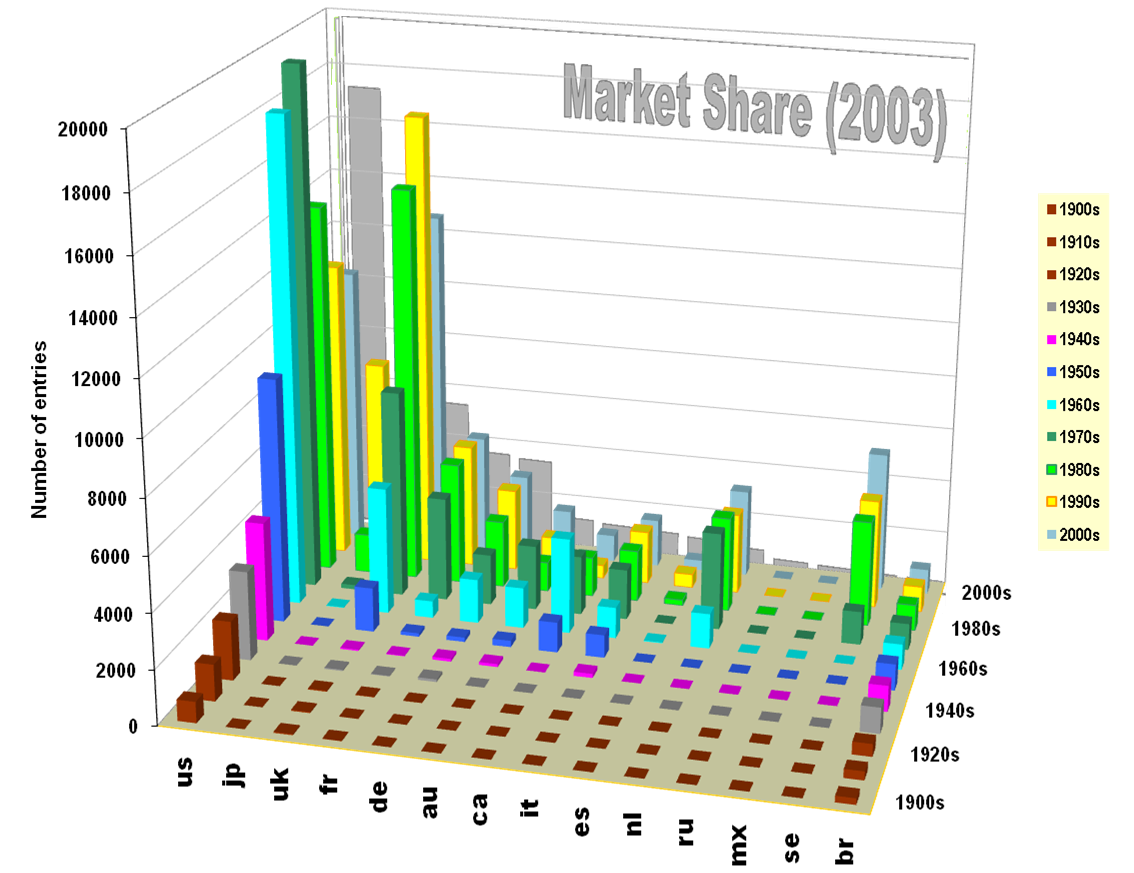 The plot above shows how many entries there are for various countries over the decades of the 20th Century. We are always on the look out for charts from before 1950, or from Japan, Spain or Russia.
I have a chart for country XXX, can you incorporate it?
Yes. Send it to us (for example in CSV format) with details of where it came from and we can add it. The best charts are those that either cover periods before 1960, or places we have no entries for, charts that don't appear to be objective (e.g. any chart with "Green Day" in more than half the positions 1-20) will be ignored).
I have some entries for artist XXX, can you add them in?
The way the processing works we can only include "generic" data, that is charts for certain periods in a location, we cannot add in, for example all the hits that a particular artist had around the world.
The consolidation process requires that each entry has columns for "peak position", "artist" and "title". However we have tools for converting charts that don't. For example a weekly chart of positions needs to be summarised so that each song has a single entry.