| | |
| --- | --- |
| Album artist 18 - Bon Jovi | |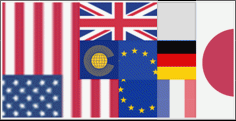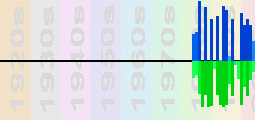 This page lists the album chart runs of Bon Jovi. A list of songs by Bon Jovi can be found here. The albums are listed with the most widely successful first.
Named after lead singer John Bongiovi, the group efforts (under the name "Bon Jovi") and his solo material (under the name "Jon Bon Jovi") have been merged here.
| | | | | |
| --- | --- | --- | --- | --- |
| # | Artist | Album Title | Year | Chart Entries |
| 1 | Bon Jovi | Slippery When Wet | 1986 | Billboard 1 - Sep 1986 (117 weeks) (8 weeks at number 1) (46 weeks in top 10), US CashBox 1 of 1987, US 1 of 1987, US num 1 for 8 weeks - Oct 1986, US BB 1 of 1987, Canada 1 for 8 weeks - 1987, Switzerland 1 - Sep 1986 (35 weeks), Norway 1 - Dec 1986 (20 weeks), Australia num 1 for 6 weeks - Jul 1987, New Zealand 1 for 8 - May 1987, US 12 X Platinum (certified by RIAA in Oct 1995), UK 3 x Platinum (certified by BPI in Aug 1993), Diamond in Canada (certified in Oct 1987), Austria 2 - Mar 1987 (8 months), US sales 12 M (according to RIAA), Germany Platinum (certified by BMieV in 1992), Sweden 3 - Sep 1986 (34 weeks), Australia (Kent) 3 of 1987 (peak 1), Hong Kong Gold (certified by IFPI-HK in 1988), UK 6 - Sep 1986 (123 weeks), ODK Germany 11 - Sep 1986 (57 weeks), Germany 11 - Jan 1987 (27 weeks), Global 28 - 21 M claimed, Internet 31 - 24 M claimed (1986), Billboard200 33, NARM 44, Defin200 44 (1986), Worldwide 50 - 16 M, Vinyl Surrender 74 of all time, Fox101 77, RS Reader's 85, Radio Caroline 124 (1986), Acclaimed 590 (1986), RYM 68 of 1986, AVrev 83, Xgau rating B- (1986) |
| 2 | Bon Jovi | Crossroad - The Best Of Bon Jovi | 1994 | UK 1 - Oct 1994 (122 weeks), ODK Germany 1 - Oct 1994 (70 weeks) (6 weeks at number 1) (21 weeks in top 10), Germany 1 for 6 weeks - Nov 1994, Germany 1 - Oct 1994 (24 weeks), Europe num 1 for 9 weeks - Nov 1994, Austria 1 - Oct 1994 (16 months), Switzerland 1 - Oct 1994 (44 weeks), Australia num 1 for 2 weeks - Oct 1994, New Zealand 1 for 1 - Nov 1994, Japan 1 for 1 week - Sep 1994, US 4 X Platinum (certified by RIAA in Oct 1998), UK 5 x Platinum (certified by BPI in Aug 1996), Germany 2 x Platinum (certified by BMieV in 1995), Diamond in Canada (certified in Nov 2000), Europe 8 x Platinum (certified by IFIP in 2007), Norway 2 - Oct 1994 (23 weeks), Sweden 2 - Oct 1994 (19 weeks), France Platinum (certified by SNEP Jun 1995), Australia (ARIA) 3 of 1994, Italy 7 of 1994, Billboard 8 - Nov 1994 (57 weeks) (1 week in top 10), Finland 29 of all time (claimed 121,357) (1994), France (InfoDisc) 32 of 1994 (peak 3, 23 weeks), US BB 49 of 1994, Worldwide 57 - 15 M, Global 68 - 14 M claimed, Internet 108 - 14 M claimed (1994) |
| 3 | Bon Jovi | New Jersey | 1988 | UK 1 - Oct 1988 (47 weeks), Billboard 1 - Oct 1988 (76 weeks) (3 weeks at number 1) (21 weeks in top 10), US num 1 for 4 weeks - Oct 1988, Switzerland 1 - Oct 1988 (25 weeks), Sweden 1 - Oct 1988 (18 weeks), Australia num 1 for 1 week - Oct 1988, New Zealand 1 for 2 - Oct 1988, US 7 X Platinum (certified by RIAA in Apr 1996), UK 2 x Platinum (certified by BPI in Aug 1993), Germany Platinum (certified by BMieV in 1994), US 4 of 1989, ODK Germany 4 - Oct 1988 (36 weeks) (5 weeks in top 10), Germany 4 - Oct 1988 (7 weeks), Norway 4 - Sep 1988 (19 weeks), US BB 5 of 1988, US sales 7 M (according to RIAA), Austria 14 - Nov 1988 (2 months), US CashBox 25 of 1988, Italy 47 of 1988, Global 75 - 13 M claimed, RYM 95 of 1988, Xgau rating C+ (1988) |
| 4 | Bon Jovi | These Days | 1995 | UK 1 - Jul 1995 (50 weeks), ODK Germany 1 - Jul 1995 (67 weeks) (3 weeks at number 1) (13 weeks in top 10), Germany 1 for 3 weeks - Aug 1995, Germany 1 - Jul 1995 (55 weeks), Europe num 1 for 7 weeks - Jul 1995, Austria 1 - Jul 1995 (5 months), Switzerland 1 - Jul 1995 (17 weeks), Australia num 1 for 2 weeks - Jul 1995, Japan 1 for 1 week - May 1995, UK 2 x Platinum (certified by BPI in Jun 1996), Europe 3 x Platinum (certified by IFIP in 1997), Sweden 2 - Jun 1995 (11 weeks), US Platinum (certified by RIAA in Aug 1995), France 2 X Gold (certified by SNEP Jun 1995), Germany Gold (certified by BMieV in 1995), Norway 7 - Jul 1995 (13 weeks), Billboard 9 - Jul 1995 (20 weeks) (1 week in top 10), Australia (ARIA) 22 of 1995, Italy 28 of 1995, France (InfoDisc) 49 of 1995 (peak 6, 18 weeks), US BB 58 of 1995 |
| 5 | Bon Jovi | Have A Nice Day | 2005 | Canada 1 for 1 week - 2005, ODK Germany 1 - Oct 2005 (25 weeks) (3 weeks at number 1) (5 weeks in top 10), Germany 1 for 3 weeks - Oct 2005, Germany 1 - Oct 2005 (7 weeks), Europe num 1 for 2 weeks - Oct 2005, Austria 1 - Oct 2005 (2 months), Switzerland 1 - Oct 2005 (21 weeks), Australia num 1 for 1 week - Sep 2005, Japan 1 for 1 week - Jul 2005, UK 2 - Oct 2005 (9 weeks), Billboard 2 - Oct 2005 (59 weeks) (2 weeks in top 10), US Platinum (certified by RIAA in Dec 2005), Canada Platinum (certified by CRIA in Oct 2005), Sweden 3 - Sep 2005 (3 weeks), UK Gold (certified by BPI in Oct 2005), Norway 11 - Oct 2005 (2 weeks), US BB 63 of 2005, Australia (ARIA) 73 of 2005, Italy 84 of 2005, Chart2000.com album 76 of 2006 |
| 6 | Bon Jovi | Lost Highway | 2007 | Billboard 1 - Jul 2007 (45 weeks) (1 week at number 1) (5 weeks in top 10), US num 1 for 1 week - Jul 2007, Canada 1 for 4 weeks - 2007, ODK Germany 1 - Jun 2007 (50 weeks) (1 week at number 1) (7 weeks in top 10), Germany 1 for 1 week - Jul 2007, Germany 1 - Jun 2007 (36 weeks), Europe num 1 for 4 weeks - Jun 2007, Switzerland 1 - Jun 2007 (18 weeks), Canada 3 X Platinum (certified by CRIA in Feb 2008), UK 2 - Jun 2007 (11 weeks), Austria 2 - Jul 2007 (5 months), US Platinum (certified by RIAA in Oct 2007), Germany Platinum (certified by BMieV in 2007), Sweden 4 - Jun 2007 (14 weeks), UK Gold (certified by BPI in Jun 2007), Norway 7 - Jun 2007 (10 weeks), US BB 32 of 2007, Australia (ARIA) 92 of 2007, Chart2000.com album 37 of 2007 |
| 7 | Bon Jovi | Crush | 2000 | UK 1 - Jun 2000 (31 weeks), ODK Germany 1 - Jun 2000 (50 weeks) (6 weeks at number 1) (15 weeks in top 10), Germany 1 for 6 weeks - Jun 2000, Germany 1 - Jun 2000 (16 weeks), Europe num 1 for 7 weeks - Jun 2000, Austria 1 - Jun 2000 (7 months), Switzerland 1 - Jun 2000 (24 weeks), Australia num 1 for 1 week - Jun 2000, US 2 X Platinum (certified by RIAA in Apr 2001), Germany 2 x Platinum (certified by BMieV in 2001), Canada 2 X Platinum (certified by CRIA in Feb 2001), Europe 2 x Platinum (certified by IFIP in 2000), Sweden 2 - Jun 2000 (17 weeks), UK Platinum (certified by BPI in Sep 2000), Norway 4 - Jun 2000 (13 weeks), France Gold (certified by SNEP Sep 2000), Billboard 9 - Jul 2000 (51 weeks) (1 week in top 10), Italy 18 of 2000, Australia (ARIA) 27 of 2000, France (InfoDisc) 87 of 2000 (peak 6, 21 weeks), US BB 94 of 2000, Chart2000.com album 30 of 2000 |
| 8 | Bon Jovi | The Circle | 2009 | Billboard 1 - Nov 2009 (26 weeks) (1 week at number 1) (1 week in top 10), US num 1 for 1 week - Nov 2009, Canada 1 for 1 week - 2009, ODK Germany 1 - Nov 2009 (19 weeks) (1 week at number 1) (3 weeks in top 10), Germany 1 - Nov 2009 (4 weeks), Switzerland 1 - Nov 2009 (6 weeks), UK 2 - Nov 2009 (11 weeks), US (Sup) Gold (certified by RIAA in Jan 2010), Austria 7 - Nov 2009 (1 month), Sweden 9 - Nov 2009 (4 weeks), Norway 14 - Nov 2009 (3 weeks), Australia (ARIA) 86 of 2009, US BB 88 of 2010 |
| 9 | Bon Jovi | Keep The Faith | 1992 | UK 1 - Nov 1992 (70 weeks), Australia num 1 for 1 week - Nov 1992, US 2 X Platinum (certified by RIAA in Oct 1994), ODK Germany 2 - Nov 1992 (88 weeks) (48 weeks in top 10), Germany 2 - Nov 1992 (50 weeks), UK Platinum (certified by BPI in Aug 1993), Germany Platinum (certified by BMieV in 1993), Austria 3 - Nov 1992 (17 months), Switzerland 3 - Nov 1992 (73 weeks), Sweden 3 - Nov 1992 (29 weeks), Billboard 5 - Nov 1992 (46 weeks) (2 weeks in top 10), Norway 7 - Nov 1992 (10 weeks), Australia (ARIA) 10 of 1993, Holland free40 13 of 1992, US BB 45 of 1992, France (InfoDisc) 49 of 1992 (peak 21, 18 weeks), Italy 78 of 1992 |
| 10 | Bon Jovi | Bon Jovi Greatest Hits | 2010 | Canada 1 for 1 week - 2010, Australia num 1 for 1 week - Nov 2010, UK 2 - Nov 2010 (33 weeks), ODK Germany 2 - Nov 2010 (40 weeks) (2 weeks in top 10), Germany 2 - Nov 2010 (7 weeks), Australia (ARIA) 4 of 2010, US (Sup) Gold (certified by RIAA in Jan 2011), Billboard 5 - Nov 2010 (67 weeks) (1 week in top 10), Chart2000.com album 33 of 2011 |
| 11 | Bon Jovi | Bounce | 2002 | Europe num 1 for 1 week - Oct 2002, UK 2 - Oct 2002 (4 weeks), Billboard 2 - Oct 2002 (29 weeks) (1 week in top 10), ODK Germany 2 - Oct 2002 (30 weeks) (4 weeks in top 10), Germany 2 - Oct 2002 (5 weeks), Switzerland 2 - Oct 2002 (9 weeks), Germany Platinum (certified by BMieV in 2002), Canada Platinum (certified by CRIA in Nov 2002), Europe Platinum (certified by IFIP in 2002), Austria 4 - Oct 2002 (2 months), Sweden 4 - Oct 2002 (4 weeks), US Gold (certified by RIAA in Jan 2003), UK Gold (certified by BPI in Oct 2002), Norway 9 - Oct 2002 (3 weeks), US BB 81 of 2002 |
| 12 | Bon Jovi | Destination Anywhere | 1997 | ODK Germany 1 - Jul 1997 (48 weeks) (1 week at number 1) (8 weeks in top 10), Germany 1 for 1 week - Jul 1997, Germany 1 - Jun 1997 (9 weeks), Europe num 1 for 2 weeks - Jul 1997, Switzerland 1 - Jun 1997 (16 weeks), UK 2 - Jun 1997 (18 weeks), Austria 2 - Jun 1997 (4 months), Germany Platinum (certified by BMieV in 1998), Europe Platinum (certified by IFIP in 1997), UK Gold (certified by BPI in Jun 1997), Sweden 7 - Jun 1997 (7 weeks), Norway 15 - Jul 1997 (6 weeks), Billboard 31 - Jul 1997 (9 weeks), Italy 57 of 1997, Australia (ARIA) 89 of 1997 |
| 13 | Bon Jovi | Blaze Of Glory, Young Guns II | 1990 | Sweden 1 - Aug 1990 (28 weeks), US 2 X Platinum (certified by RIAA in Nov 1990), UK 2 - Aug 1990 (23 weeks), Billboard 3 - Aug 1990 (41 weeks) (7 weeks in top 10), ODK Germany 4 - Sep 1990 (34 weeks) (8 weeks in top 10), Germany 4 - Sep 1990 (10 weeks), Austria 4 - Sep 1990 (5 months), Switzerland 4 - Aug 1990 (32 weeks), Norway 4 - Aug 1990 (24 weeks), UK Gold (certified by BPI in Aug 1990), US BB 25 of 1990, US CashBox 28 of 1990, Australia (ARIA) 34 of 1990 |
| 14 | Bon Jovi | One Wild Night: Live 1985-2001 | 2001 | Switzerland 1 - May 2001 (17 weeks), UK 2 - May 2001 (5 weeks), Austria 2 - May 2001 (5 months), Europe Platinum (certified by IFIP in 2001), ODK Germany 3 - Jun 2001 (20 weeks) (8 weeks in top 10), Germany 3 - May 2001 (10 weeks), Germany Gold (certified by BMieV in 2001), Canada Gold (certified by CRIA in Jul 2001), Norway 5 - May 2001 (13 weeks), Sweden 7 - May 2001 (6 weeks), Billboard 20 - Jun 2001 (14 weeks), Italy 55 of 2001 |
| 15 | Bon Jovi | This Left Feels Right | 2003 | ODK Germany 3 - Nov 2003 (27 weeks) (2 weeks in top 10), Germany 3 - Nov 2003 (2 weeks), Austria 3 - Dec 2003 (3 months), Switzerland 3 - Nov 2003 (12 weeks), UK 4 - Nov 2003 (8 weeks), UK Gold (certified by BPI in Dec 2003), Germany Gold (certified by BMieV in 2003), Canada Gold (certified by CRIA in Jan 2004), Billboard 14 - Nov 2003 (12 weeks), Sweden 23 - Nov 2003 (1 week), Norway 34 - Nov 2003 (1 week), US BB 159 of 2003 |
| 16 | Bon Jovi | What About Now | 2013 | Billboard 1 - Mar 2013 (10 weeks) (1 week at number 1) (2 weeks in top 10), US num 1 for 1 week - Mar 2013, Canada 1 for 1 week - 2013, Australia num 1 for 1 week - Mar 2013, ODK Germany 2 - Mar 2013 (19 weeks) (2 weeks in top 10), Australia (ARIA) 58 of 2013 |
| 17 | Bon Jovi | 7800 Fahrenheit | 1985 | US Platinum (certified by RIAA in Feb 1987), Sweden 10 - May 1985 (14 weeks), Switzerland 11 - May 1985 (6 weeks), UK 28 - May 1985 (12 weeks), Billboard 37 - May 1985 (91 weeks), ODK Germany 40 - May 1985 (6 weeks) |
| 18 | Bon Jovi | Bon Jovi | 1984 | US 2 X Platinum (certified by RIAA in May 1995), Hong Kong Gold (certified by IFPI-HK in 1989), Billboard 43 - Feb 1984 (86 weeks), UK 71 - Apr 1984 (3 weeks) |
| 19 | Bon Jovi | THIS HOUSE IS NOT FOR SALE | 2016 | US num 1 for 1 week - Nov 2016, Australia num 1 for 1 week - Nov 2016, ODK Germany 3 - Nov 2016 (7 weeks) (1 week in top 10), Australia (ARIA) 71 of 2015 |
| 20 | Bon Jovi | 100,000,000 Bon Jovi Fans Can't Be Wrong | 2004 | US Gold (certified by RIAA in Dec 2004), ODK Germany 37 - Dec 2004 (1 week), Billboard 53 - Dec 2004 (5 weeks) |
| 21 | Bon Jovi | Burning Bridges | 2015 | ODK Germany 1 - Aug 2015 (9 weeks) (1 week at number 1) (2 weeks in top 10), Billboard 13 - Sep 2015 (3 weeks) |
| 22 | Bon Jovi | These Days - Special Edition | 1996 | Austria 13 - Jun 1996 (4 months), Switzerland 25 - Jun 1996 (6 weeks) |
| 23 | Bon Jovi | 'Live' Madison Square Garden Center | 2009 | ODK Germany 35 - Dec 2009 (3 weeks) |
| 24 | Bon Jovi | Inside Out | 2012 | Billboard 196 - Dec 2012 (1 week) |
| 25 | Bon Jovi | Live | 1993 | Austria 8 - Sep 1993 (1 month) |