| | |
| --- | --- |
| Song title 910 - Incomplete | |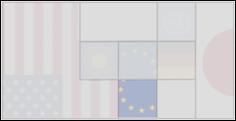 This page lists the chart runs for songs called "Incomplete" in order of success. This list combines cover versions and distinct songs that happen to share the same title.
If, alternately, you are looking for songs which have the word "Incomplete" somewhere in the title a better alternative would be to look up the word in the site index for i.
| | | | | |
| --- | --- | --- | --- | --- |
| # | Artist | Song Title | Year | Chart Entries |
| 1 | The Backstreet Boys | Incomplete | 2005 | Australia 1 for 1 week - Jun 2005, Japan (Tokyo) 3 - May 2005 (11 weeks), Switzerland 3 - Jun 2005 (19 weeks), ODK Germany 3 - Jun 2005 (13 weeks) (4 weeks in top 10), US Gold (certified by RIAA in Jun 2005), Italy 6 of 2005, UK 8 - Jul 2005 (8 weeks), Holland 8 - Jun 2005 (8 weeks), Sweden 8 - Jun 2005 (3 weeks), Norway 8 - Jun 2005 (5 weeks), Germany 8 - Jun 2005 (2 months), Austria 10 - Jun 2005 (3 months), Belgium 12 - Jun 2005 (8 weeks), US Billboard 13 - Apr 2005 (20 weeks), Australia 16 of 2005, Switzerland 22 of 2005, Brazil 23 of 2005, US Radio 41 of 2005 (peak 8 11 weeks), ARC 46 of 2005 (peak 6 16 weeks), POP 54 of 2005, US BB 64 of 2005, Germany 379 of the 2000s (peak 3 5 weeks), Chart2000.com song 47 of 2005 |
| 2 | Sisqo | Incomplete | 2000 | US Billboard 1 - Jun 2000 (26 weeks), US Platinum (certified by RIAA in Oct 2000), UK 13 - Dec 2000 (8 weeks), US BB 25 of 2000, Switzerland 31 - Jan 2001 (1 week), ODK Germany 51 - Dec 2000 (10 weeks), Japan (Tokyo) 82 - Aug 2000 (3 weeks), Chart2000.com song 26 of 2000 |
| 3 | Fish | Incomplete | 1999 | Poland 12 - Mar 1999 (19 weeks) |