| | |
| --- | --- |
| Album artist 974 - Manfred Mann | |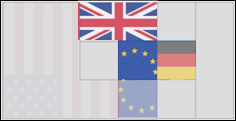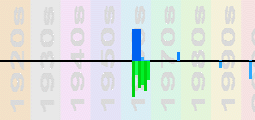 This page lists the album chart runs of Manfred Mann. A list of songs by Manfred Mann can be found here. The albums are listed with the most widely successful first.
This entry combines music from two quite distinct groups. The 1960s group was called "Mann-Hugg Blues Brothers" and "Manfred Mann & The Manfreds" before settling on the name "Manfred Mann" named after the keyboard player. That group split up in 1969, it reformed in 1991 (without the keyboard player) as "The Manfreds". Meanwhile, Manfred Mann (the keyboard player) went on to form "Manfred Mann's Earth Band" in 1971 as a deliberate effort to distance himself from the pop format of the earlier band, they had international success with a version of Bruce Springsteen's song "Blinded by the Light" and have continued to perform ever since.
| | | | | |
| --- | --- | --- | --- | --- |
| # | Artist | Album Title | Year | Chart Entries |
| 1 | Manfred Mann | Five Faces Of Manfred Mann | 1964 | UK 3 - Sep 1964 (24 weeks), Billboard 141 - Mar 1965 (4 weeks), RYM 116 of 1964 |
| 2 | Manfred Mann | The Manfred Mann Album | 1964 | D.Marsh 17 of 1964, Billboard 35 - Nov 1964 (18 weeks), RYM 68 of 1964 |
| 3 | Manfred Mann | The One In The Middle | 1965 | UK EP 1 - Jun 1965 |
| 4 | Manfred Mann | No Living Without Loving | 1965 | UK EP 1 - Nov 1965 |
| 5 | Manfred Mann | Machines | 1966 | UK EP 1 - Apr 1966 |
| 6 | Manfred Mann | Mann Made | 1965 | UK 7 - Oct 1965 (11 weeks), RYM 123 of 1965 |
| 7 | Manfred Mann | Groovin' With Manfred Mann | 1964 | UK EP 3 - Nov 1964 |
| 8 | Manfred Mann | Semi-Detached Suburban | 1979 | UK Gold (certified by BPI in Dec 1979), UK 9 - Sep 1979 (14 weeks) |
| 9 | Manfred Mann | Instrumental Asylum | 1966 | UK EP 3 - Jun 1966 |
| 10 | Manfred Mann | As Was | 1966 | UK EP 4 - Oct 1966 |
| 11 | Manfred Mann | Mann Made Hits | 1966 | UK 11 - Sep 1966 (18 weeks) |
| 12 | Manfred Mann | The Mighty Quinn | 1968 | Billboard 176 - Jun 1968 (5 weeks) |
| 13 | Manfred Mann | As Is | 1966 | UK 22 - Oct 1966 (4 weeks) |
| 14 | Manfred Mann | Soul Of Mann | 1967 | UK 40 - Jan 1967 (1 week) |
| 15 | Manfred Mann | Ages Of Mann - 22 Classic Hits Of The 60's | 1993 | UK 23 - Jan 1993 (4 weeks) |
| 16 | Manfred Mann | Manfred Mann Chapter Three | 1969 | RYM 139 of 1969, Xgau rating C+ (1970) |
---