| | |
| --- | --- |
| Album artist 949 - Benny Goodman | |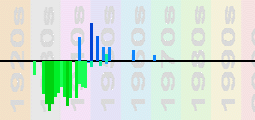 This page lists the album chart runs of Benny Goodman. A list of songs by Benny Goodman can be found here. The albums are listed with the most widely successful first.
Many of the hits credited to Benny Goodman were actually sung by Martha Tilton, Peggy Lee, Helen Forrest, Mildred Bailey, Dick Haymes, Helen Ward, Ella Fitzgerald, Art Lund, Louise Tobin, Eve Young, Lillian Lane, Johnny Mercer, Margaret McCrae, Liza Morrow, Dottie Reid, Jane Harvey, Jack Teagarden, Jimmy Rushing, Betty Van, Lionel Hampton, The Sportsmen, Ray Hendricks, Billie Holiday, Anna Graham, and even Benny Goodman. Also some hits credited on this site to those artists were sung with Benny Goodman's Orchestra.
Before 1958 the informal Billboard charts often listed songs without crediting artists (because the focus was sheet music sales rather than records) or they list band leaders without vocalists or vocalists without band leaders. In order to be consistent some of the songs have been assigned to band leaders or artists (based on entries in the Billboard and other charts). There is no way to be both consistent and to reflect the artists credited on the record labels, where a choice has had to be made we have attempted to opt for consistency. If you find a listing that could be made clearer by changing the associated artist please tell us about it.
| | | | | |
| --- | --- | --- | --- | --- |
| # | Artist | Album Title | Year | Chart Entries |
| 1 | Benny Goodman | The Famous 1938 Carnegie Hall Jazz Concert | 1950 | Library of Congress artifact added 2003 (1938), Grammy Hall of Fame in 1975 (1950), US Gold (certified by RIAA in Nov 1997), Acclaimed 513 (1950), RYM 5 of 1950 |
| 2 | Benny Goodman | Jazz Concerto No. 2 | 1952 | US num 1 for 8 weeks - Dec 1952, RYM 136 of 1954 |
| 3 | Benny Goodman | Benny Goodman Sextet | 1946 | US num 1 for 3 weeks - May 1946 |
| 4 | Benny Goodman | BG In Hi-Fi | 1954 | US BB 19 of 1955, RYM 79 of 1954 |
| 5 | Benny Goodman | Benny Goodman Story | 1956 | US BB 21 of 1956, RYM 102 of 1956 |
| 6 | Benny Goodman | Together Again | 1964 | Billboard 90 - Mar 1964 (10 weeks), RYM 135 of 1964 |
| 7 | Benny Goodman | Benny Goodman Today | 1971 | UK 49 - Apr 1971 (1 week), Billboard 189 - Apr 1971 (7 weeks) |
| 8 | Benny Goodman | Benny Goodman & Peggy Lee | 1949 | RYM 8 of 1949 |
| 9 | Benny Goodman | This Is Benny Goodman & his Orchestra | 1955 | RYM 182 of 1955 |
---